Booklet
5 Questions with Sarah Doody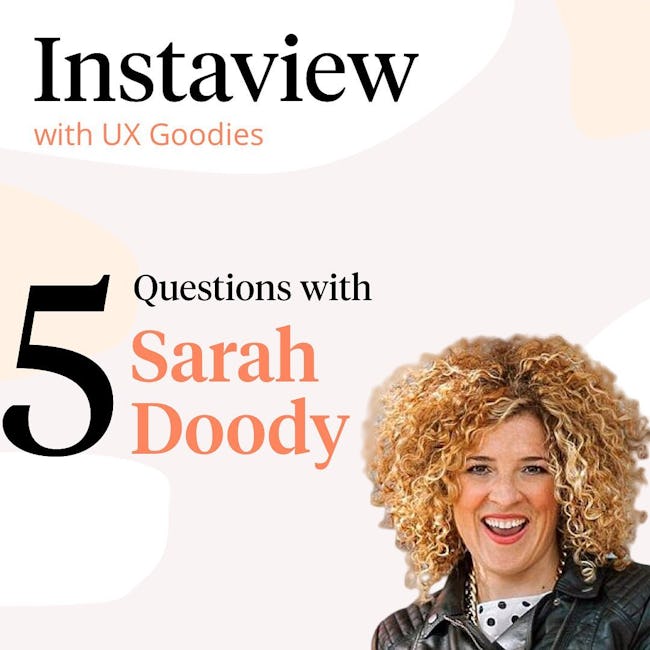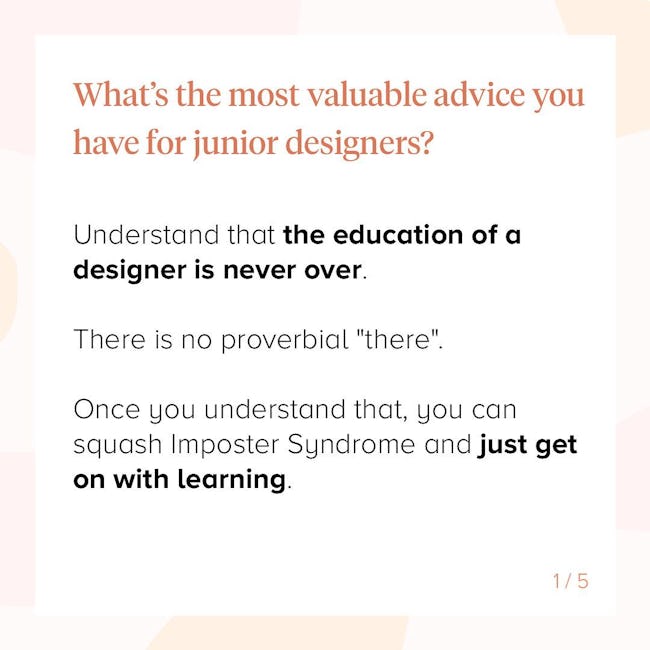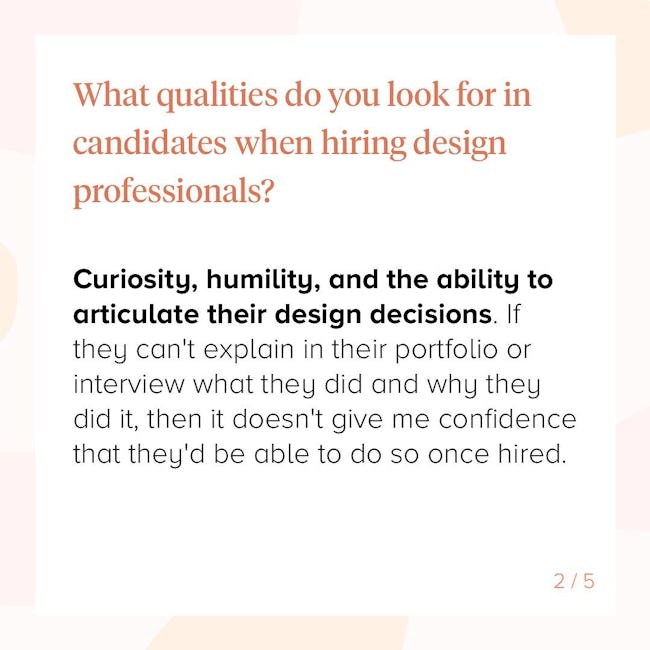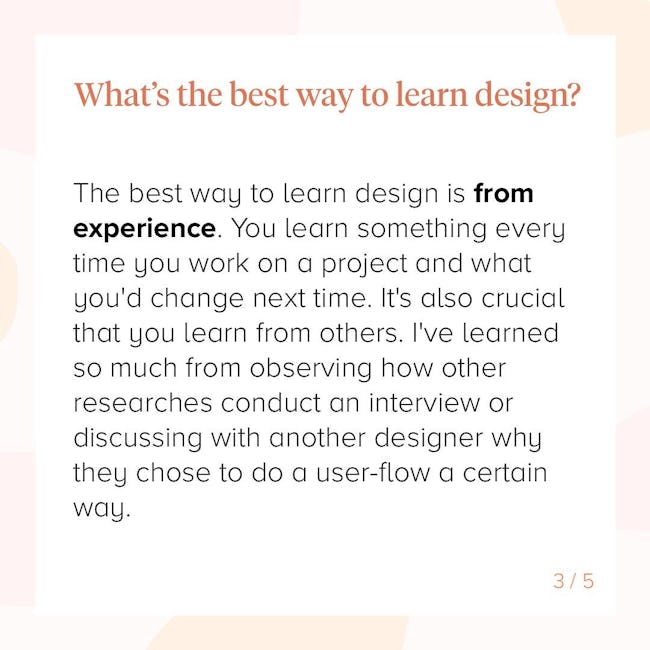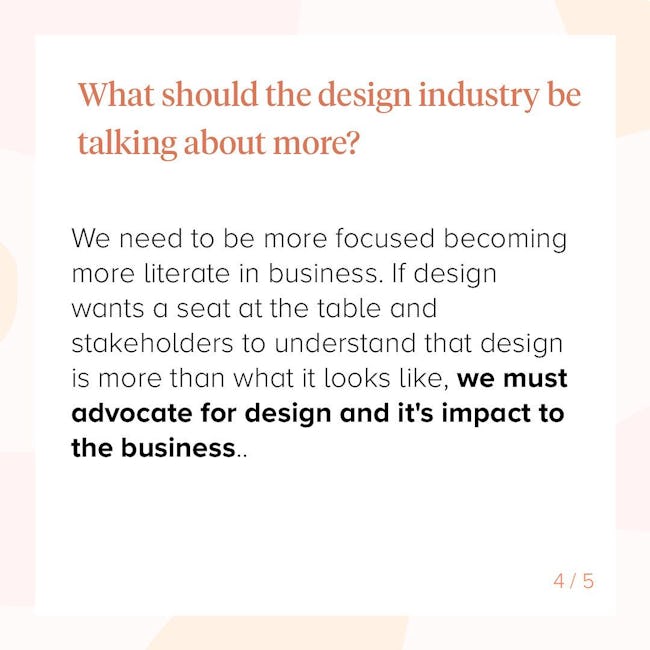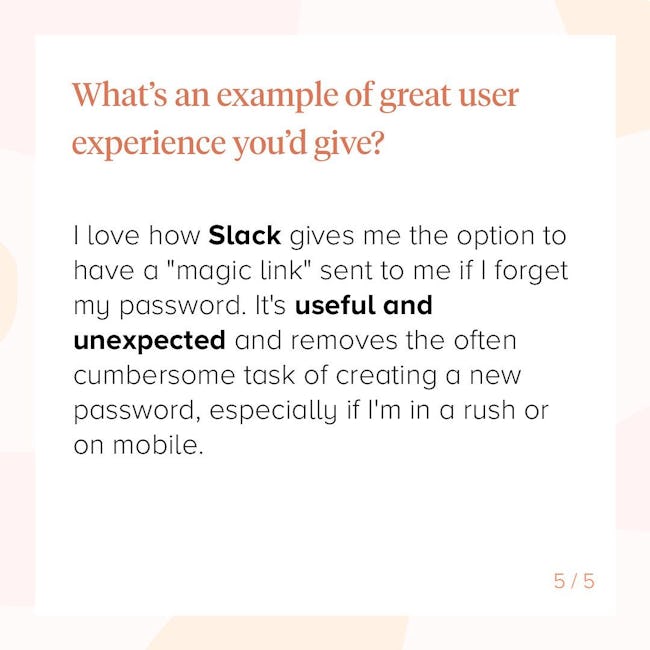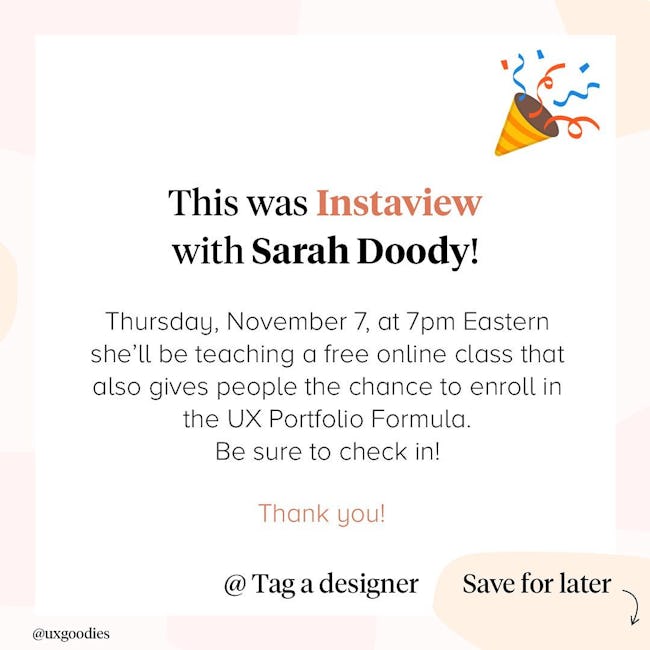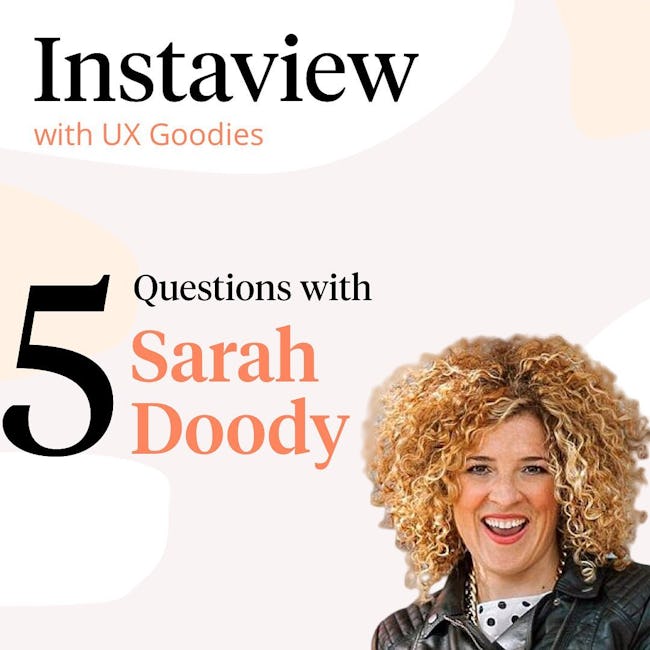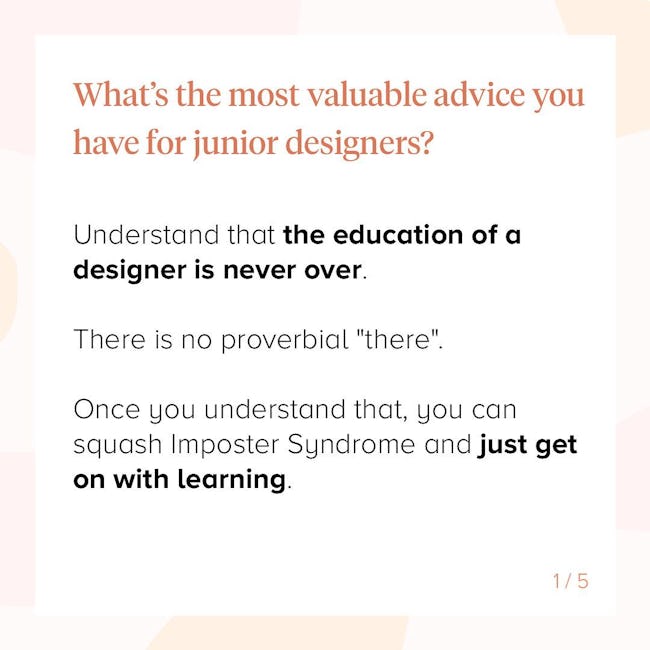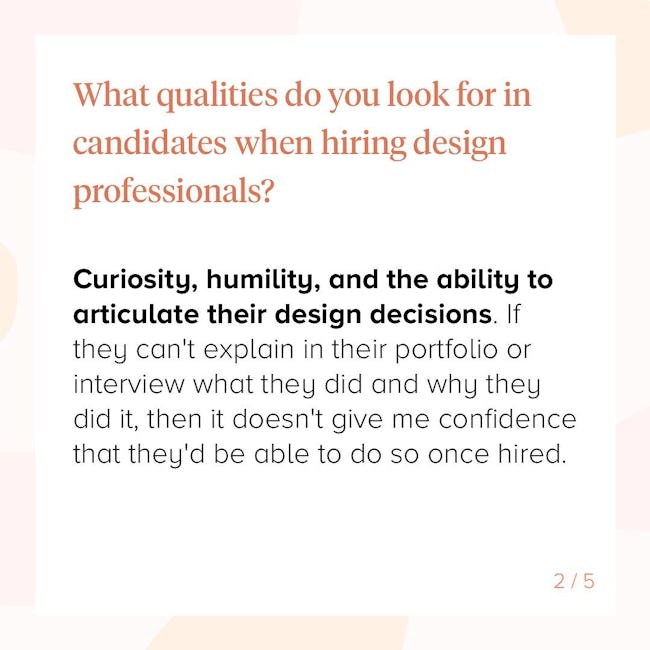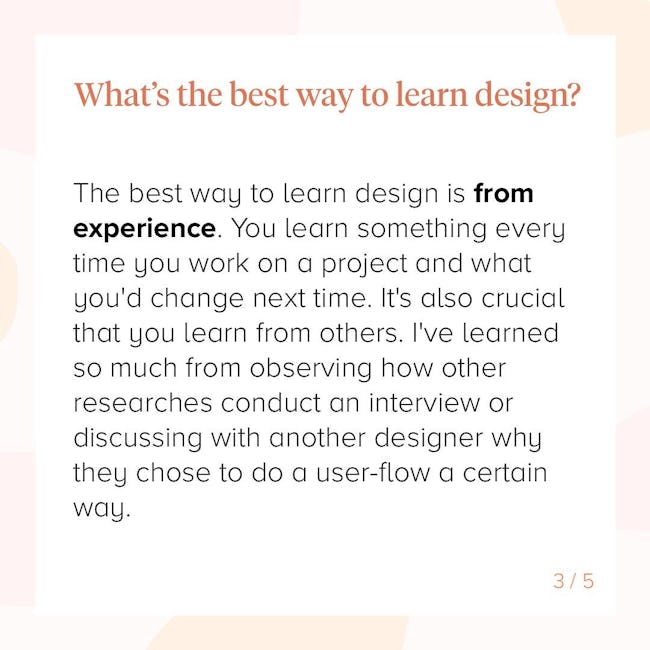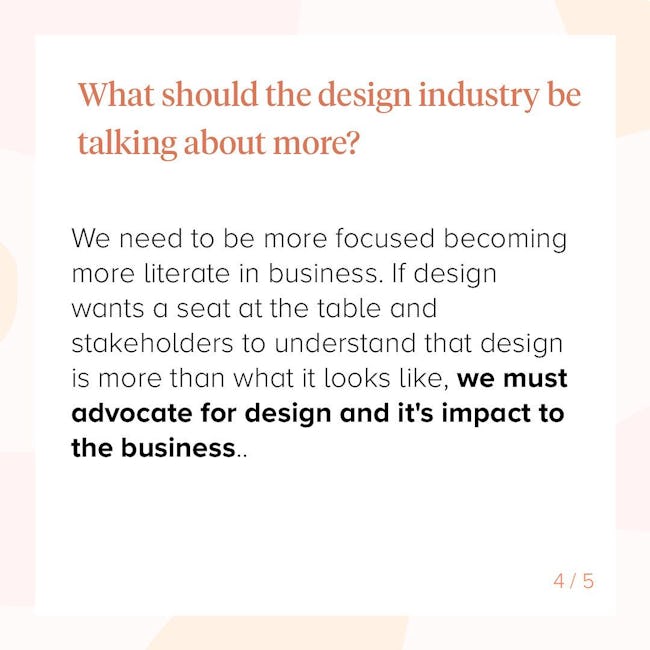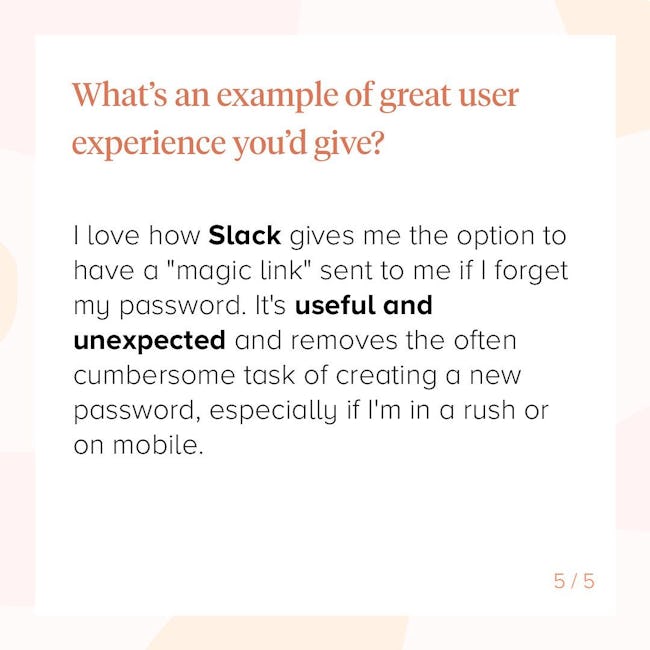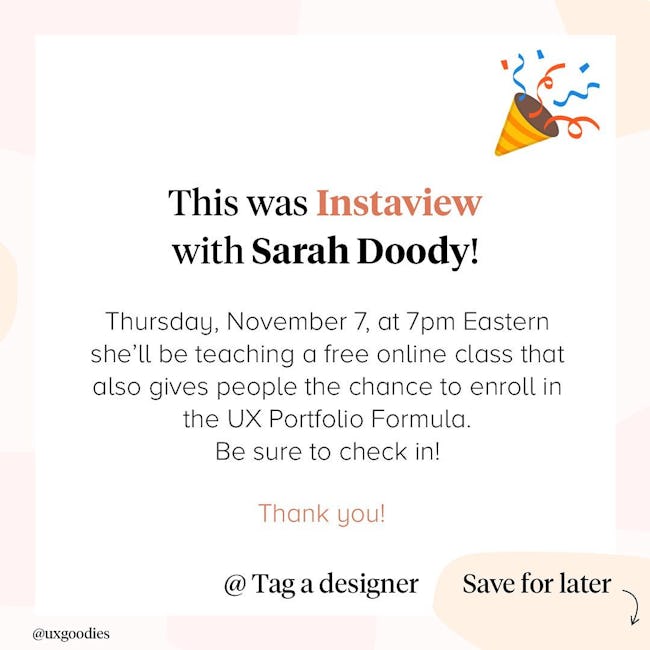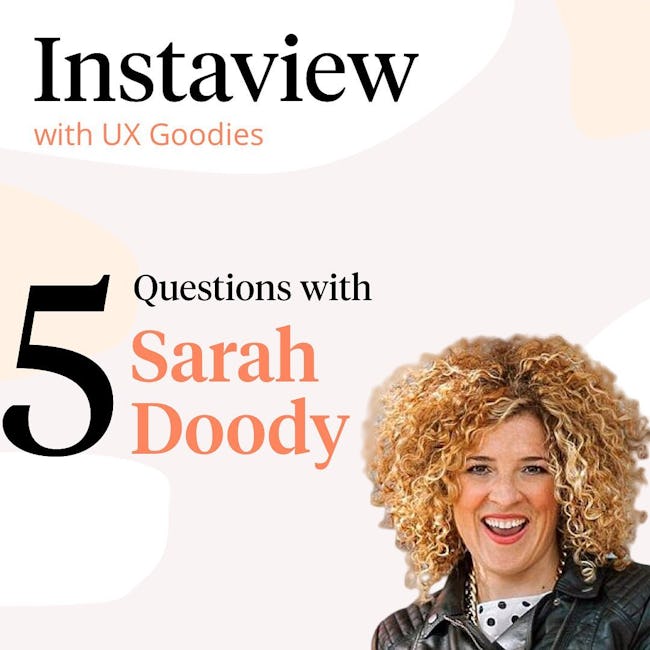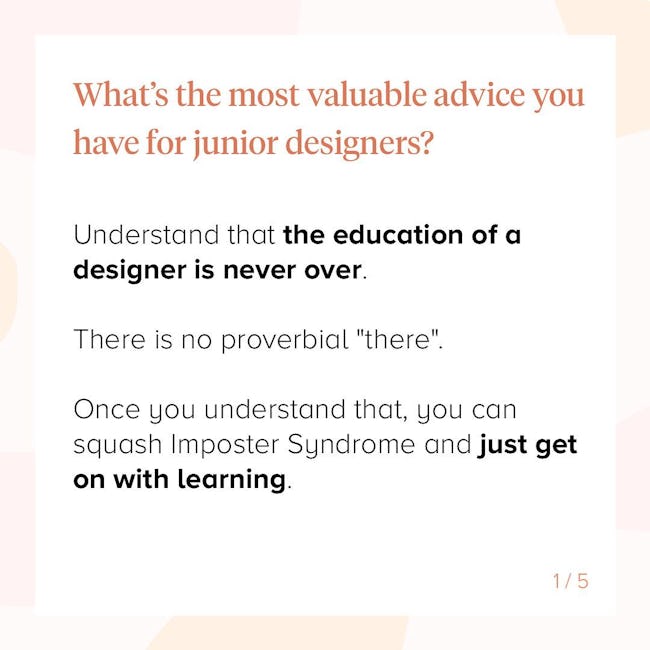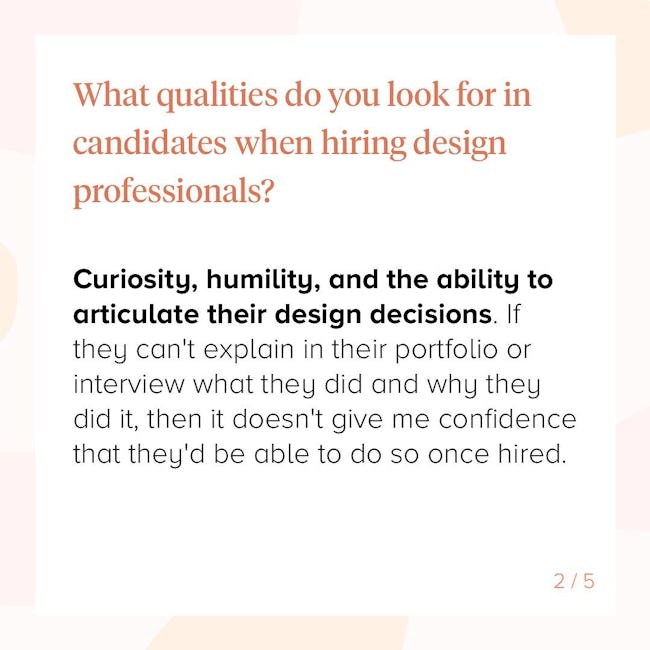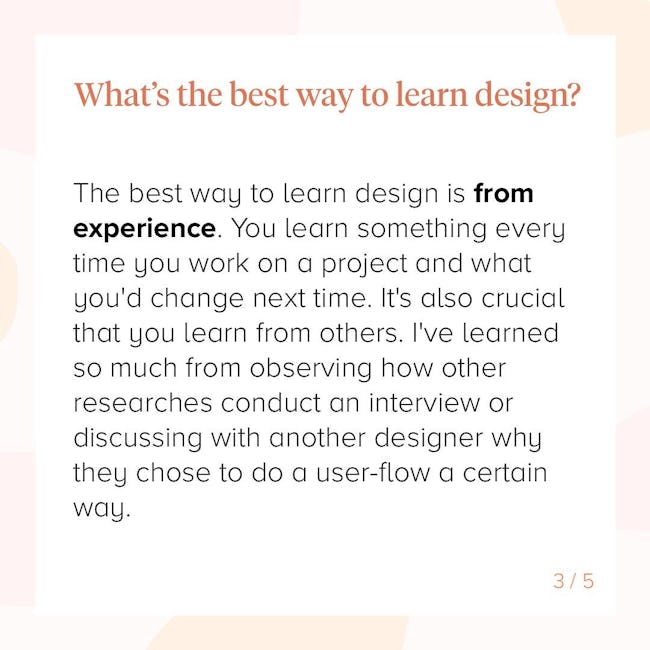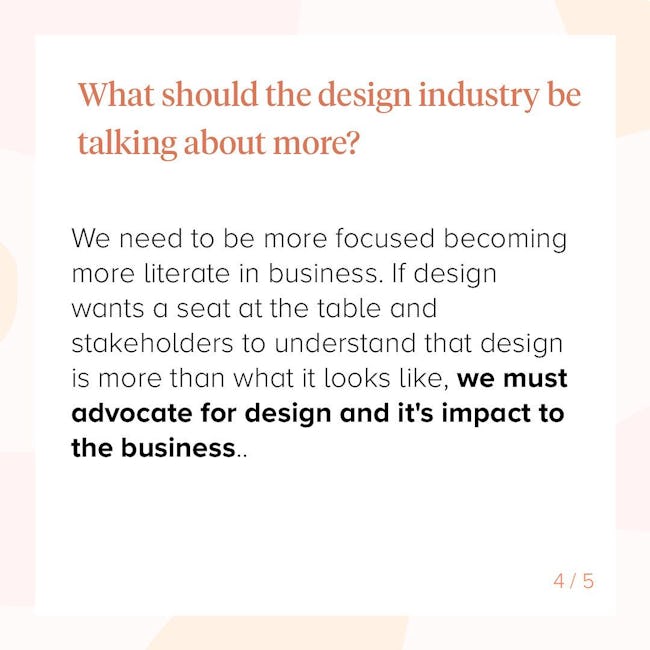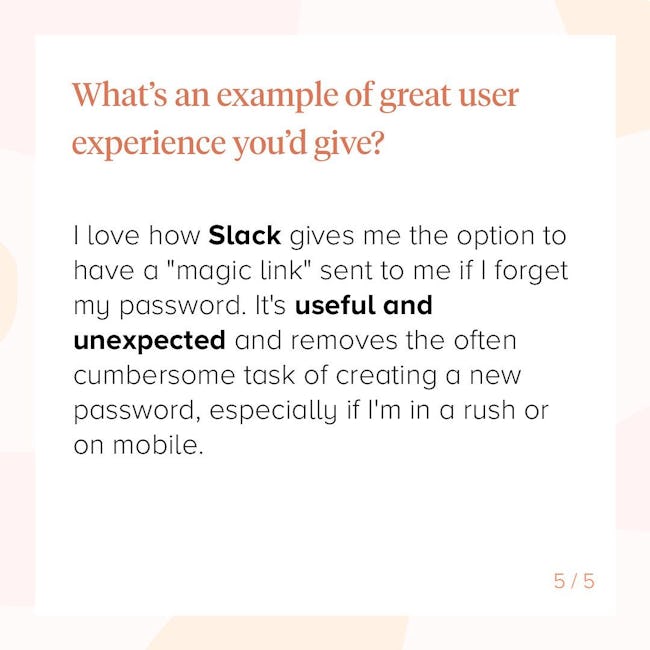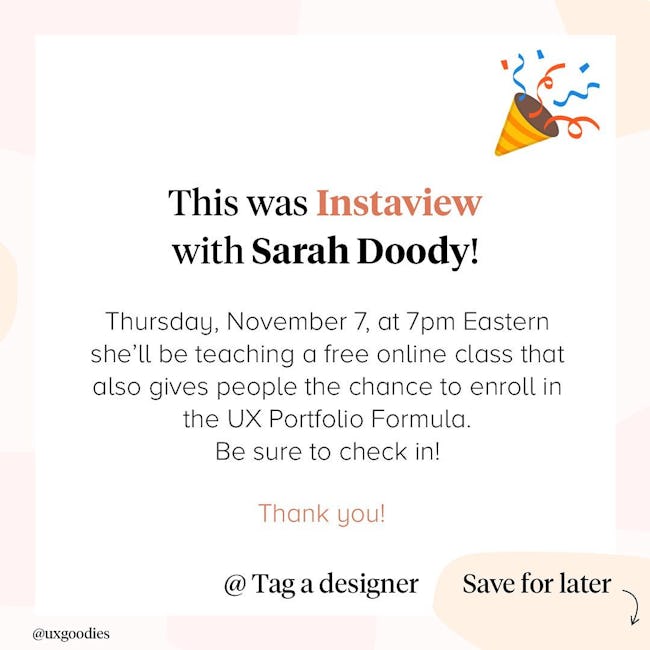 5 Questions with Sarah Doody
What's the most valuable advice you have for junior designers?
Understand that the education of a designer is never over. There is no proverbial "there". Once you understand that, you can squash Imposter Syndrome and just get on with Learning
What qualities do you look for in candidates when hiring design professionals?
Curiosity, humility, and the ability to articulate their design decisions. If they can't explain in their portfolio or interview what they did and why they did it, then it doesn't give me confidence that they'd be able to do so once hired.
What's the best way to learn design?
The best way to learn design is from experience. You learn something every time you work on a project and what you'd change next time. It's also crucial that you learn from others. I've learned so much from observing how other researches conduct an interview or discussing with another designer why they chose to do a user-flow a certain way.
What should the design industry be talking about more?
We need to be more focused becoming more literate in business. If design wants a seat at the table and stakeholders to understand that design is more than what it looks like, we must advocate for design and it's impact to the business..
What's an example of great user experience you'd give?
I love how Slack gives me the option to have a "magic link" sent to me if I forget my password. It's useful and unexpected and removes the often cumbersome task of creating a new password, especially if I'm in a rush or on mobile.
More booklets by Ioana Adriana Teleanu
More Design booklets
Your recently viewed booklets
See all booklets