Booklet
5 Questions with Andy Budd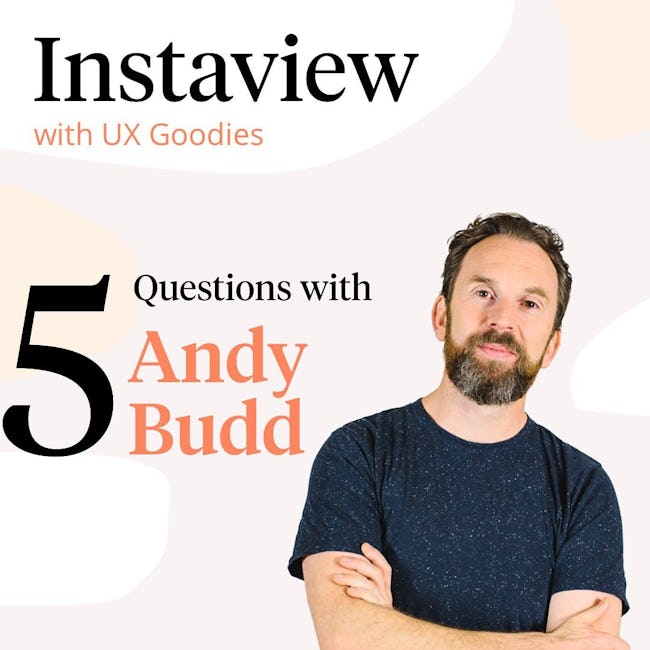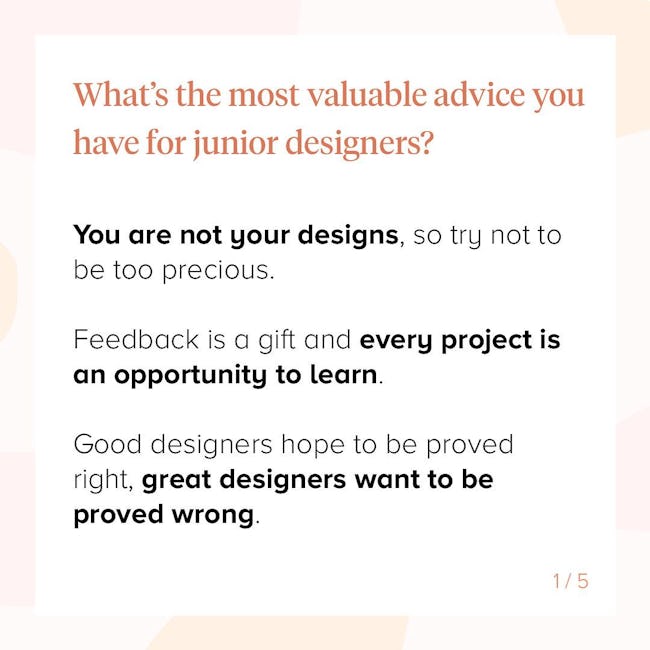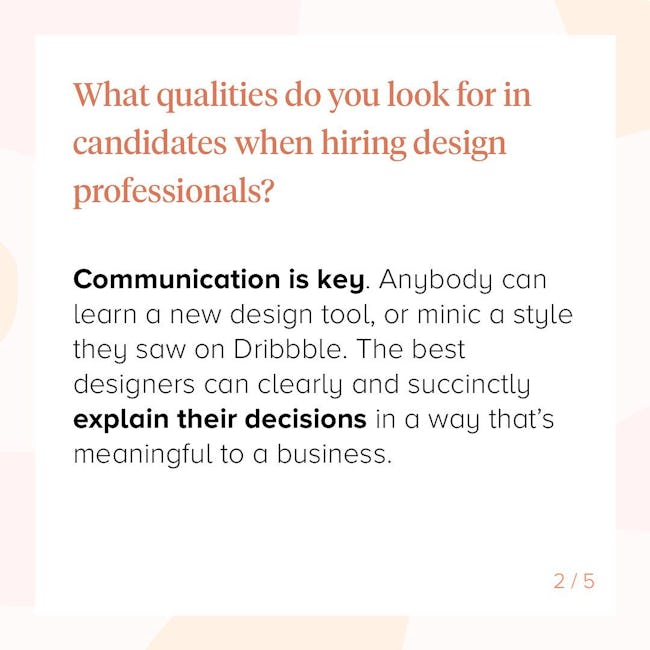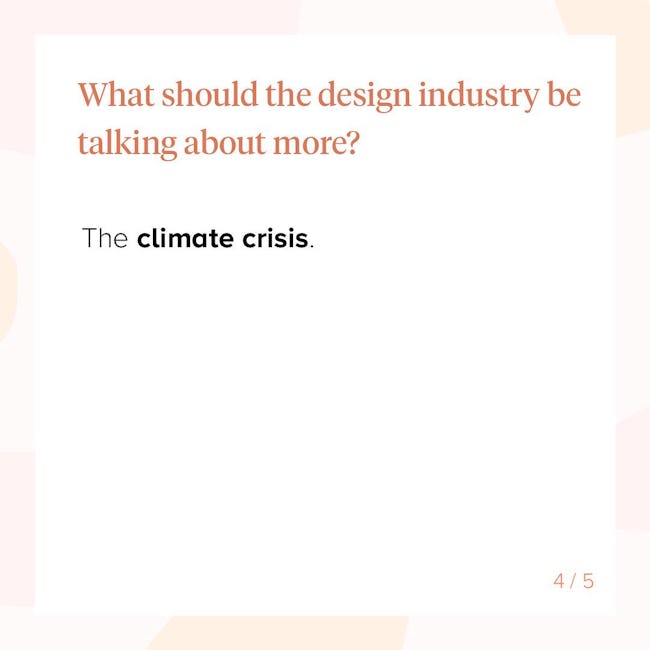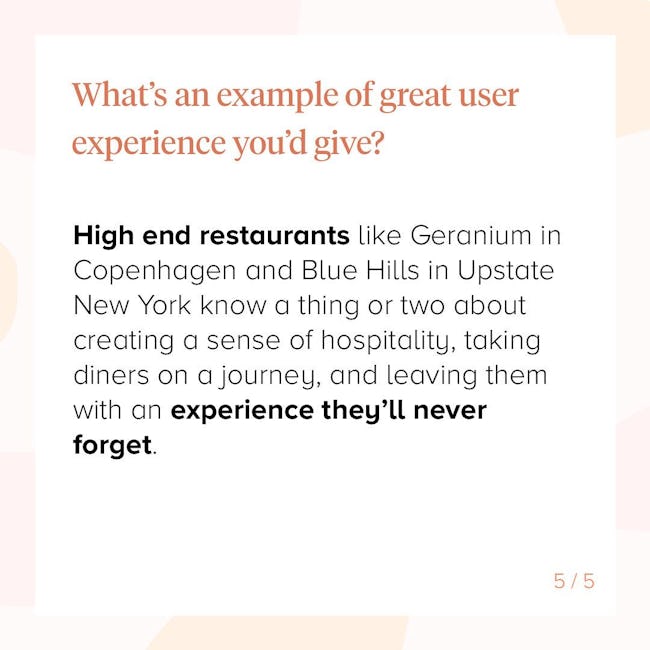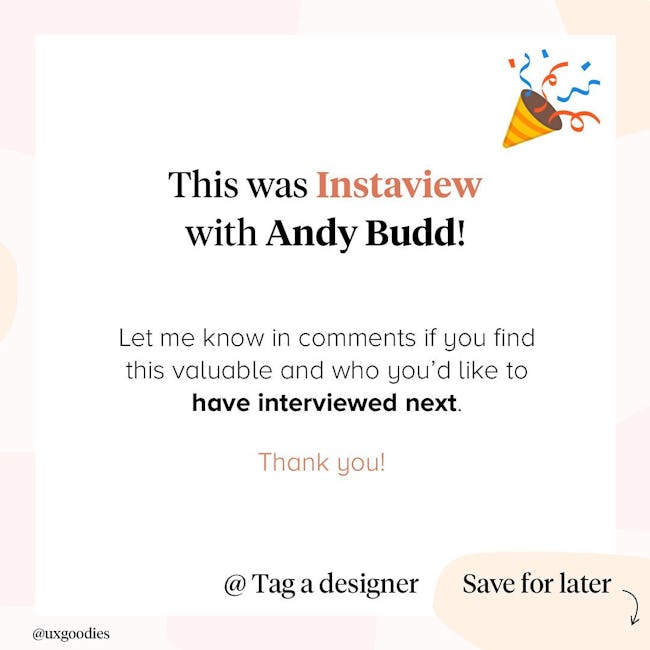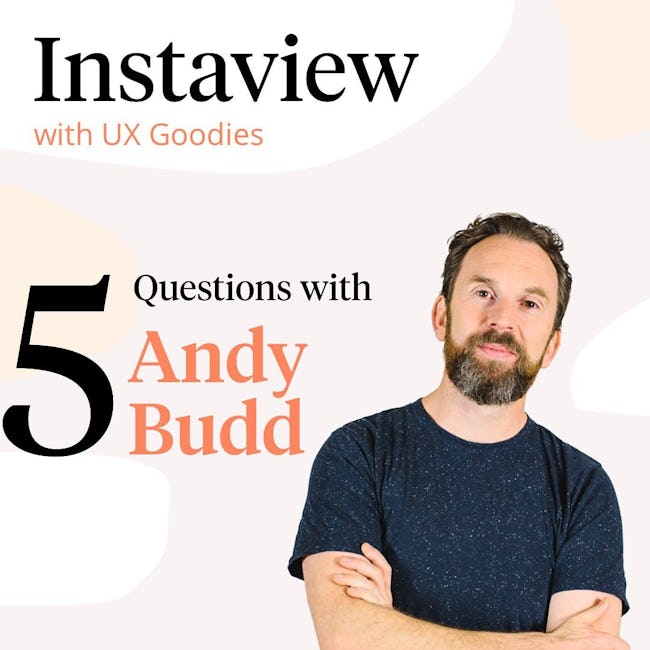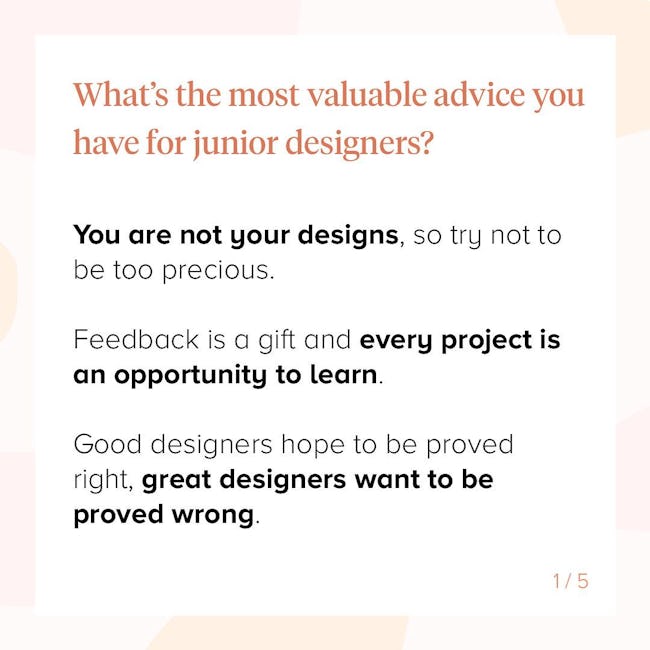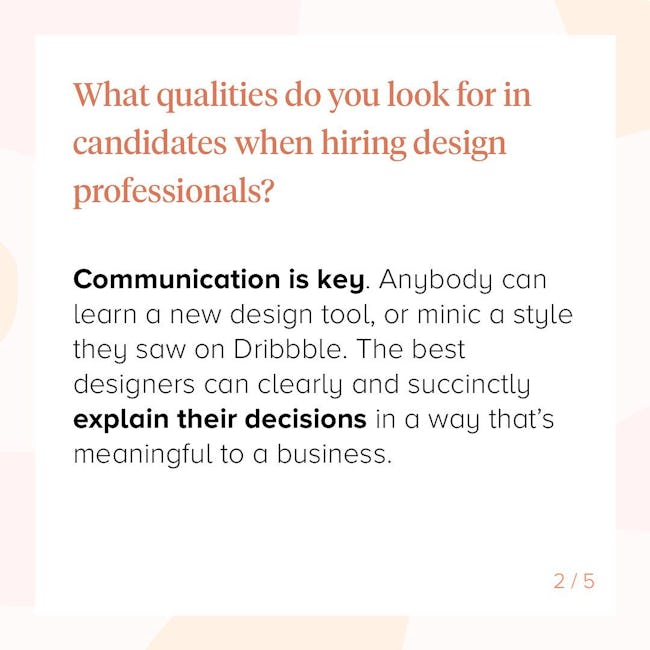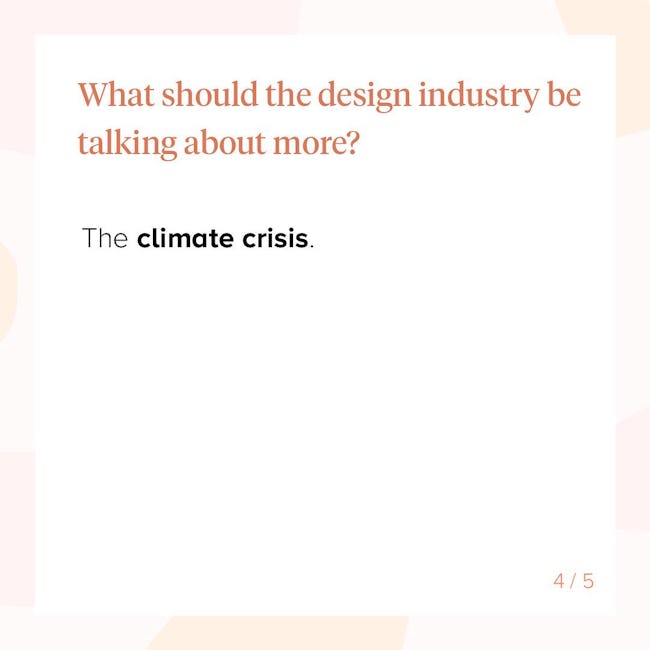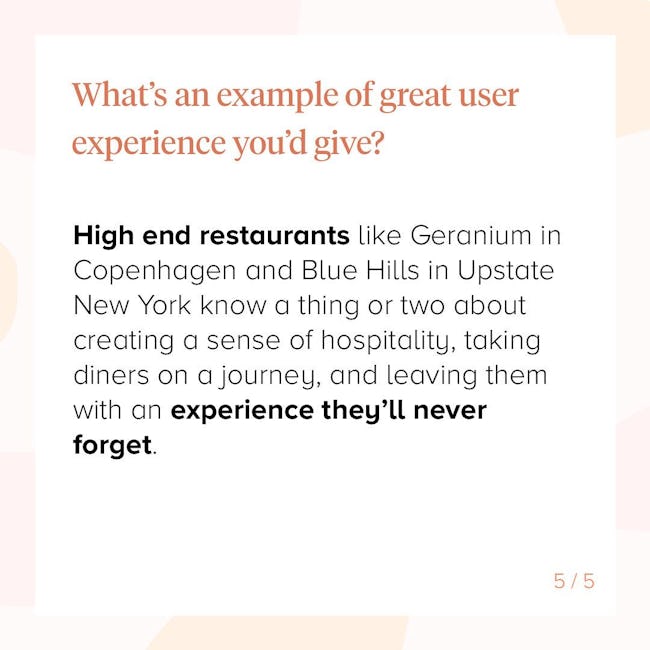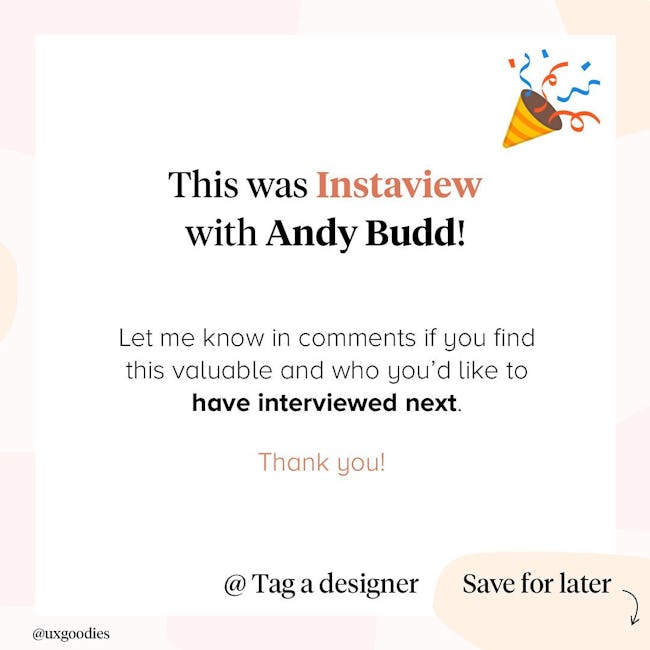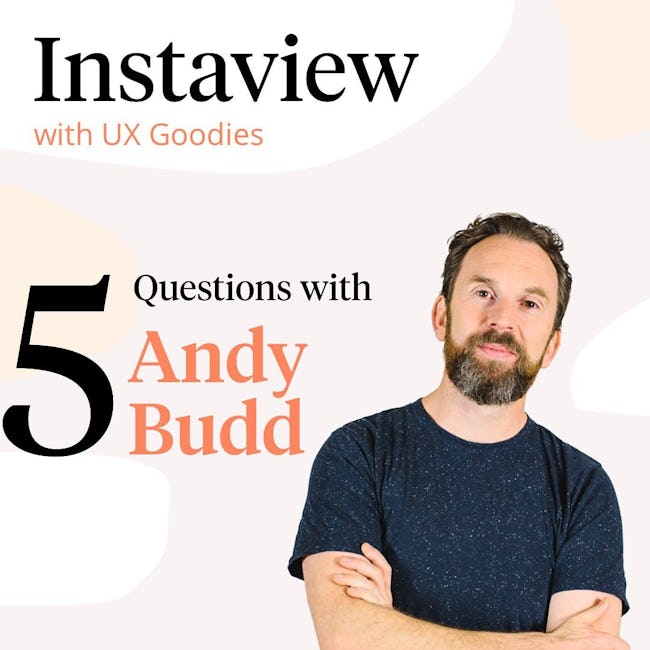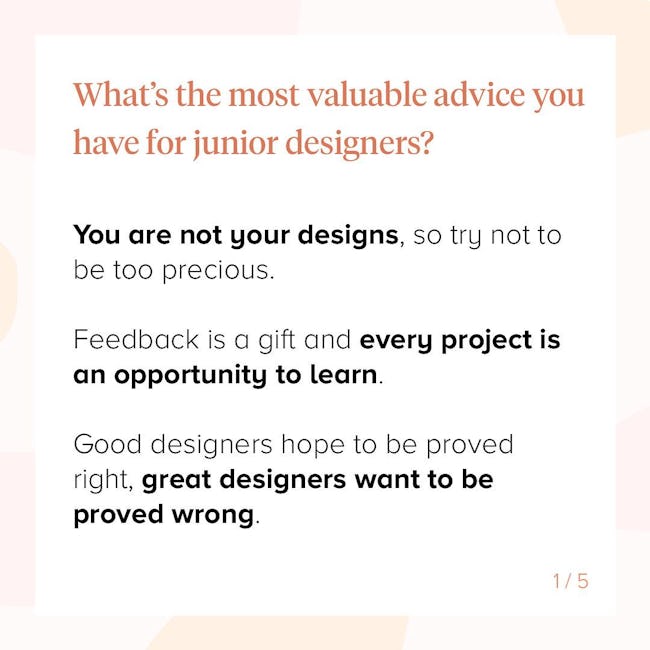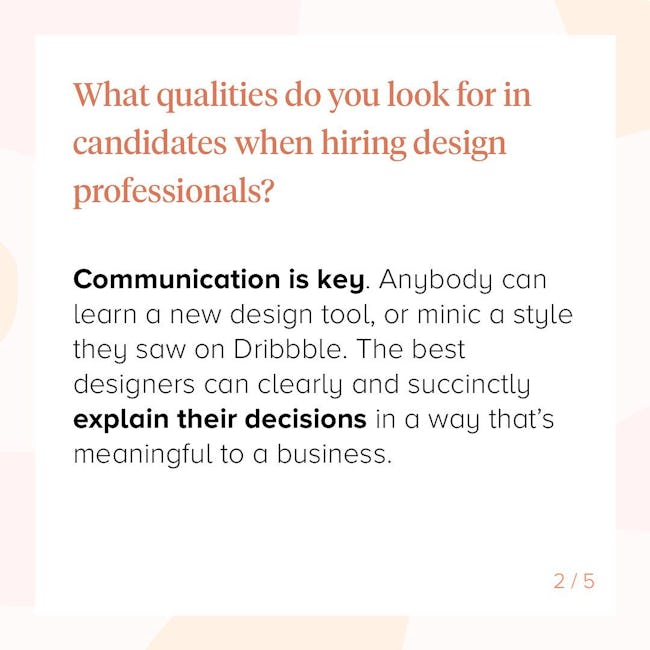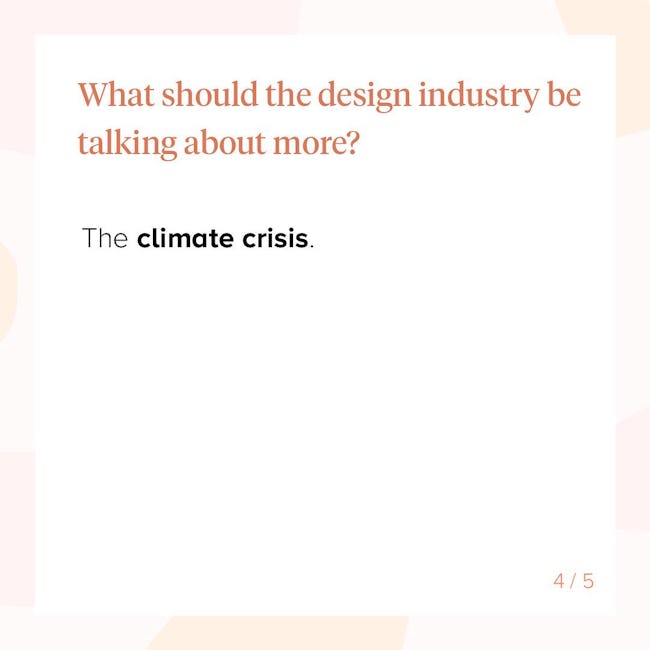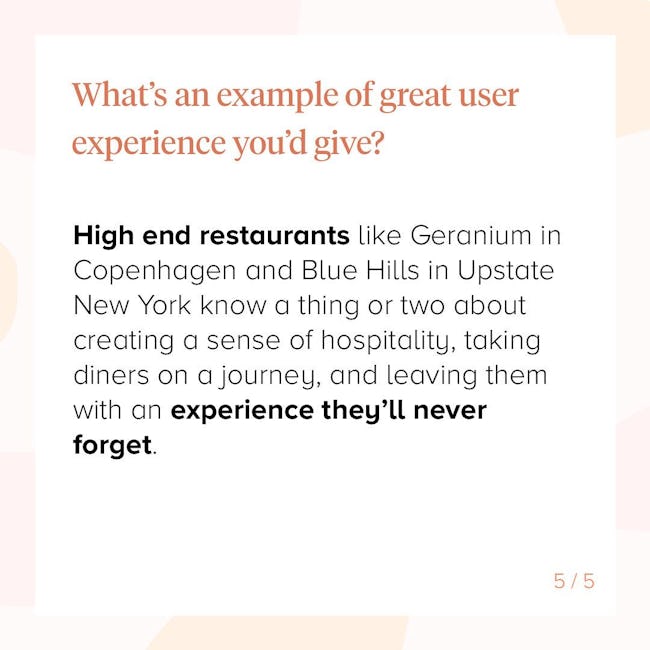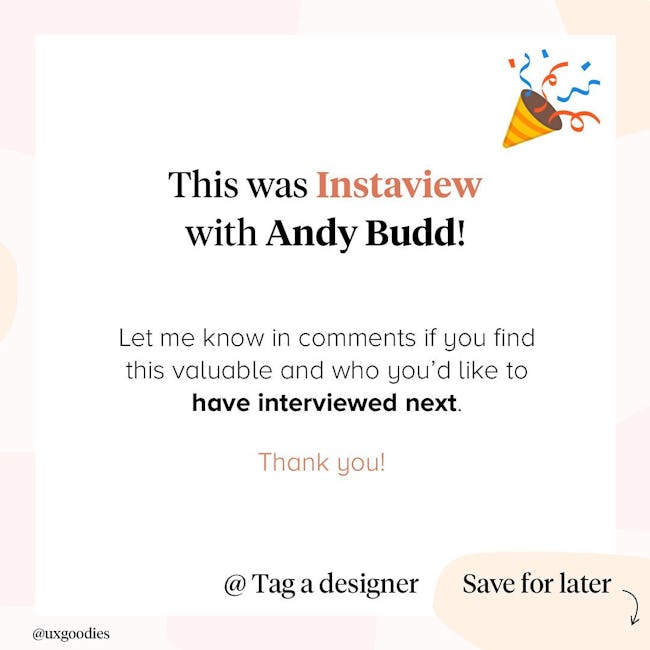 5 Questions with Andy Budd
What's the most valuable advice you have for junior designers?
You are not your designs, so try not to be too precious. Feedback is a gift and every project is an opportunity to Learn. Good designers hope to be proved right, great designers want to be proved wrong
What qualities do you look for in candidates when hiring design professionals?
Communication is key. Anybody can learn a new design tool, or minic a style they saw on Dribbble. The best designers can clearly and succinctly explain their decisions in a way that's meaningful to a business.
What's the best way to learn design?
Through practice and iteration. See every project as an opportunity to learn something new. While it's tempting, try and avoid companies where you're the best designer in the room. You'll Learn a Lot more if you work with people smarter, better and more talented than you.
What should the design industry be talking about more?
The climate crisis.
What's an example of great user experience you'd give?
High end restaurants like Geranium in Copenhagen and Blue Hills in Upstate New York know a thing or two about creating a sense of hospitality, taking diners on a journey, and leaving them with an experience they'll never forget.
More booklets by Ioana Adriana Teleanu
More Design booklets
Your recently viewed booklets
See all booklets