Booklet
5 Question with Jakob Nielsen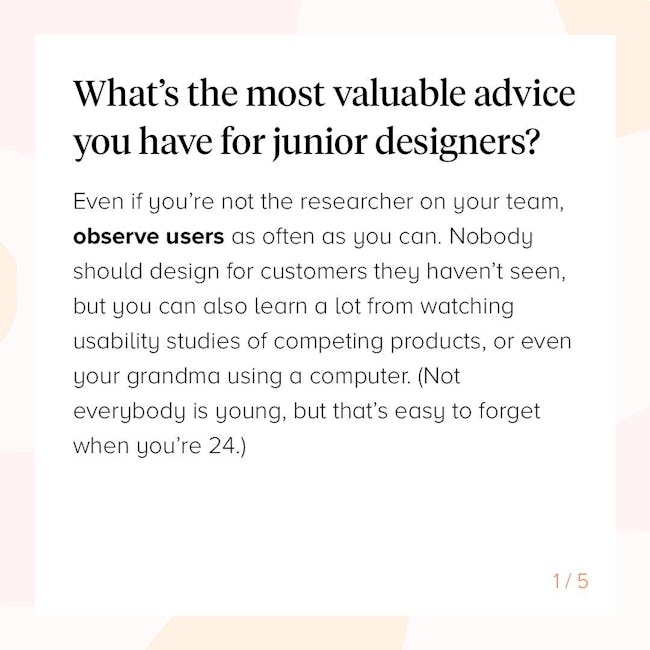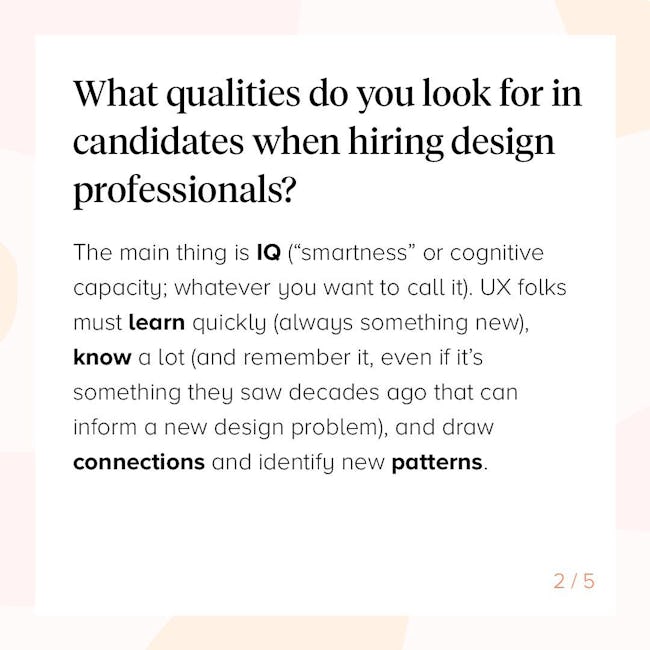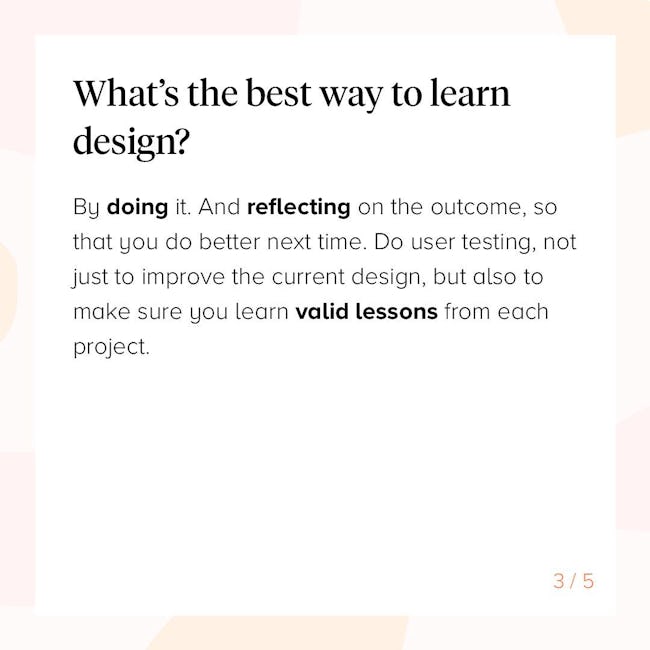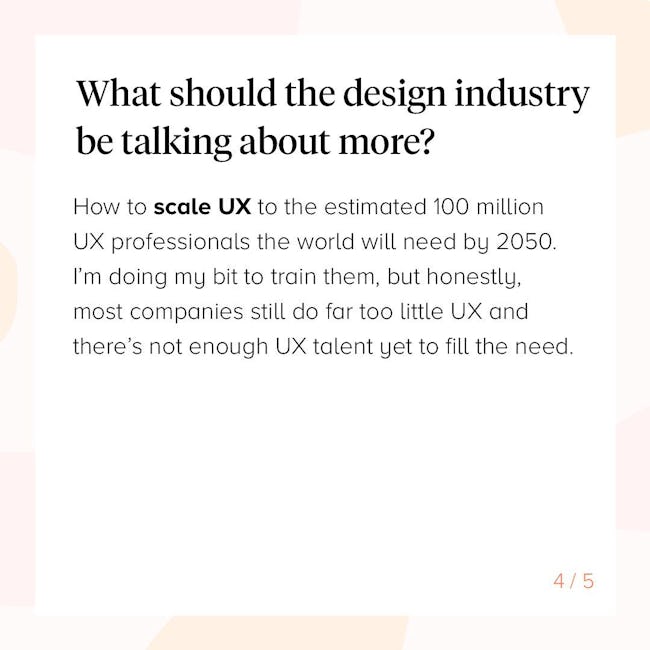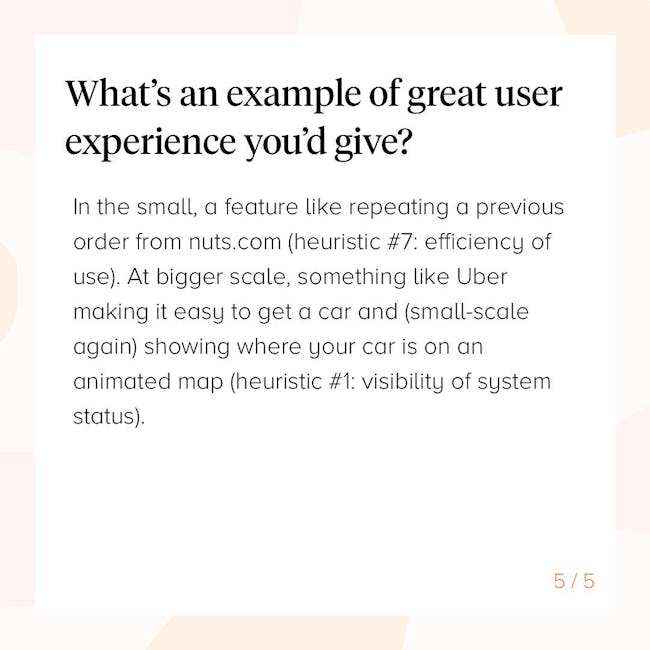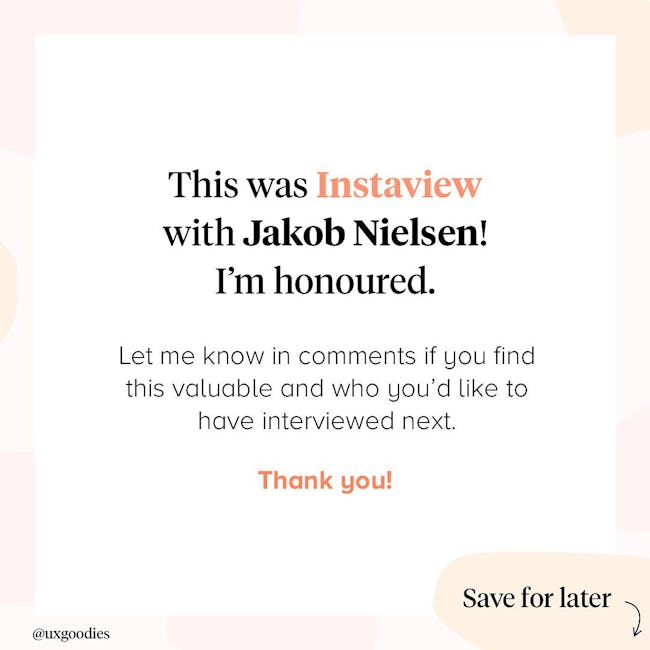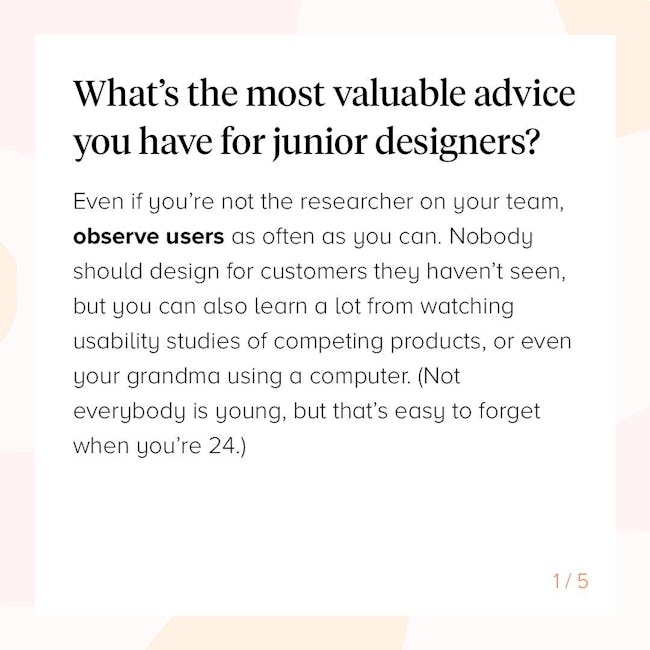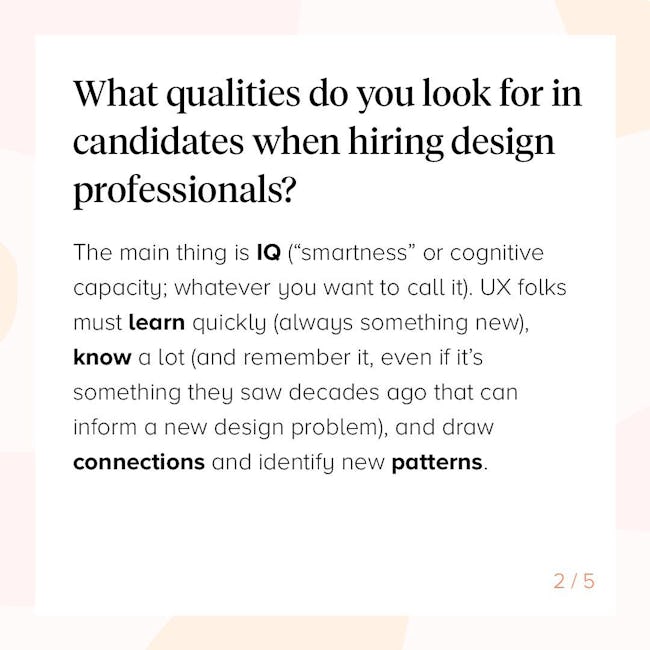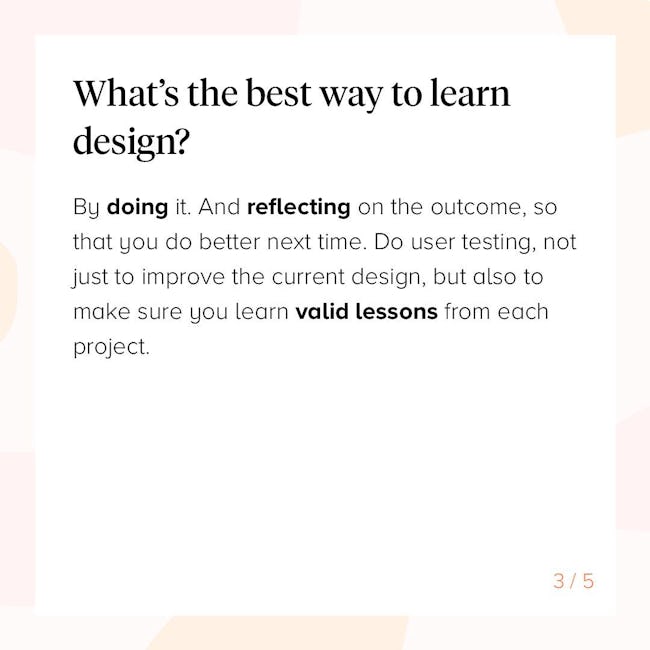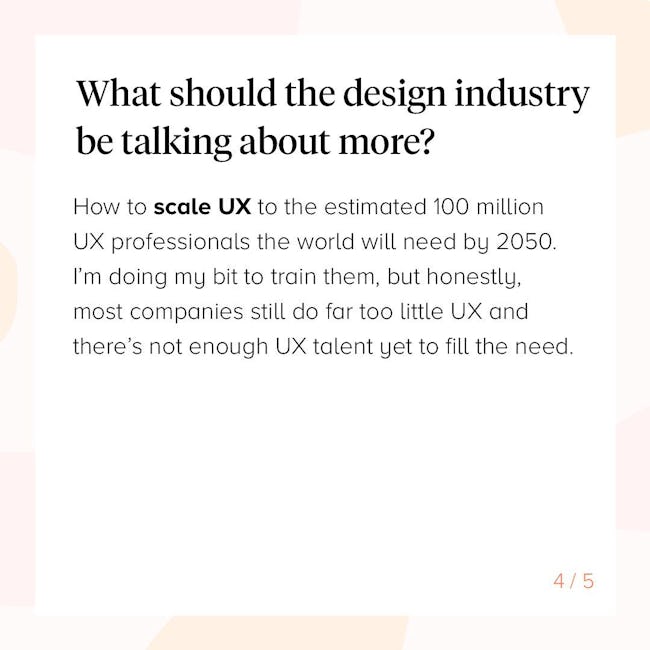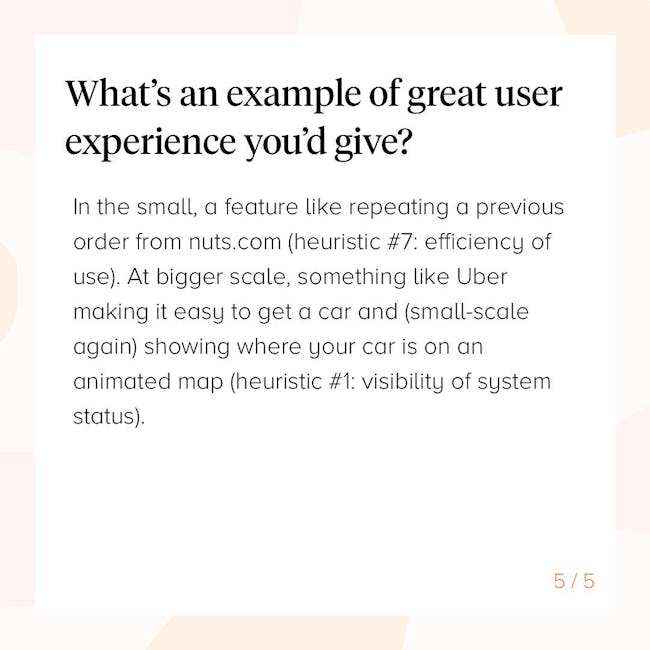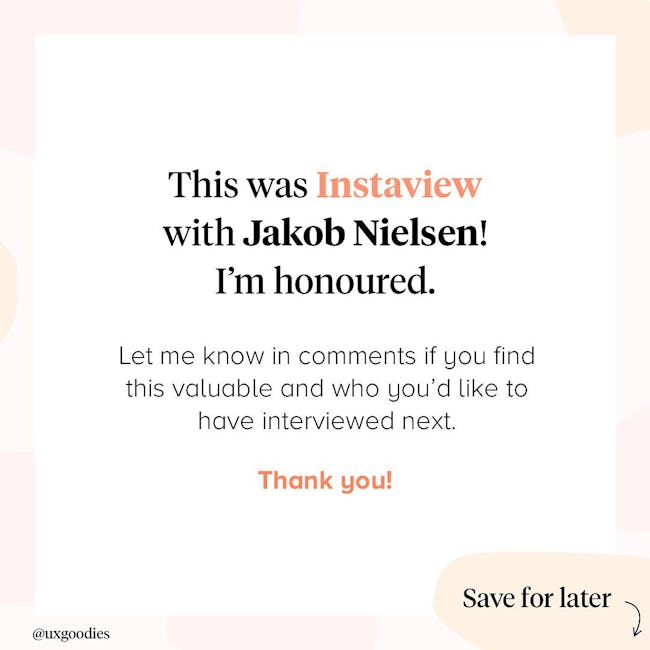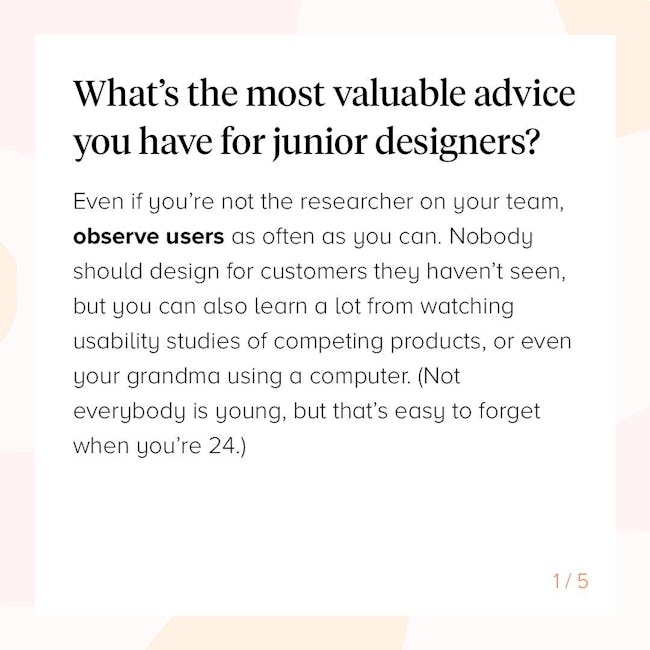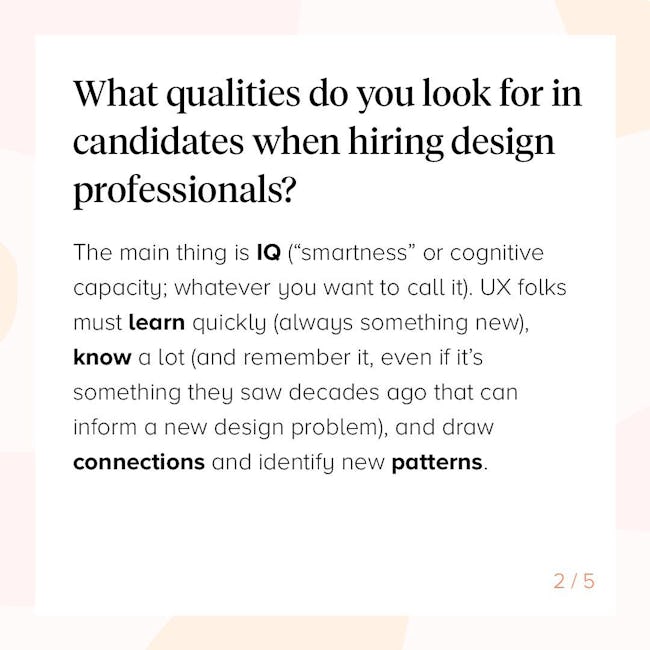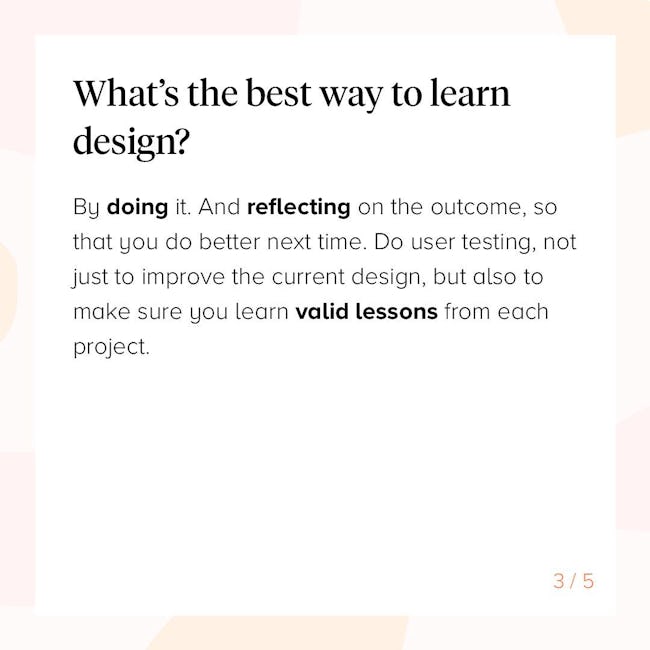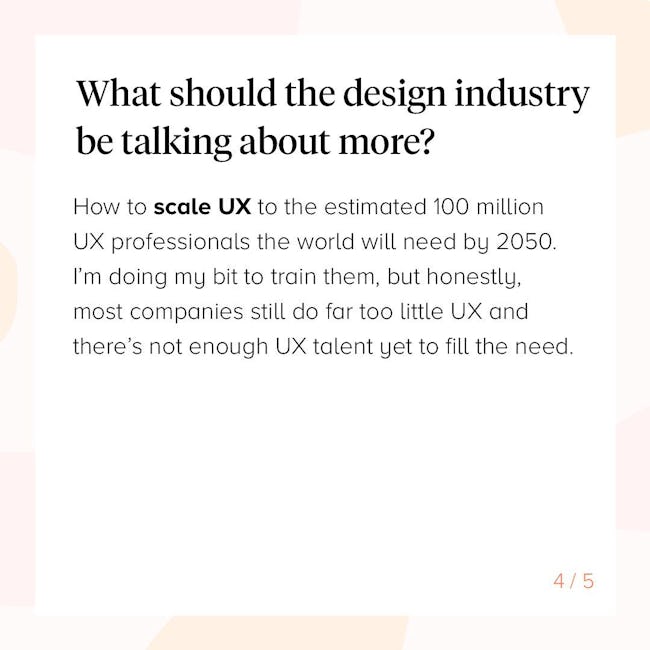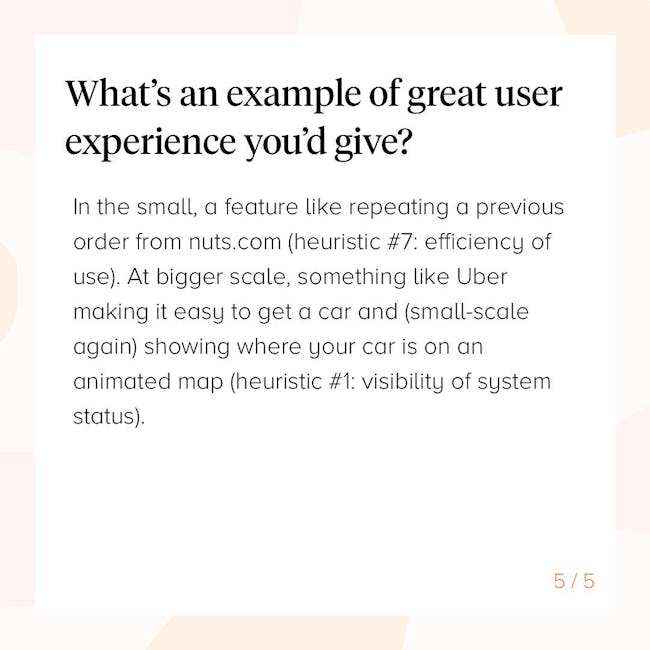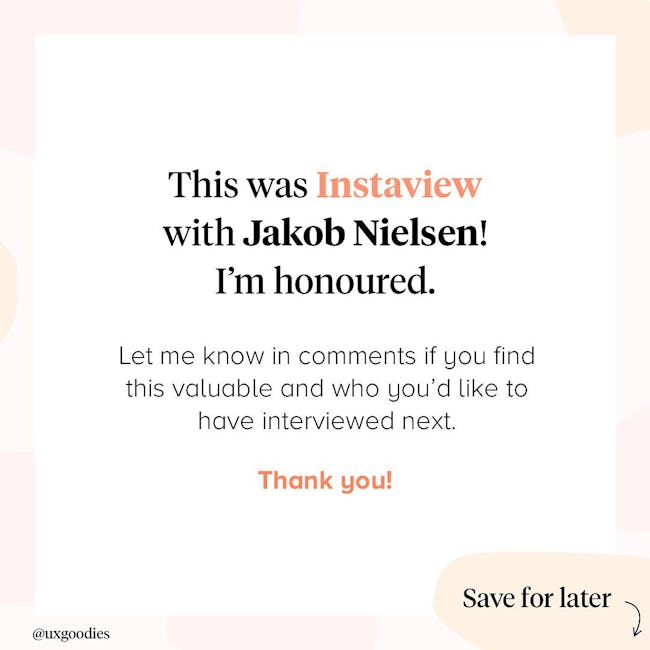 5 Question with Jakob Nielsen
What's the most valuable advice you have for junior designers?
Even if you're not the researcher on your team,observe users as often as you can. Nobody should design for customers they haven't seen, but you can also learn a lot from watching usability studies of competing products, or even your grandma using a computer. (Not everybody is UOUng, but that's easy to forget when you're 24.)
What qualities do you look for in candidates when hiring design professionals?
The main thing is IQ ("smartness" or cognitive capacity; whatever you want to call it). UX folks must learn quickly (always something new), know a lot (and remember it, even if it's something they saw decades ago that can inform a new design problem), and draw connections and identify new patterns.
What's the best way to learn design?
BIJ doing it. And reflecting on the outcome, so that you do better next time. Do user testing, not just to improve the current design, but also to make sure you learn valid lessons from each project.
What should the design industry be talking about more?
How to scale UX to the estimated 100 million UX professionals the world will need bu 2050. I'm doing mg bit to train them, but honestly, most companies still do far too little UX and there's not enough UX talent get to fill the need.
What's an example of great user experience you'd give?
In the small, a feature like repeating a previous order from nuts.com (heuristic #7: efficiency of use). At bigger scale, something like Uber making it easy to get a car and (small-scale again) showing where your car is on an animated map (heuristic #1: visibility of system status).
More booklets by Ioana Adriana Teleanu
More Design booklets
Your recently viewed booklets
See all booklets