Booklet
5 Principles For Better Design Decisions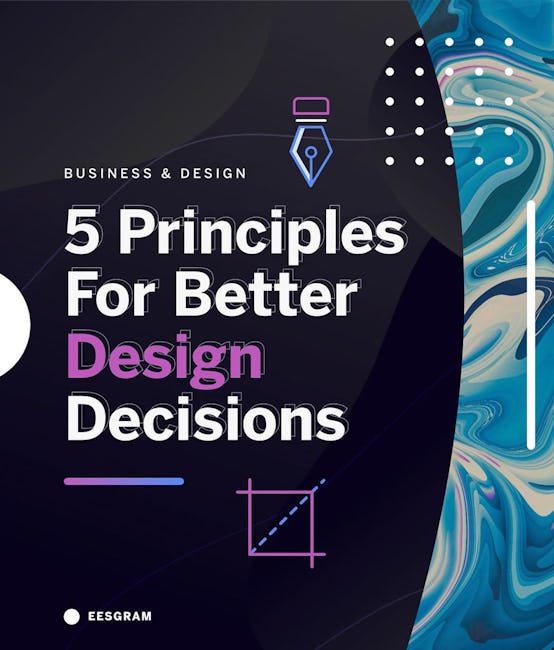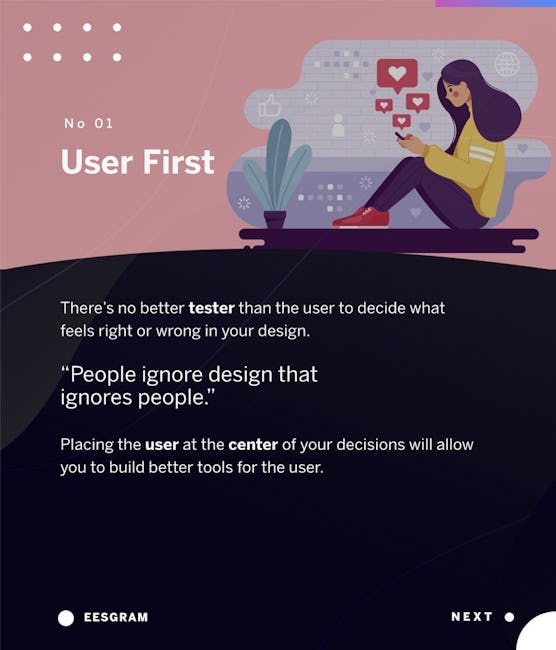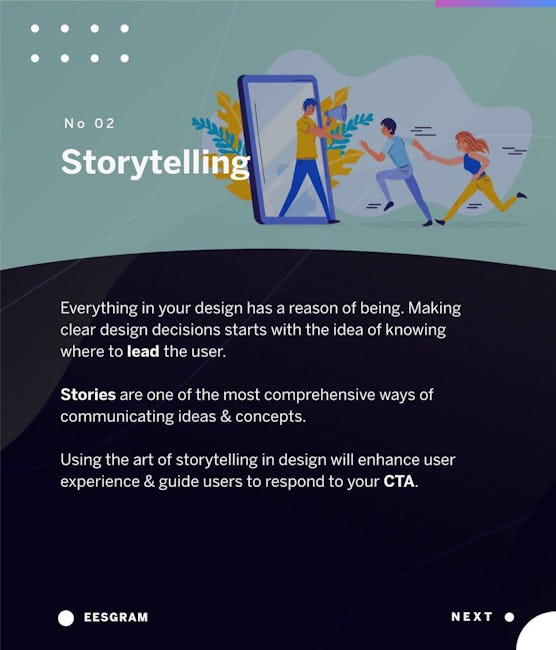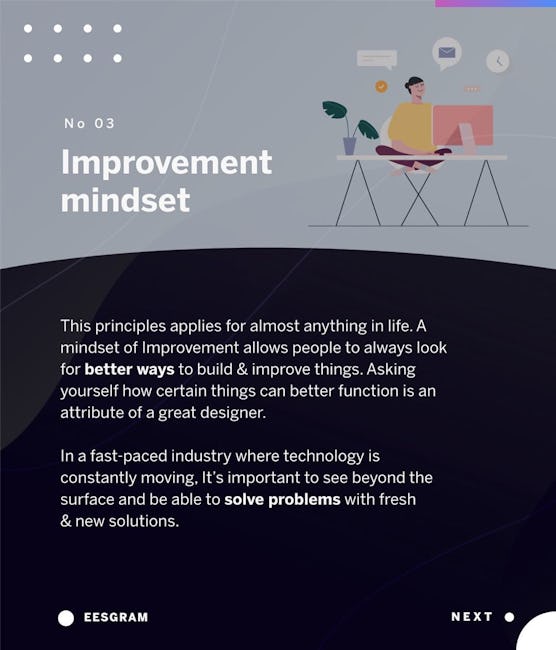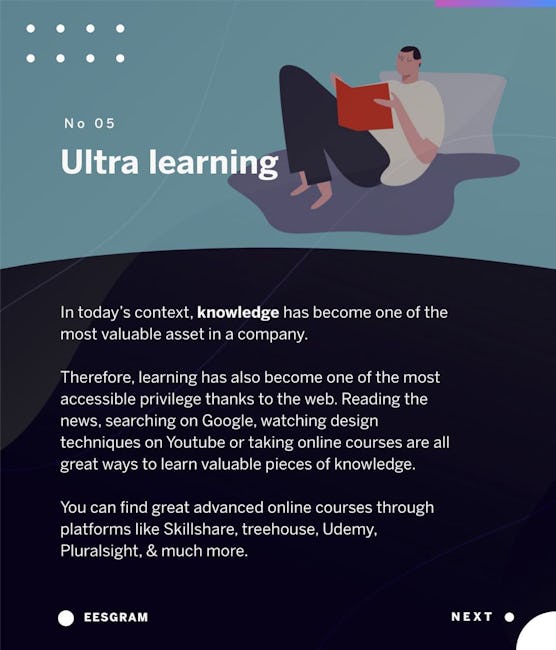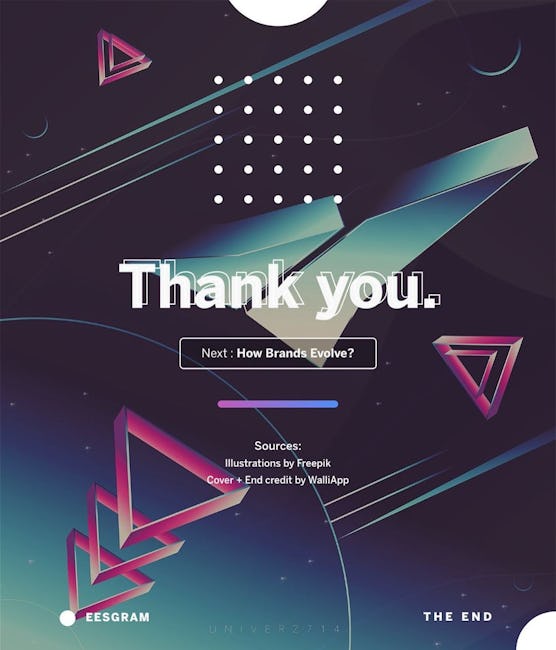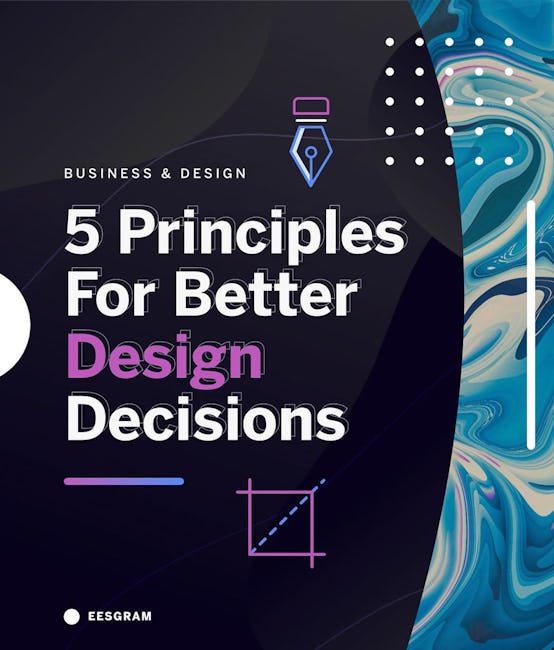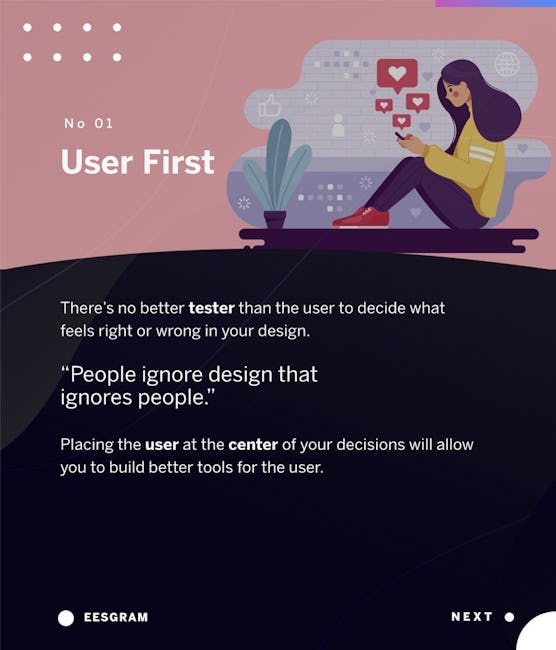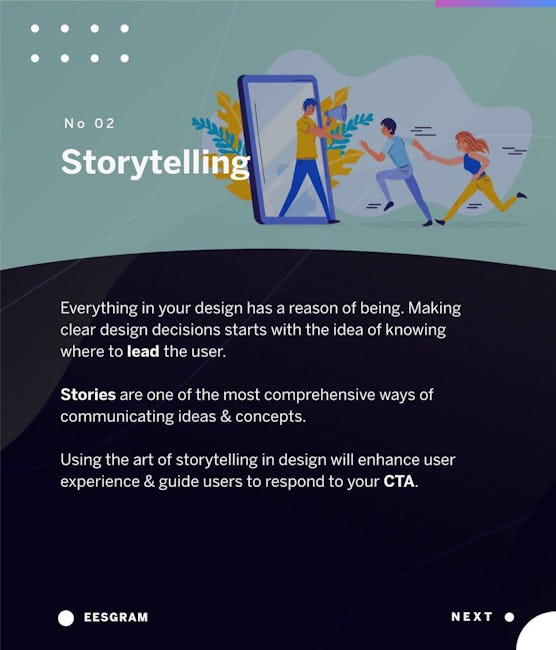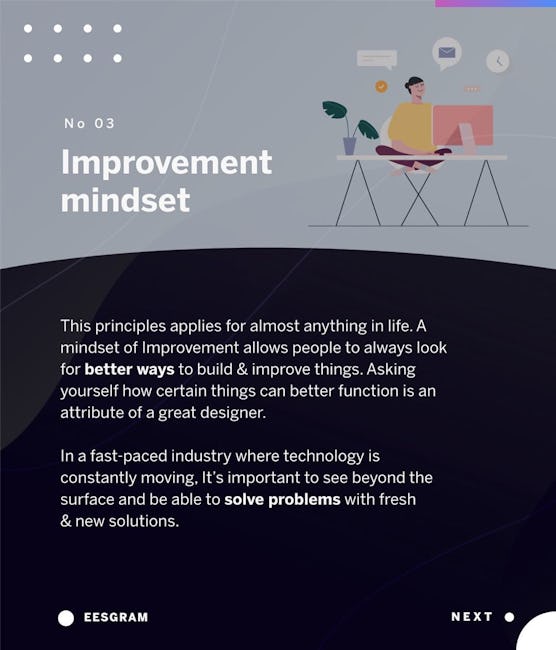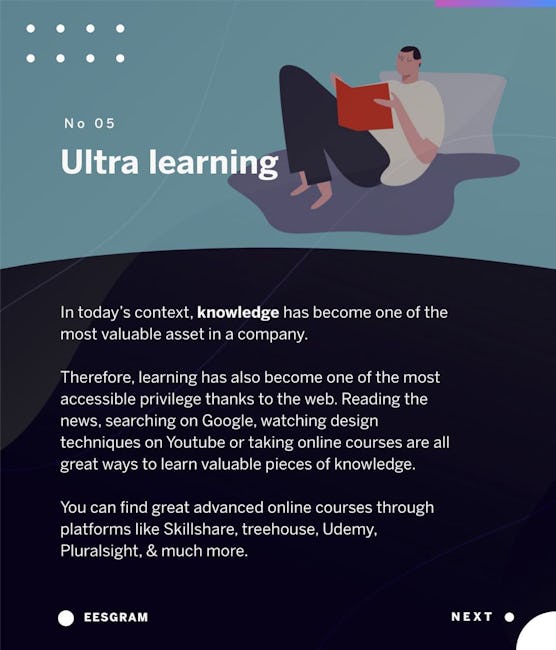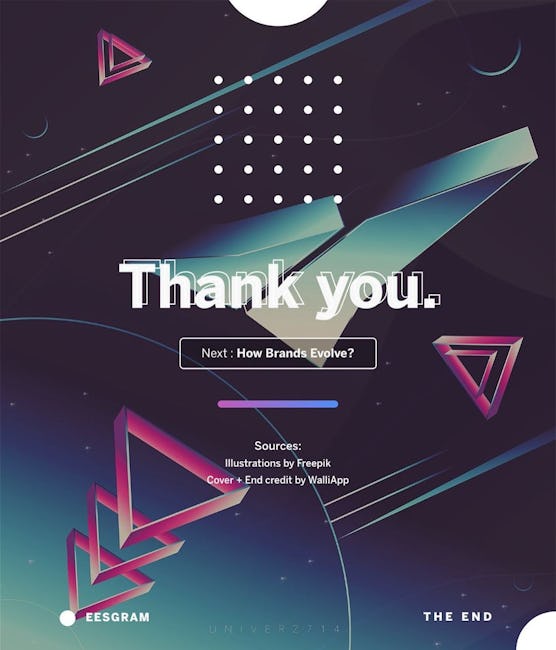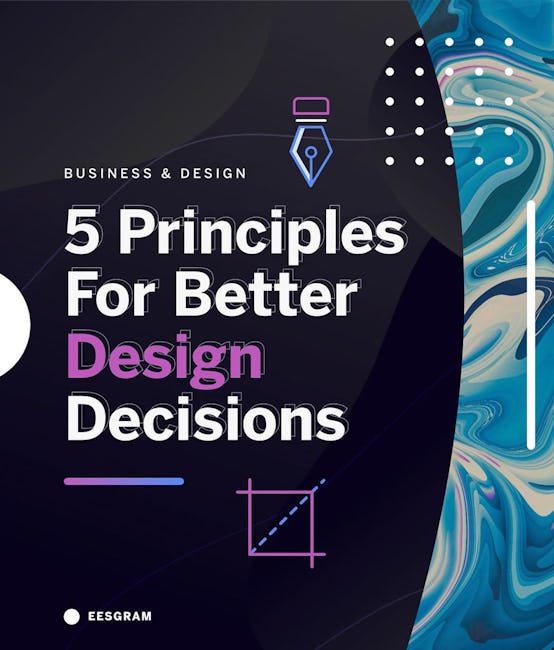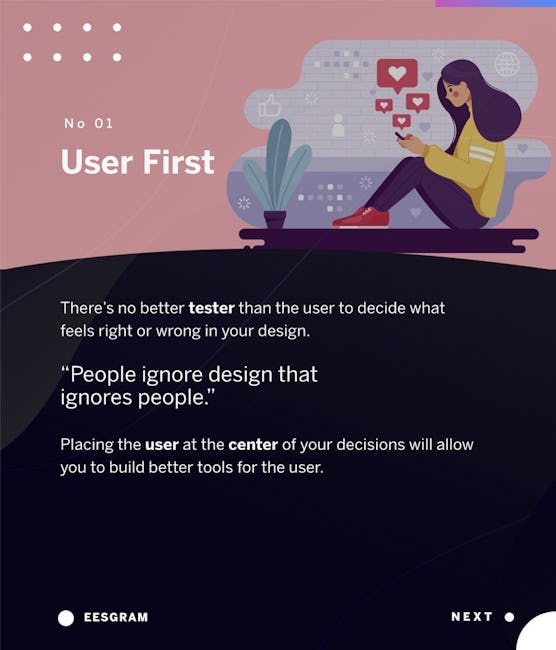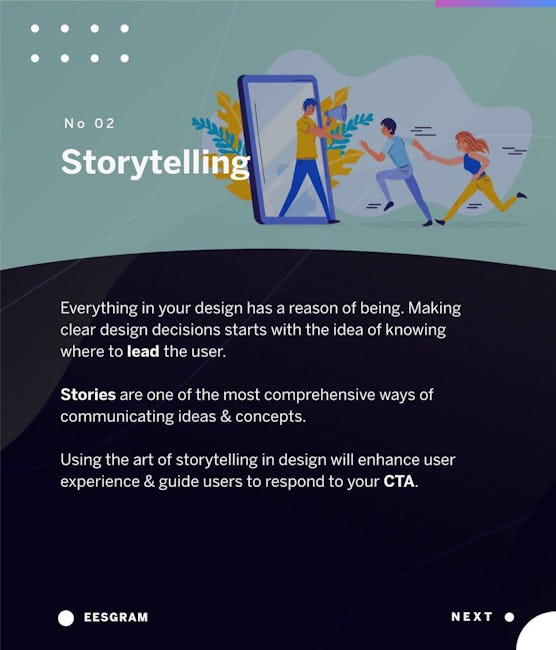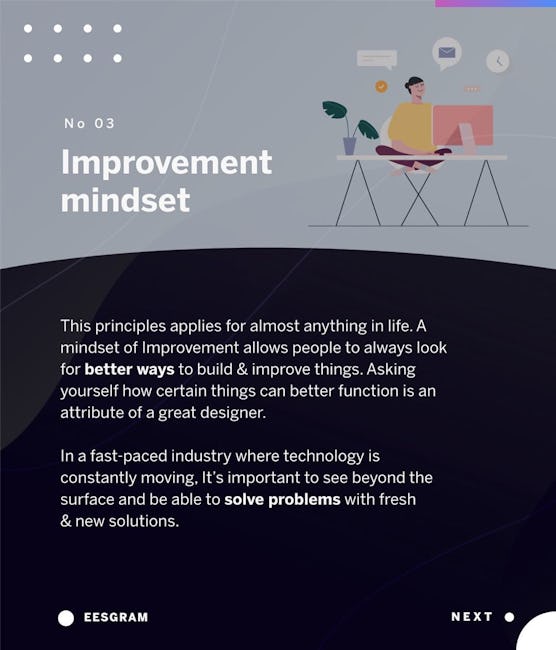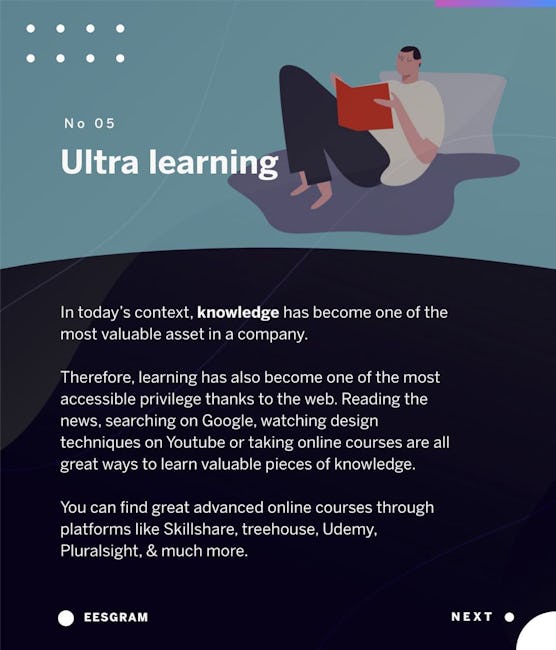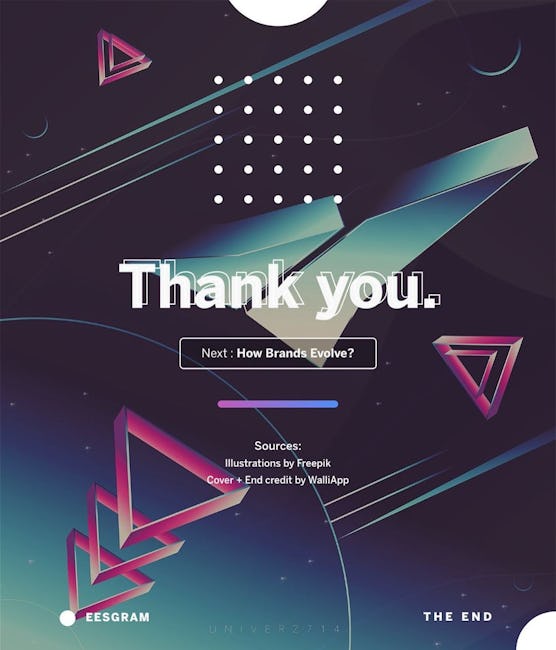 5 Principles For Better Design Decisions
No 01
User First
There's no better tester than the user to decide what feels right or wrong in your design.
'People ignore design that ignores people.'
Placing the user at the center of your decisions will allow you to build better tools for the user.
No 02
Storytelling
Everything in your design has a reason of being. Making clear design decisions starts with the idea of knowing where to lead the user.
Stories are one of the most comprehensive ways of communicating ideas & concepts.
Using the art of storytelling in design will enhance user experience & guide users to respond to your CTA.
No 03
Improvement mindset
This principles applies for almost anything in life. A mindset of Improvement allows people to always look for better ways to build & improve things. Asking yourself how certain things can better function is an attribute of a great designer.
In a fast-paced industry where technology is constantly moving. It's important to see beyond the surface and be able to solve problems with fresh & new solutions.
No 04
Adapting to the rules
When working on various projects. designers will sometimes find restrictions and boundaries on the possibilities they can use.
Adapting to the rules when knowing the limitations of your work will help you choose the best solution for the given context.
This principle will help you make better decisions in the long run & develop sharper problem-solving skills.
No 05
Ultra learning
In today's context. knowledge has become one of the most valuable asset in a company.
Therefore. learning has also become one of the most accessible privilege thanks to the web. Reading the news, searching on Google, watching design techniques on Youtube or taking online courses are all great ways to learn valuable pieces of knowledge.
You can find great advanced Online courses through platforms like Skillshare. treehouse. Udemy. Pluralsight, & much more.
More booklets by Elias Serrano
More Design booklets
Your recently viewed booklets
See all booklets