Booklet
5 Hacks To Quickly Improve Your Ui Or Ux Designs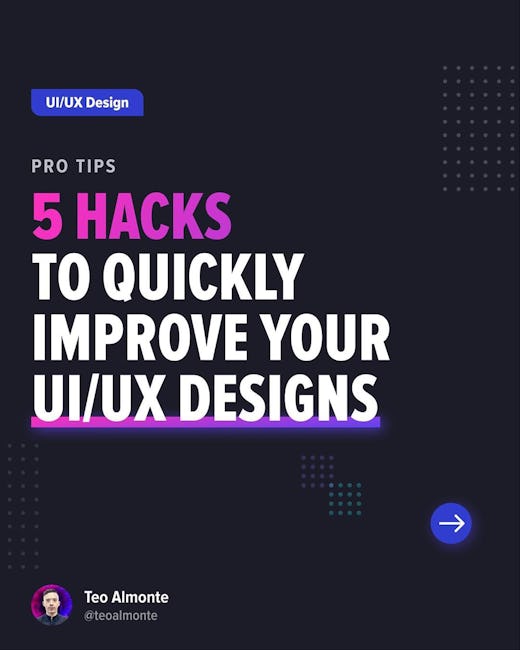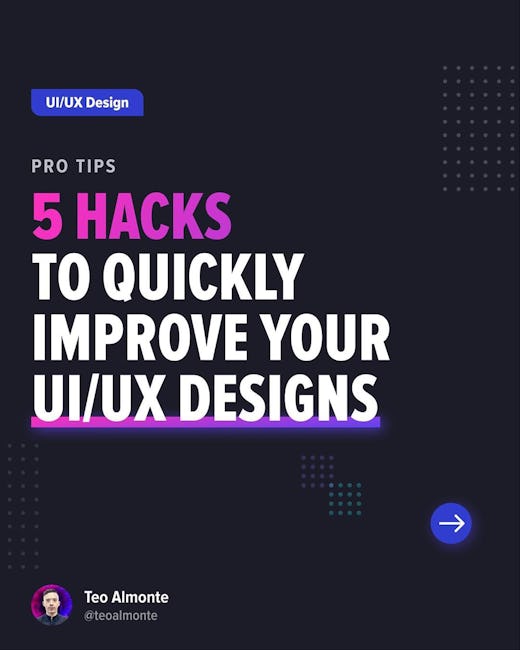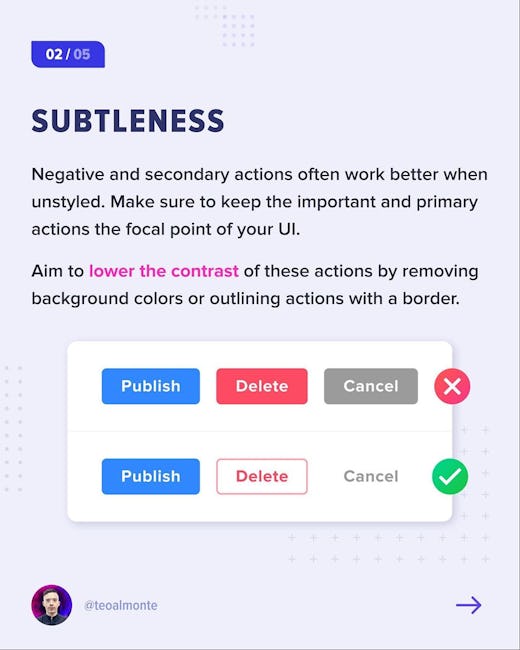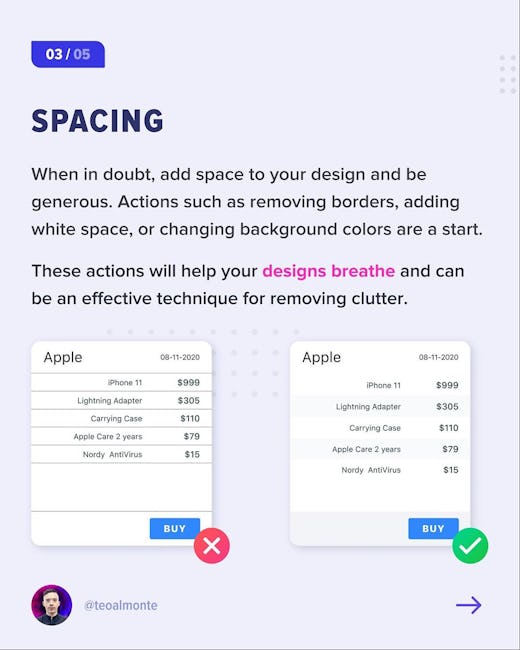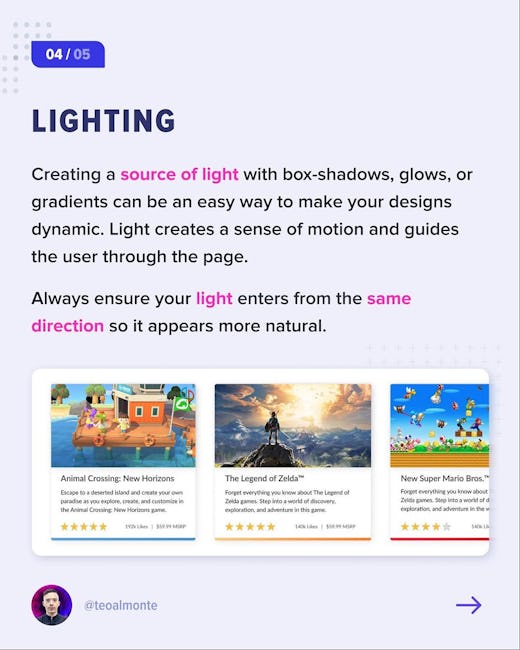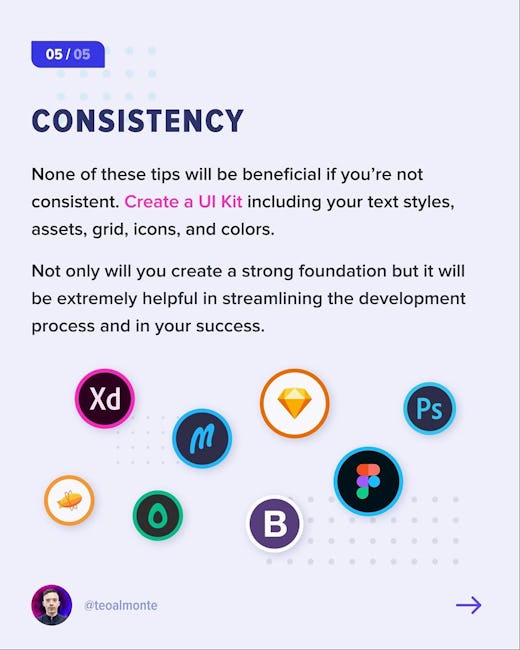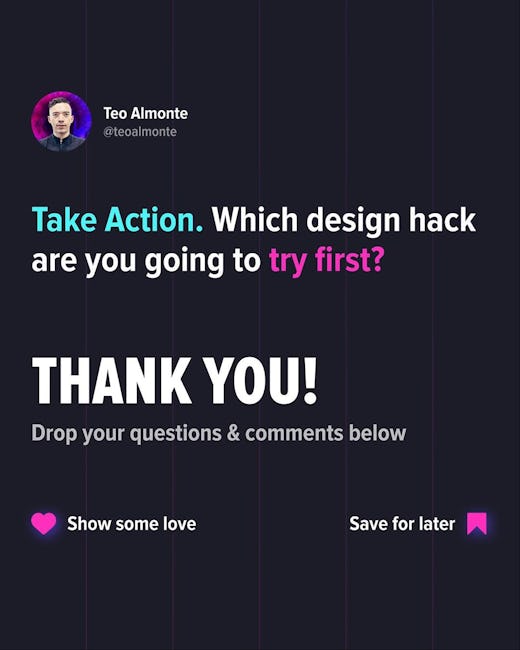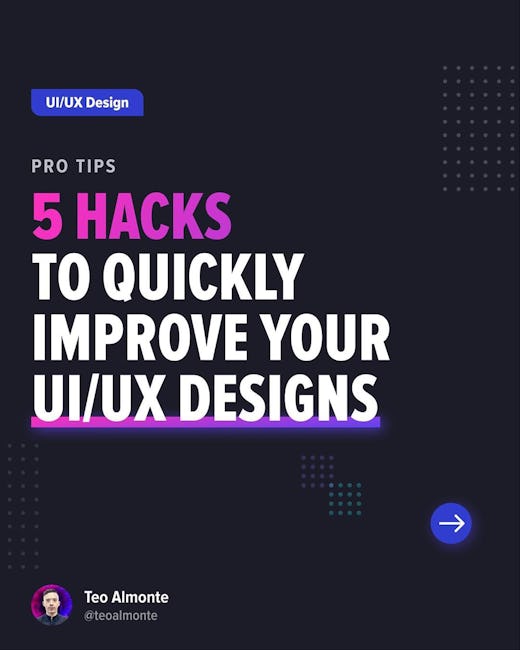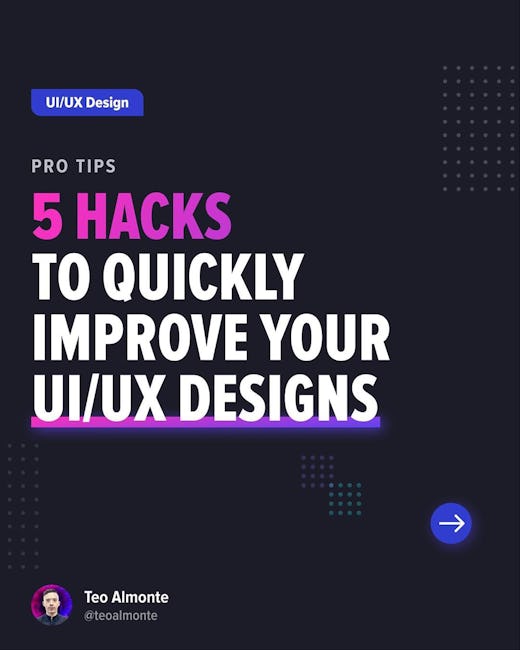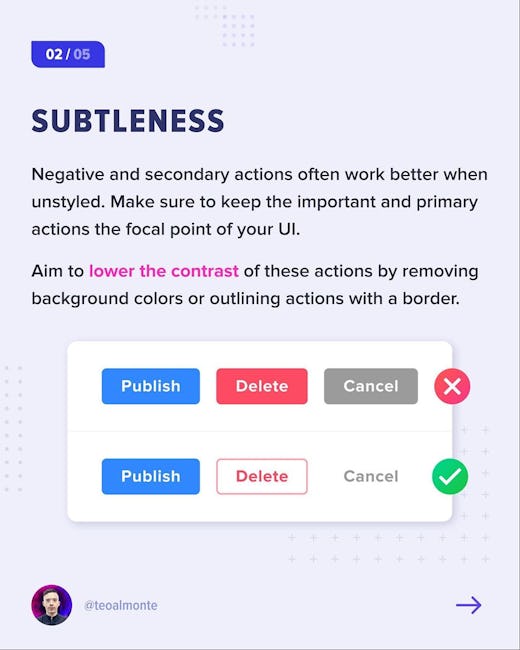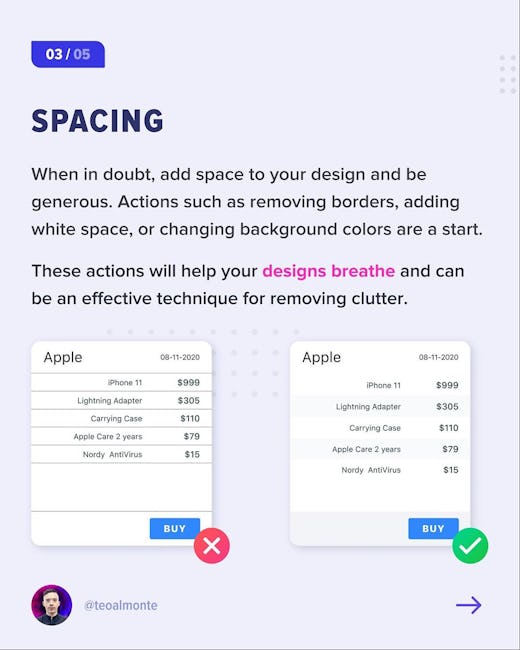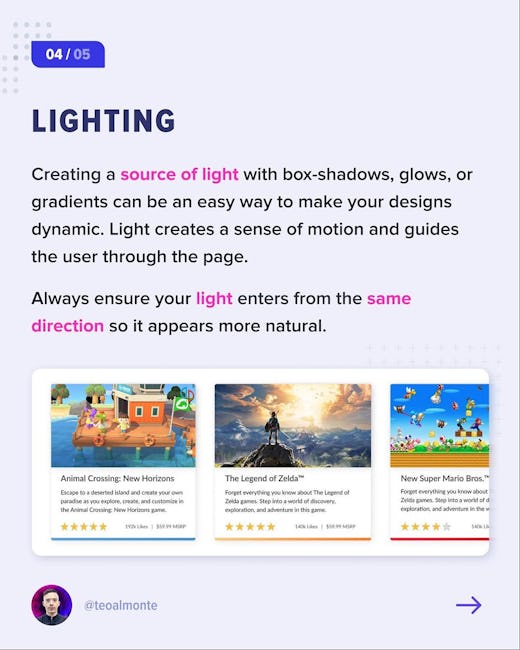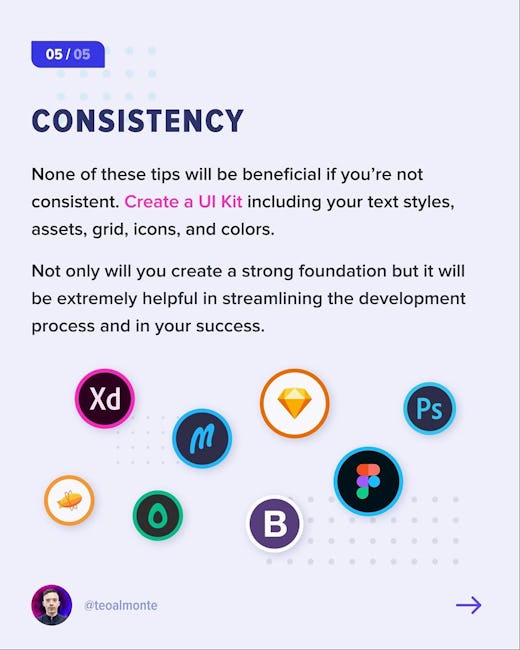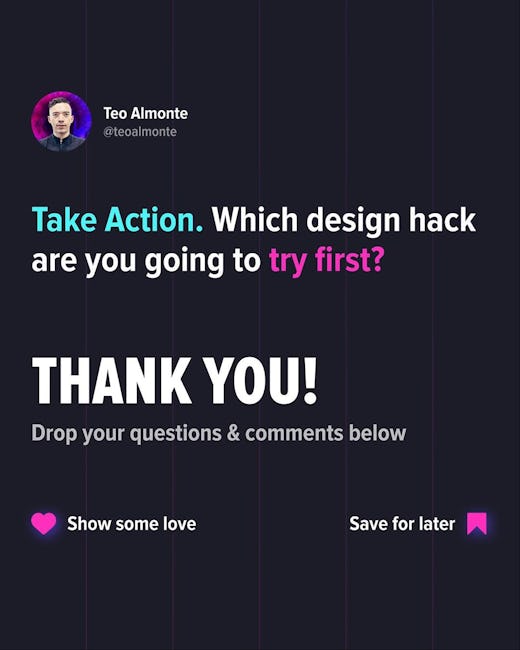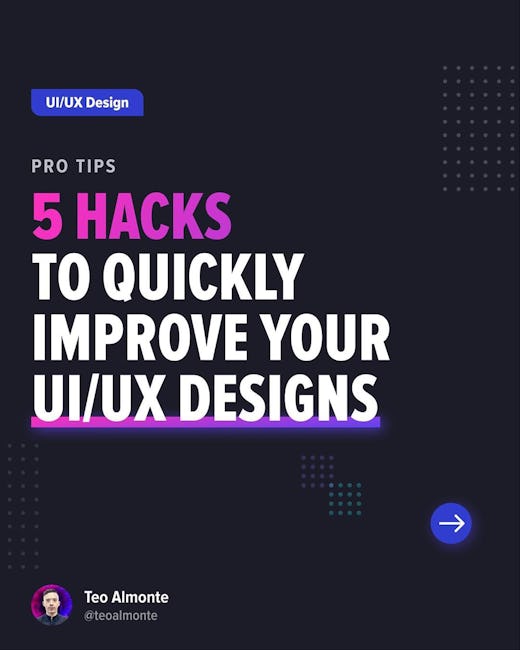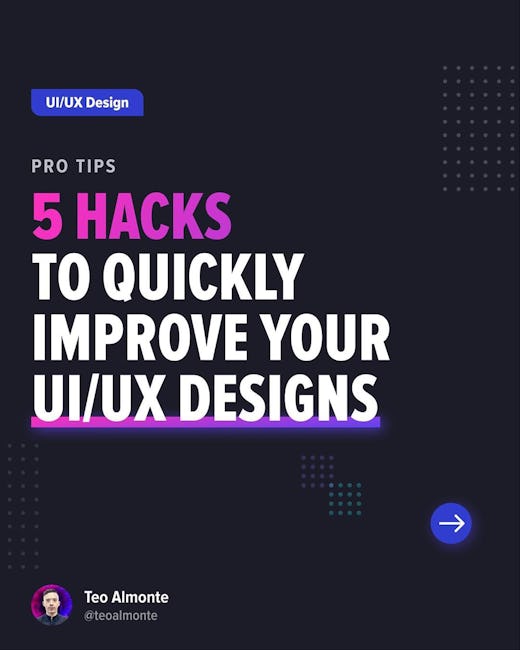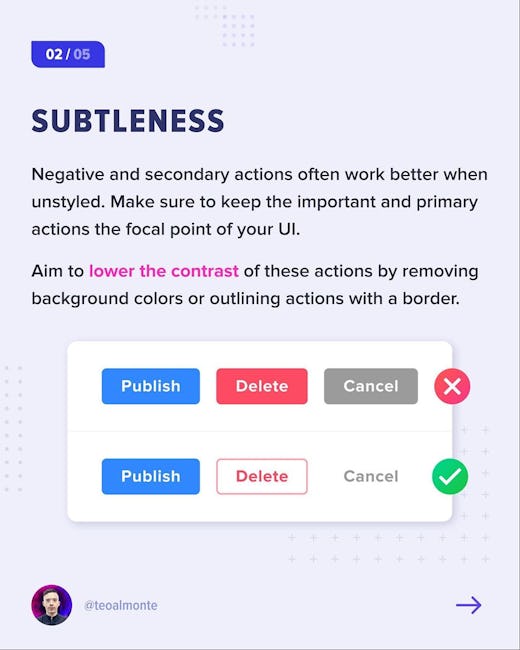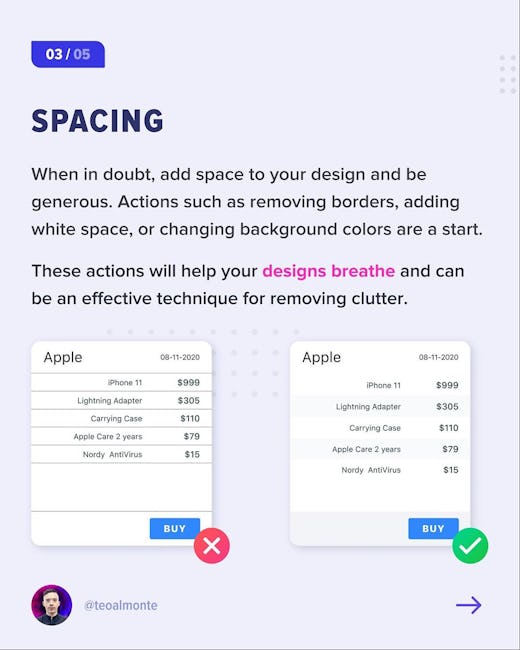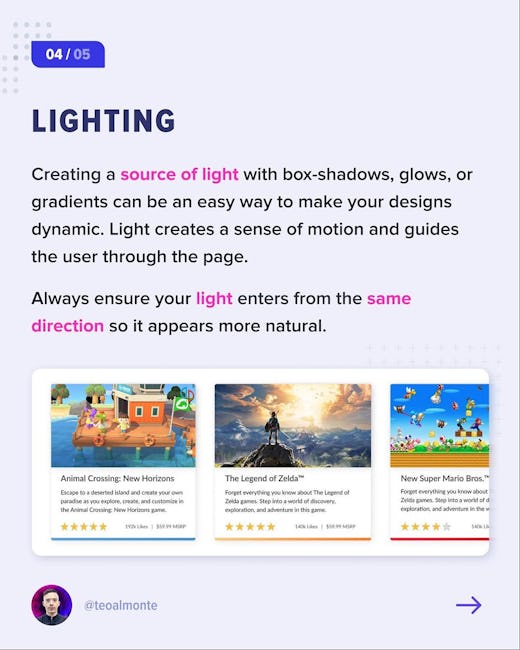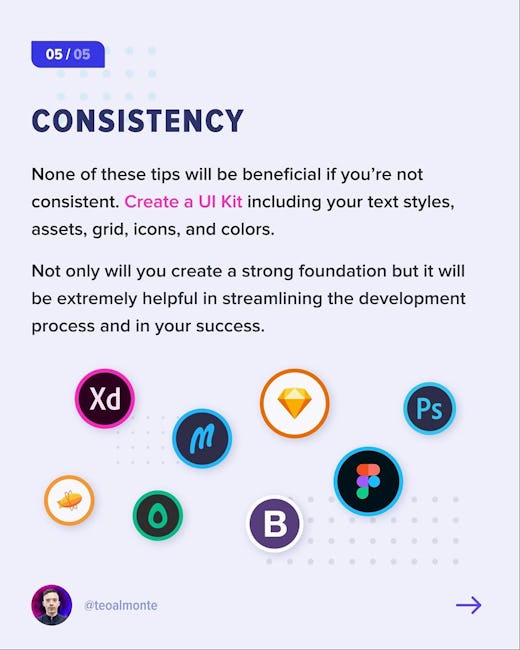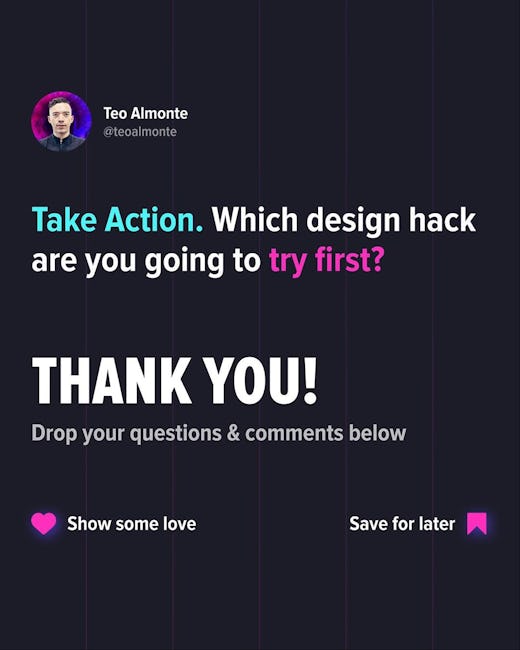 5 HACKS TO QUICKLY IMPROVE YOUR UI/UX DESIGNS
VISUAL HIERARCHY
Try utilizing color and weight to establish hierarchy instead of font sizes. This will often reduce friction caused by relying solely on font size.
Use a bolder weight for keywords and color to highlight text. This will help maintain visual rhythm.
SUBTLENESS
Negative and secondary actions often work better when unstyled. Make sure to keep the important and primary actions the focal point of your UI.
Aim to lower the contrast of these actions by removing background colors or outlining actions with a border.
SPACING
When in doubt, add space to your design and be generous. Actions such as removing borders, adding white space, or changing background colors are a start.
These actions will help your designs breathe and can be an effective technique for removing clutter.
LIGHTING
Creating a source of light with box-shadows, glows, or gradients can be an easy way to make your designs dynamic. Light creates a sense of motion and guides the user through the page.
Always ensure your light enters from the same direction so it appears more natural.
CONSISTENCY
None of these tips will be beneficial if you're not consistent. Create a Ul Kit including your text styles, assets, grid, icons, and colors.
Not only will you create a strong foundation but it will be extremely helpful in streamlining the development process and in your success.
Take Action. Which design hack are you going to try first?
THANK YOU!
Drop your questions & comments below
More booklets by Teo Almonte
More Design booklets
Your recently viewed booklets
See all booklets