Booklet
5 Fun Facts about Logos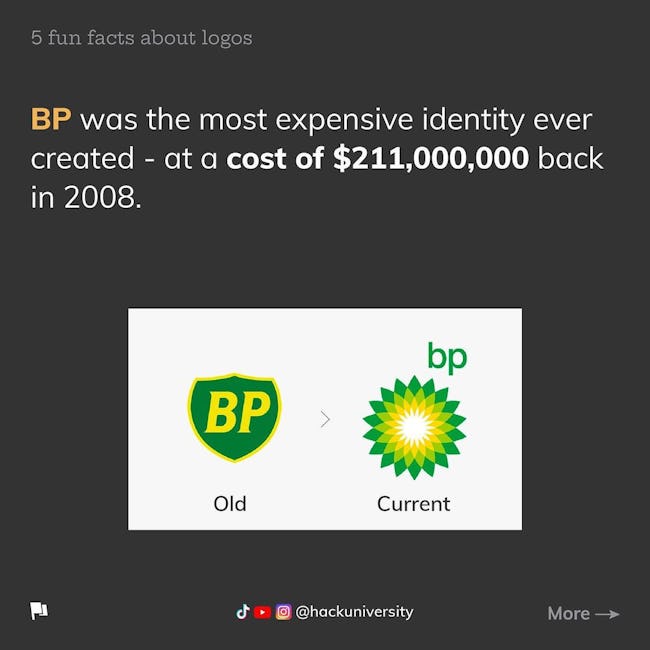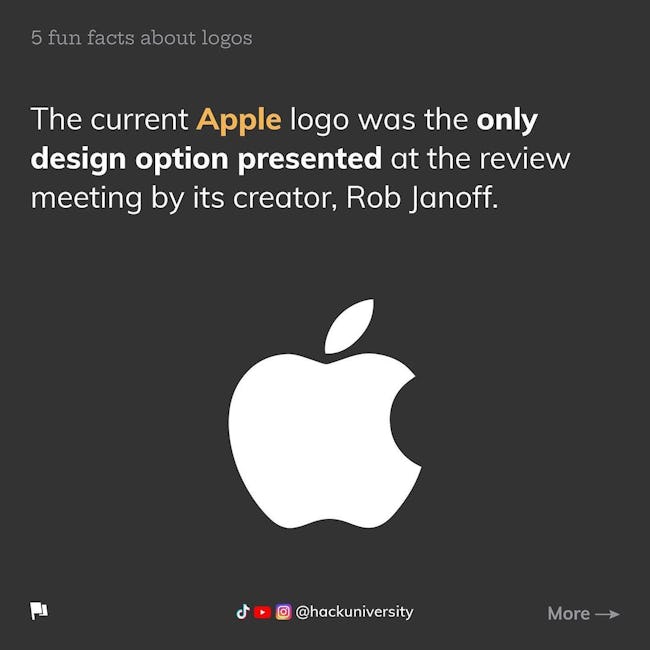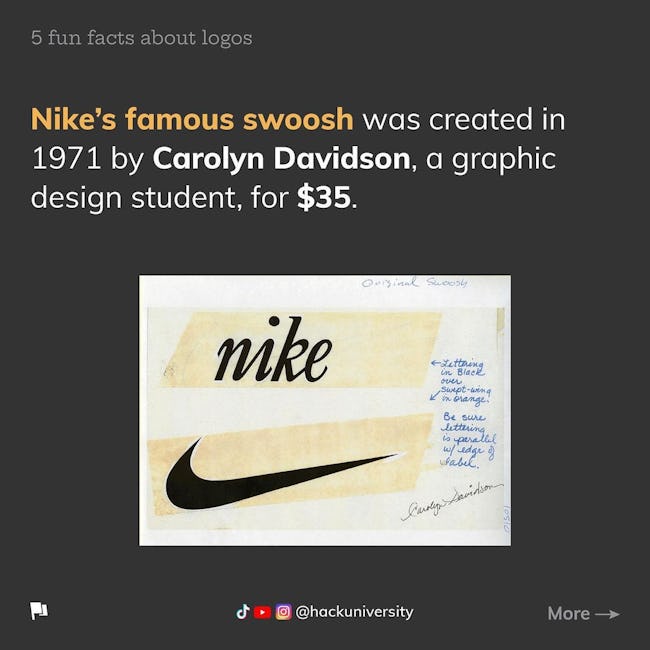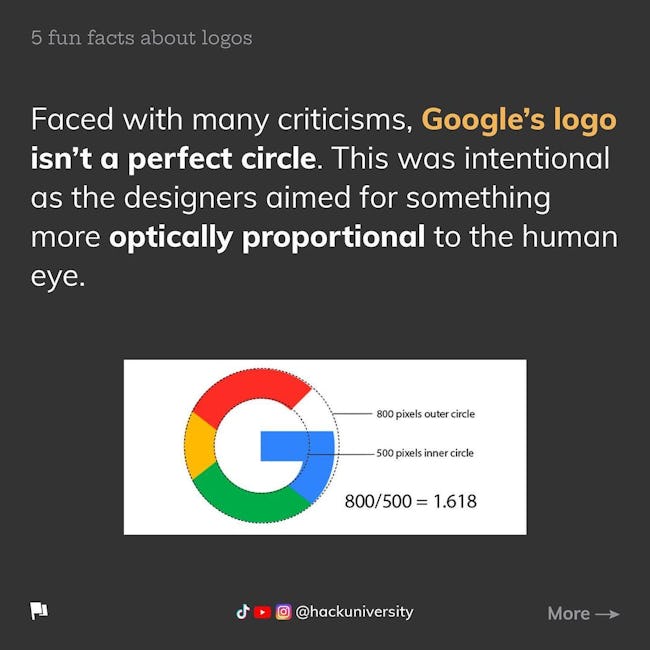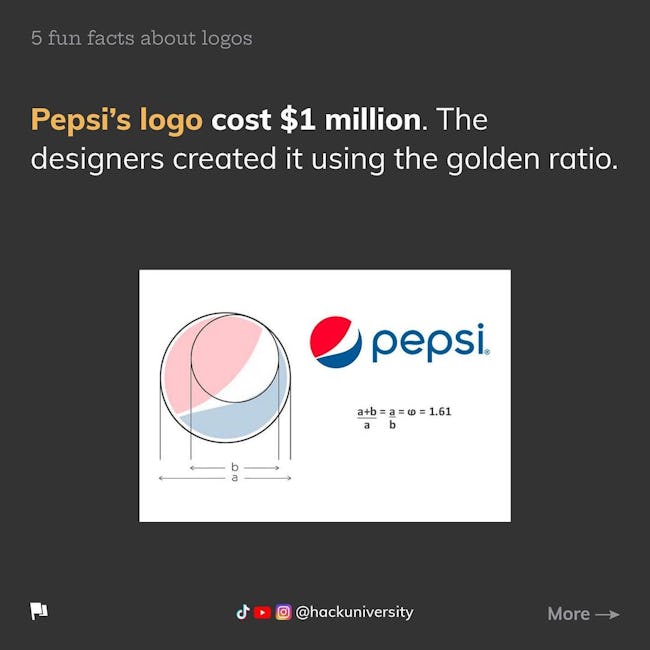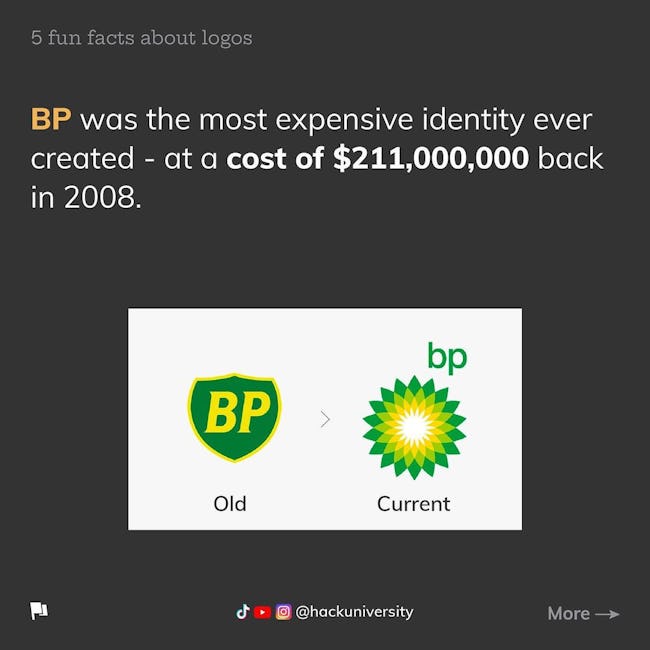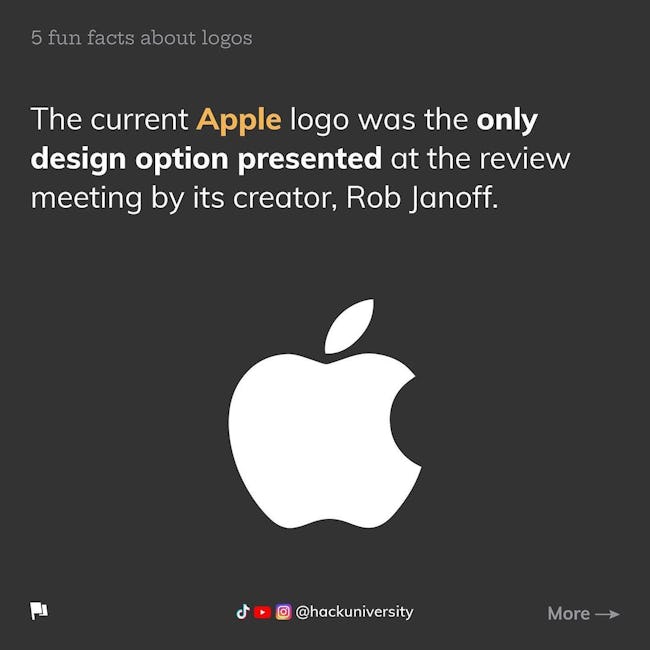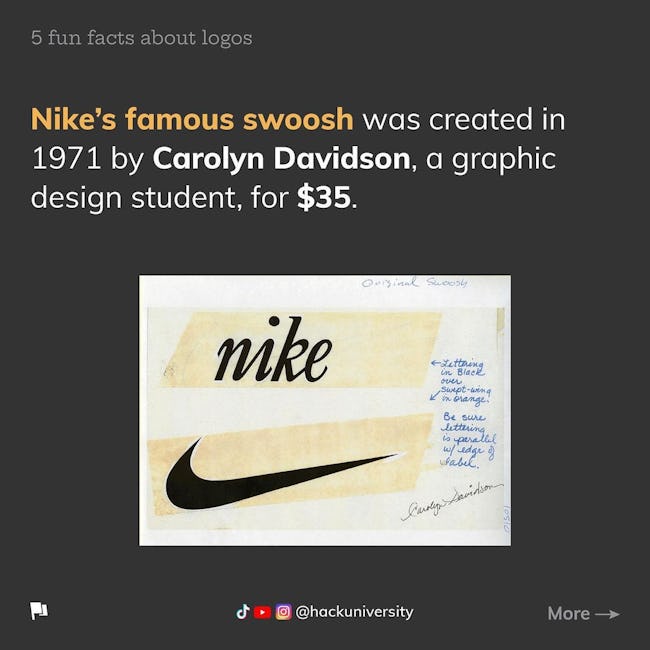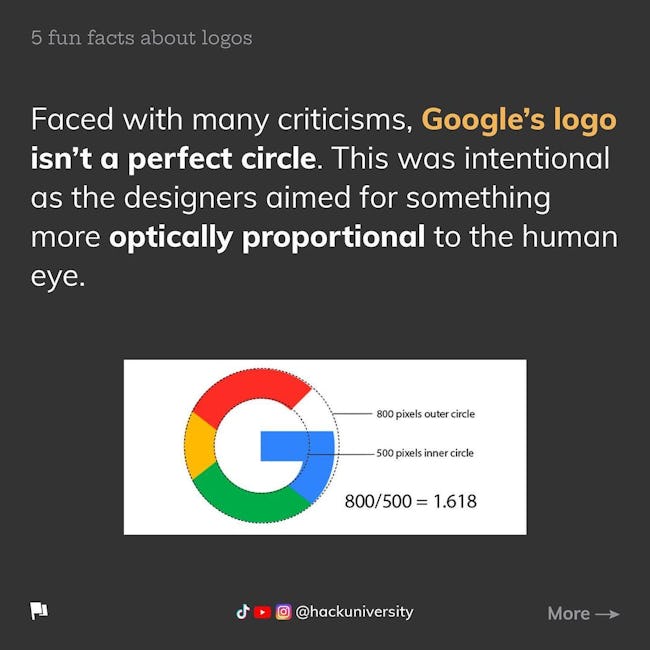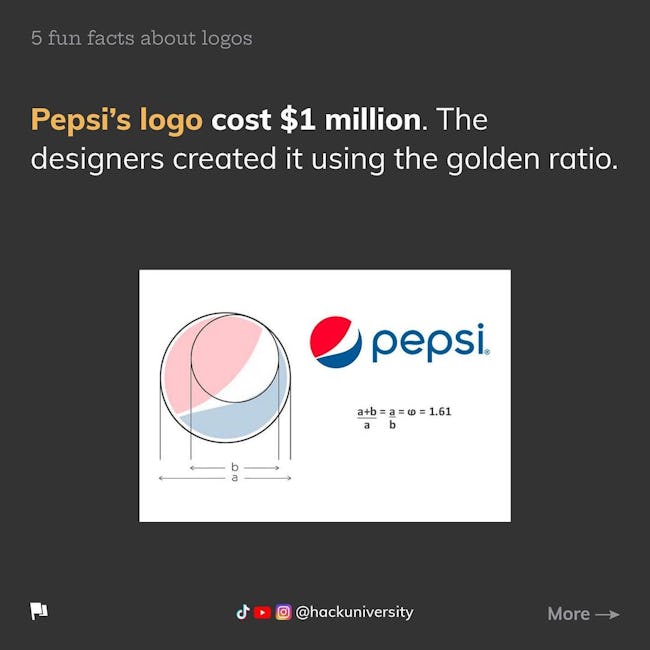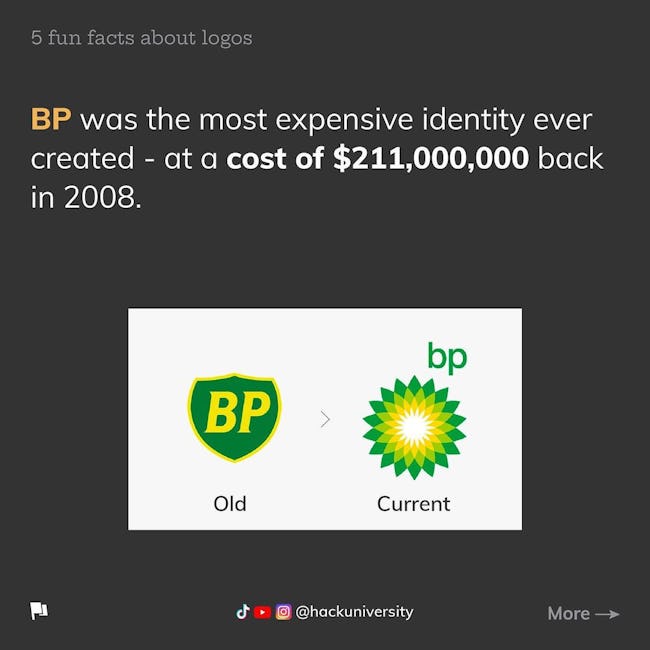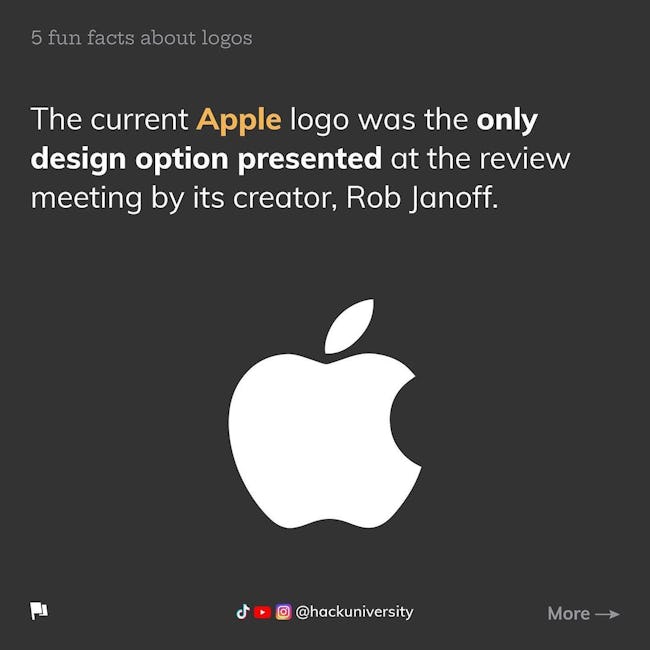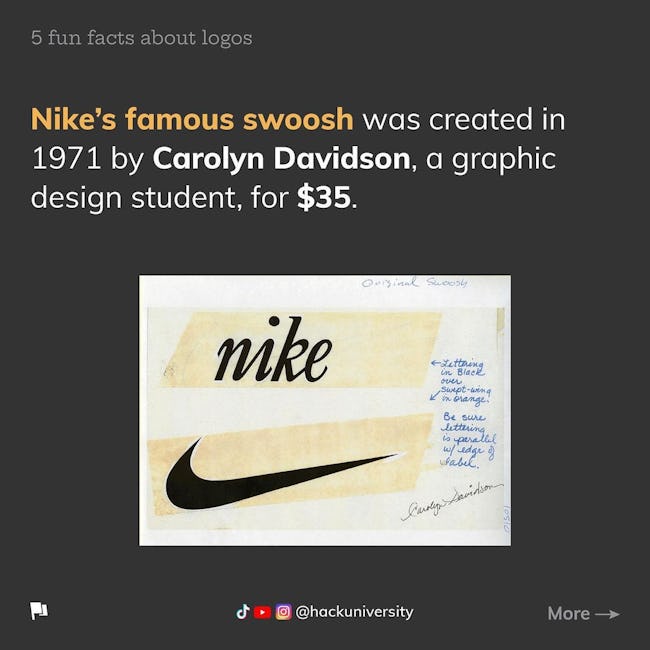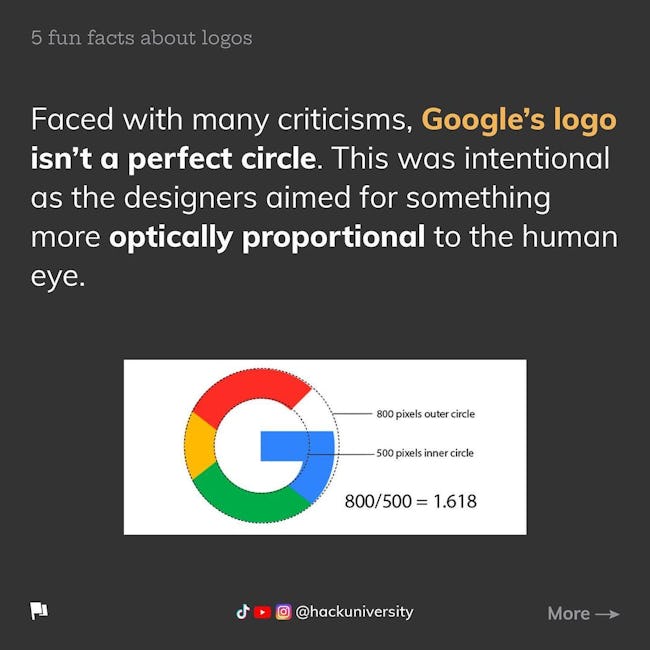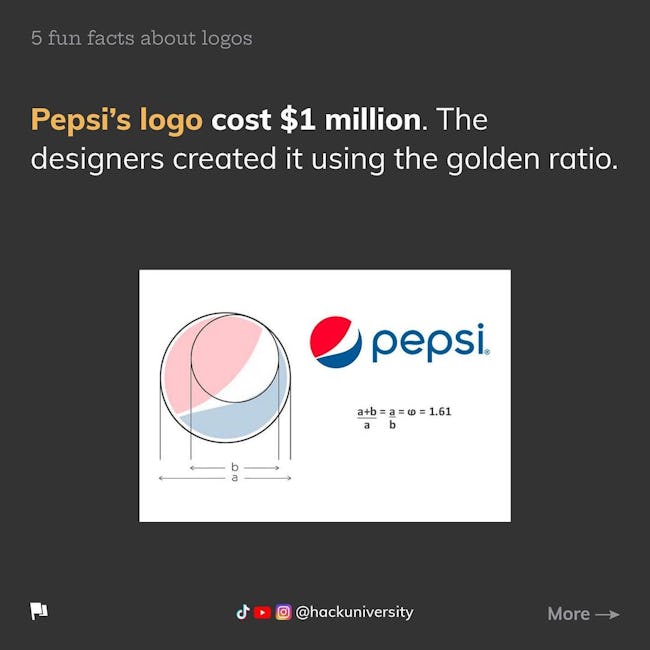 5 FUN FACTS ABOUT LOGOS
BP was the most expensive identity ever created - at a cost of $21,000.000 back in 2008.
The current Apple logo was the only design option presented at the review meeting by its creator, Rob Janoff.
Nike's famous swoosh was created in 1971 by Carolyn Davidson, a graphic deign student, for $35.
Faced with many criticisms, Google's logo isn't a perfect circle. This was intentional as the designers aimed for something more optically proportional to the human eye.
Pepsi's logo cost $1 million. The designers created it using the golden ratio.
More booklets by Hack University
More IT & Software booklets
Your recently viewed booklets
See all booklets