Booklet
5 Free Tools To Increase Productivity (Best For UI/UX Designers)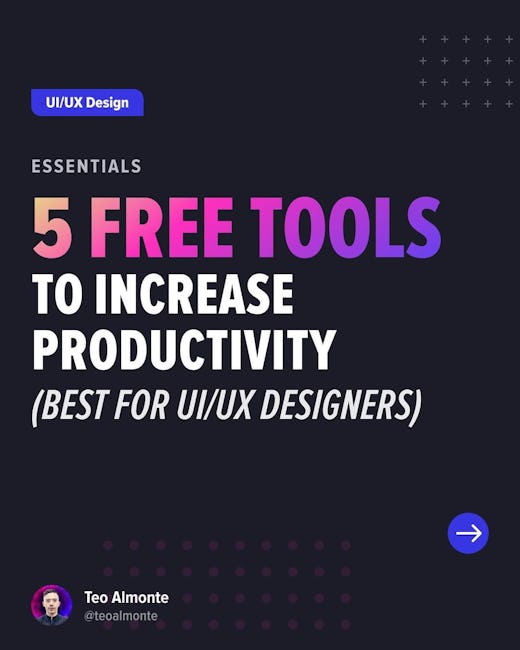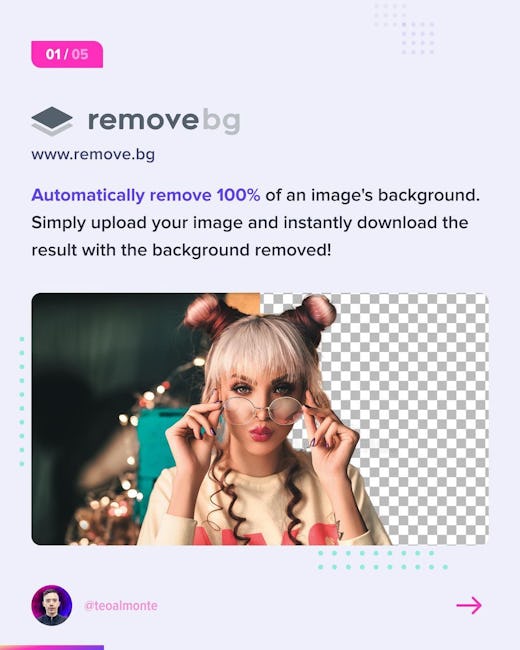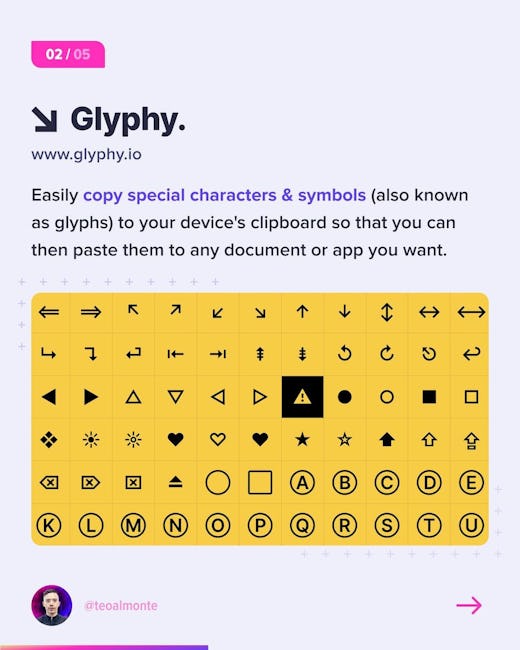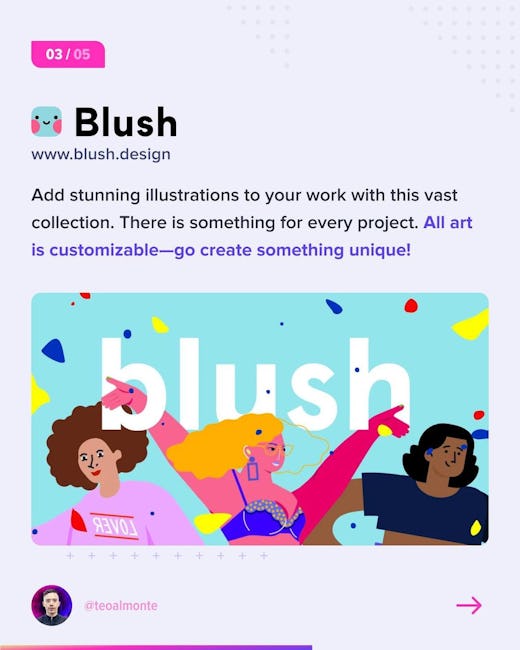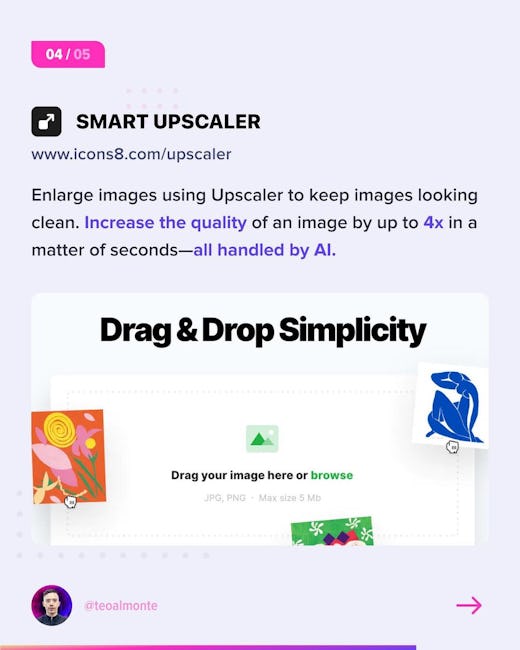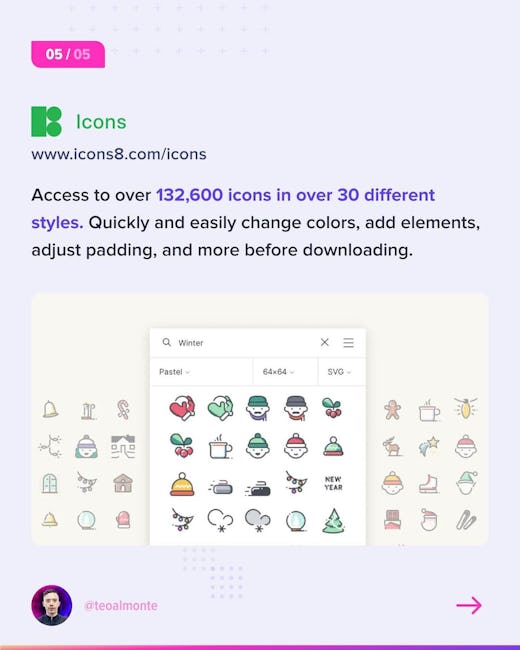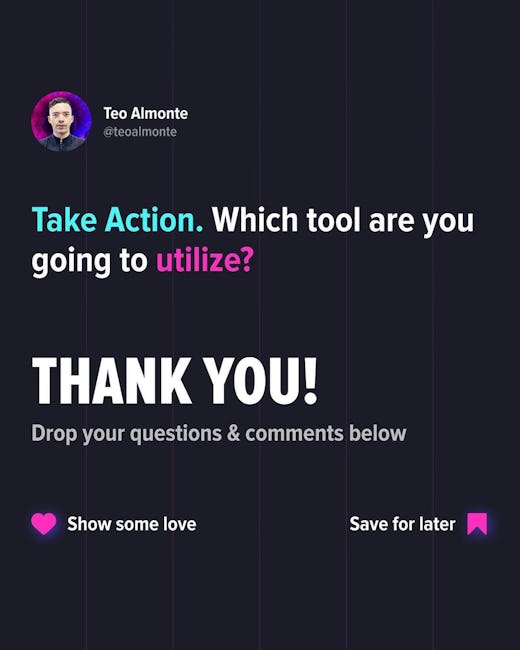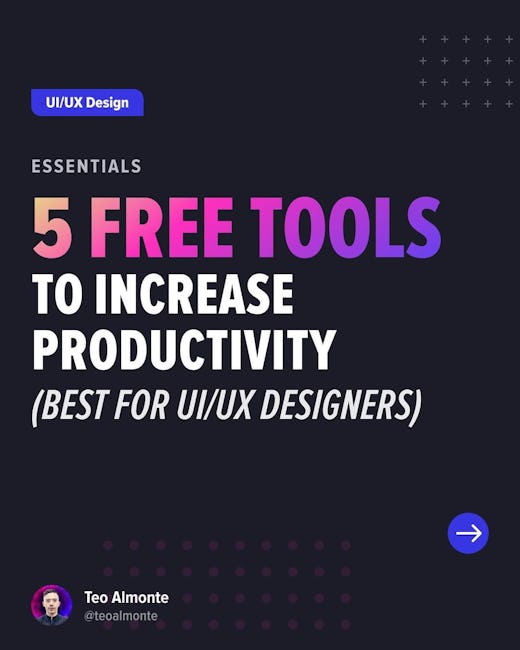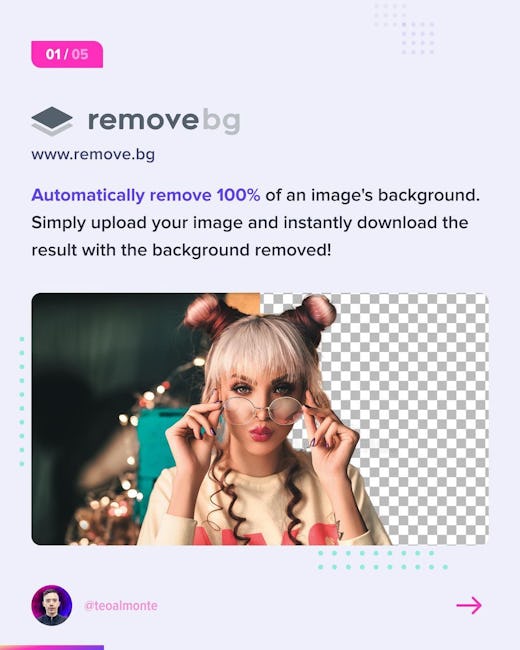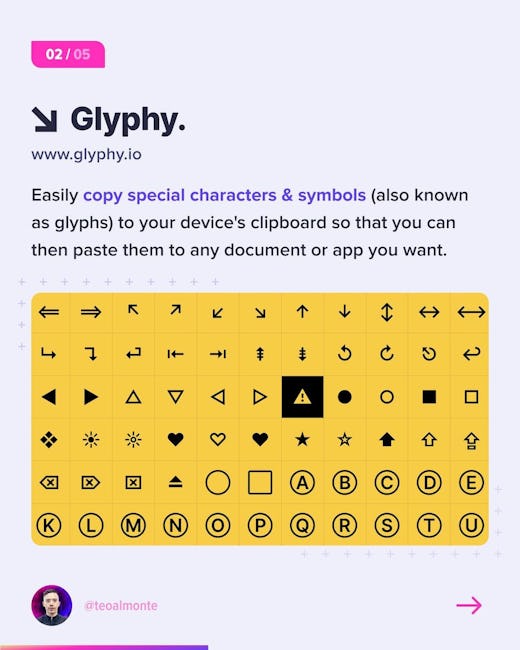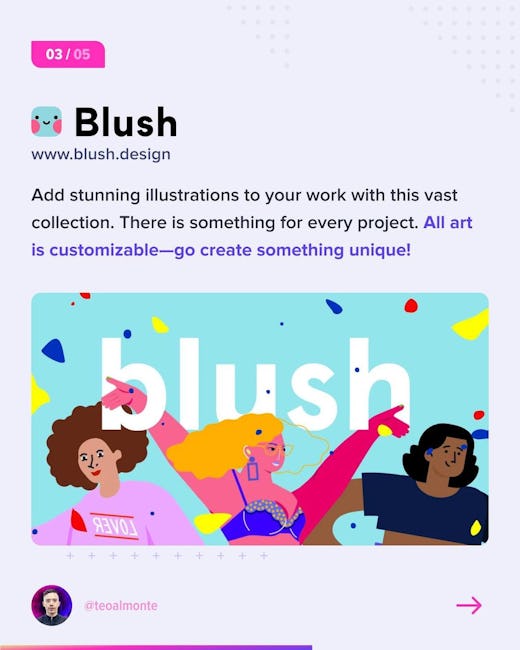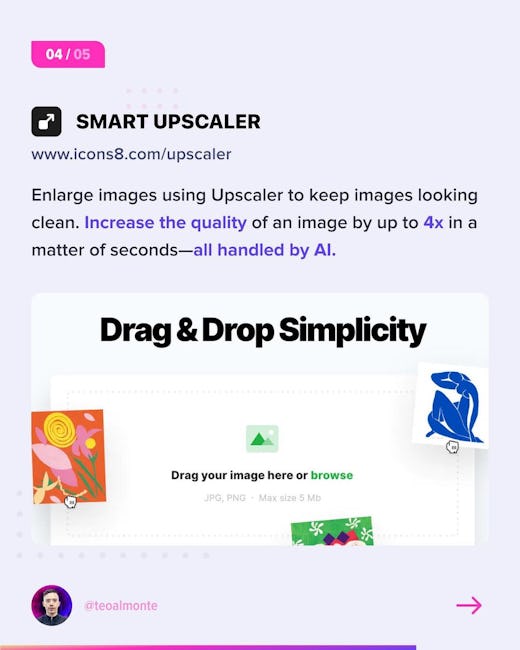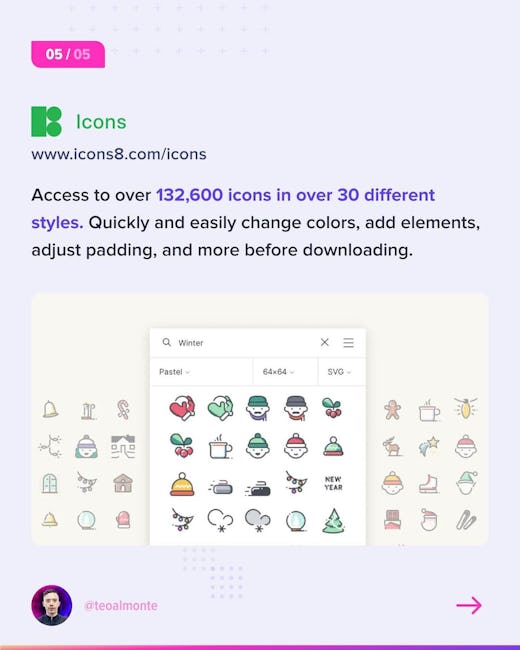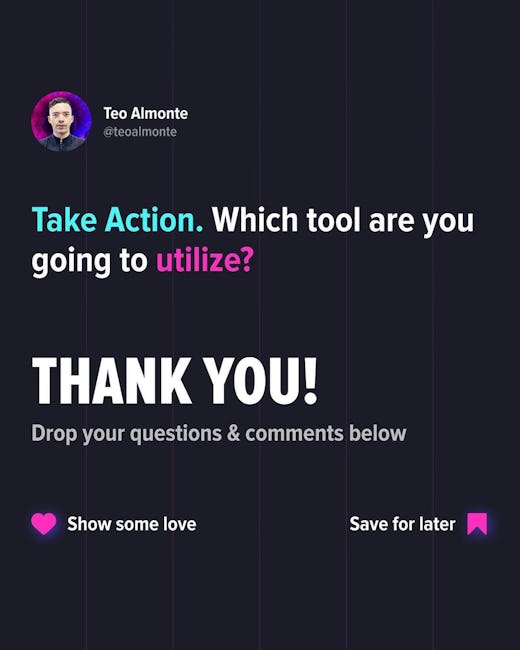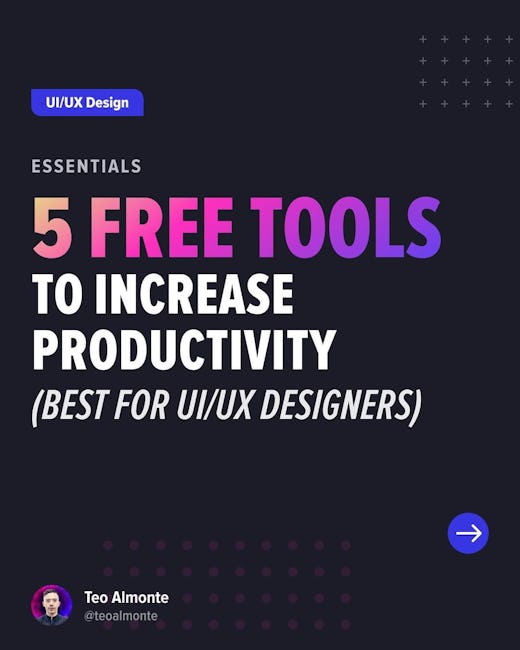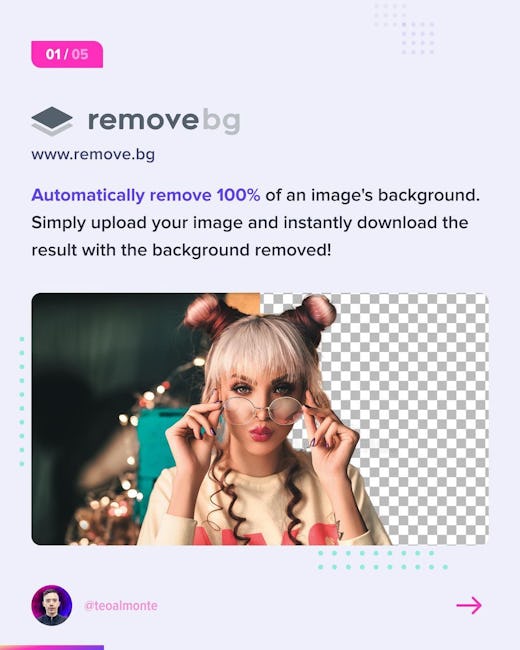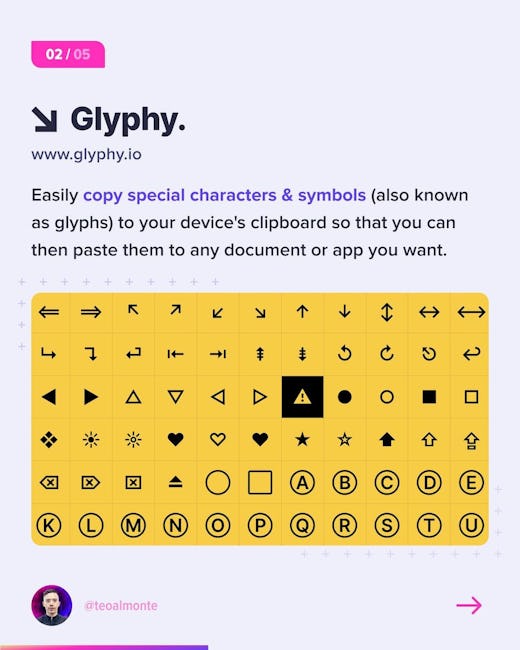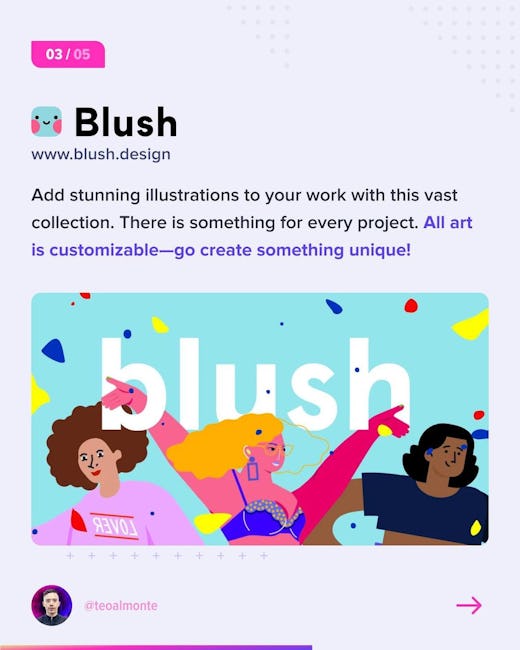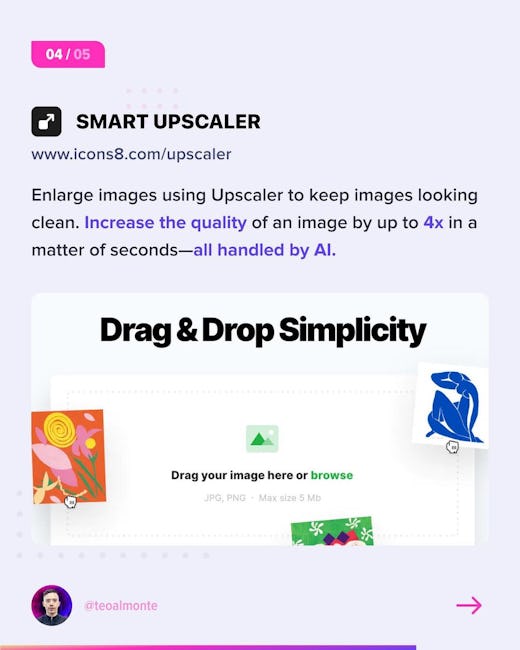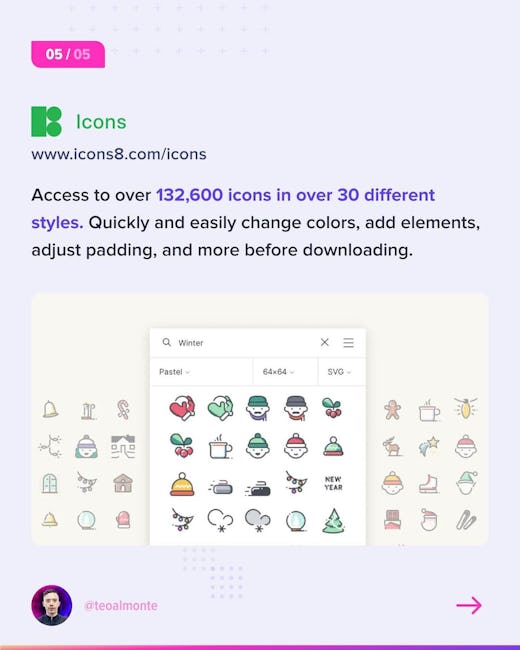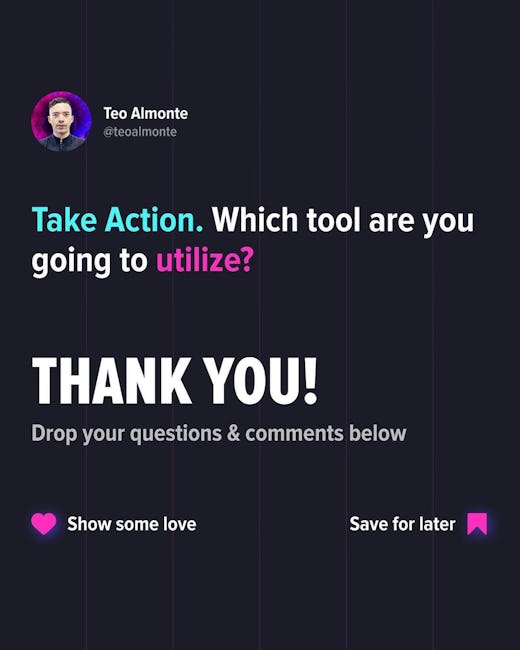 5 Free Tools To Increase Productivity (Best For UI/UX Designers)
removebg
www.remove.bg
Automatically remove 100% of an image's background. Simply upload your image and instantly download the results with the background removed!
Glyphy.
www.glyphy.io
Easily copy special characters & symbols (also known as glyphs) to your device's clipboard so that you can then paste then to any document or any app you want.
Blush
www.blush.design
Add stunning illustrations to your work with this vast collection. There is something for every project. All art is customizable - go create something unique!
SMART UPSCALER
www.icons8.com/upscaler
Enlarge images using Upscaler to keep images looking clean. Increase the quality of an image by up to 4x in a matter of seconds - all handled by AI.
Icons
www.icons8.com/icons
Access to over 132,600 icons in over 30 different styles. Quickly and easily change colors, add elements, adjust padding, and more before downloading.
Take Action. Which tool are you going to utilize?
Thank you!
More booklets by Teo Almonte
More Design booklets
Your recently viewed booklets
See all booklets