Booklet
5 Failed Google Products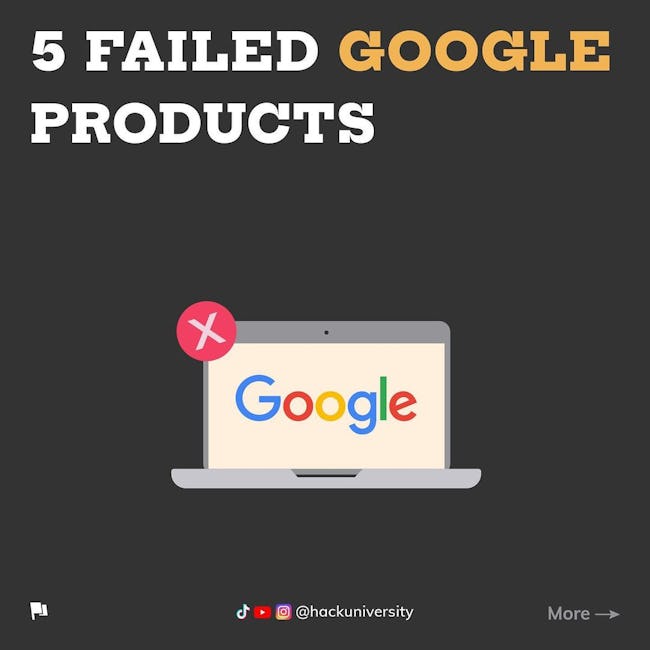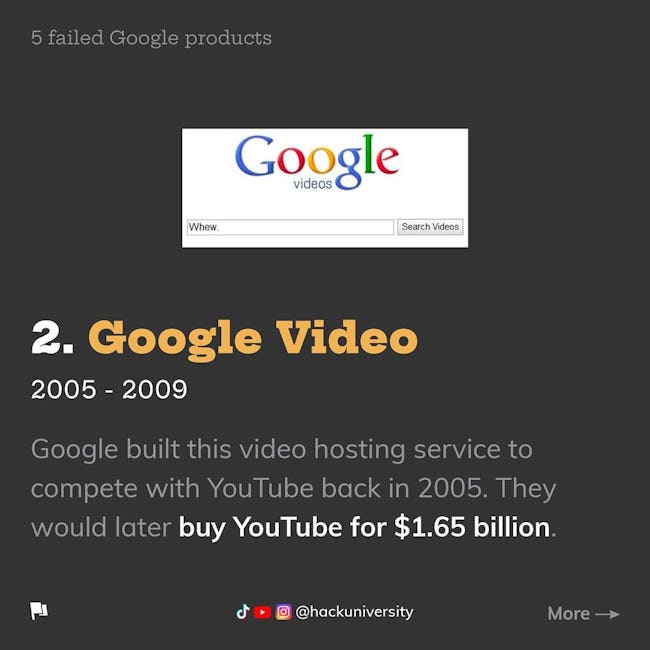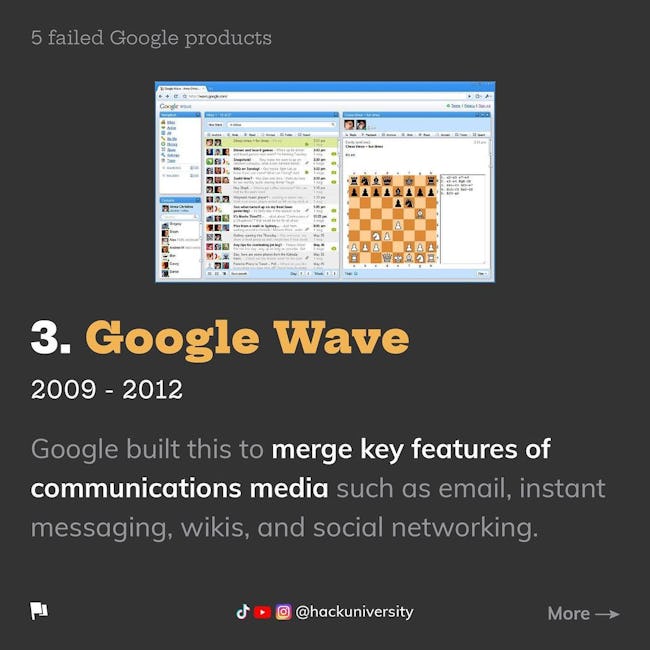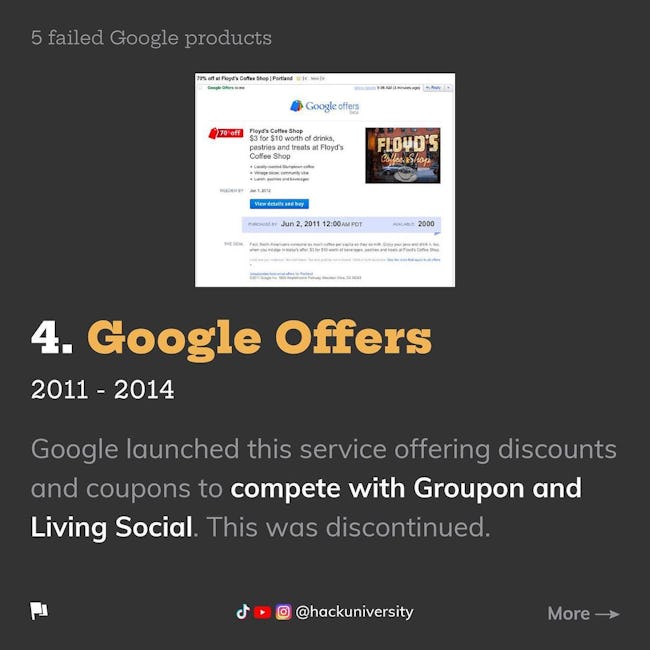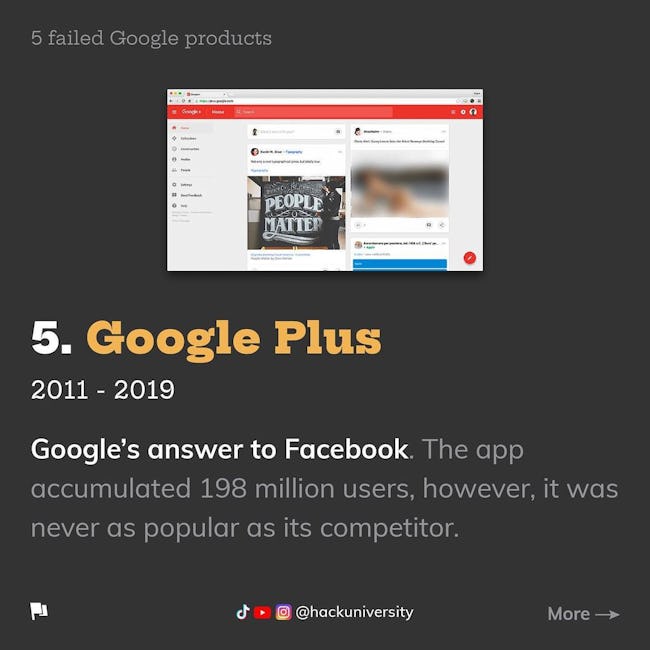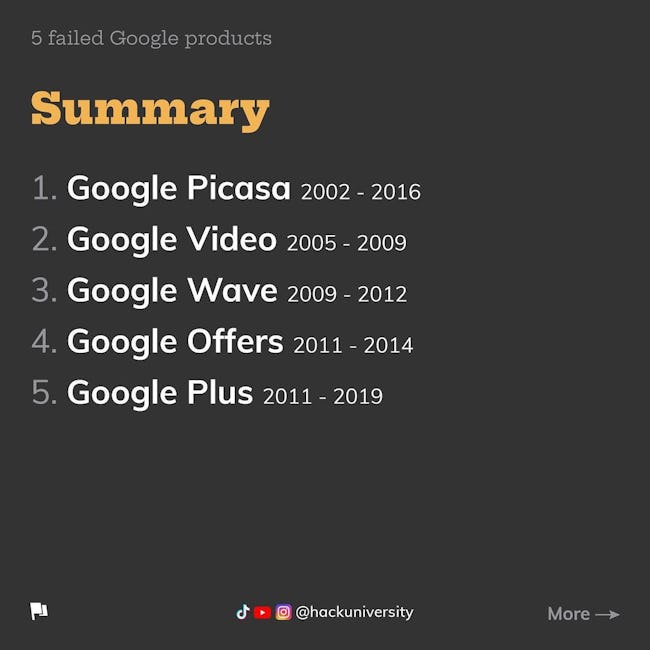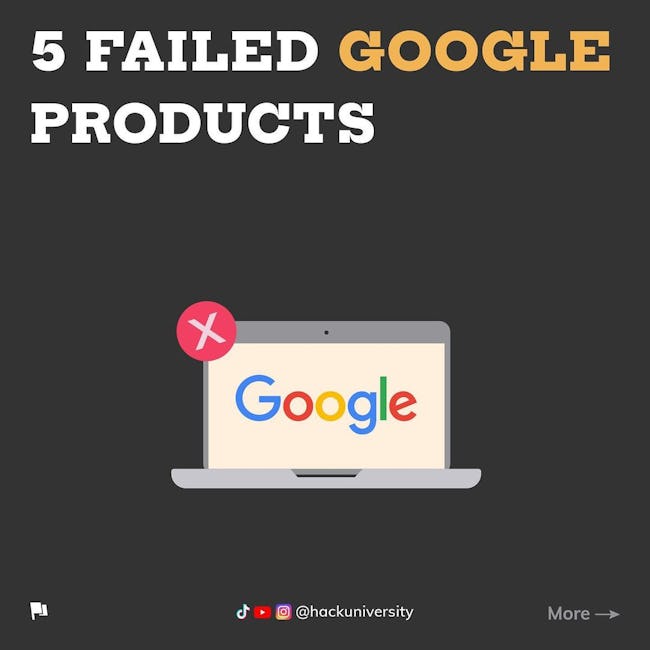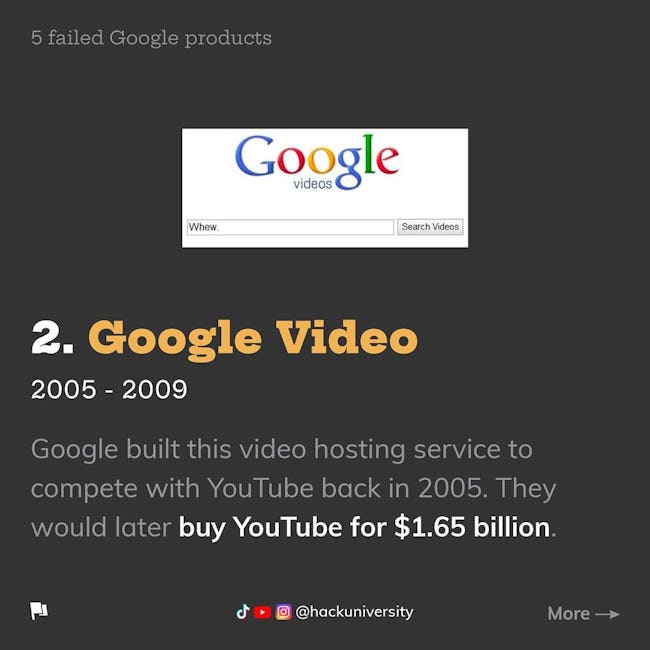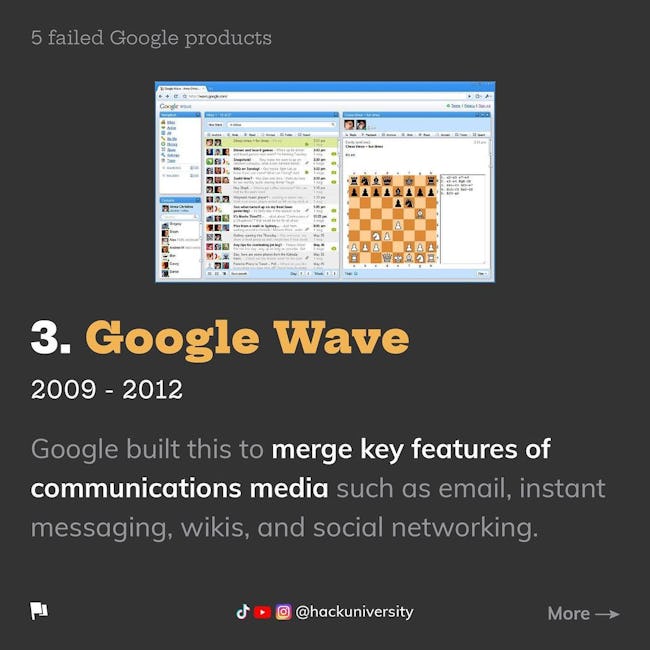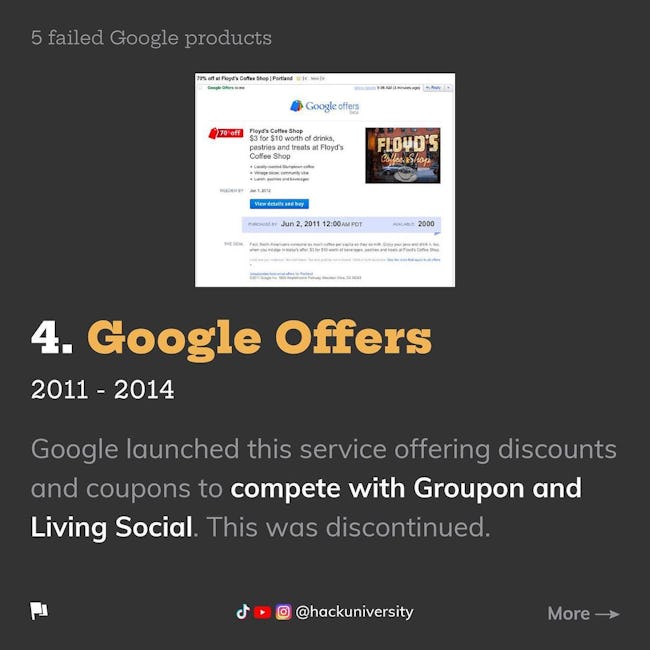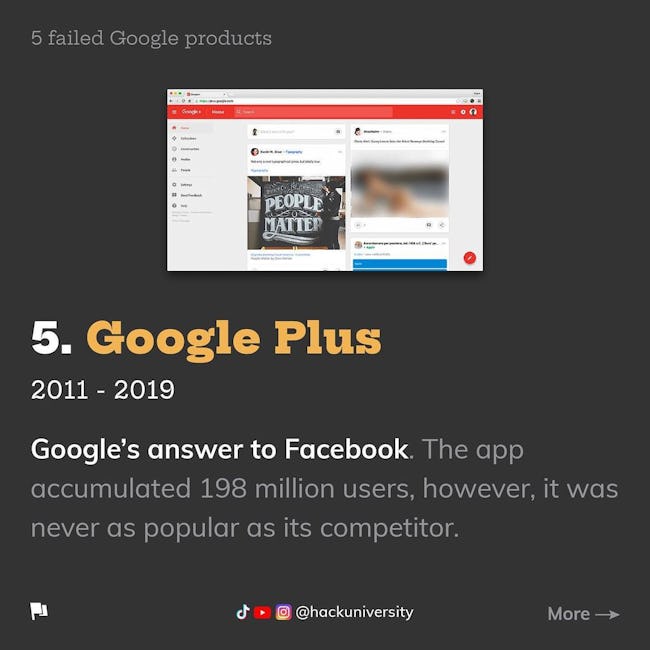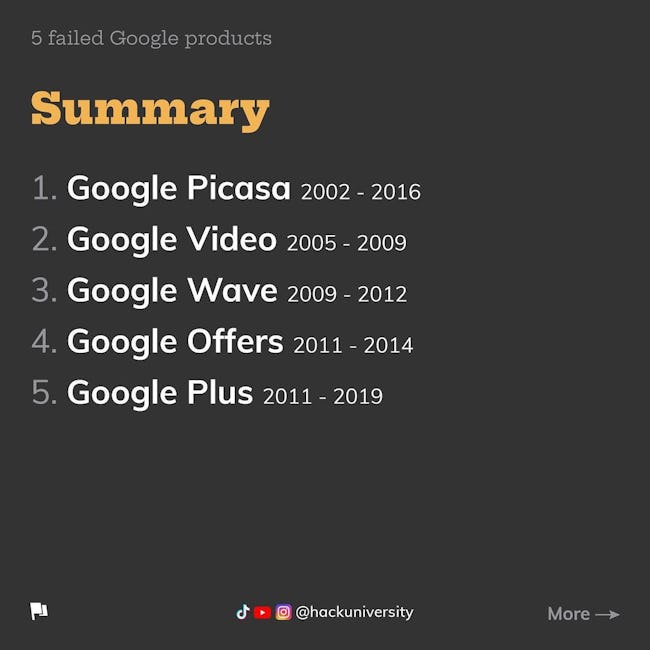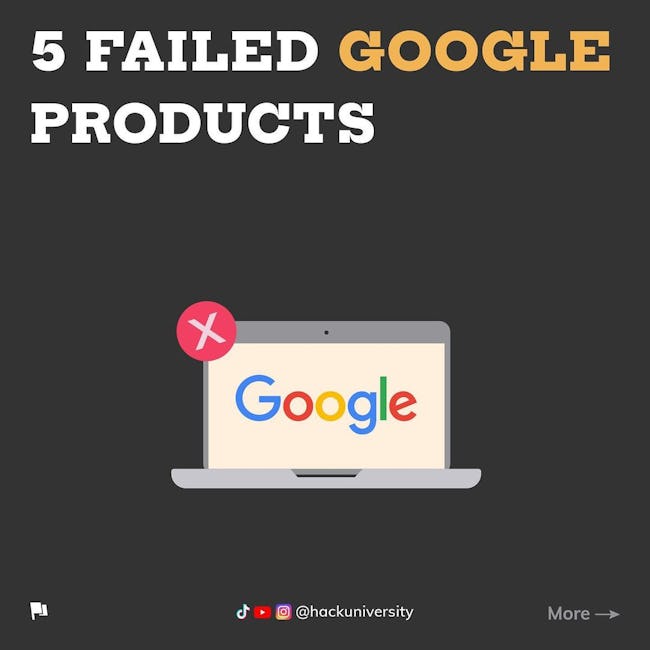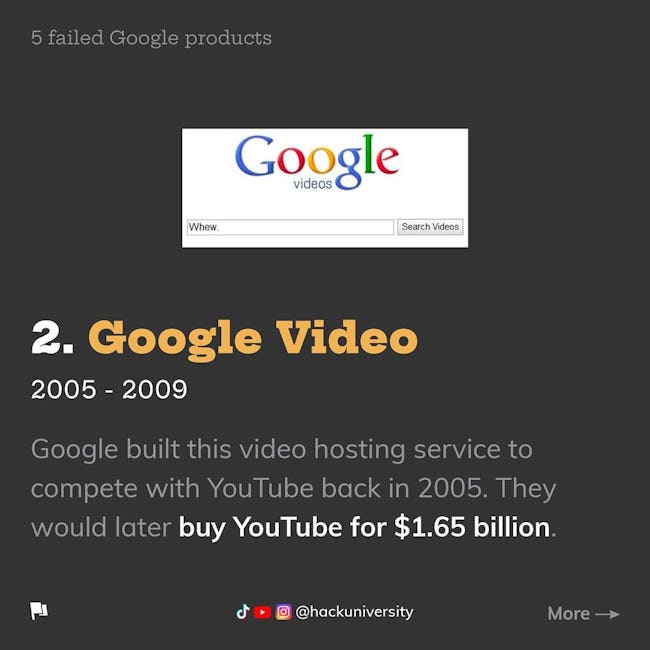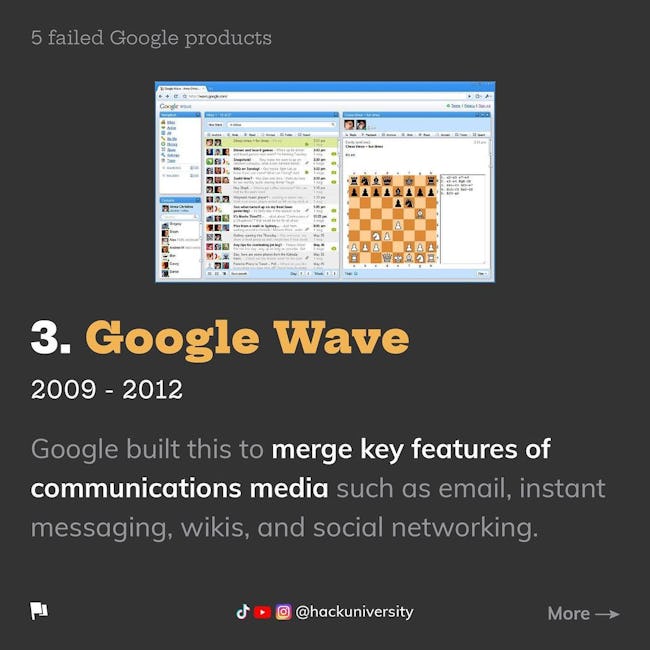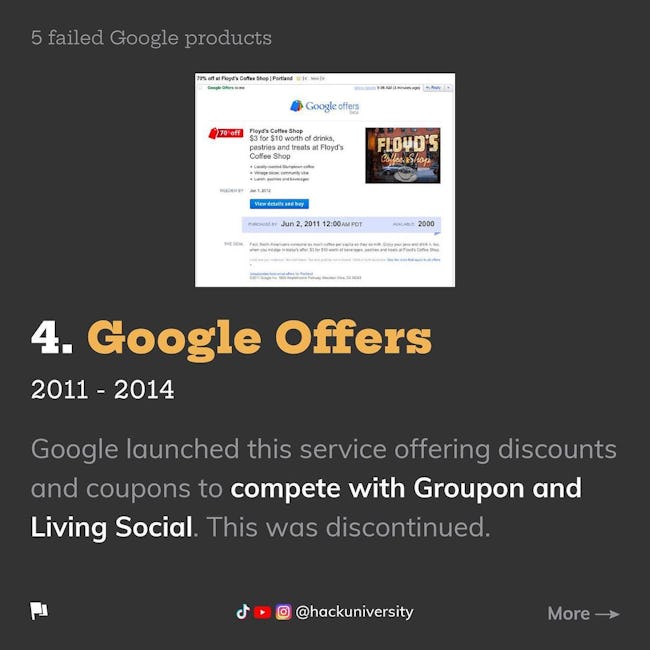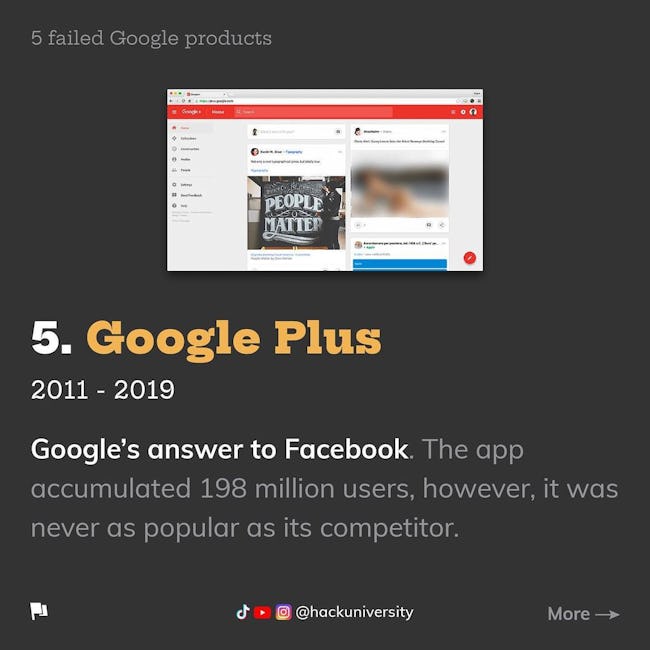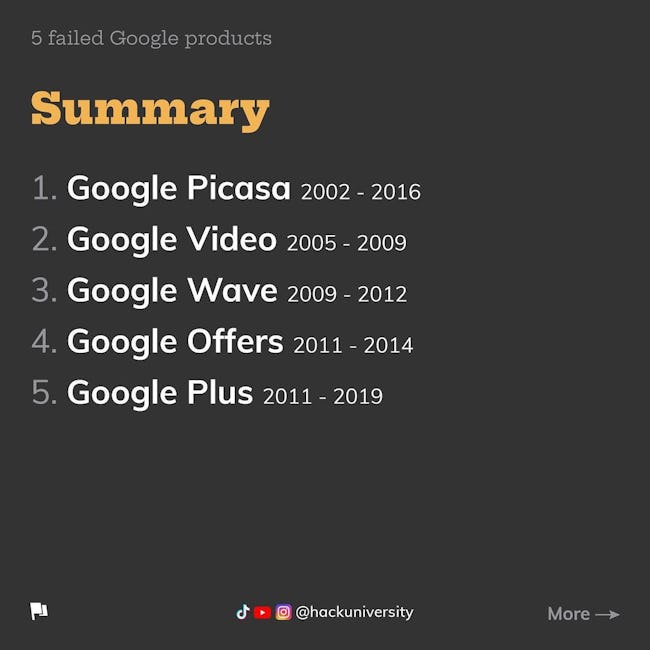 5 FAILED GOOGLE PRODUCTS
1. GOOGLE PICASA (2002-2016)
Google purchased this cross platform image organizer and image viewer app in 2004. This eventually turned into Google Photos.
2. GOOGLE VIDEO (2005-2009)
Google built this video hosting service to compete with YouTube back in 2005. They would later buy YouTube for $1.65 billion.
3. GOOGLE WAVE (2009-2012)
Google built this to merge key features of communicating media such as email, instant, messaging, wikis, and social networking.
4. GOGGLE OFFERS (2011-2014)
Google launched this service offering discounts and coupons to compete with Groupon and Living Social. This was discontinued.
5. GOOGLE PLUS (2011-2019)
Google's answer to Facebook. The app accumulated 198 million users, however, it was never as popular as its competitor.
More booklets by Hack University
More IT & Software booklets
Your recently viewed booklets
See all booklets