Booklet
5 Different Categories Of Fonts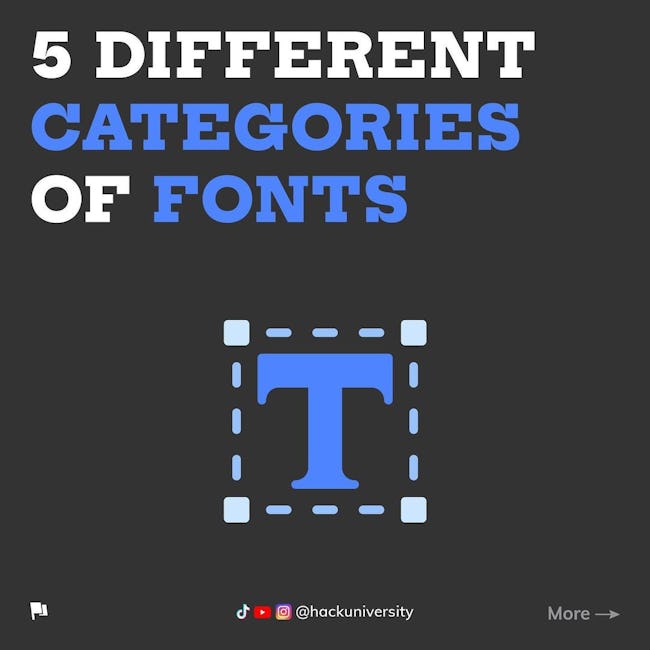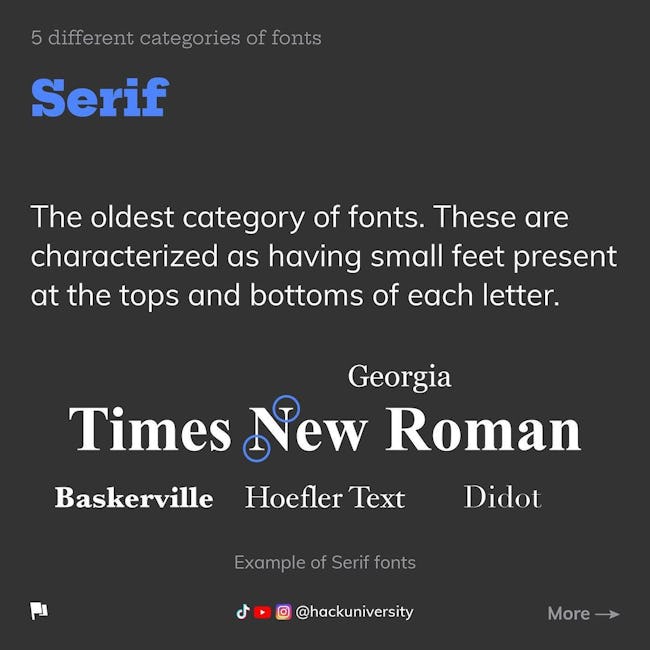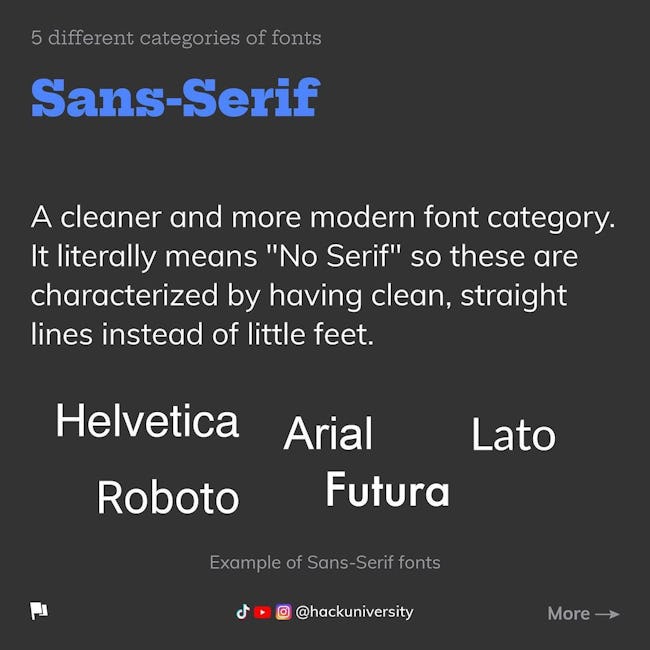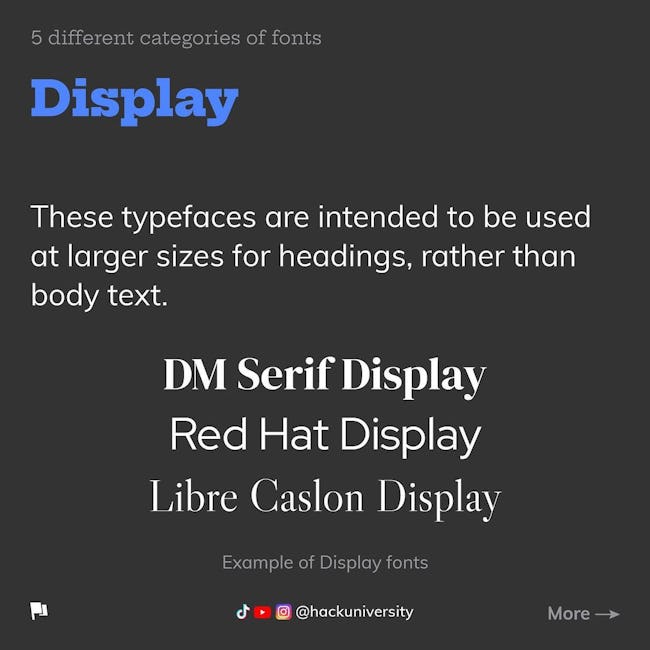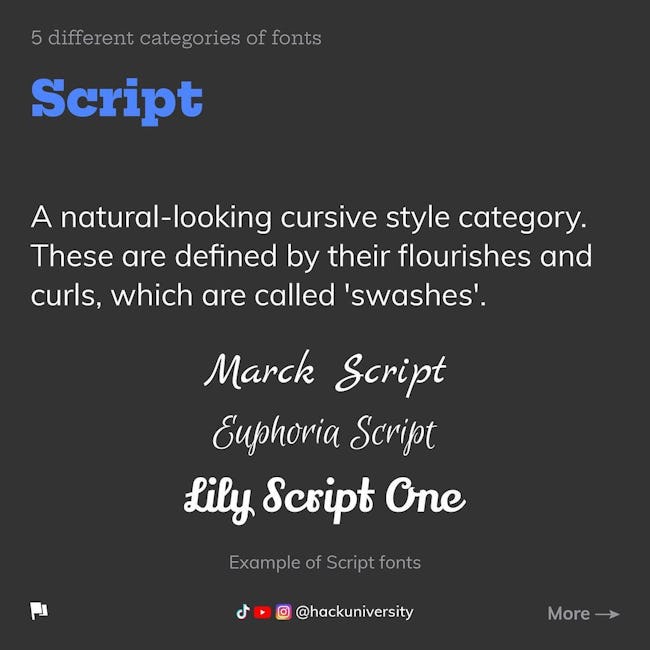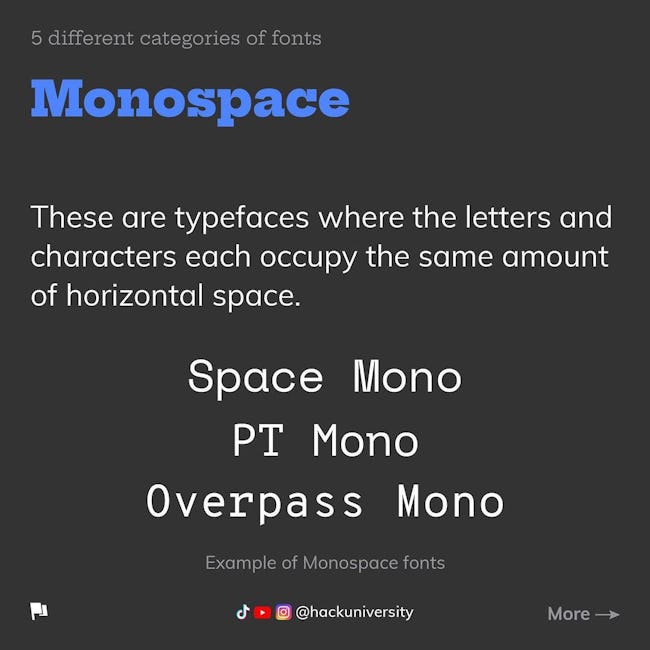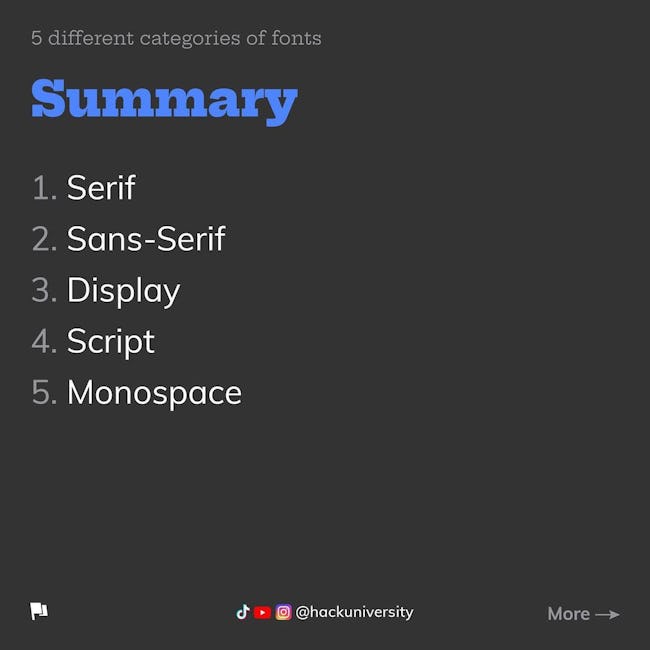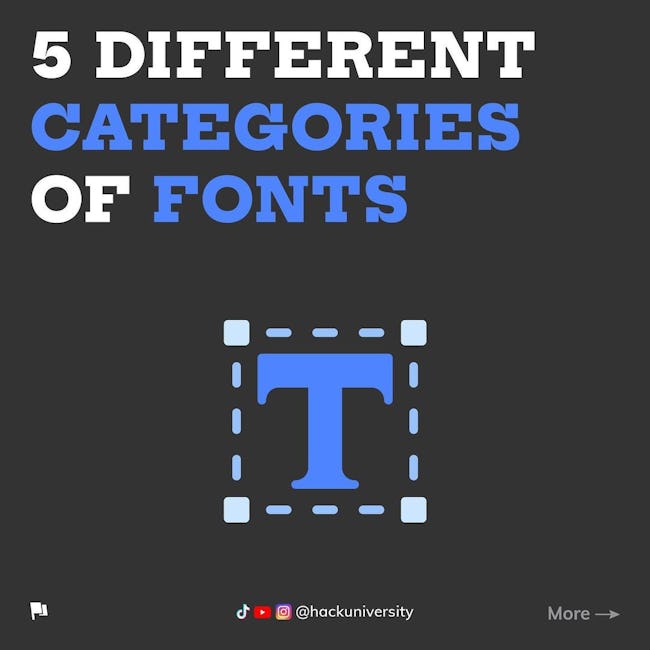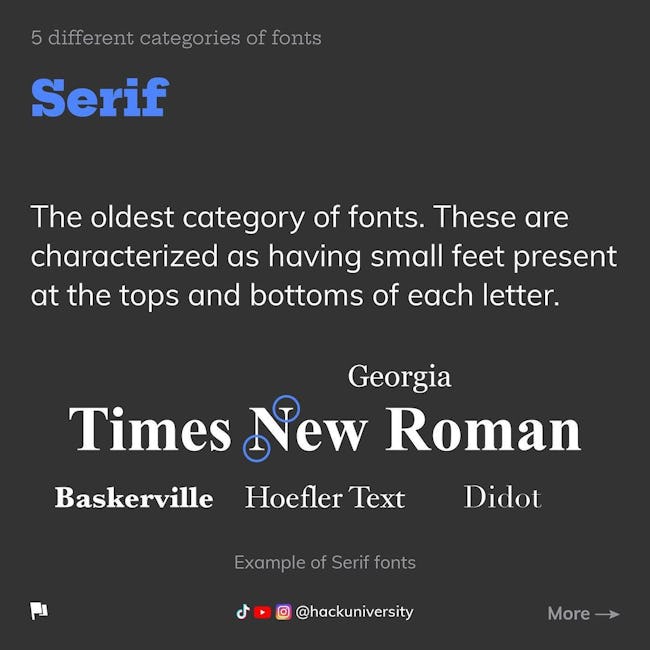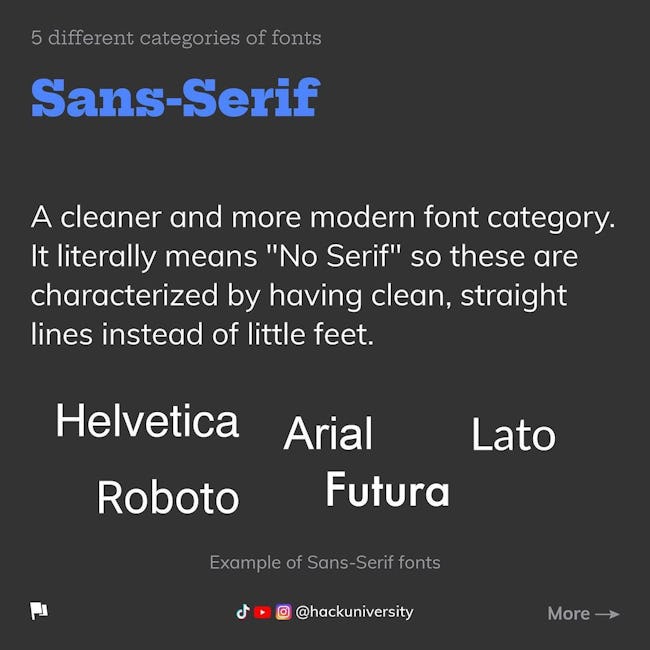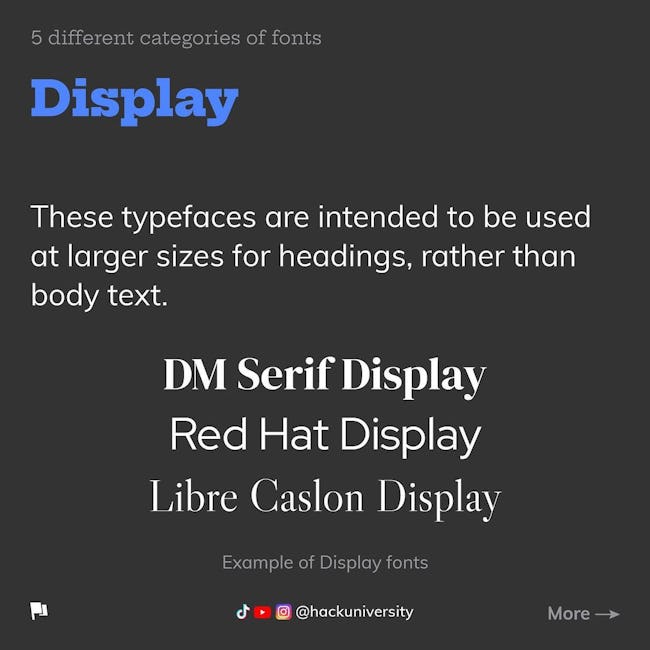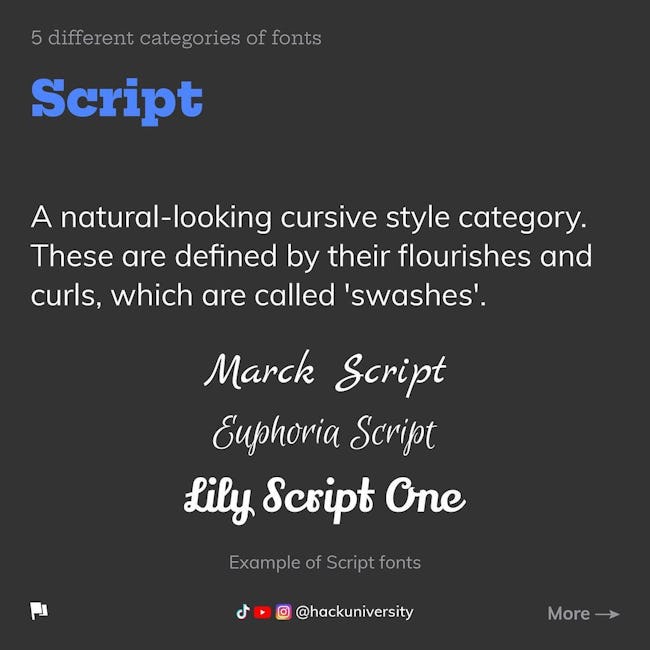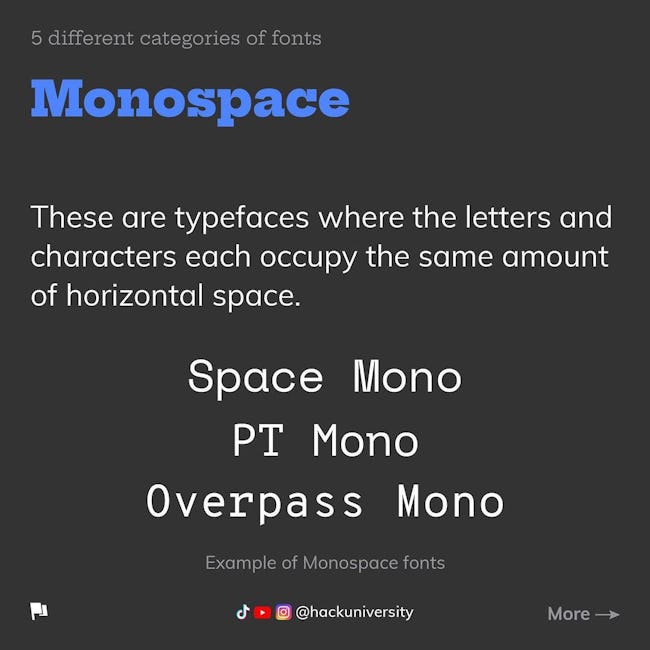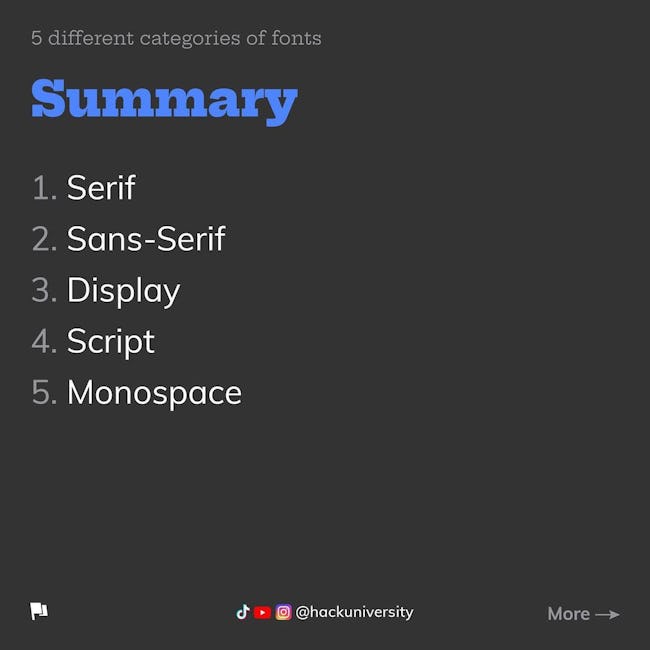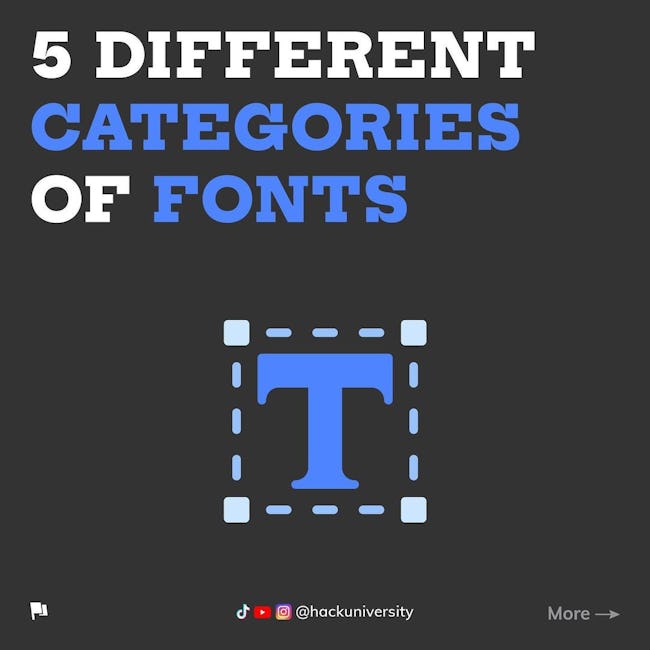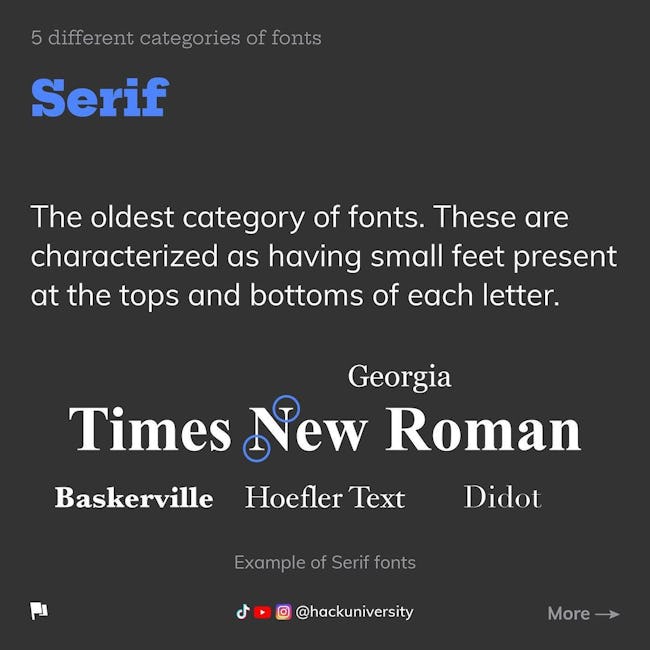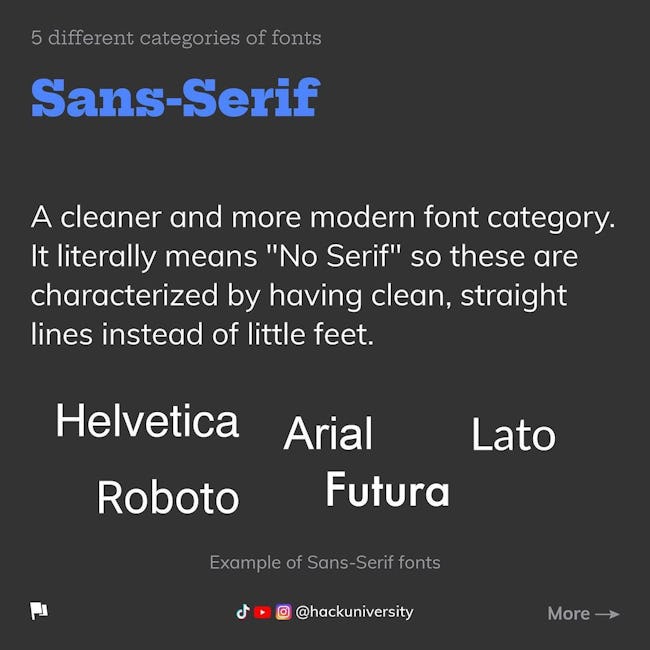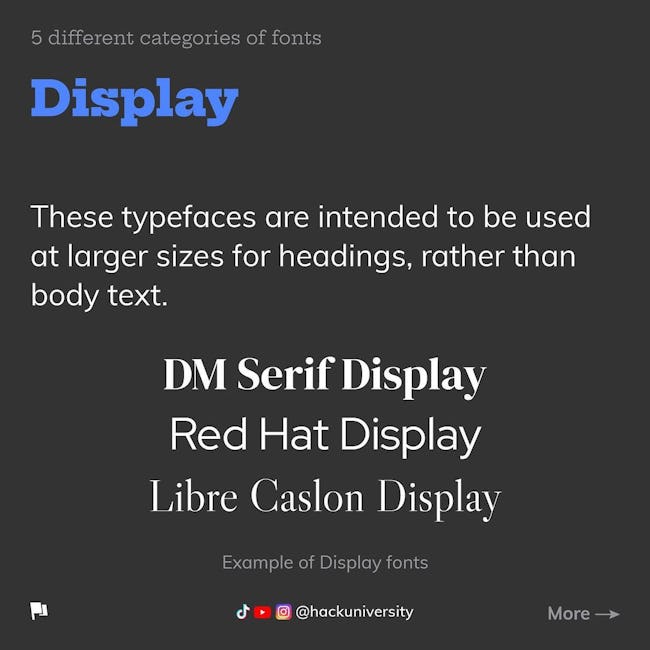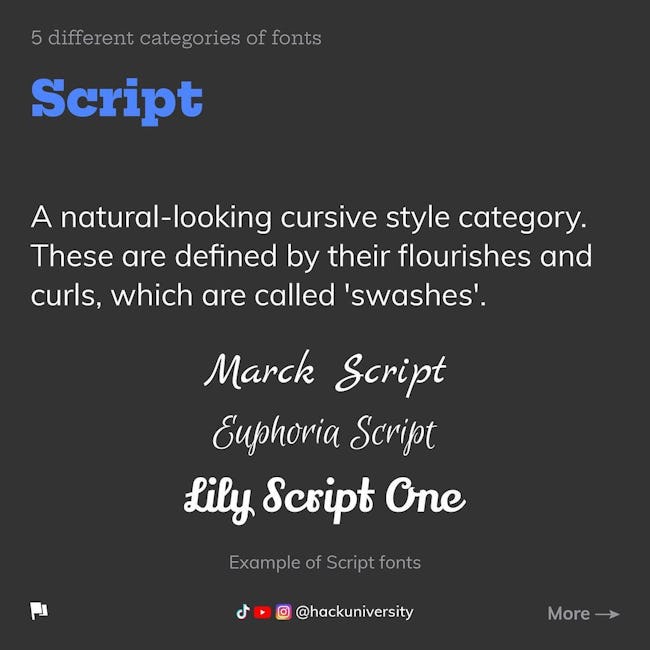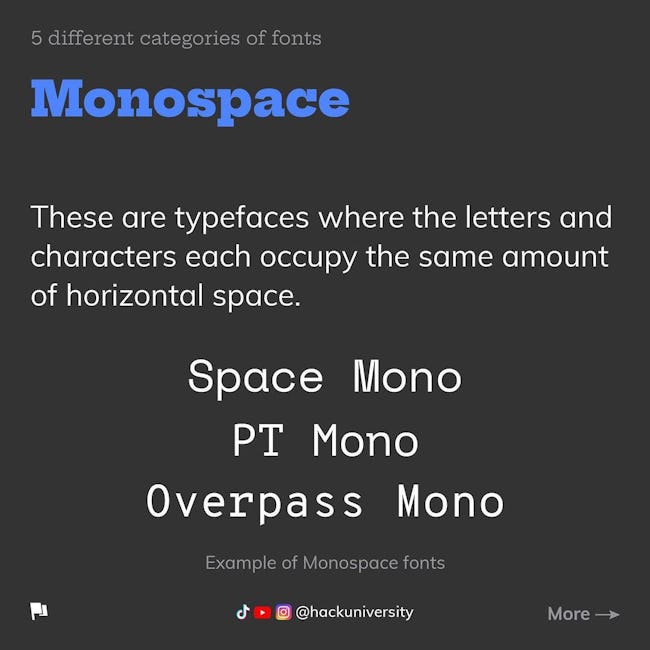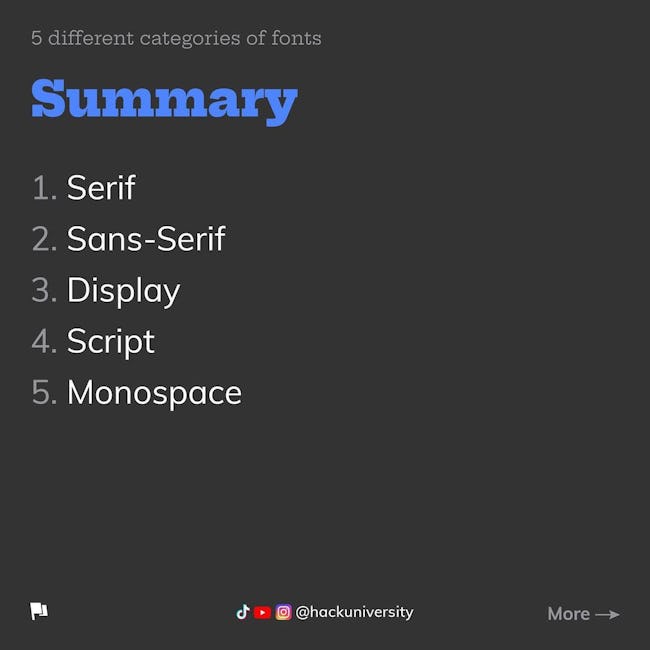 5 DIFFERENT CATEGORIES OF FONTS
Serif
The oldest category of fonts. These are characterized as having small feet present at the tops and bottoms of each letter.
Sans-Serif
A cleaner and more modern font category. It literally means "No serif" so these are characterized by having clean, straight lines instead of little feet.
Display
These typefaces are intended to be used at larger sizes for headings, rather than body text.
Script
A natural-looking cursive style category. These are defined by their flourishes and curls, which are called 'swashes'.
Monospace
These are typefaces where the letters and characters each occupy the same amount of horizontal space.
Summary
1. Serif
2. Sans-Serif
3. Display
4. Script
5. Monospace
More booklets by Hack University
More IT & Software booklets
Your recently viewed booklets
See all booklets