Booklet
5 Design Trends For 2020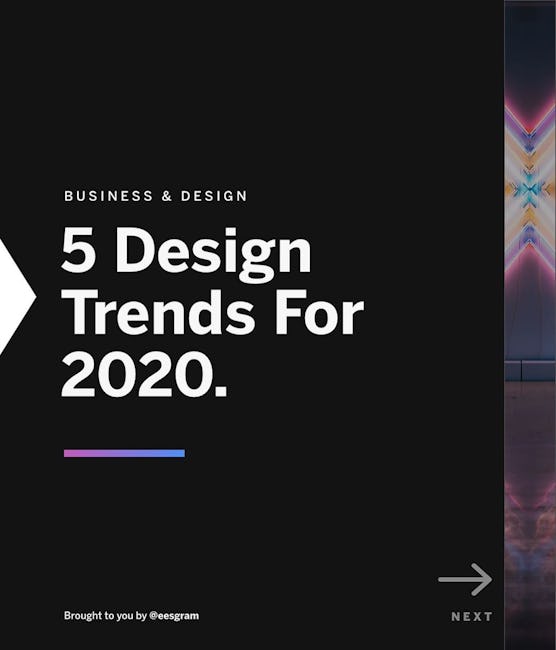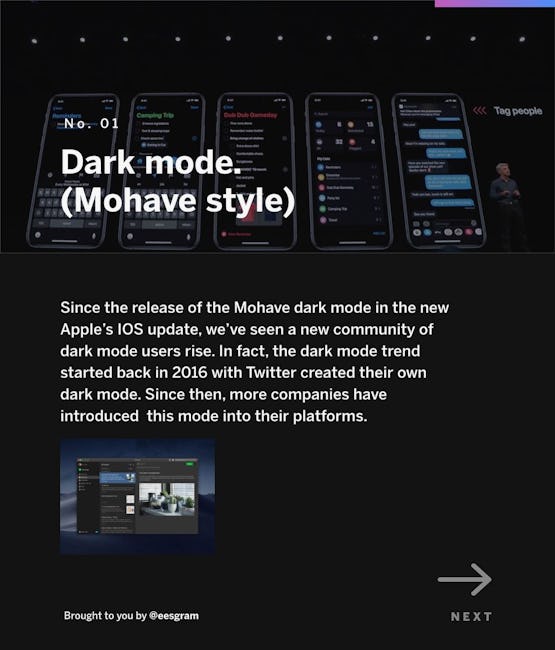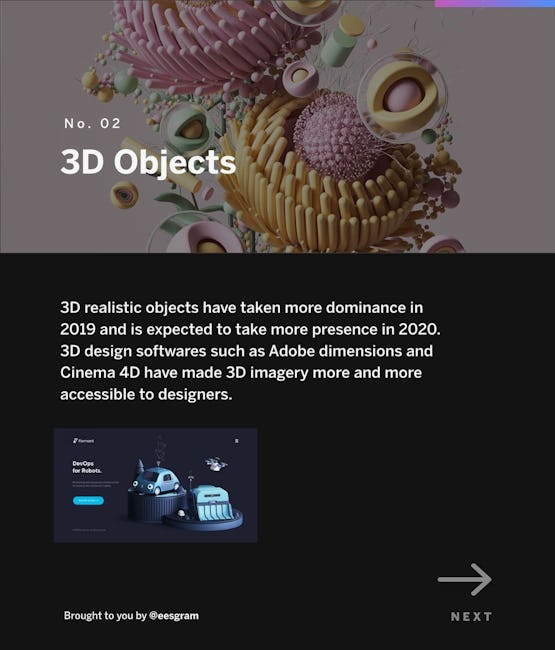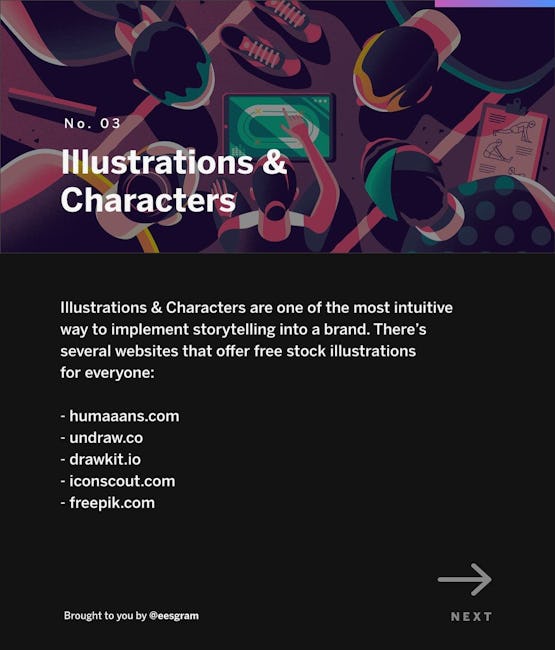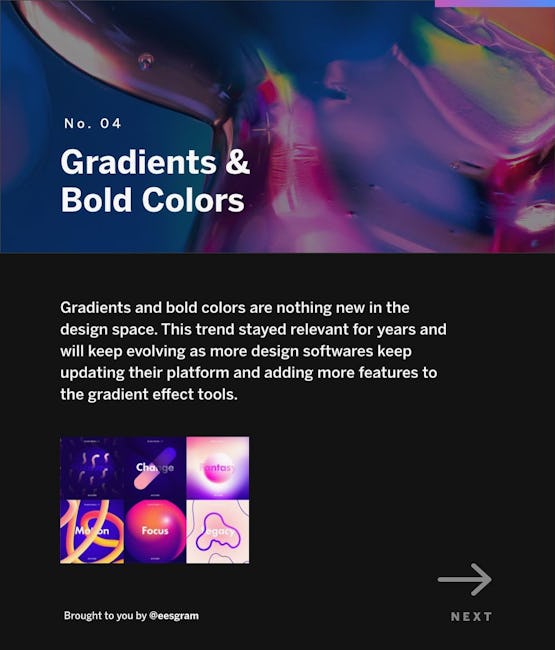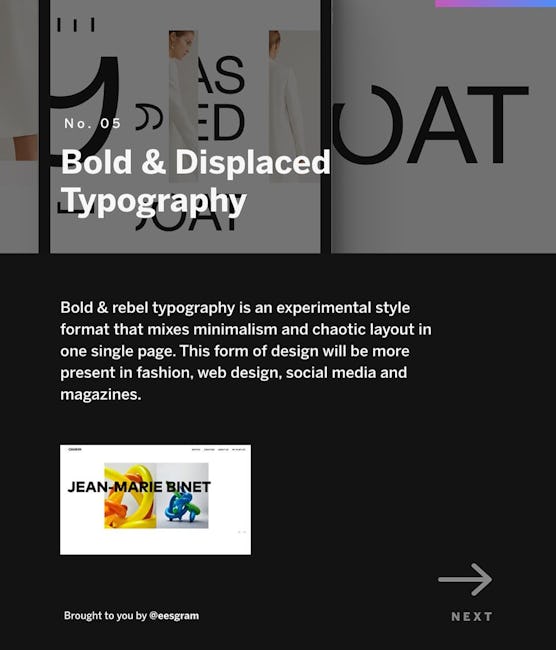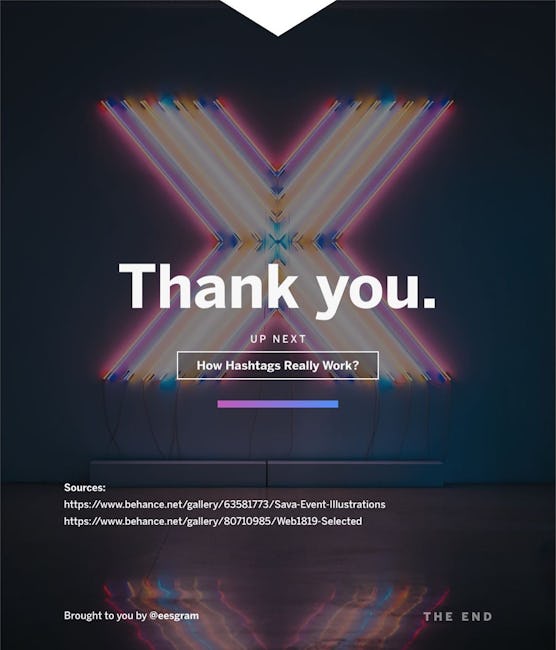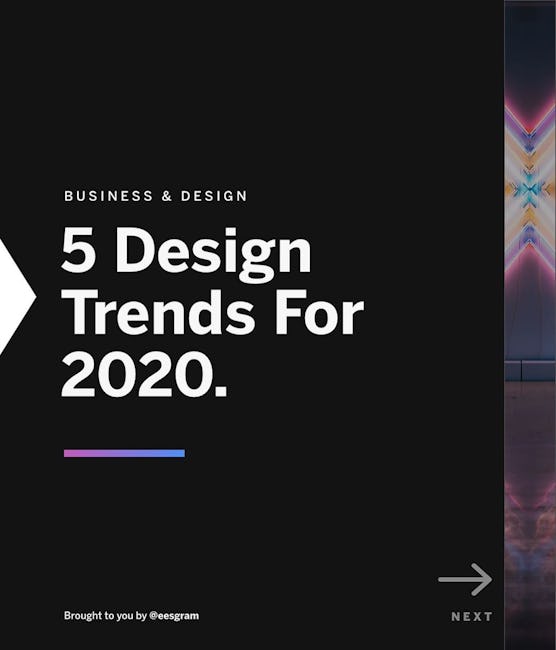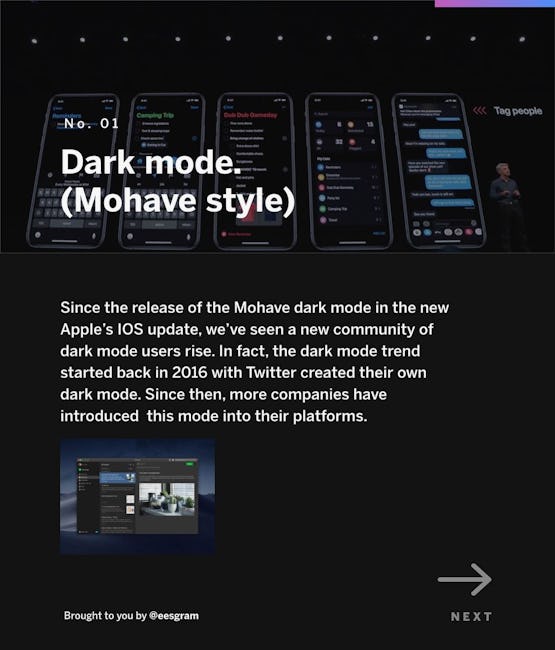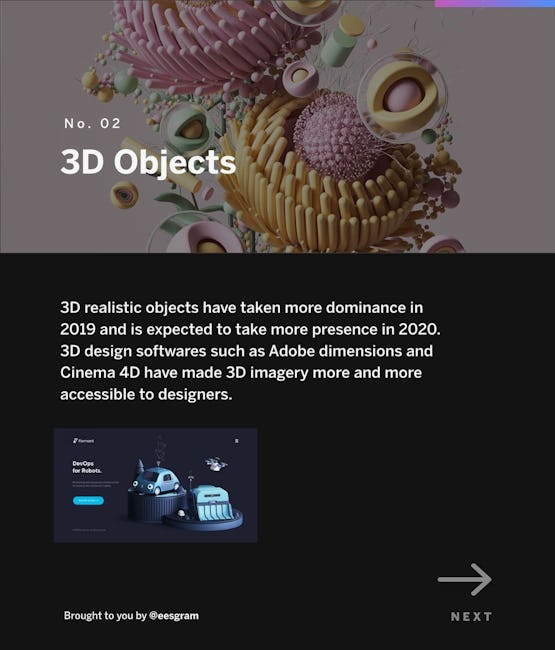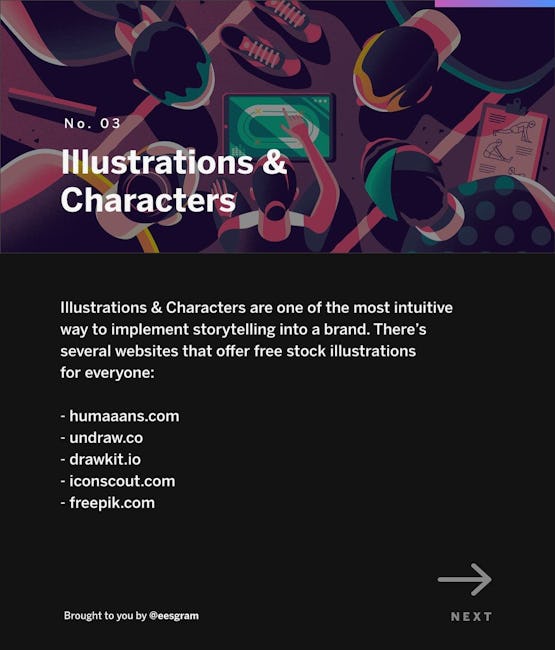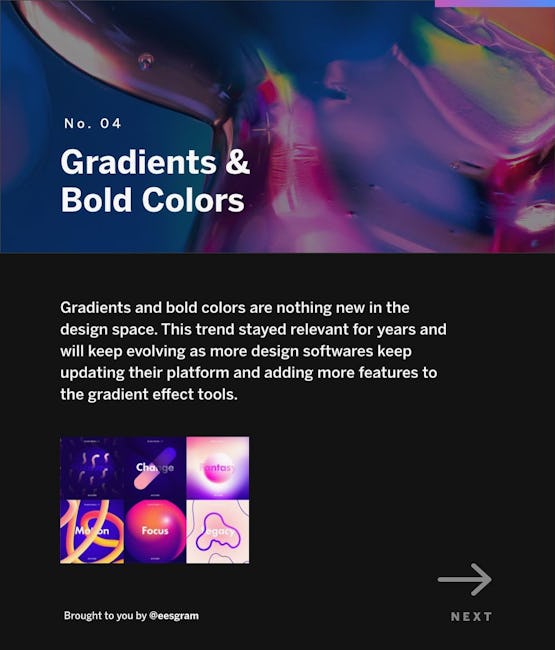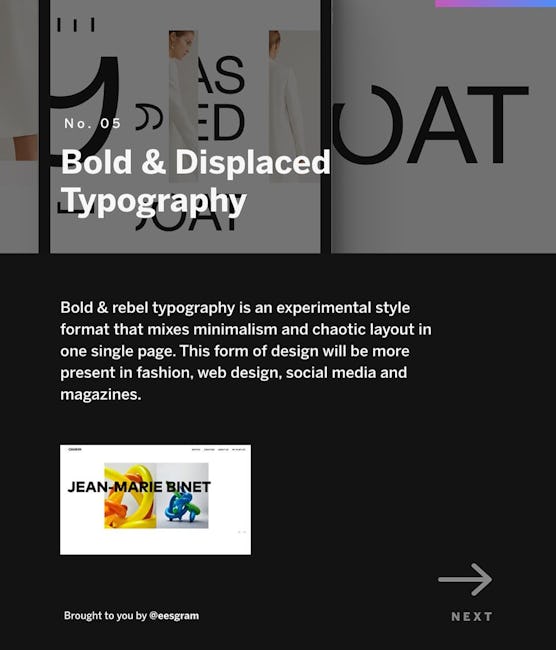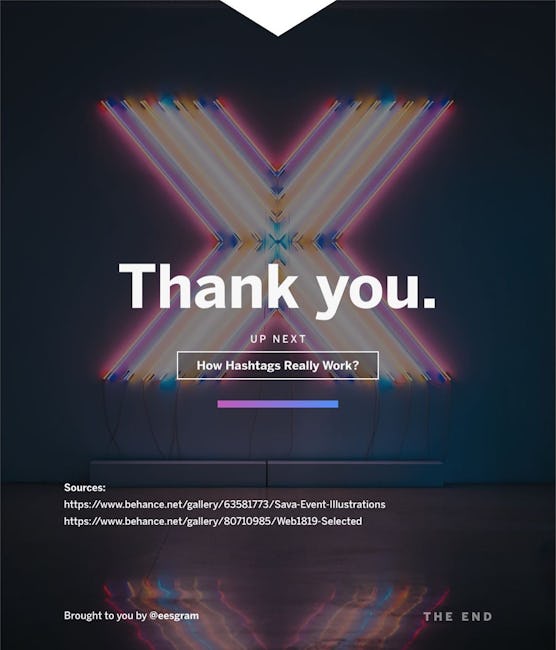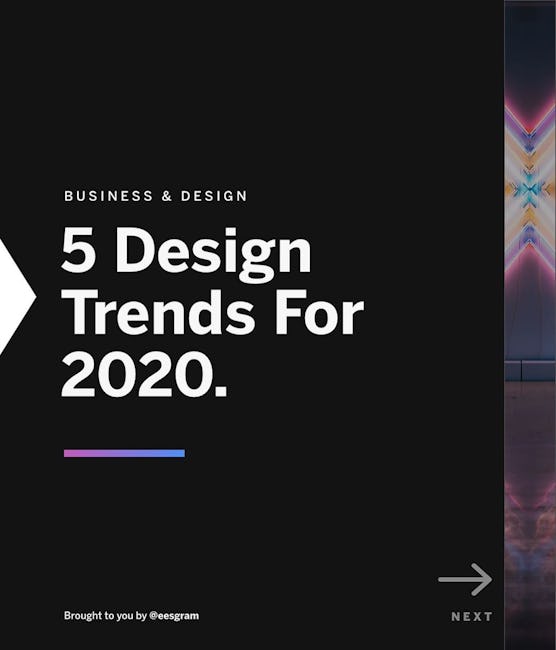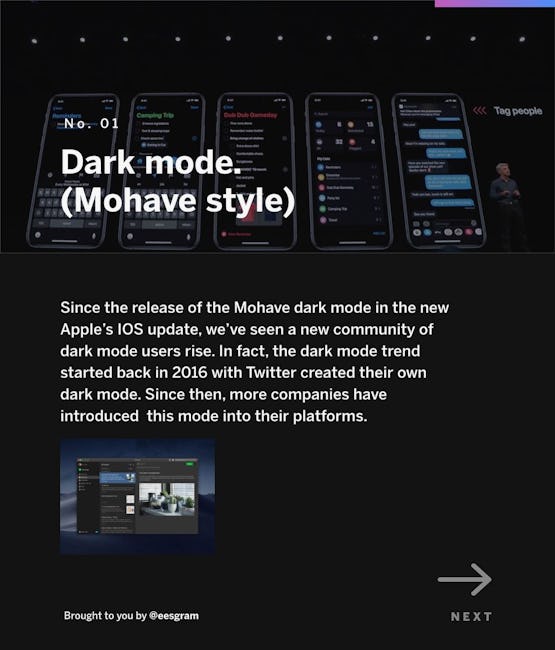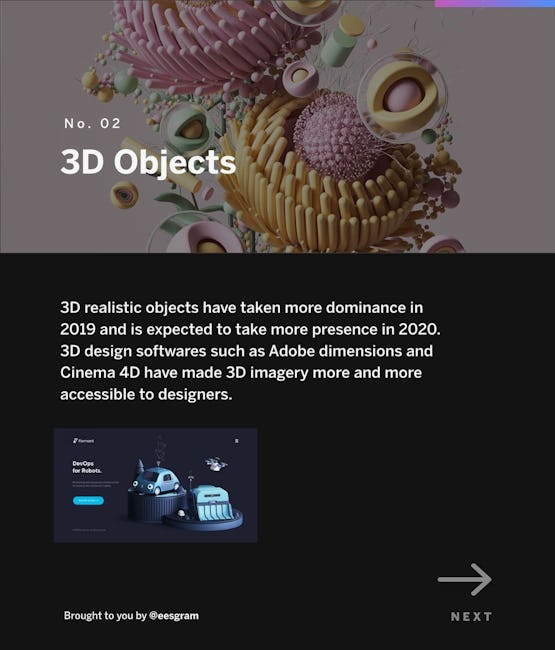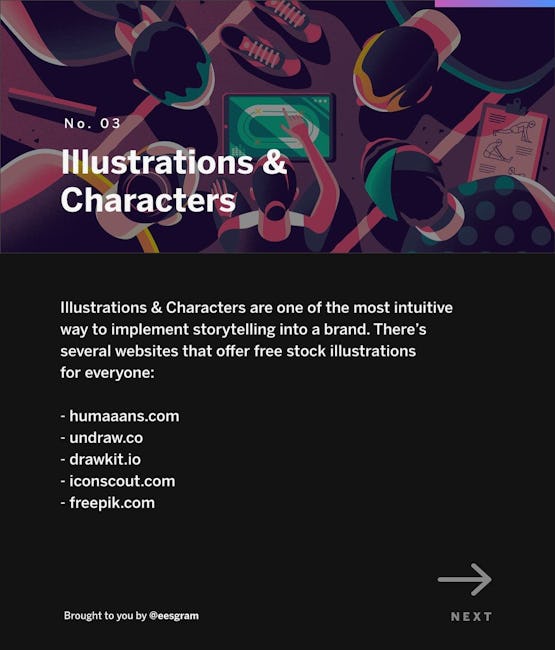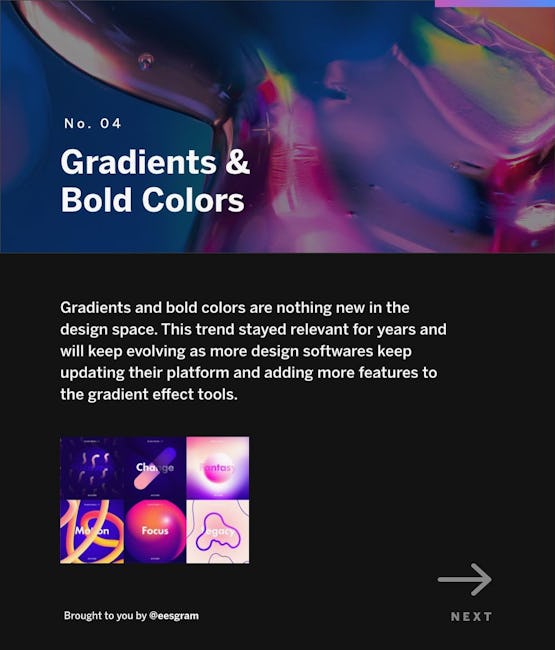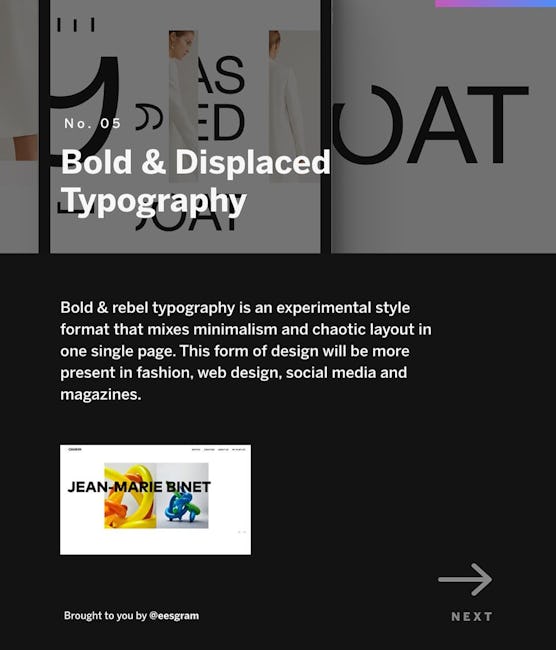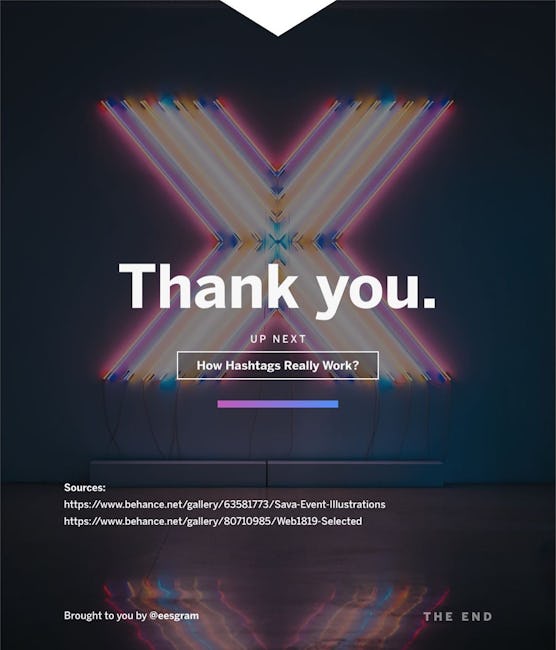 5 Design Trends For 2020.
No. 01
Dark mode.
(Mohave style)
Since the release of the Mohave dark mode in the new Apple's IOS update. we've seen a new community Of dark mode users rise. In fact, the dark mode trend started back in 2016 with Twitter created their own dark mode. Since then. more companies have introduced this mode into their platforms.
No. 02
3D Objects
3D realistic objects have taken more dominance in 2019 and is expected to take more presence in 2020. 3D design softwares such as Adobe dimensions and Cinema 4D have made 3D imagery more and more accessible to designers.
No. 03
lllustrations & Characters
Illustrations & Characters are one of the most intuitive way to implement storytelling into a brand. There's several websites that offer free stock illustrations for everyone:
- humaaans.com
- undraw.co
- drawkit.io
- iconscout.com
- freepik.com
No. 04
Gradients & Bold Colors
Gradients and bold colors are nothing new in the design space. This trend stayed relevant for years and will keep evolving as more design softwares keep updating their platform and adding more features to the gradient effect tools.
No. 05
Bold & Displaced Typography
Bold & rebel typography is an experimental style format that mixes minimalism and chaotic layout in one single page. This form of design will be more present in fashion, web design. social media and magazines.
More booklets by Elias Serrano
More Design booklets
Your recently viewed booklets
See all booklets