Booklet
5 Best Programming Languages for Game Dev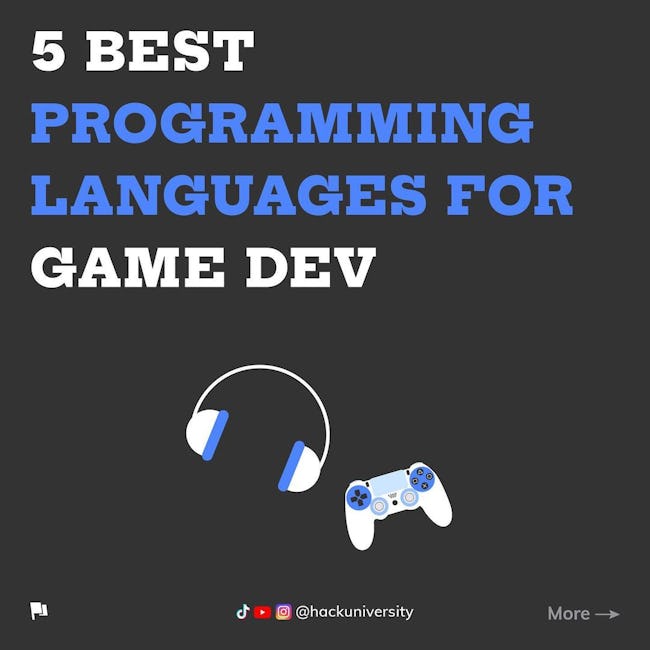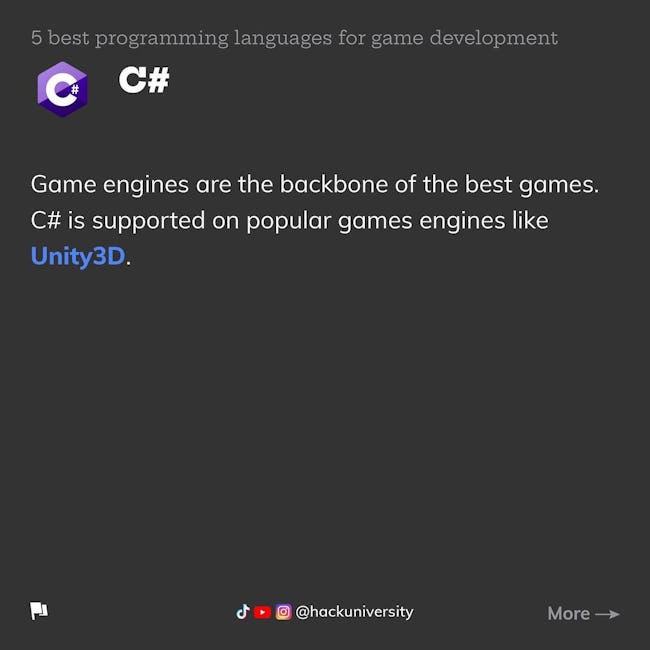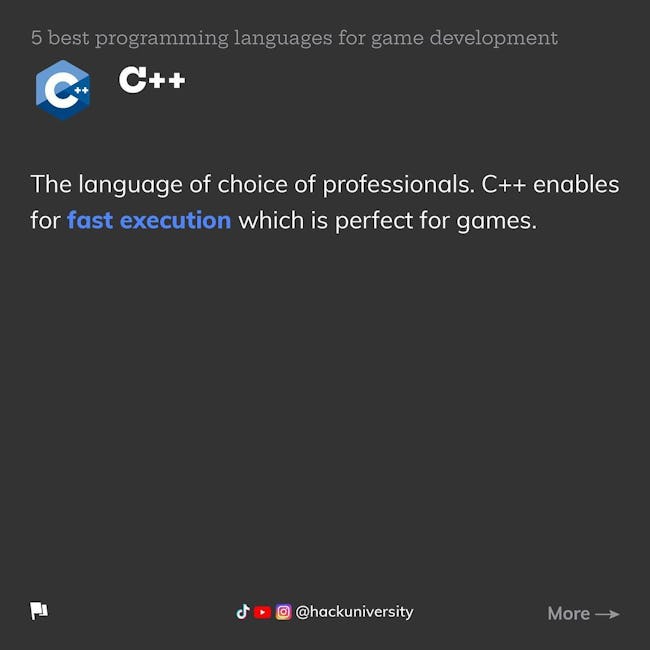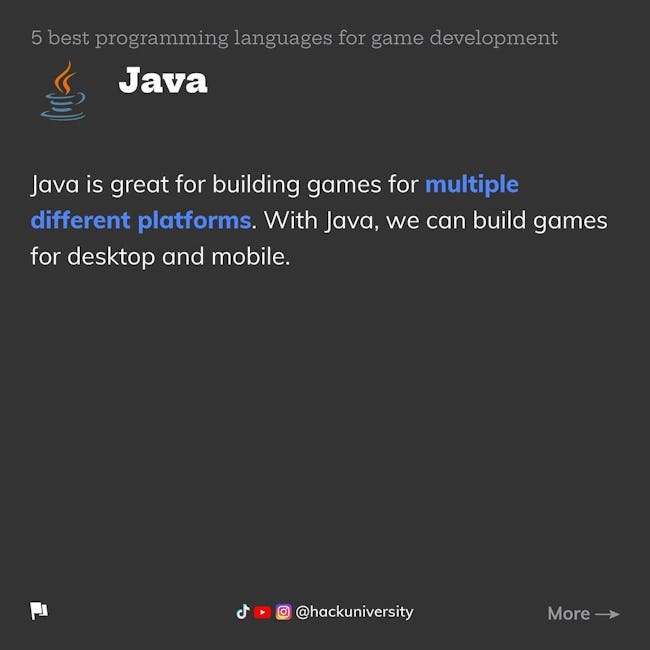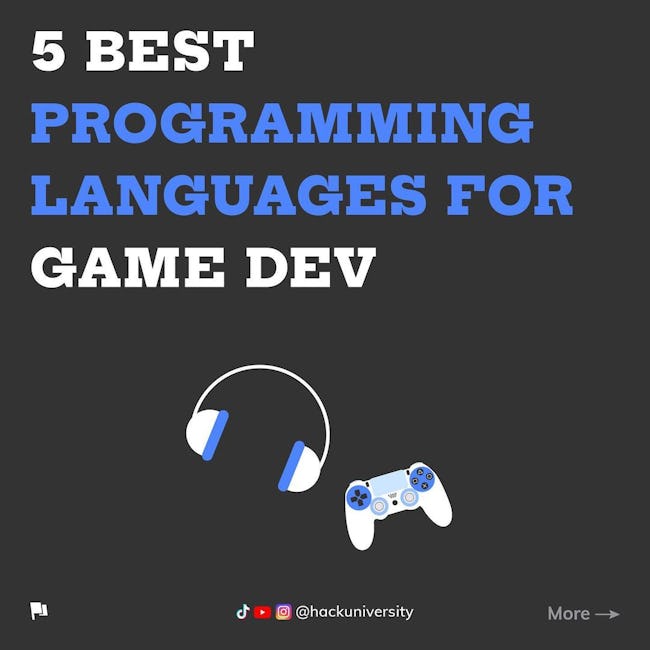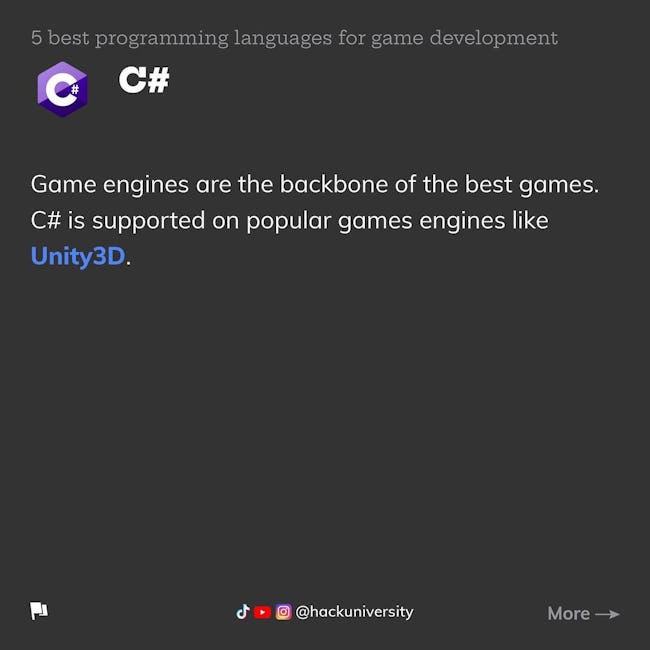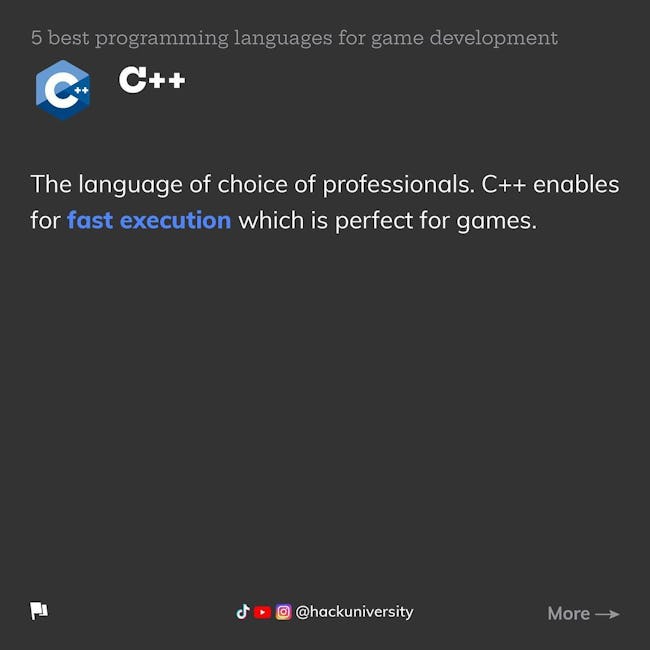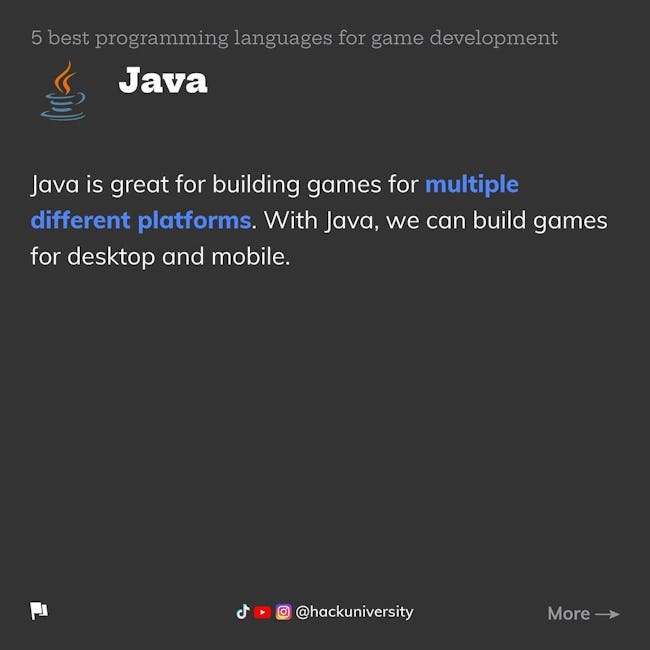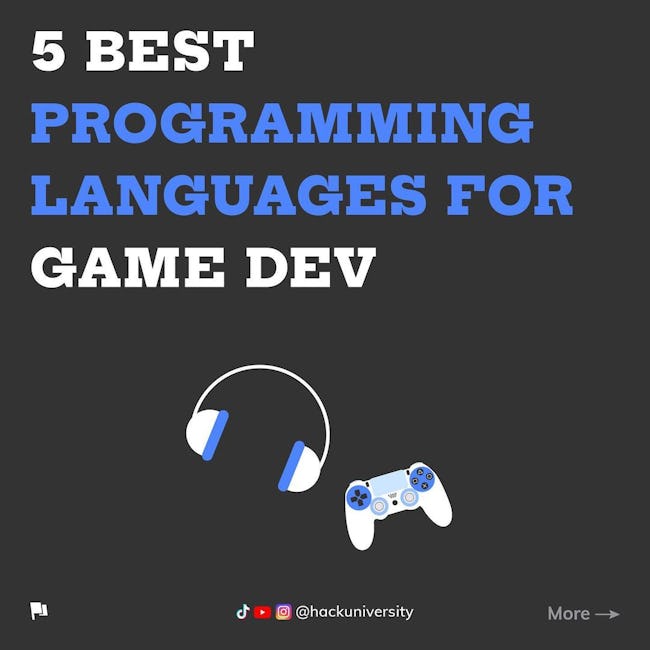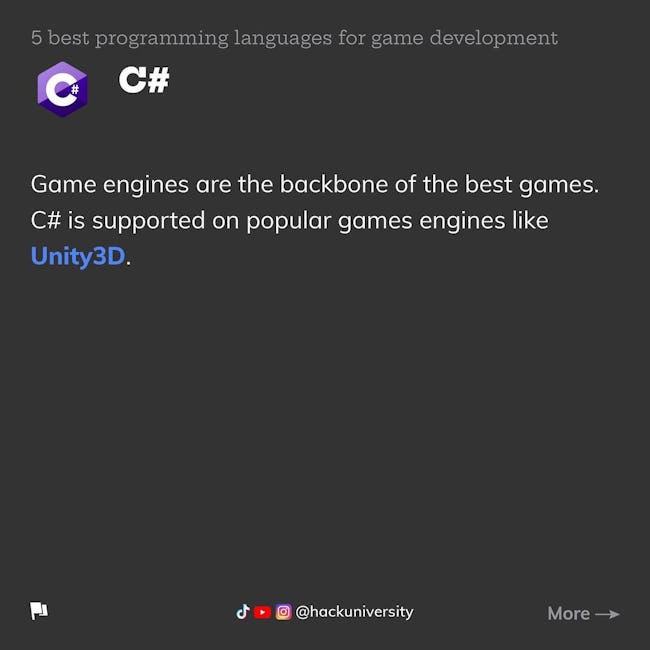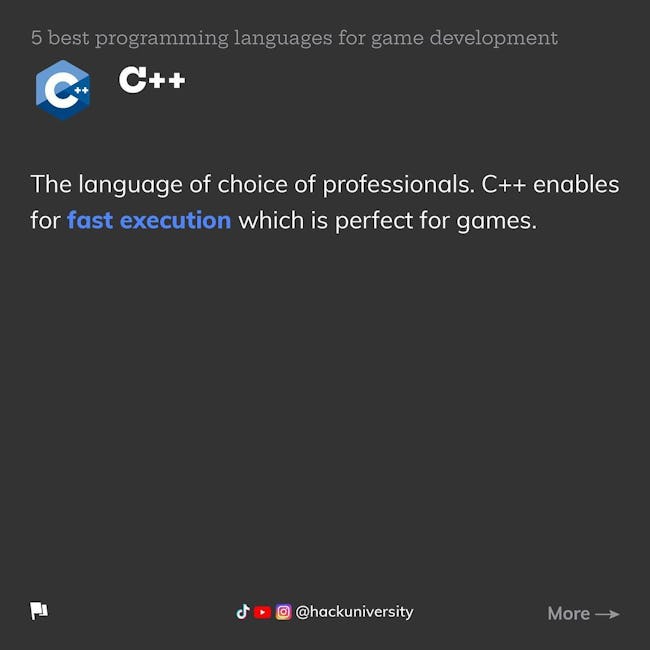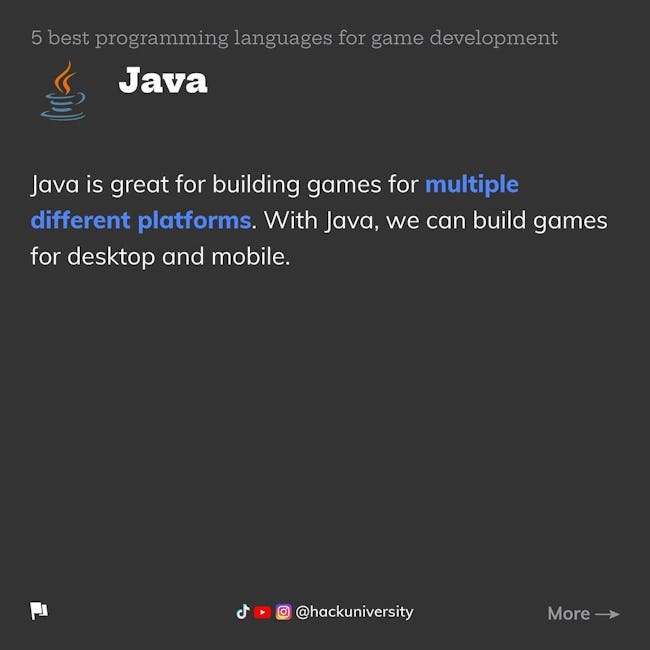 5 BEST PROGRAMMING LANGUAGES FOR GAME DEV
1. C#
Game engines are the backbone of the best games. C# is supported on popular games engines like Unity3D.
2. C++
The language of choice of professionals. C++ enables for fast execution which perfect for games.
3. JavaScript
JavaScript tends to be easier to use that some of these other languages. There are also really great JS game engines and frameworks out there.
4. Java
Java is great for building games for multiple different platforms. With java, we can build games for desktop and mobile.
5. Python
Python is a classic with plenty of great game engines and framework as well.
More booklets by Hack University
More IT & Software booklets
Your recently viewed booklets
See all booklets