Booklet
4 Ways To Design Better Link Buttons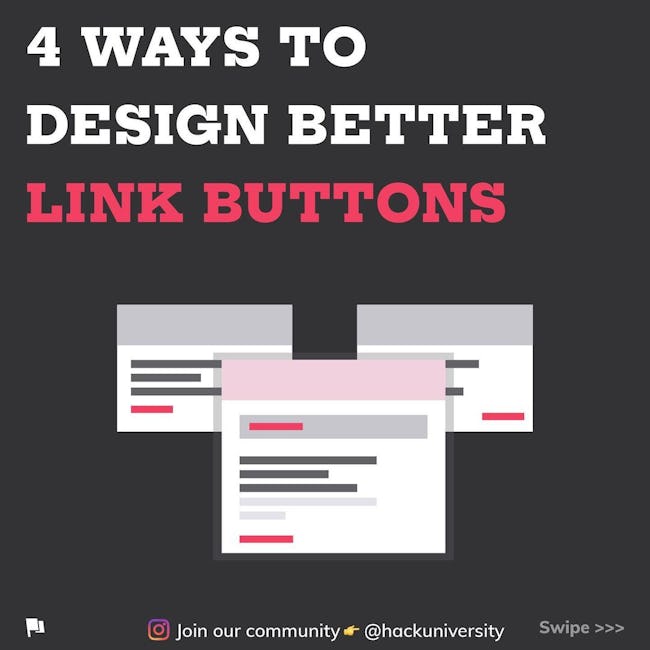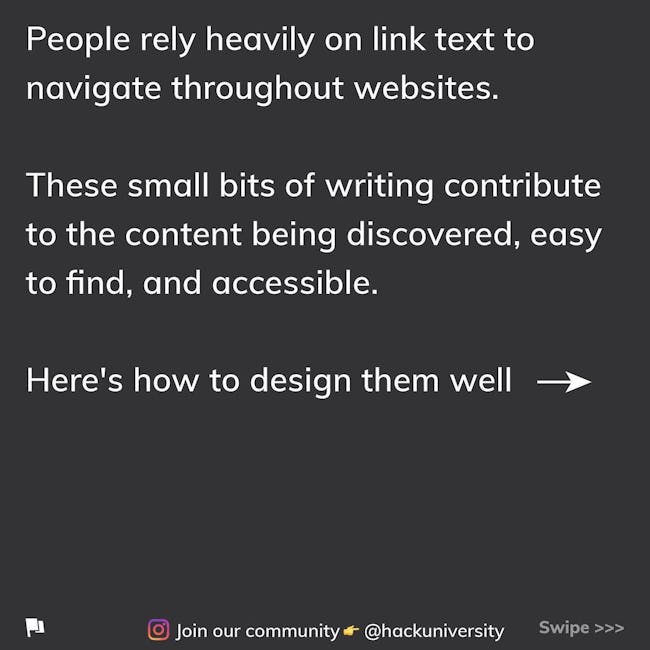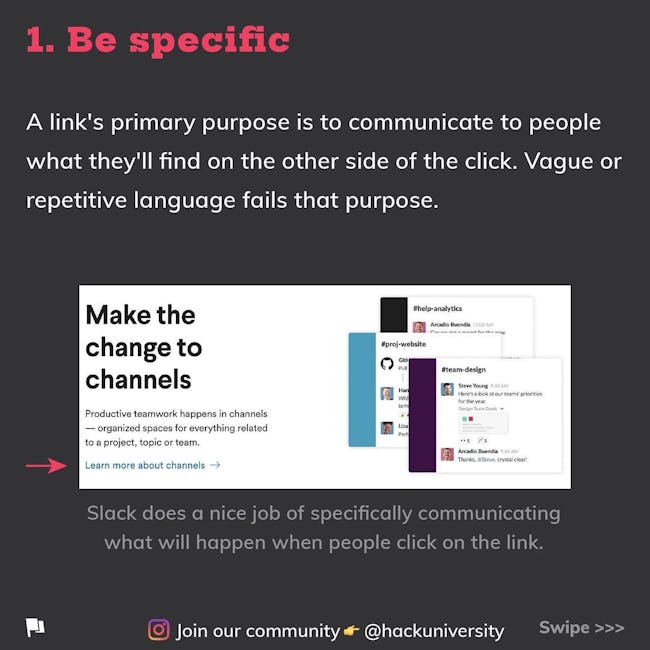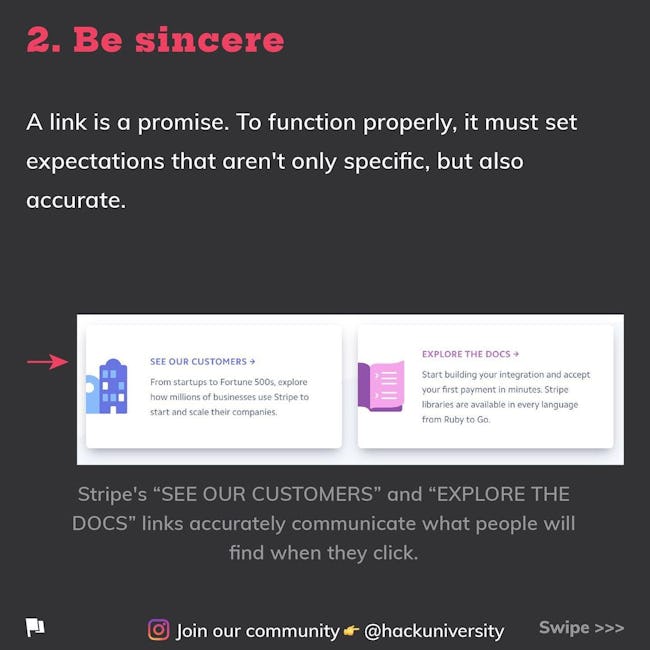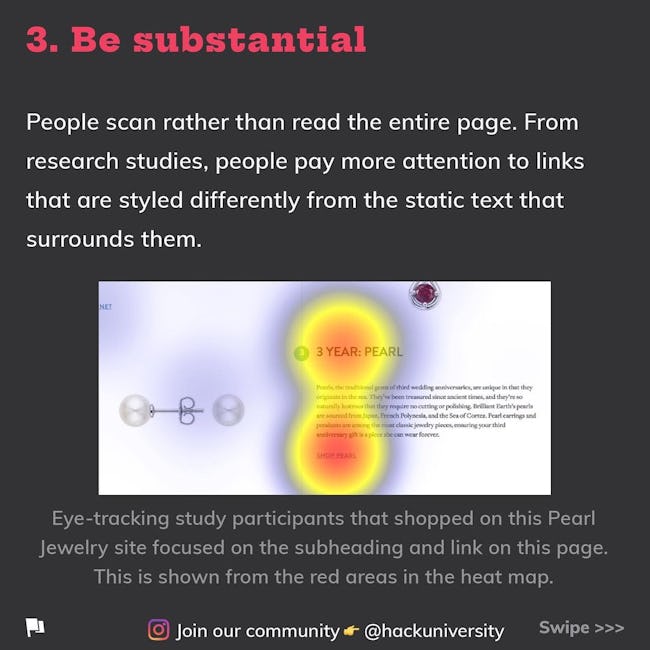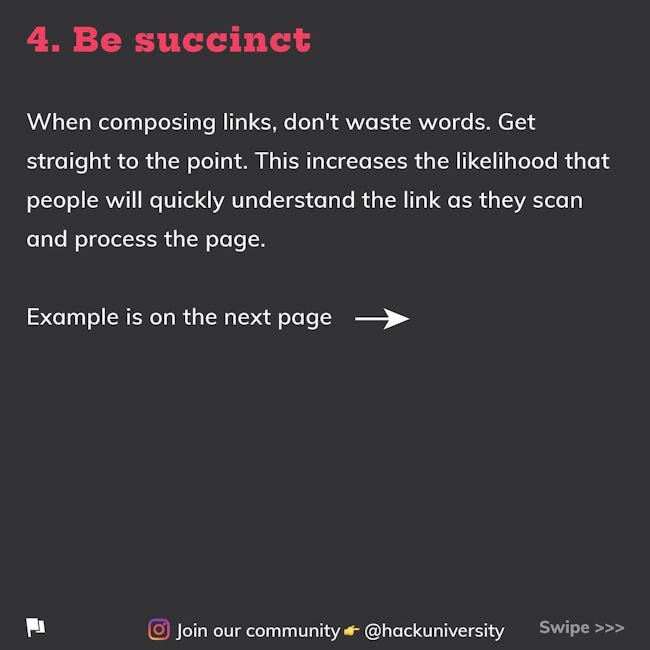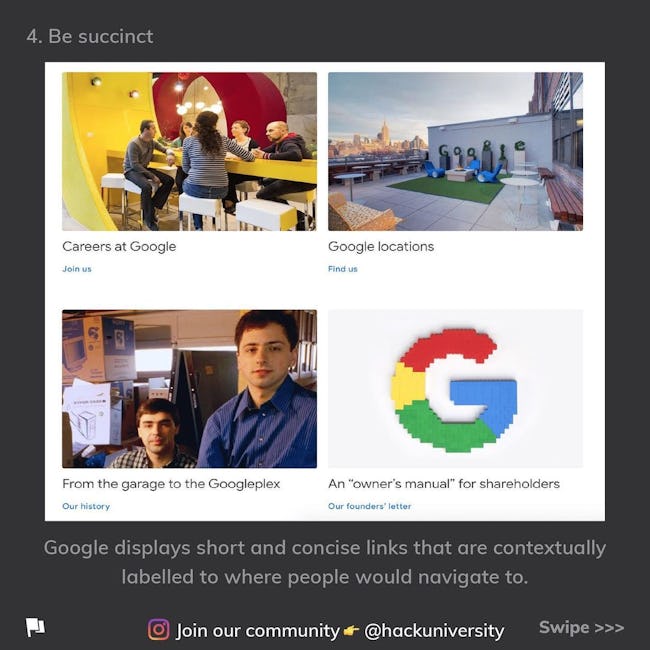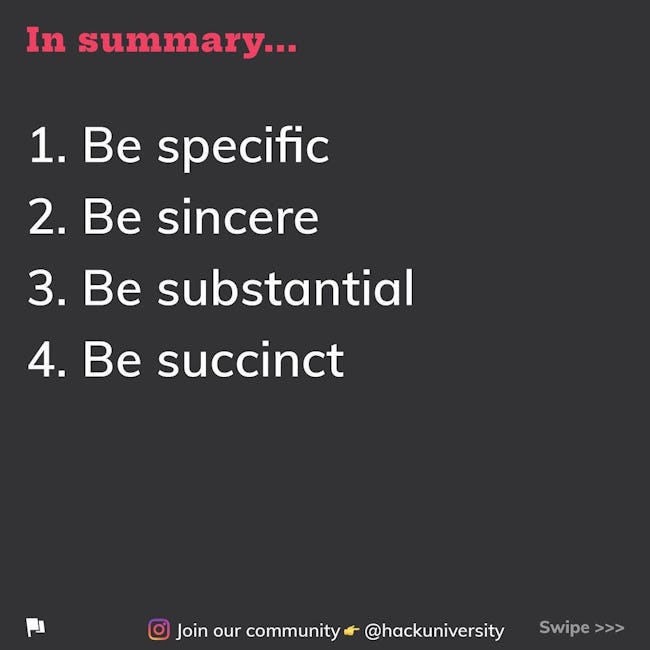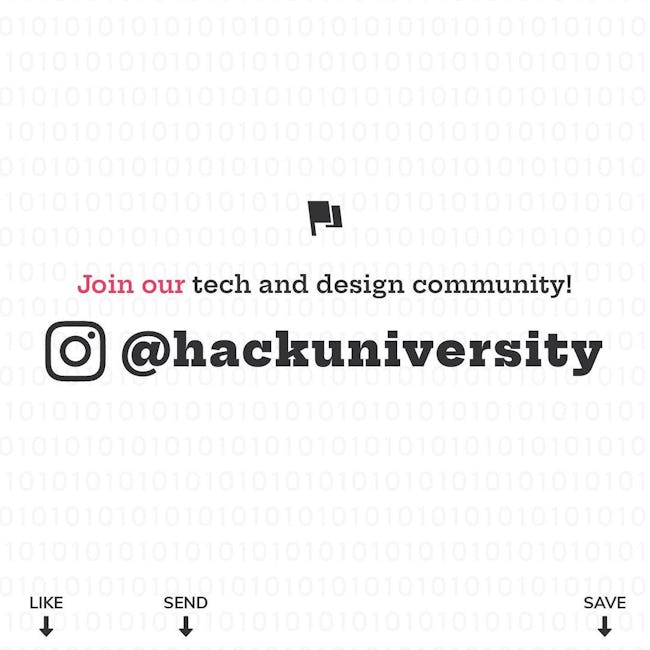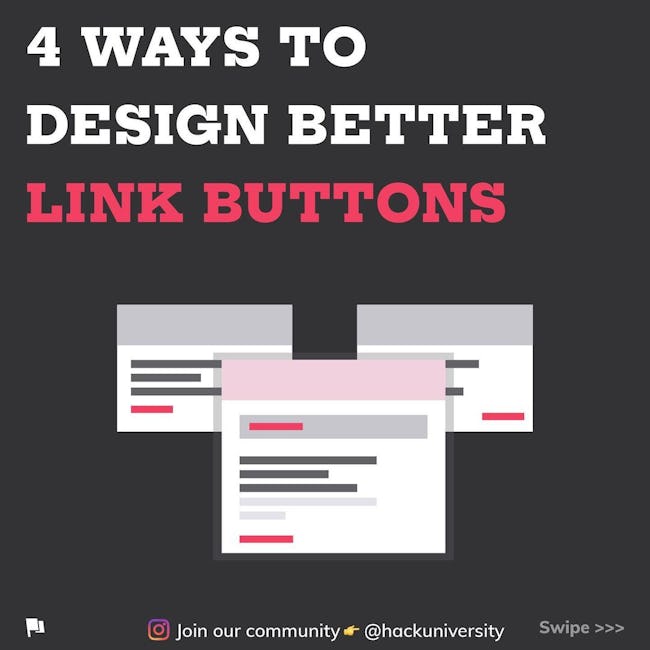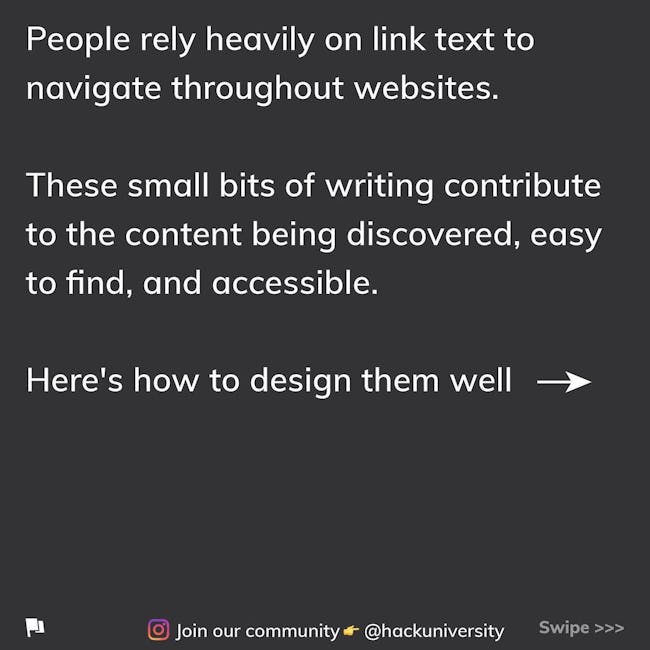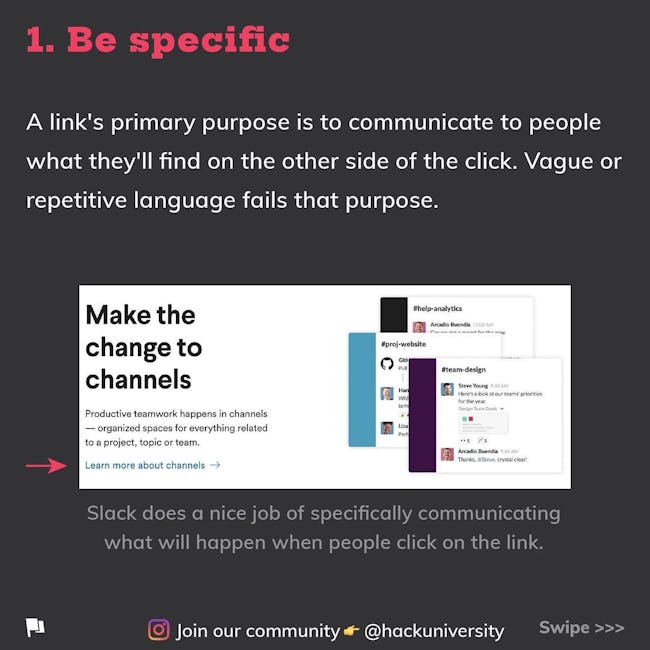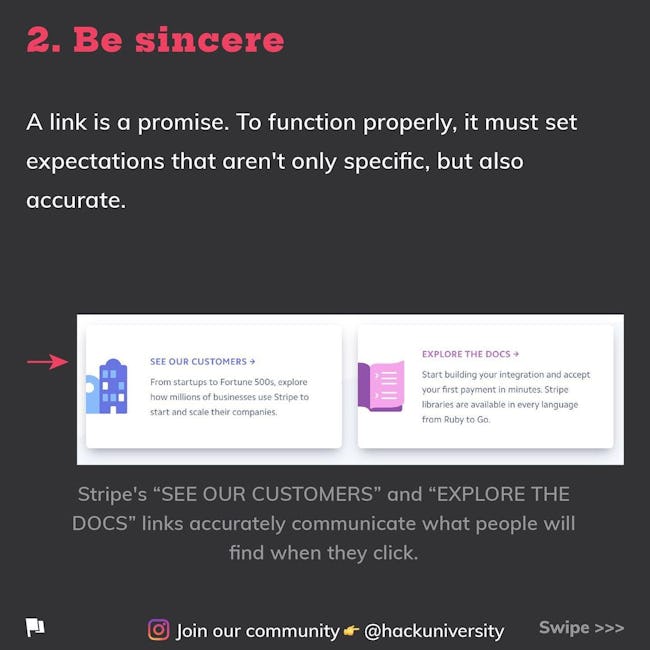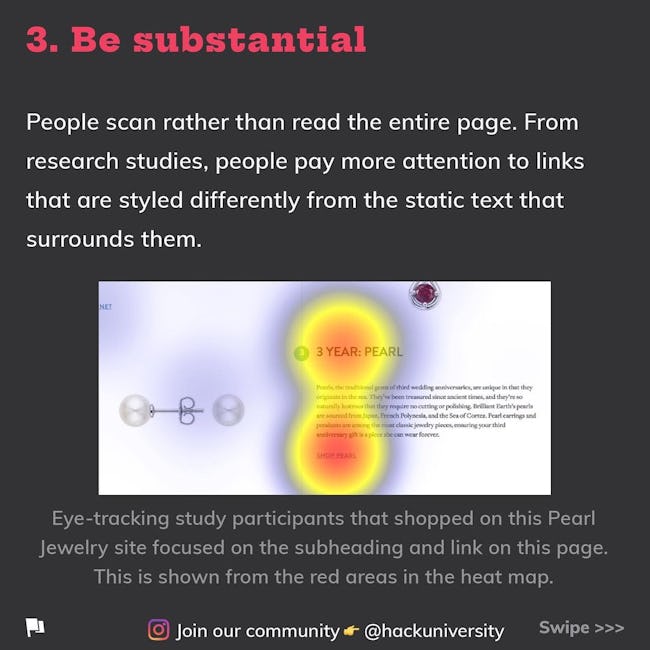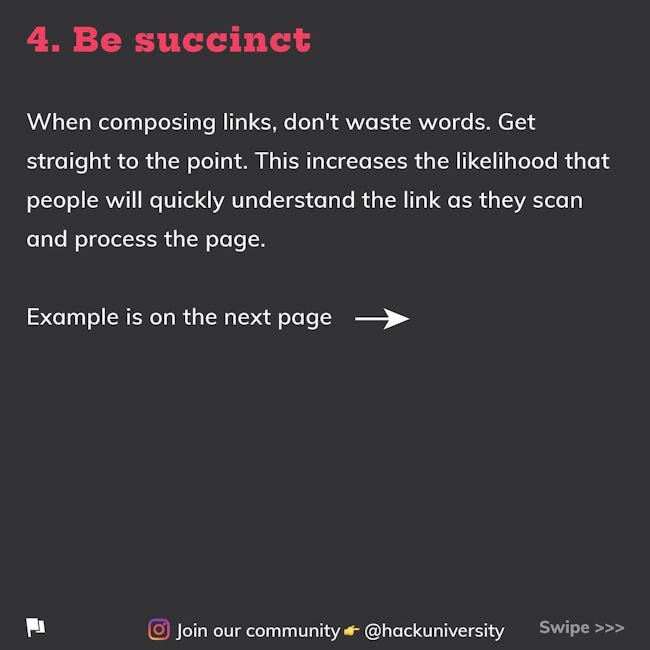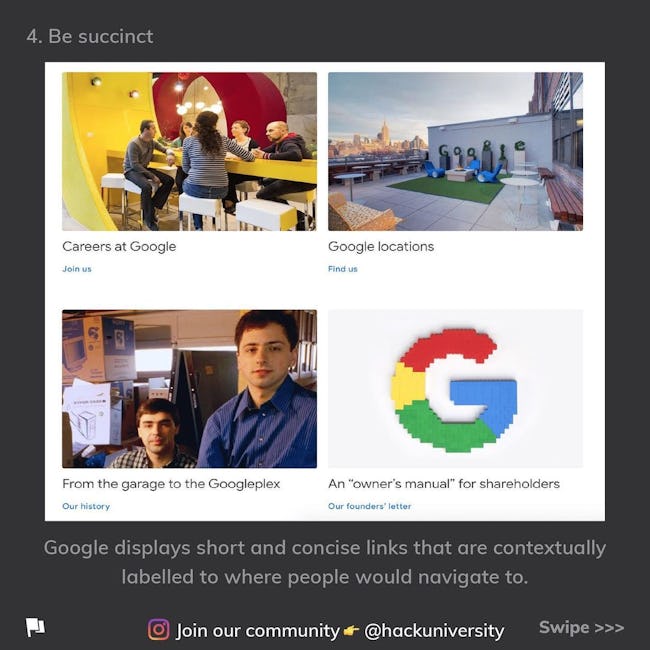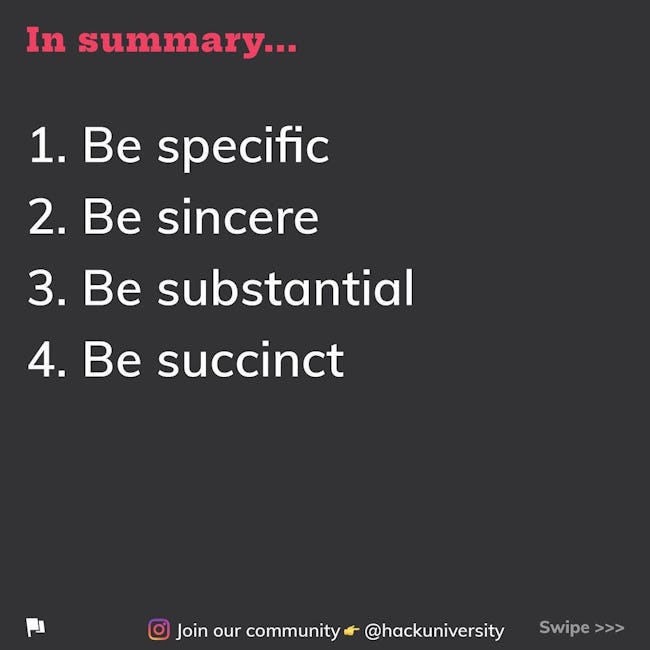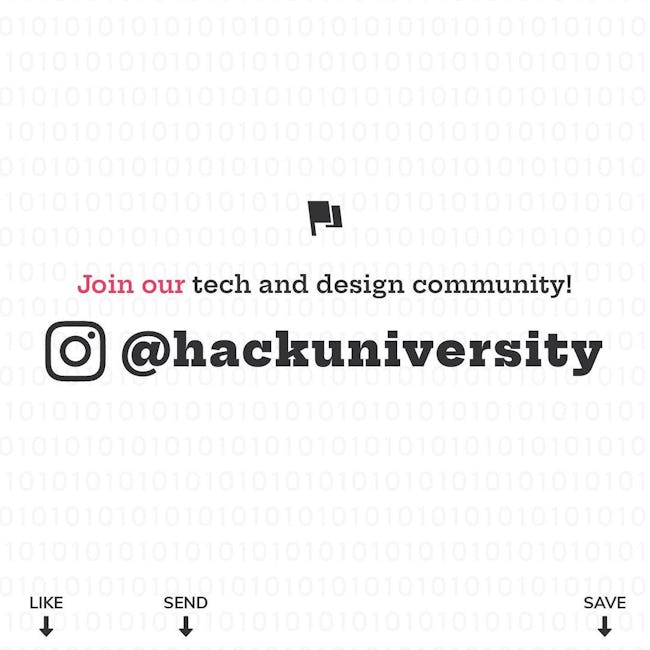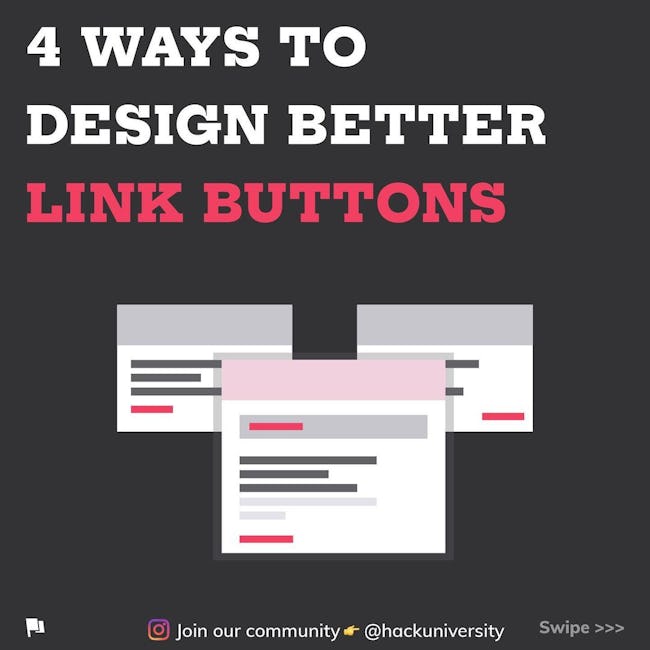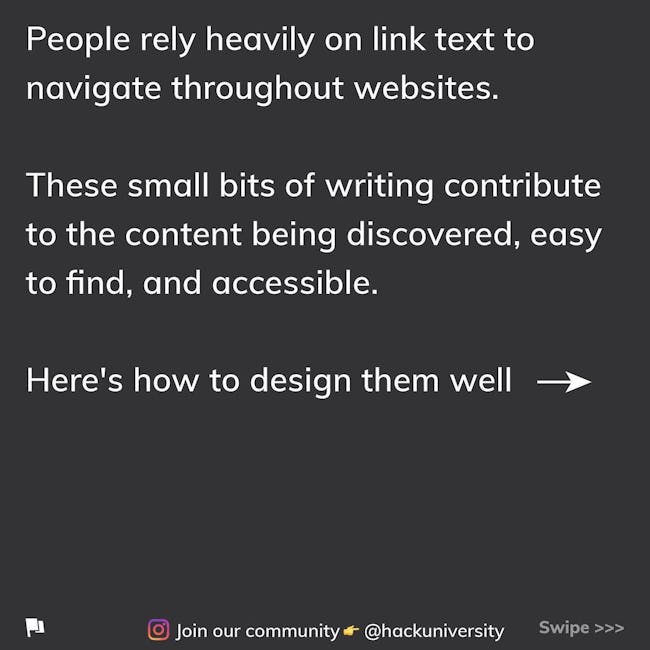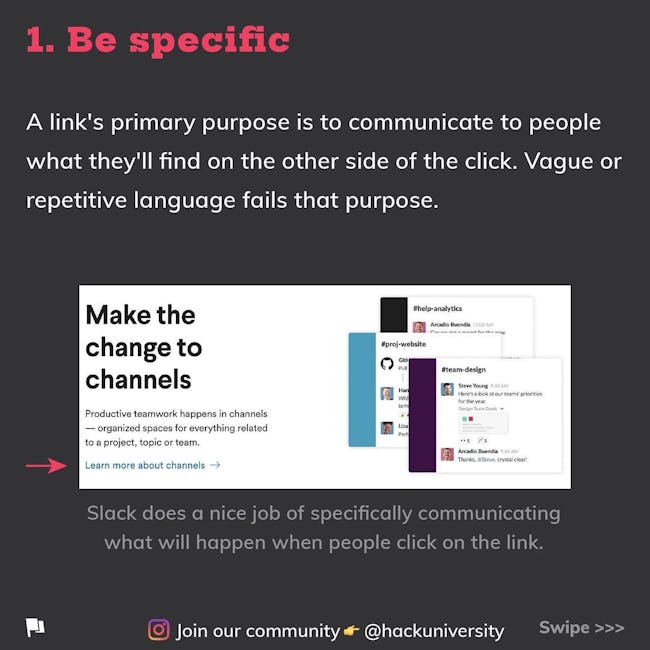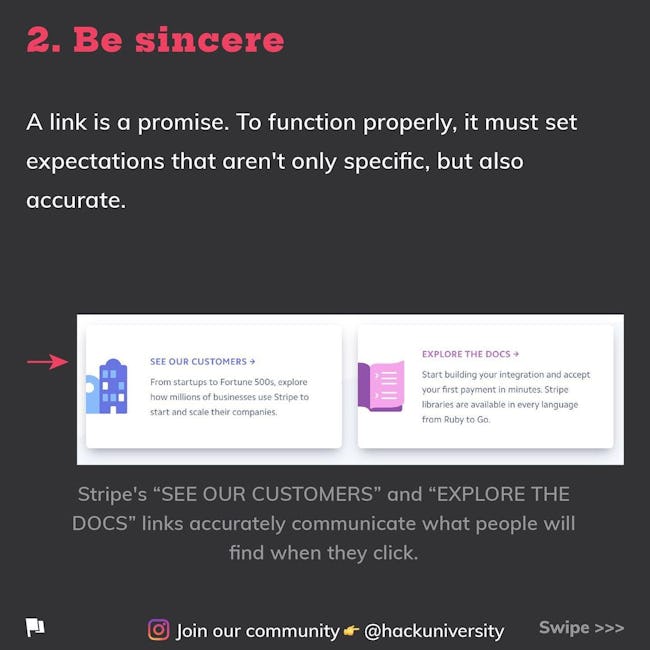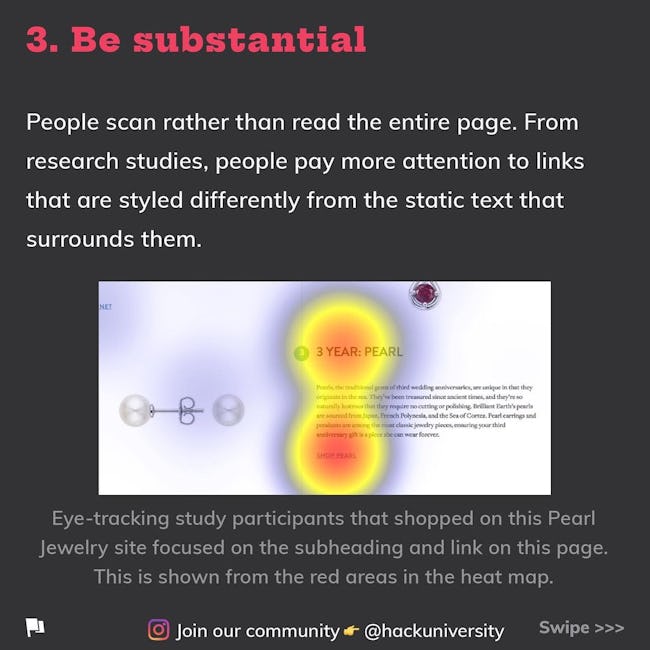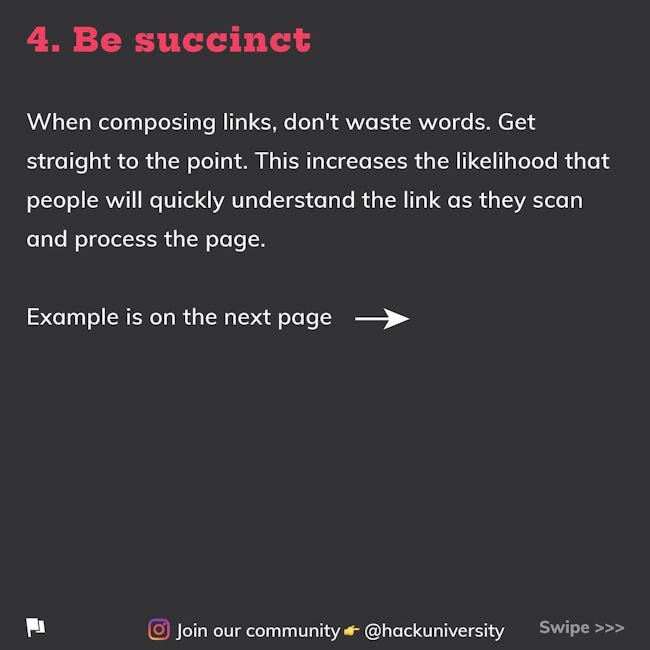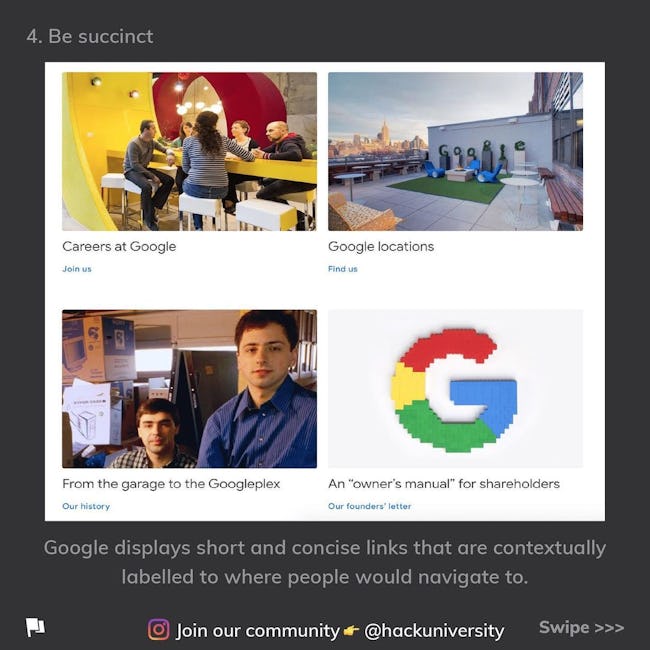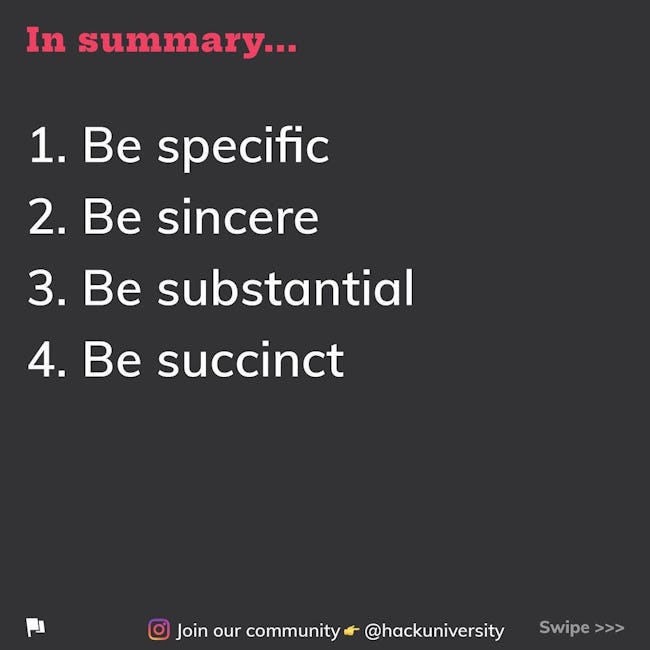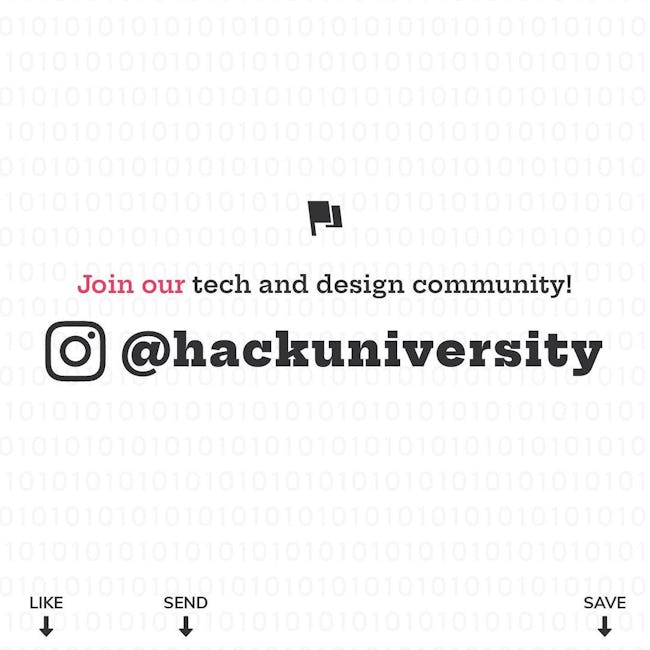 4 Ways To Design Better Link Buttons
People rely heavily on link text to navigate throughout websites.
These small bits of writing contribute to the content being discovered, easy to find, and accessible.
Here's how to design them well
1. Be specific
A link's primary purpose is to communicate to people what they'll find on the other side of the click. Vague or repetitive language fails that purpose.
Slack does a nice job of specifically communicating what will happen when people click on the link.
2. Be sincere
A link is a promise. To function properly, it must set expectations that aren't only specific, but also accurate.
Stripe's "SEE OUR CUSTOMERS" and "EXPLORE THE DOCS" links accurately communicate what people will find when they click.
3. Be substantial
People scan rather than read the entire page. From research studies, people pay more attention to links that are styled differently from the static text that surrounds them.
Eye-tracking study participants that shopped on this Pearl Jewelry site focused on the subheading and link on this page. This is shown from the red areas in the heat map.
4. Be succinct
When composing links, don't waste words. Get straight to the point. This increases the likelihood that people will quickly understand the link as they scan and process the page.
Example is on the next page.
4. Be succinct
Google displays short and concise links that are contextually labelled to where people would navigate to.
In summary...
1. Be specific
2. Be sincere
3. Be substantial
4. Be succinct
Join our tech and design community! @hackuniversity
More booklets by Hack University
More Development booklets
Your recently viewed booklets
See all booklets