Booklet
4 More Types of Dark UX Patterns (Part 2 of 2)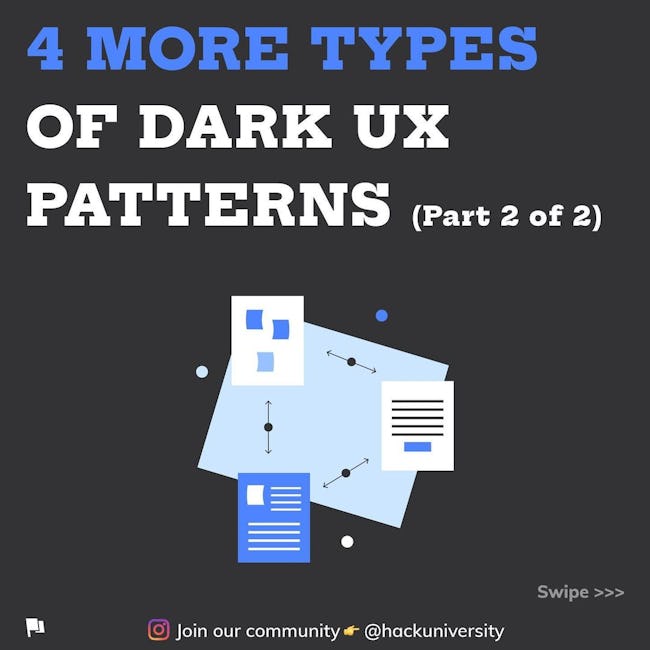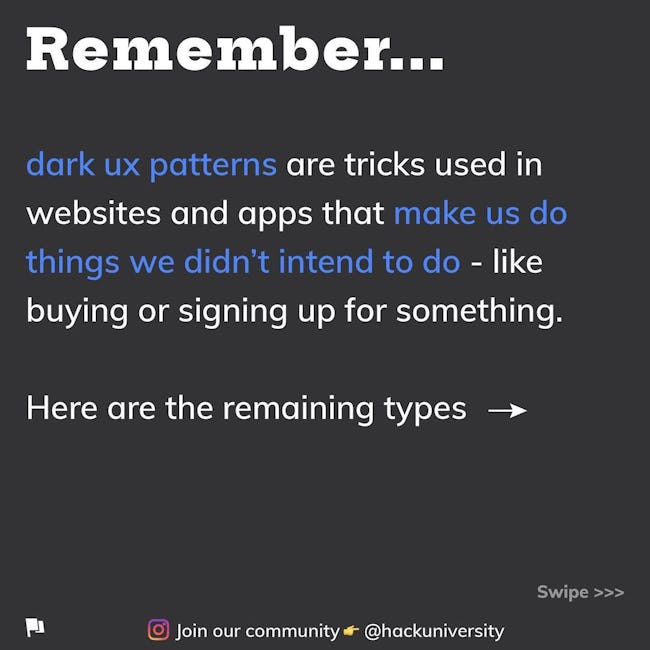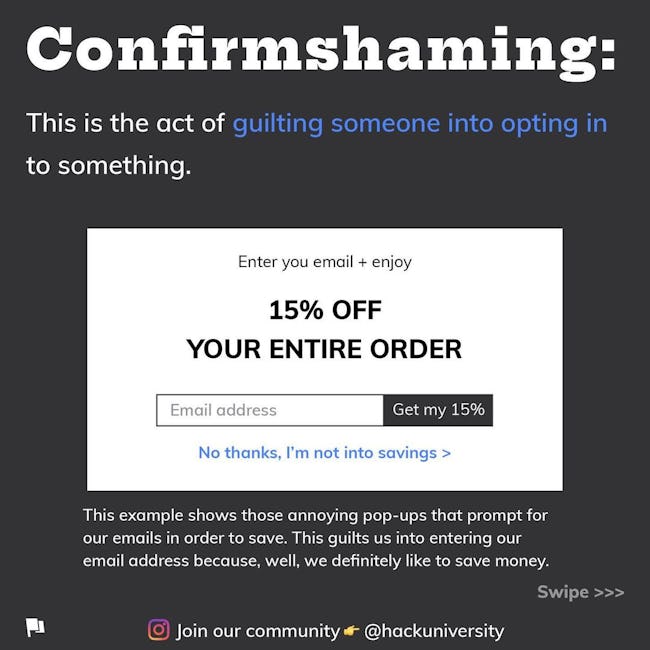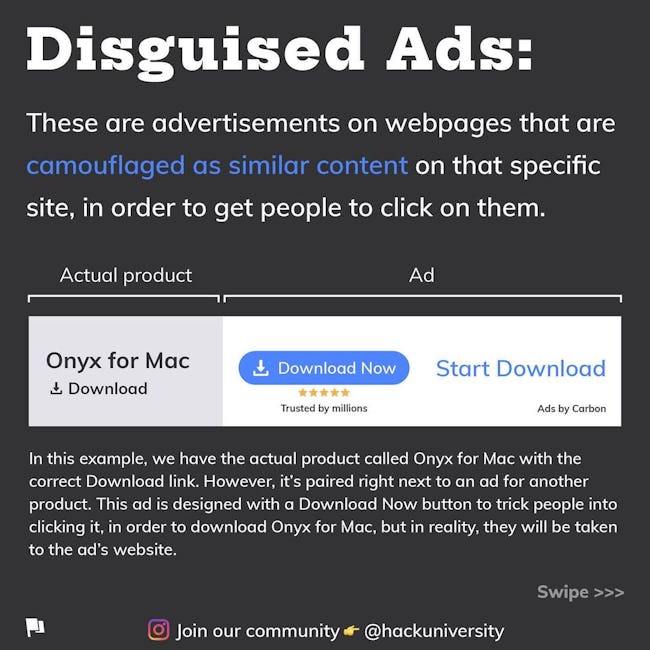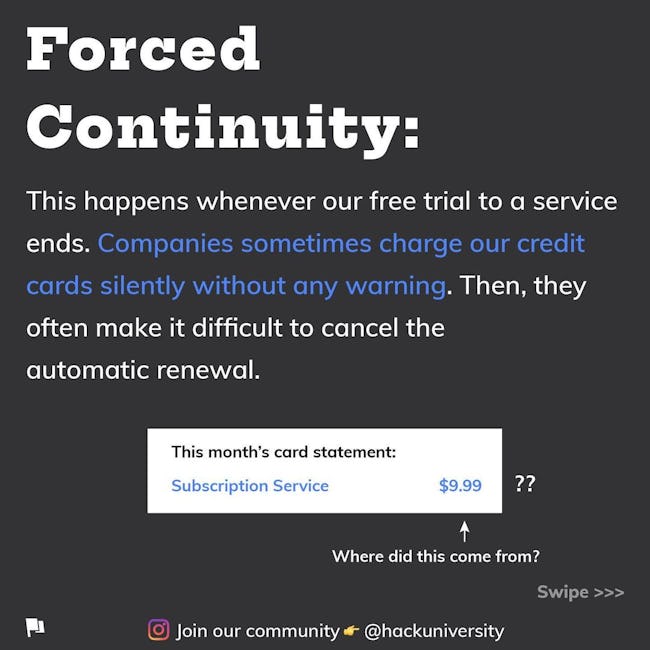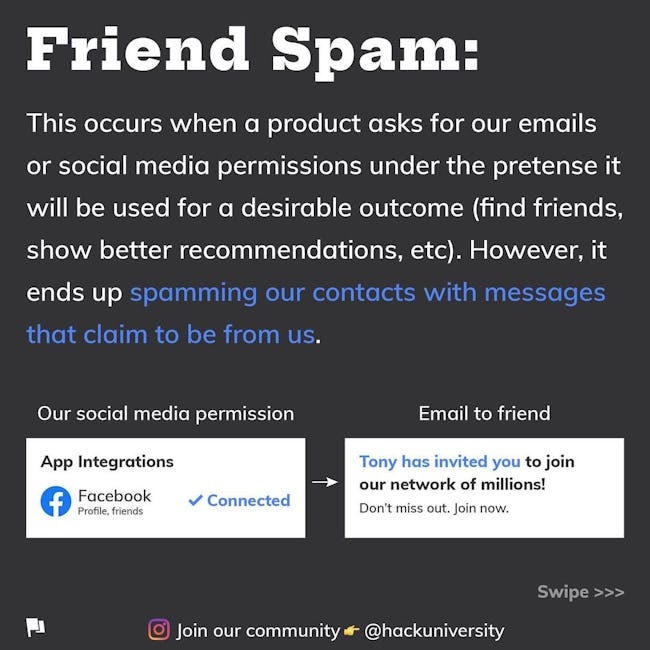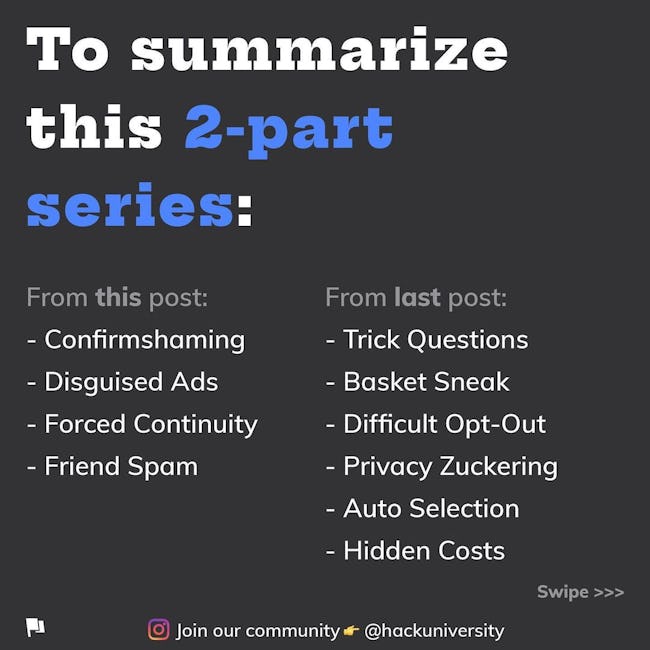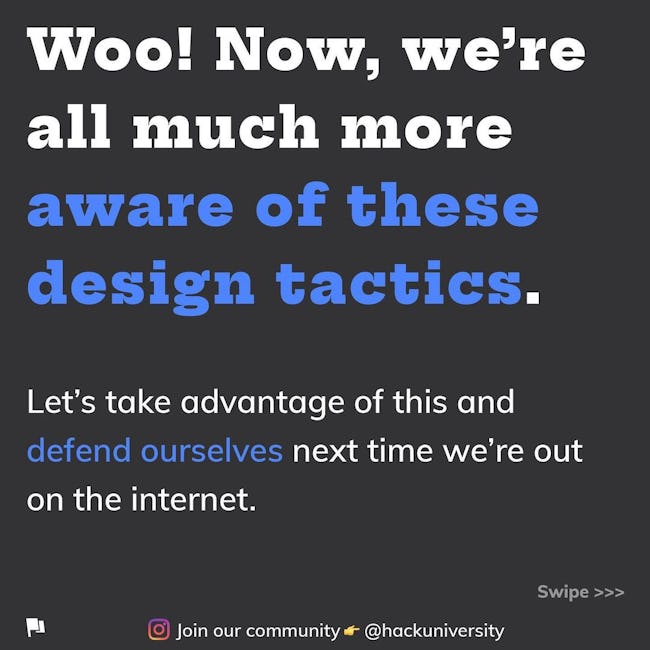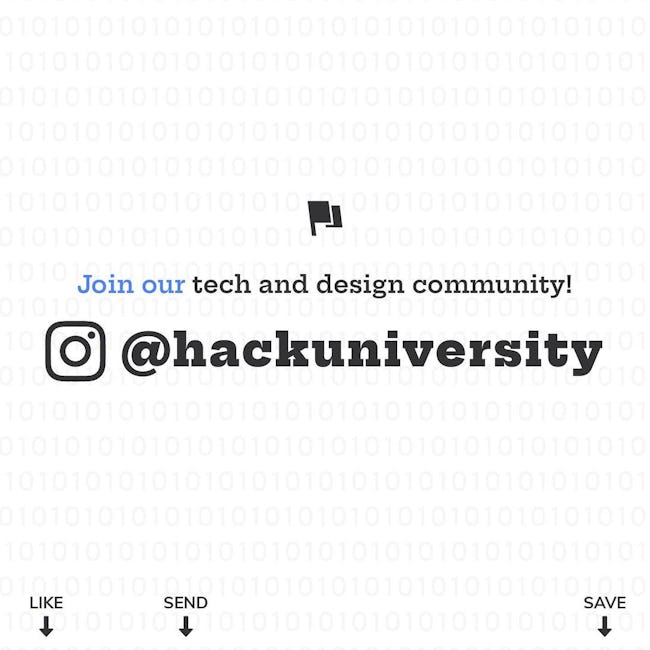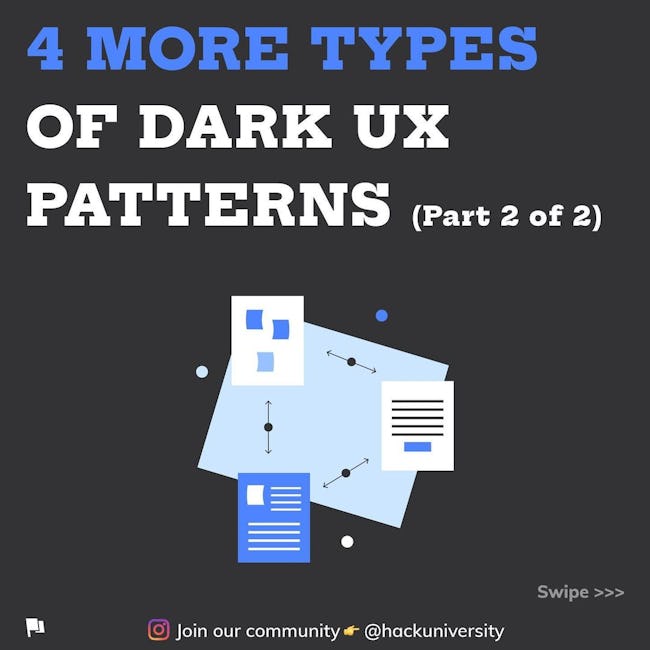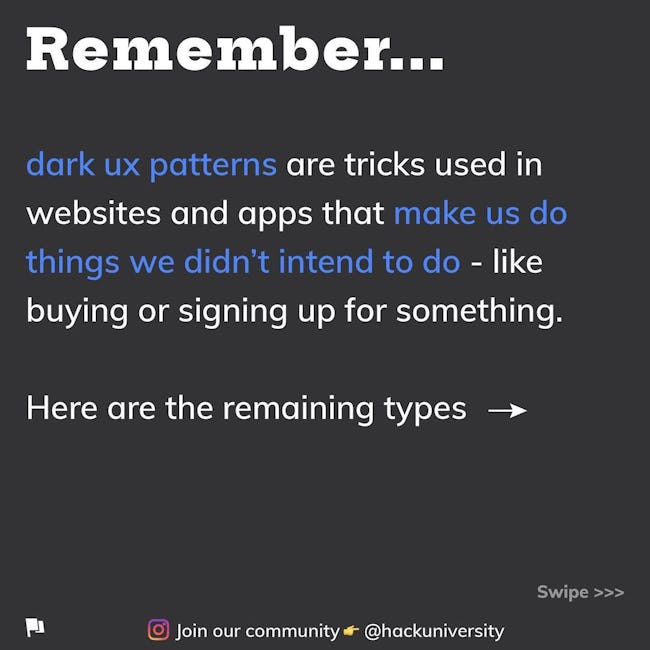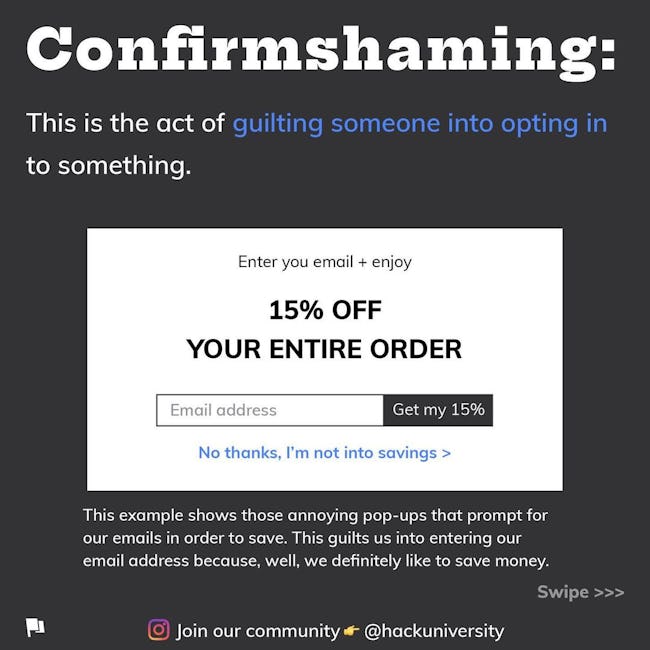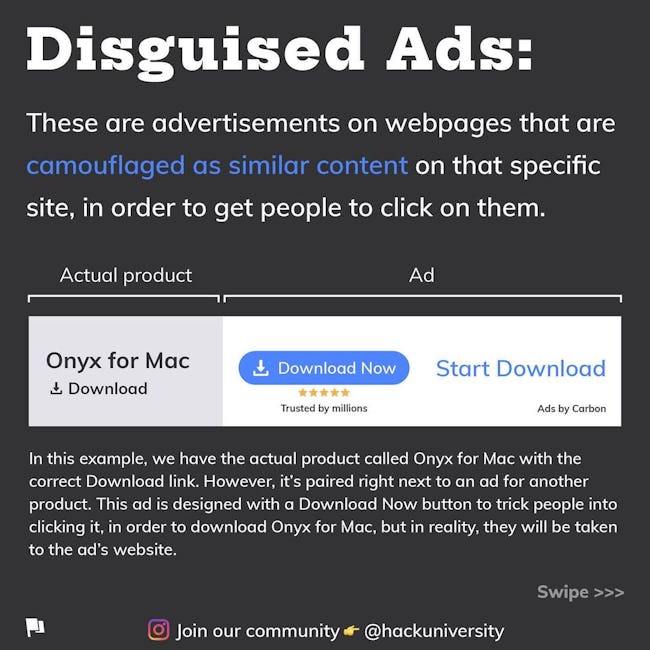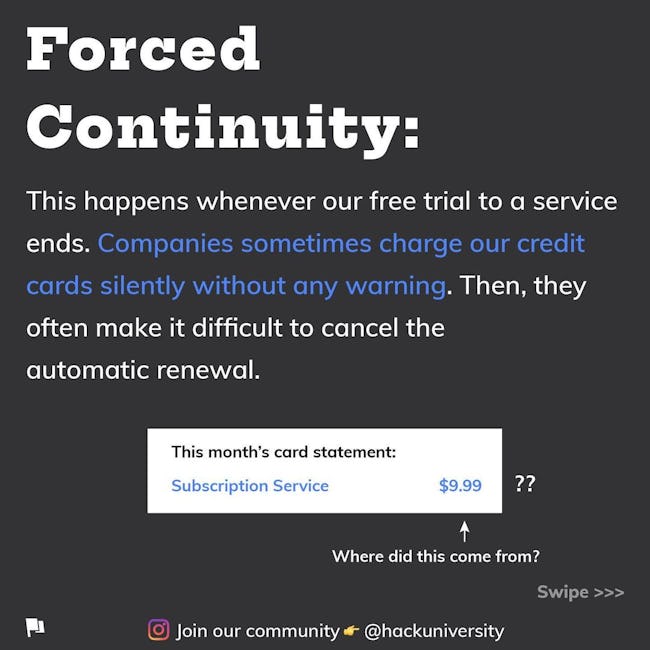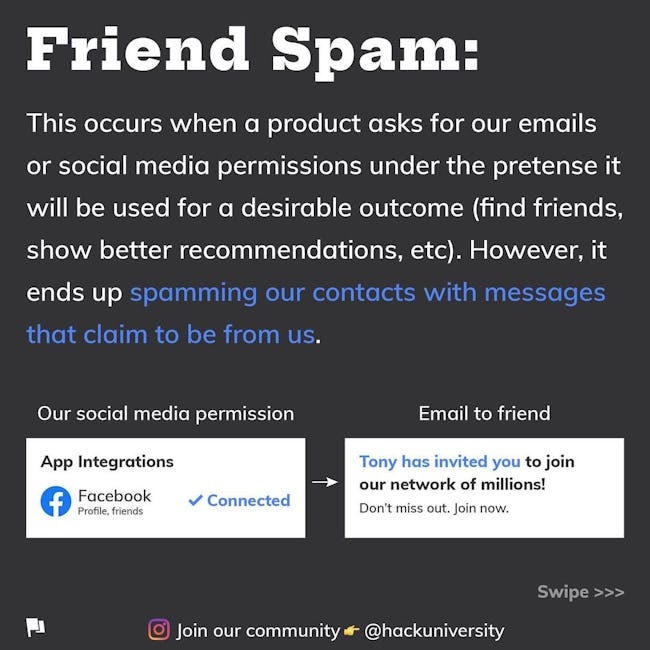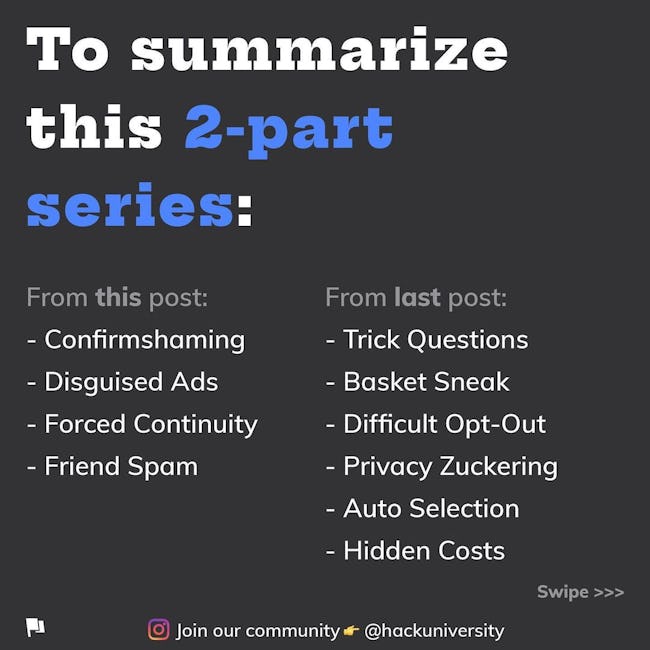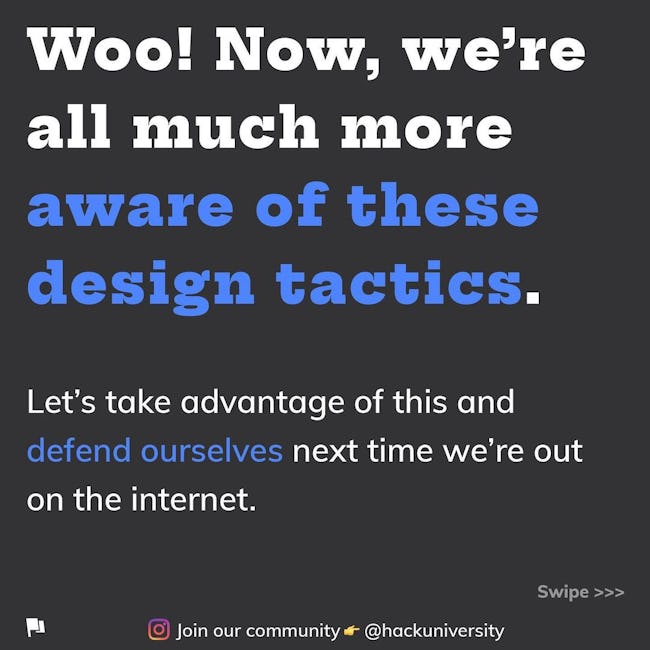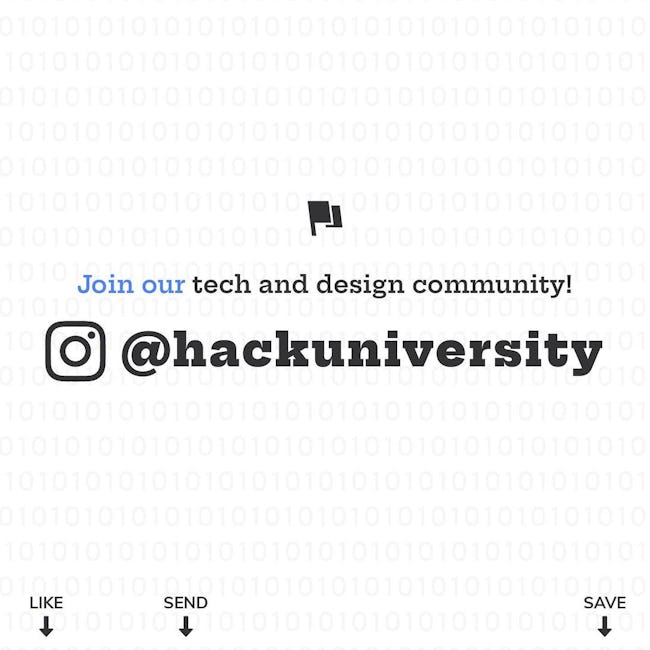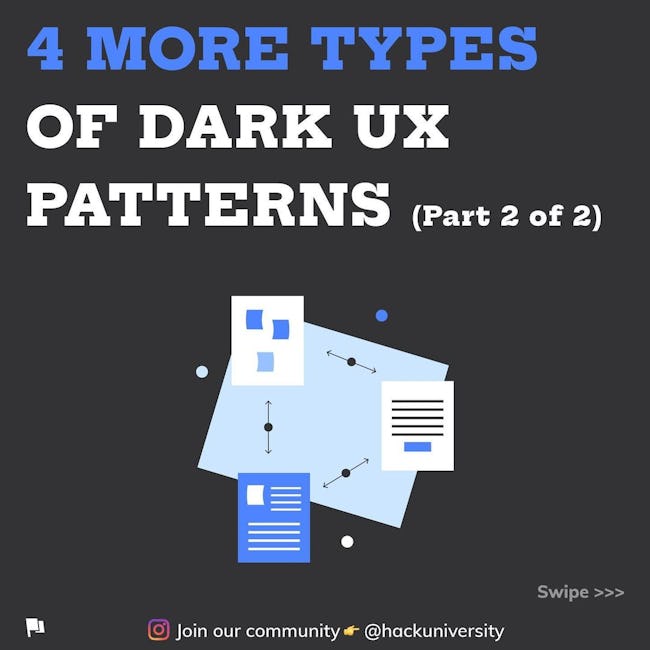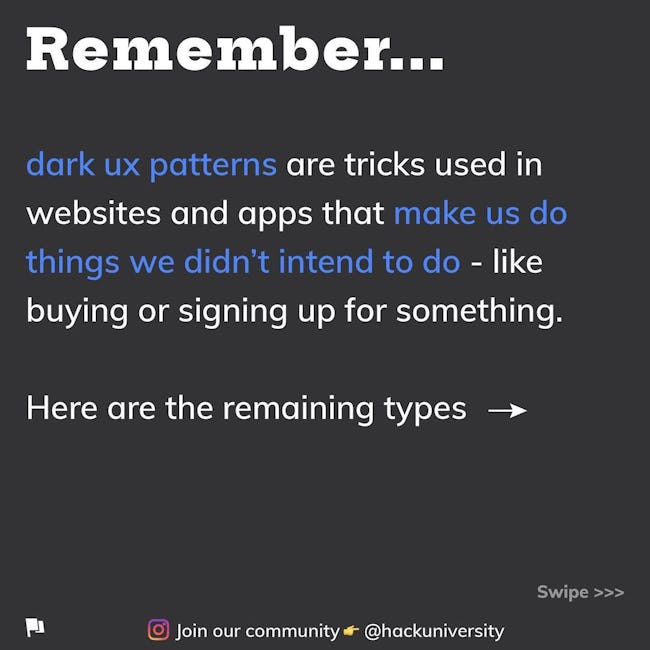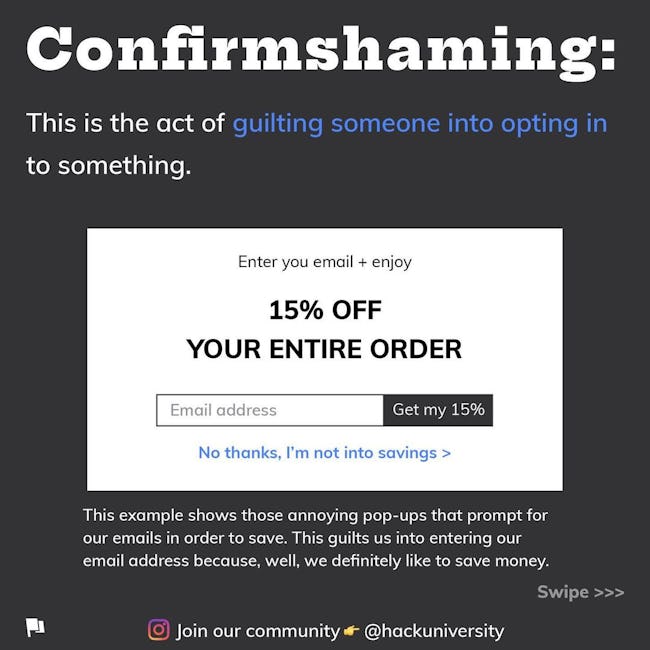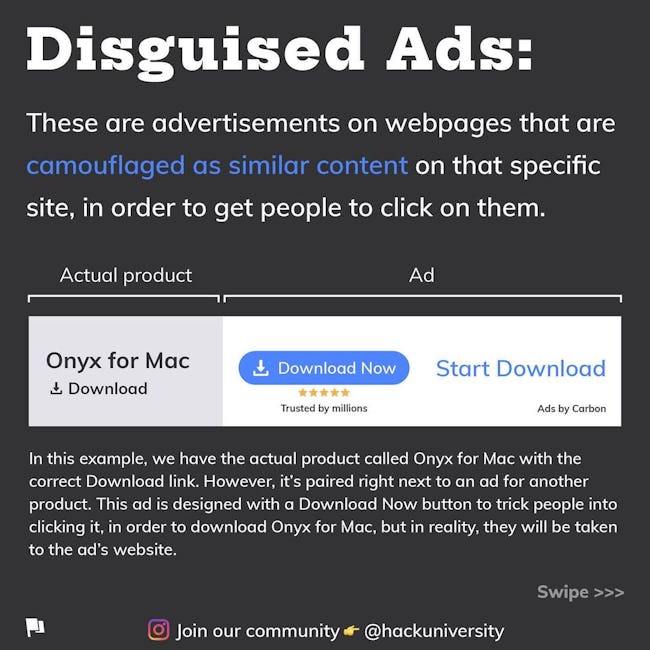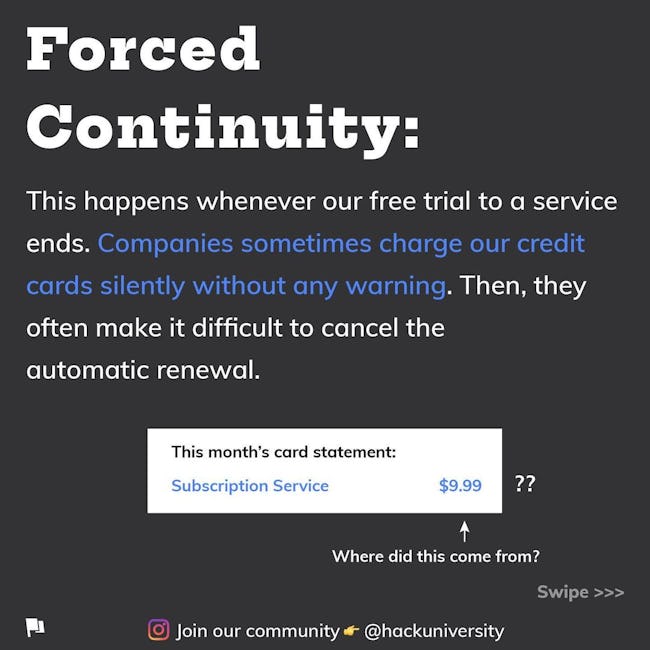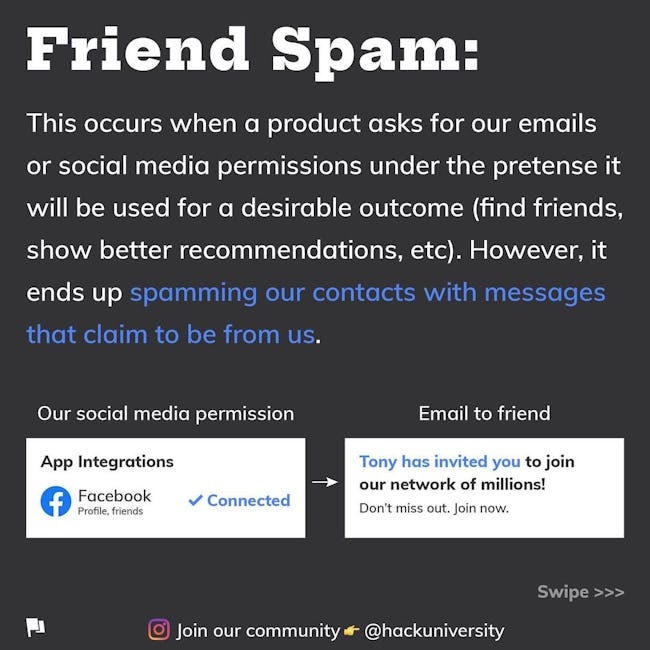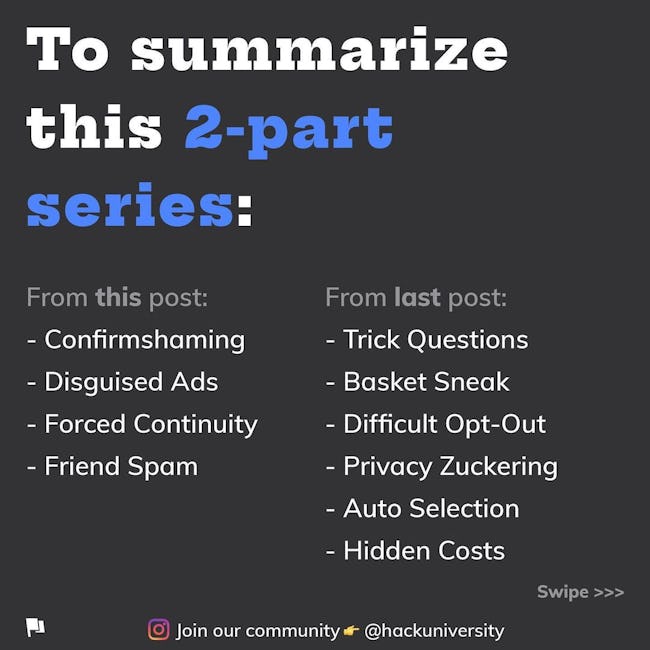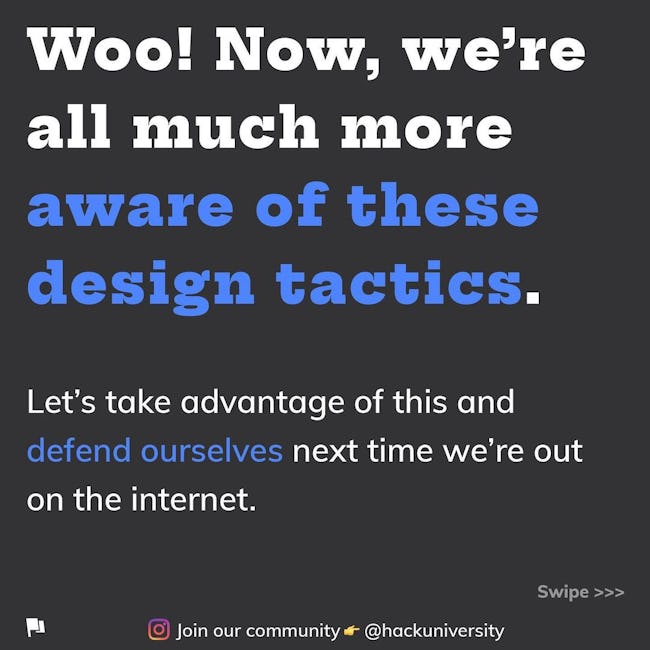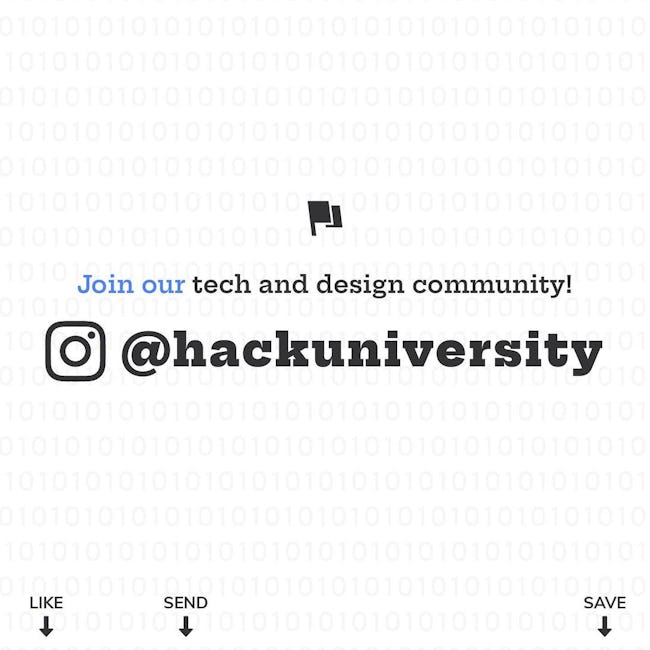 4 More Types of Dark UX Patterns (Part 2 of 2)
Remember: Dark UX patterns are tricks used in websites and apps that make us do things we didn't intend to do - like buying or signing up for something.
Here are the remain types:
Confirmshaming: This is the act of guilting someone into opting in to something.
This example shows those annoying pop-ups that prompt for our emails in order to save. This guilts us into entering out email address because, well, we definitely like to save money.
Disguised Ads: These are advertisements on web pages that are camouflaged is similar content on that specific site, in order to get people to click on them.
In this example, we have the actual product called Onyx for Mac with the correct download link. However, it's paired right next to an ad for another product. This ad is designed with a Download Now button to trick people into clicking it, in order to download Onyx for Mac, but in reality, they will be taken to the ad's website.
Forced Continuity: This happens whenever our free trial to a service ends. Companies sometimes charge our credit cards silently without any warning. Then they often make it difficult to cancel the automatic renewal.
"This month's card statement: Subscription Service - $9.99"
"Where did this come from?"
Friend Spam: This occurs when a product asks for our emails or social media permissions under the pretense it will be used for a desirable outcome (find friends, show better, recommendations, etc.) However, it ends up spamming our contacts with messages that claim to be from us.
To summarize this 2-part series:
From this post:
- Confirmshaming
- Disguised Ads
- Forced Spam
From last post:
- Trick Questions
- Basket Sneak
- Difficult Opt-Out
- Auto Selection
- Hidden Costs
Woo! Now, we're all much more aware of these design tactics. Let's take advantage of this and defend ourselves next time we're out on the internet.
More booklets by Hack University
More IT & Software booklets
Your recently viewed booklets
See all booklets