Booklet
4 Laws of action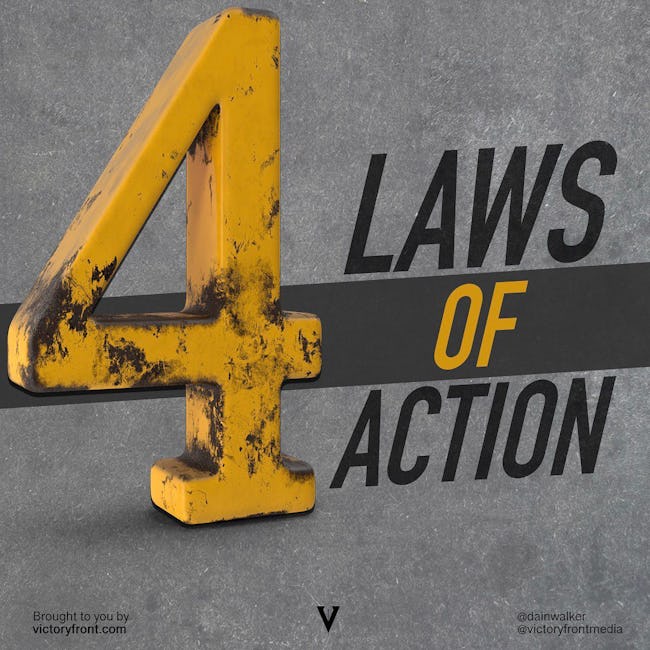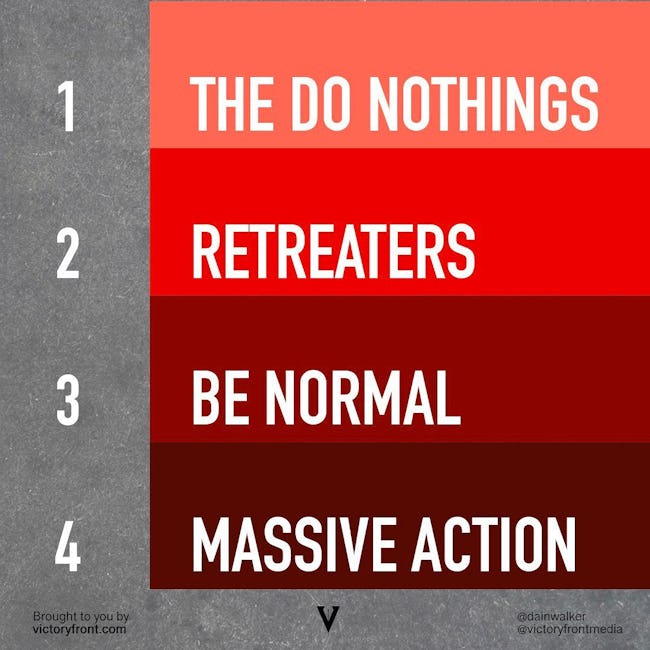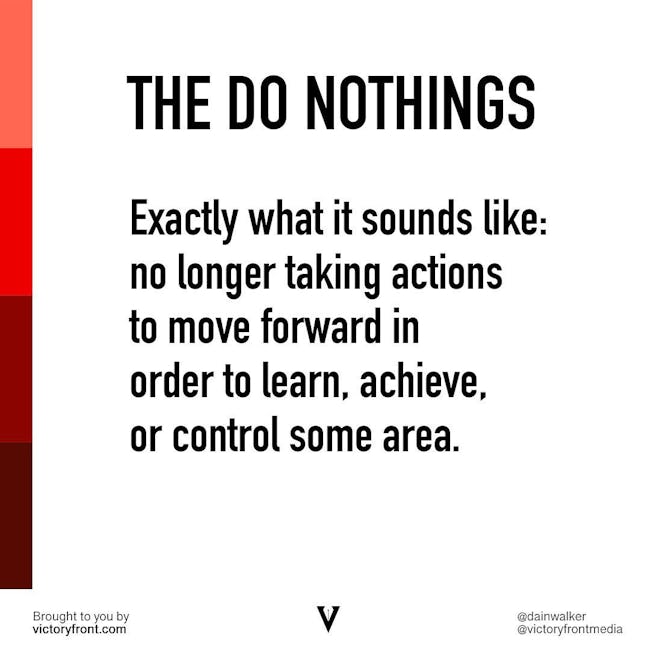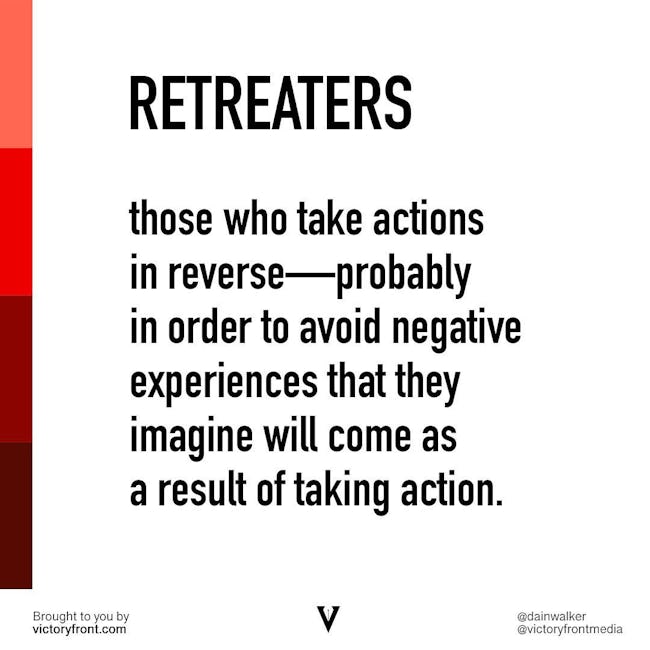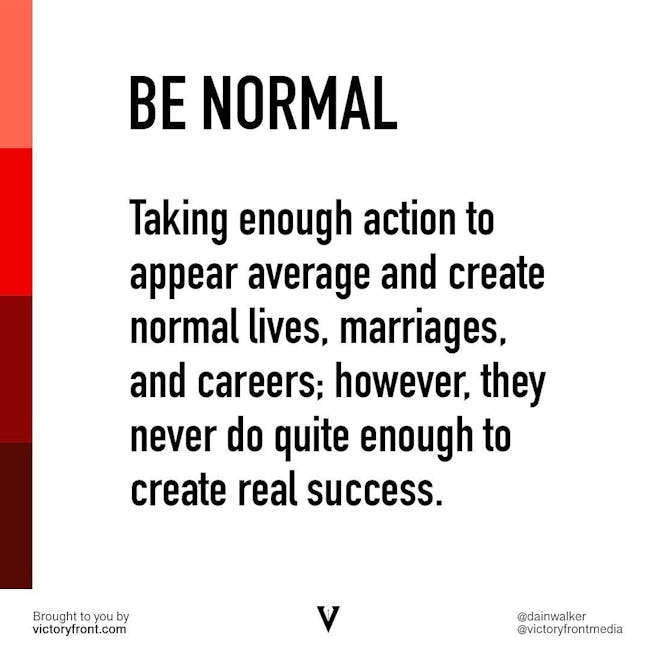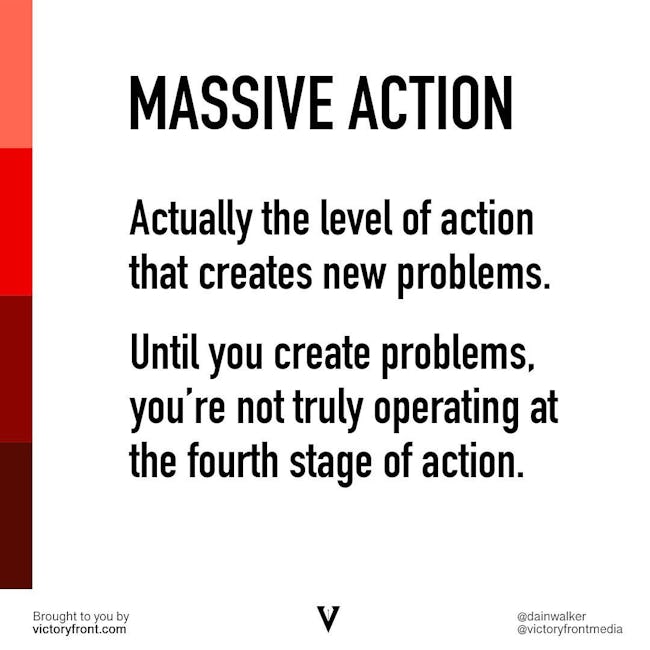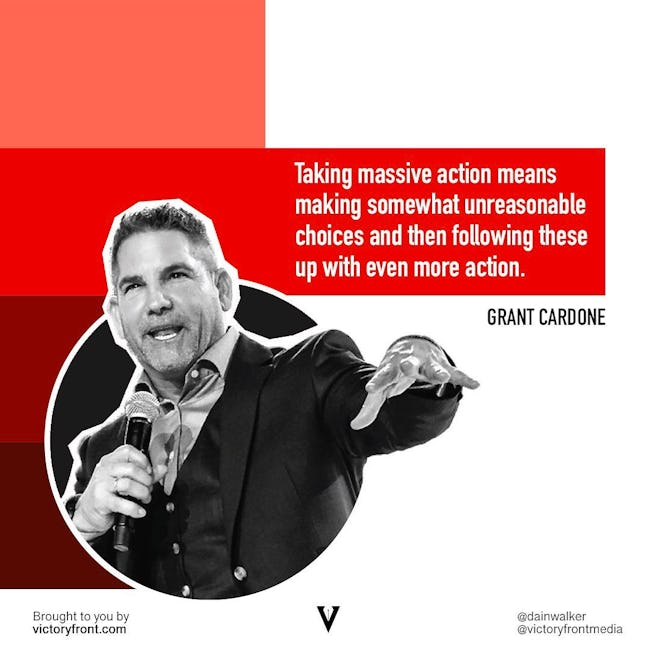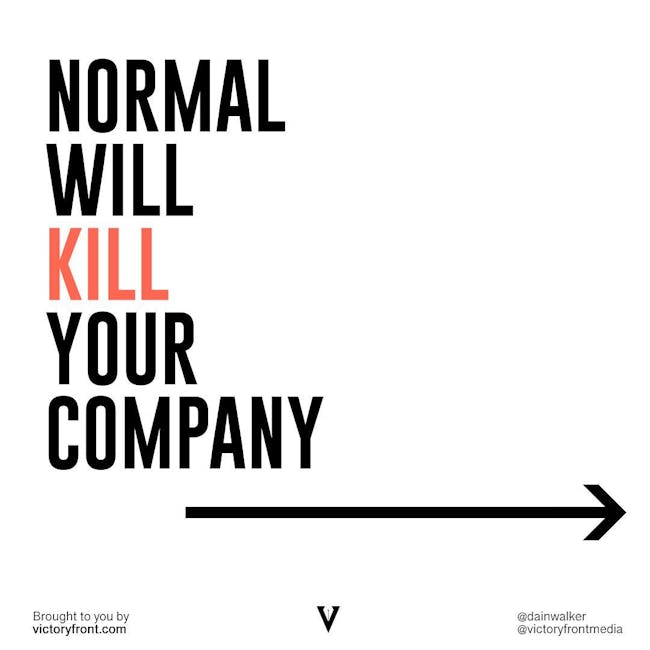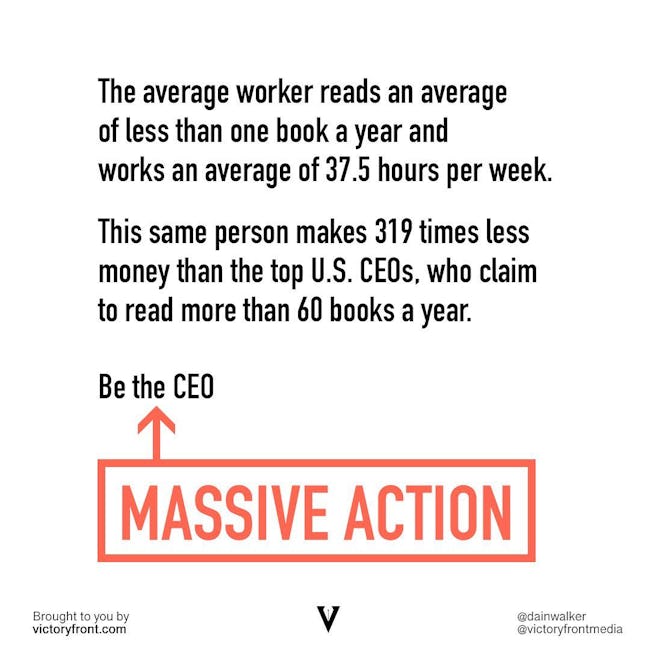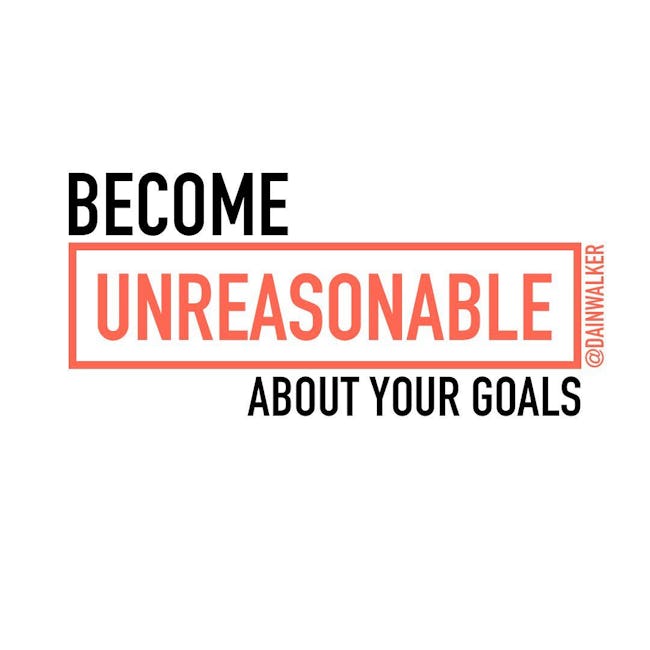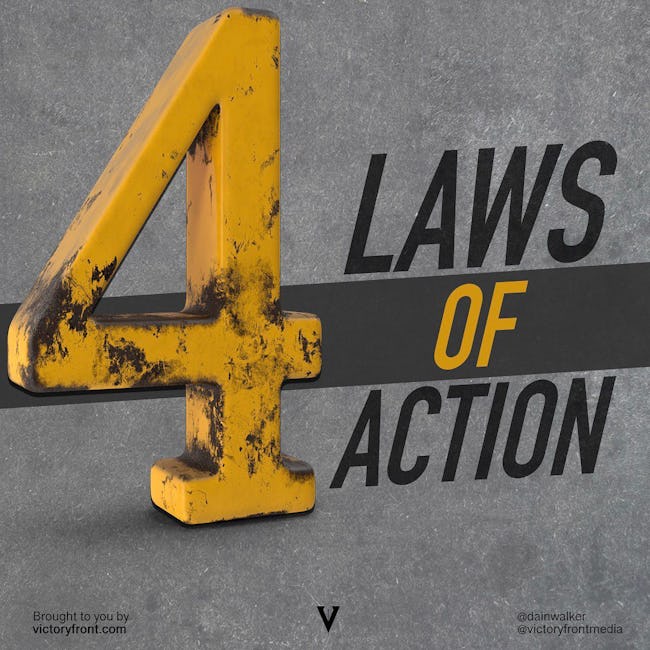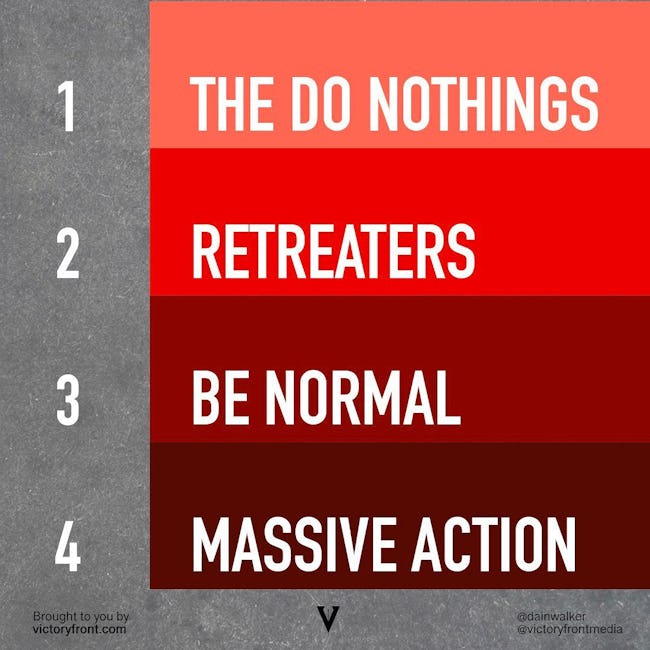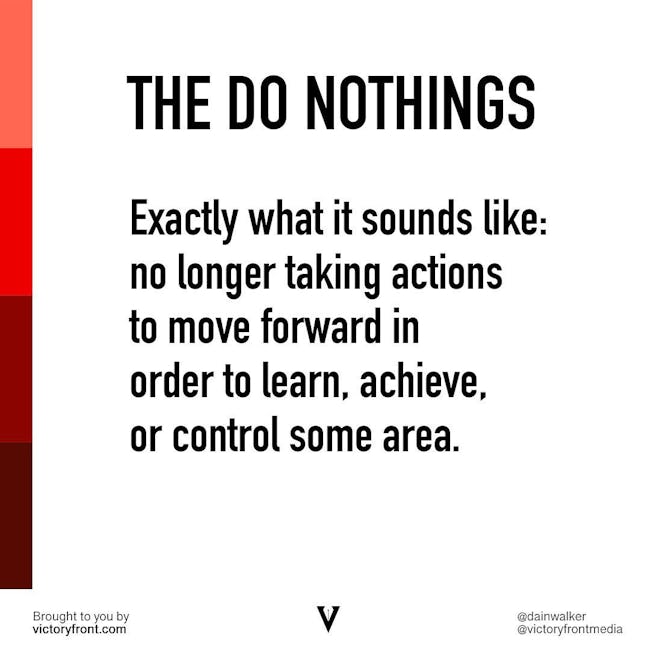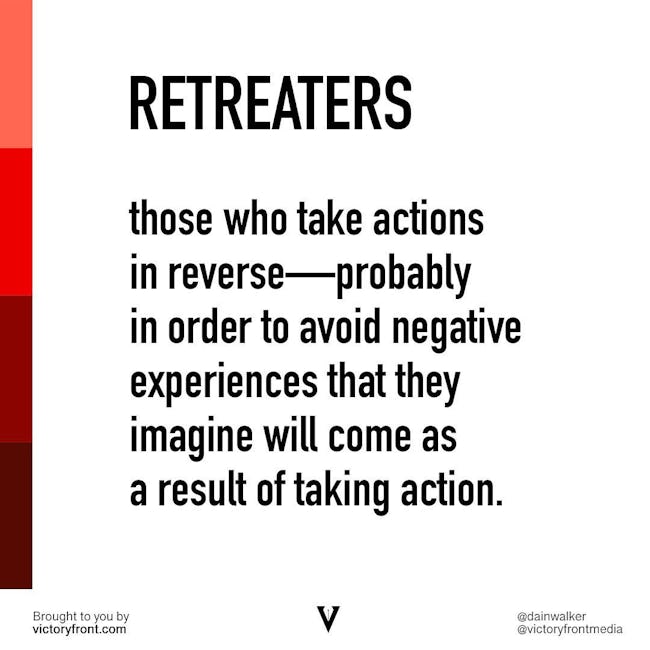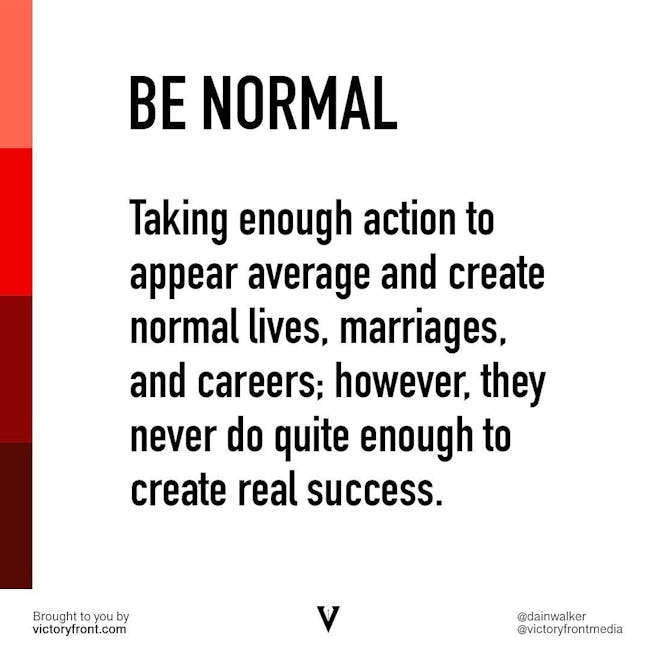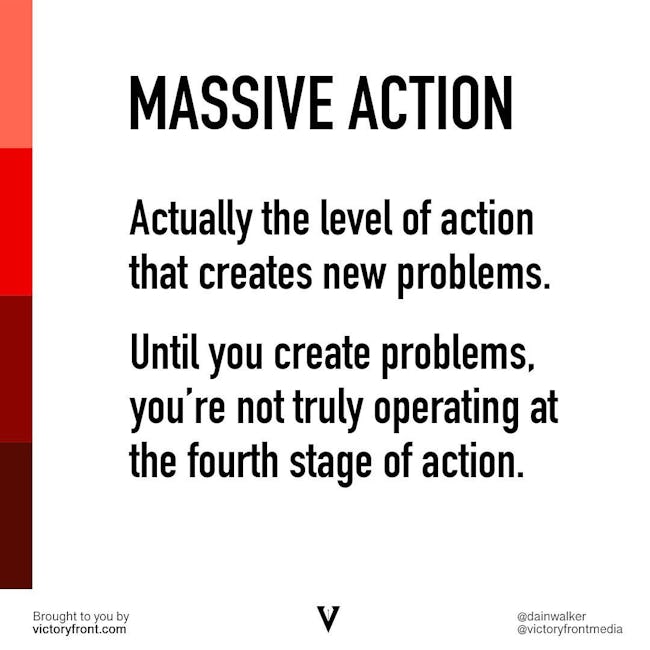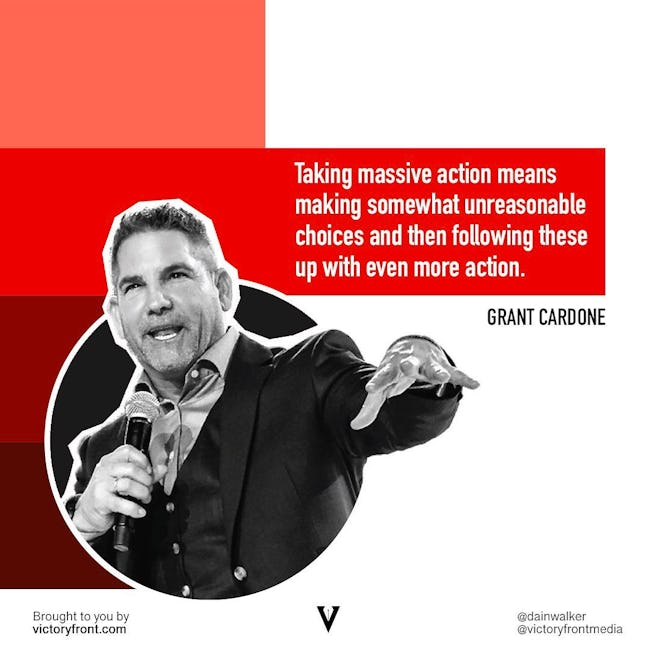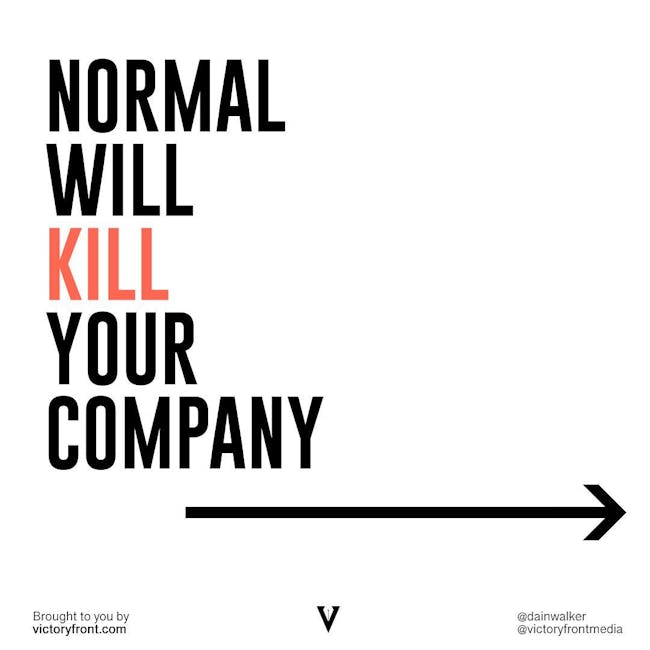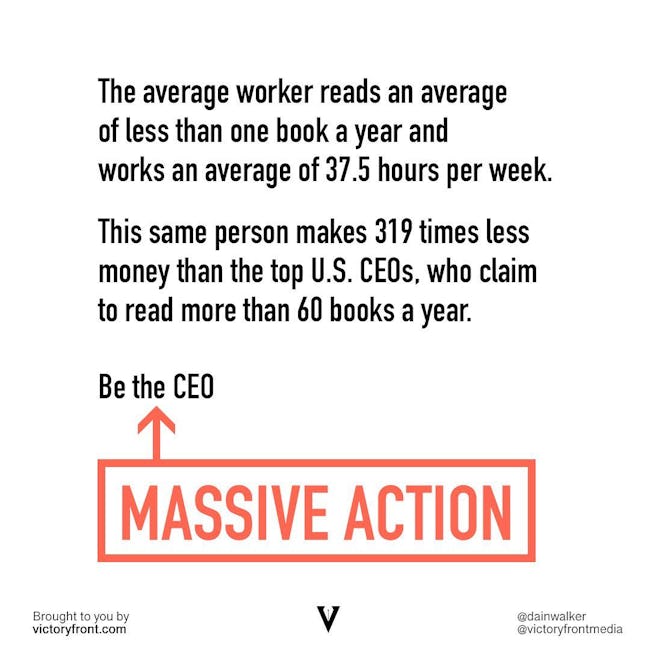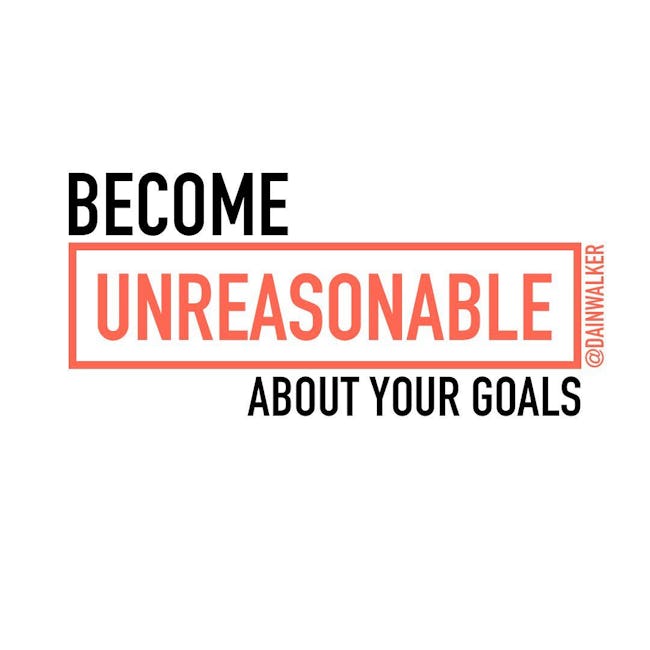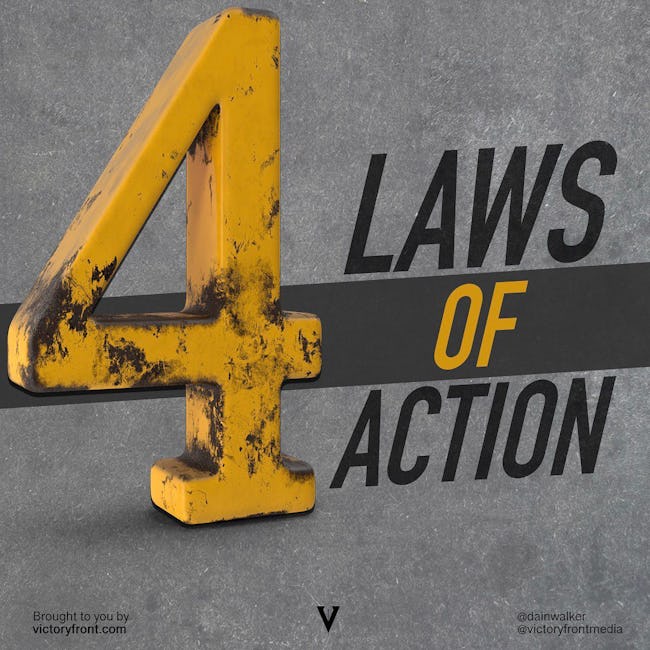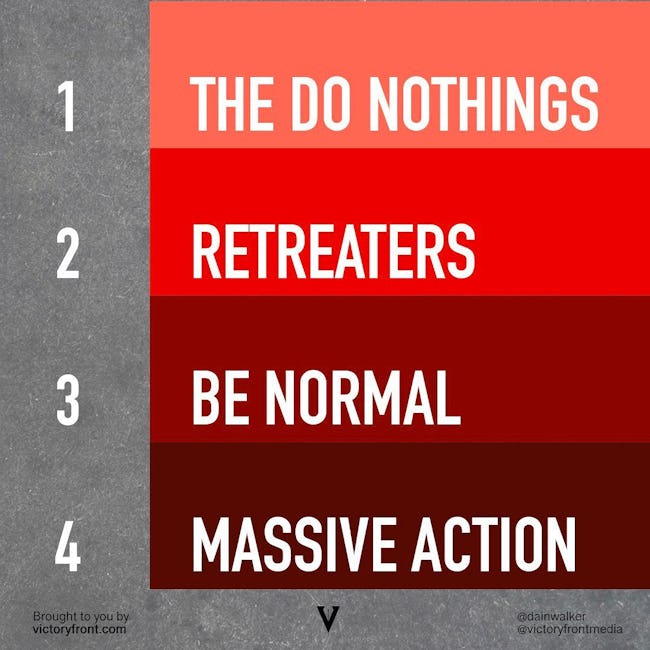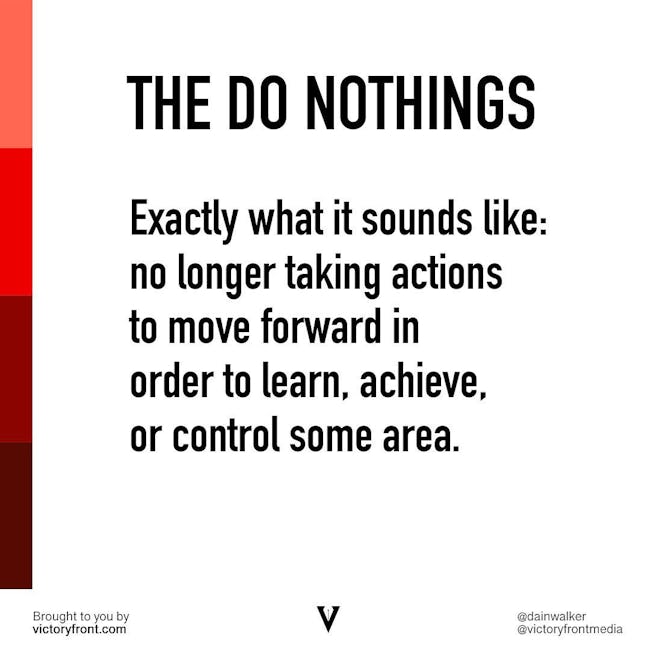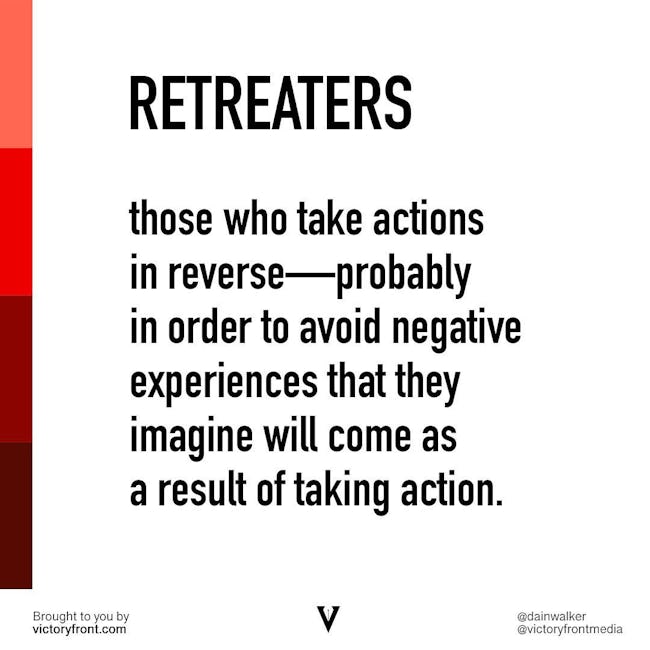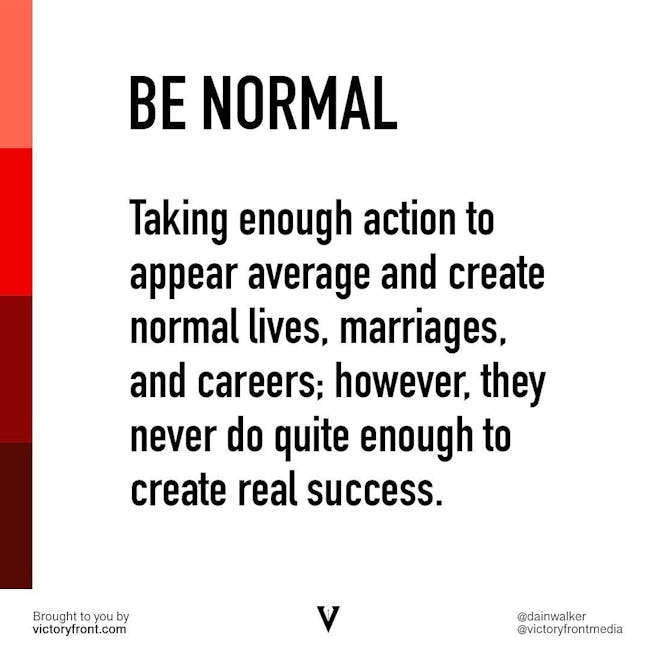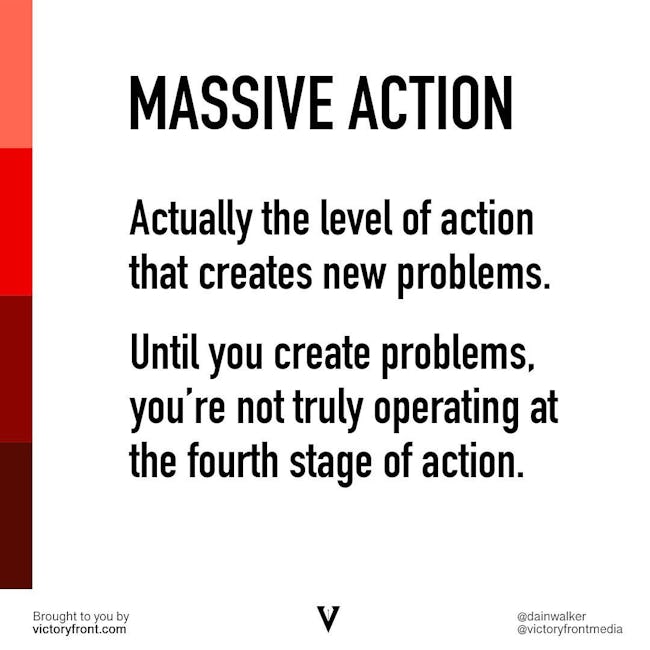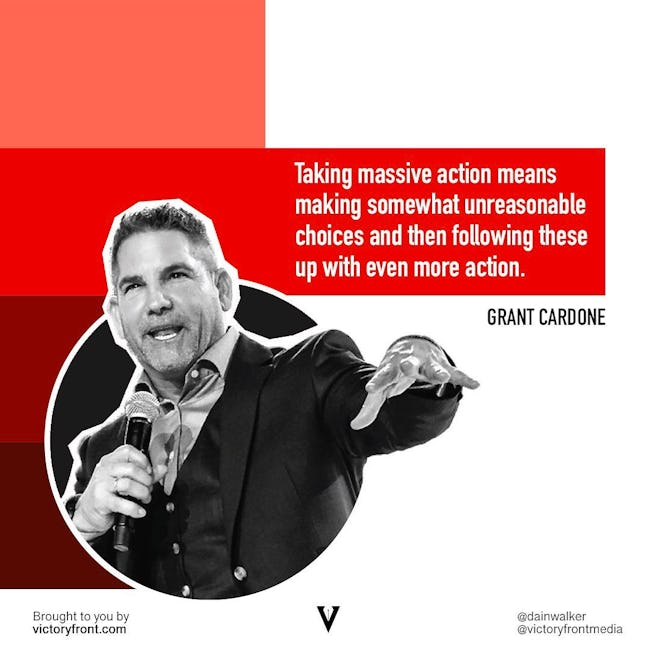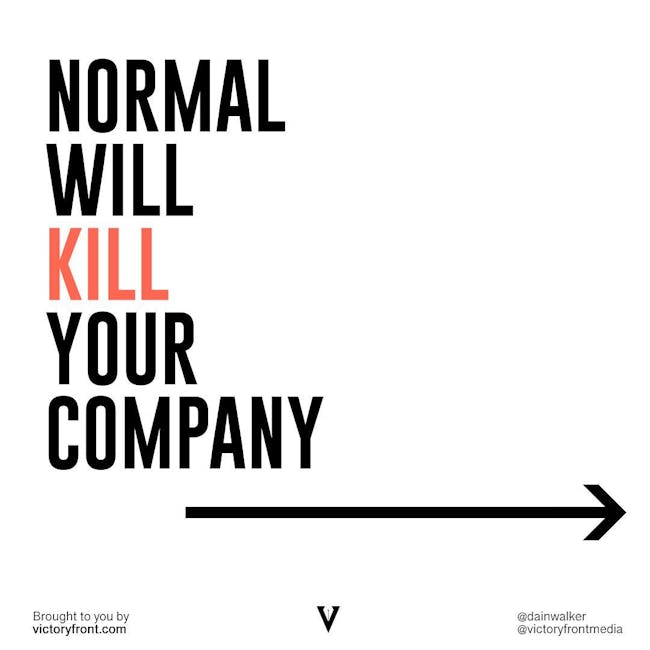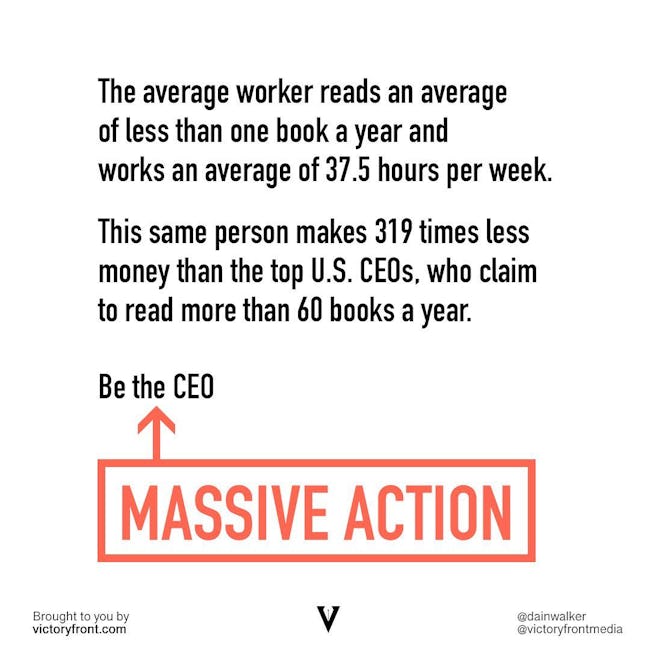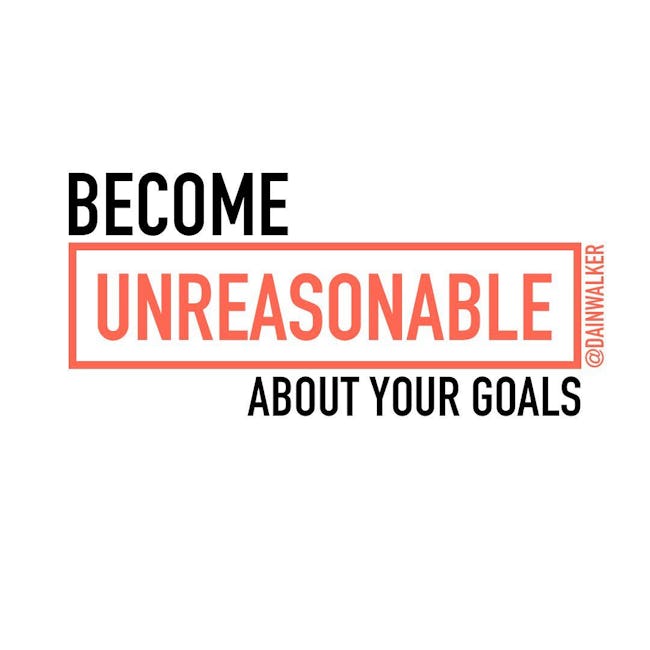 4 Laws of action
The do nothings
Retreaters
Be normal
Massive Action
The do nothings
Exactly what it sounds like: no longer taking actions to move forward in order to learn, achieve, or control some area.
Retreaters
those who take actions in reverse—probably in order to avoid negative experiences that they imagine will come as a result of taking action.
Be normal
Taking enough action to appear average and create normal lives, marriages, and careers; however, they never do quite enough to create real success.
Massive action
Actually the level of action that creates new problems.
Until you create problems, you're not truly operating at the fourth stage of action.
Taking massive action means making somewhat unreasonable choices and then following these up with even more action.
Grant Cardone
Normal will kill your company
The average worker reads an average of less than one book a year and works an average of 37.5 hours per week.
This same person makes 319 times less money than the top u.s. CEOs, who claim to read more than 60 books a year.
Be the CEO
Massive action
Become unreasonable about your goals
More booklets by Dain Walker
More Marketing booklets
Your recently viewed booklets
See all booklets