Booklet
4 Important Skills For UX Designers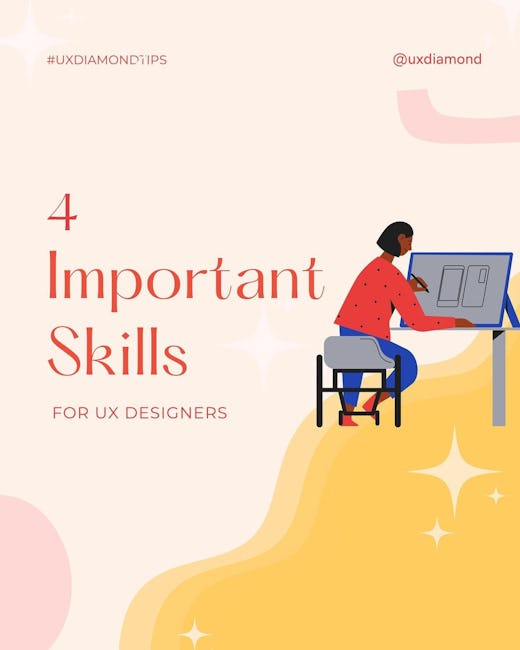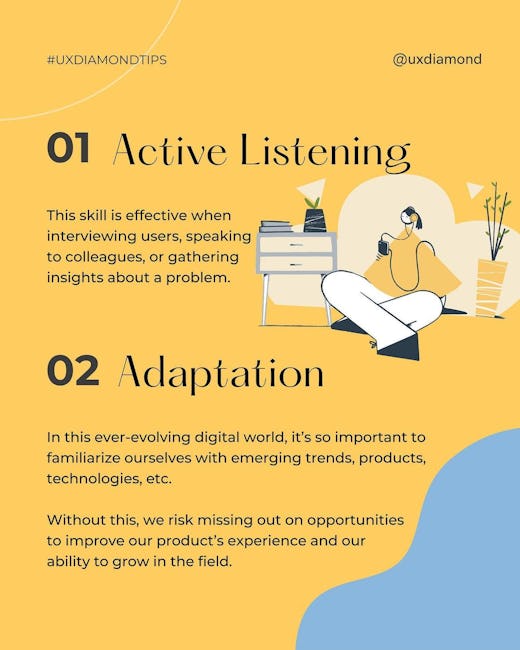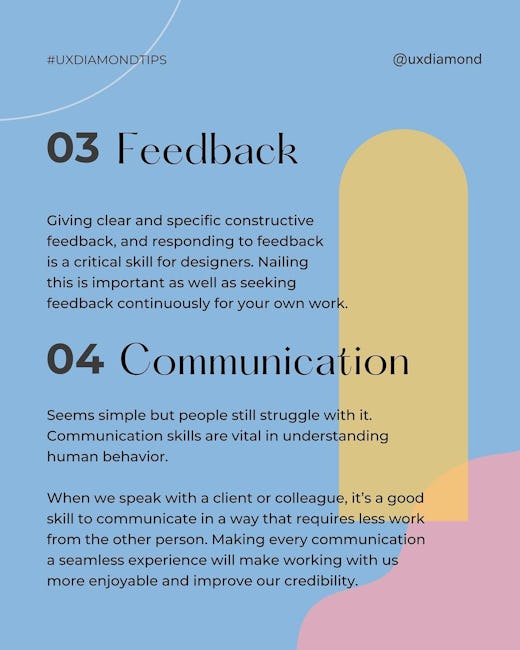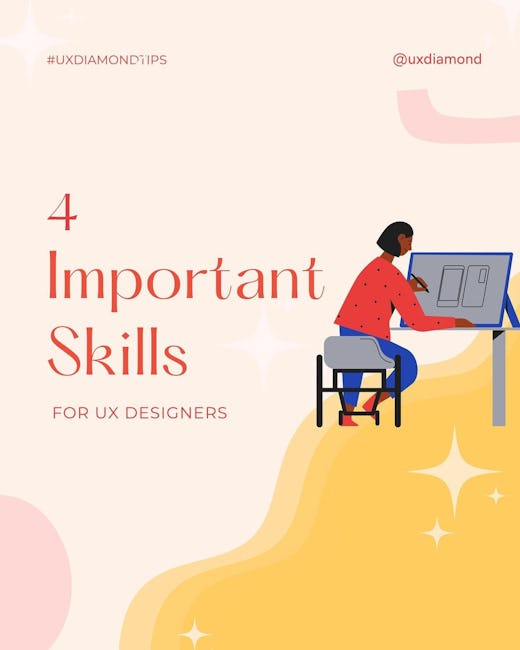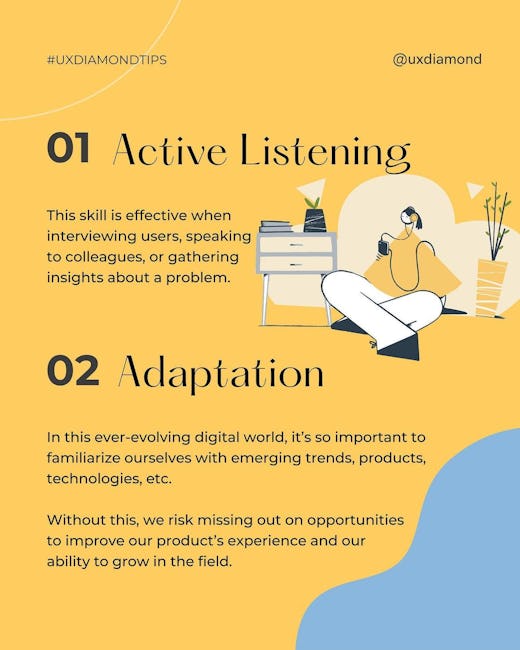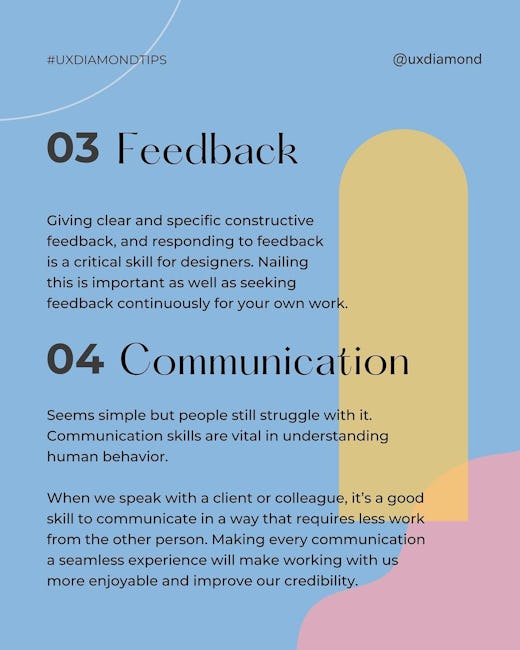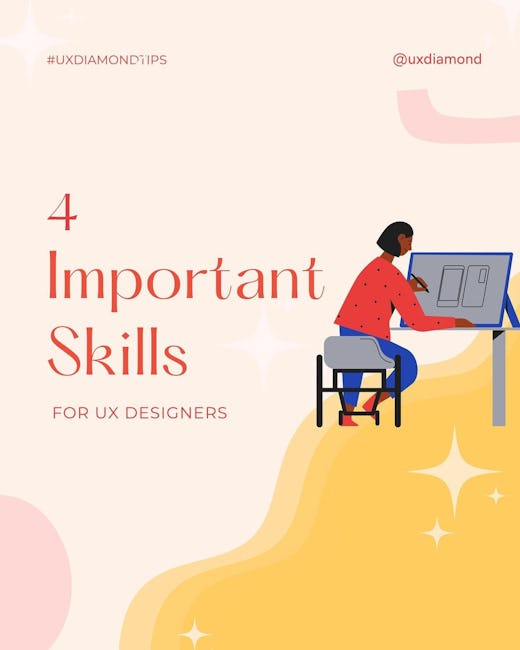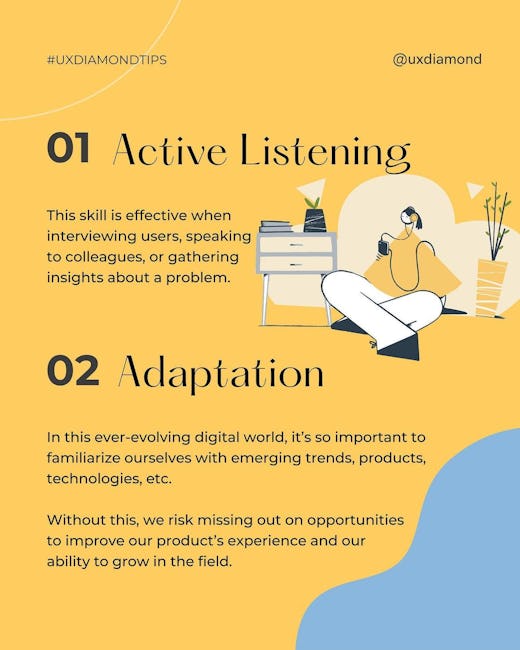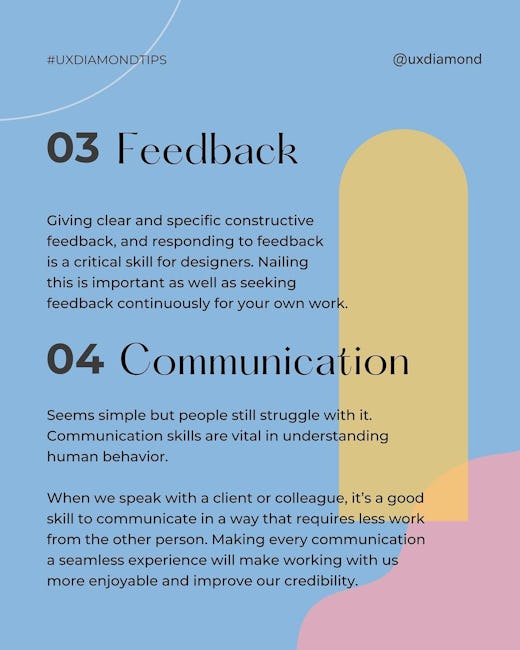 4 IMPORTANT SKILLS FOR UX DESIGNERS
1. Active Listening
This skill is effective when interviewing users, speaking to colleagues, or gathering insights about a problem.
2. Adaption
In this ever-evolving digital world, it's so important to familiarize ourselves with emerging trends, products, technologies, etc.
Without this, we risk missing out on opportunies to improve our product' s experiences and our ability to grow in the filed.
3. Feedback
Giving clear and specific constructive feedback, and responding to feedback is a critical skill for designers. Nailing this is important as well as seeking feedback continously for your own work.
4. Communication
Seems simple but people still struggle with it. Communication skillls are vital in understanding human behavior. When we speak with a client or collegue, it's a good skill to communicate in a way that requires less work from the other person. Making every communication a seamless experience will make working with us more enjoyable and improve our credibility.
More booklets by Laura Coughlan
More Design booklets
Your recently viewed booklets
See all booklets