Booklet
3 Startup Must Haves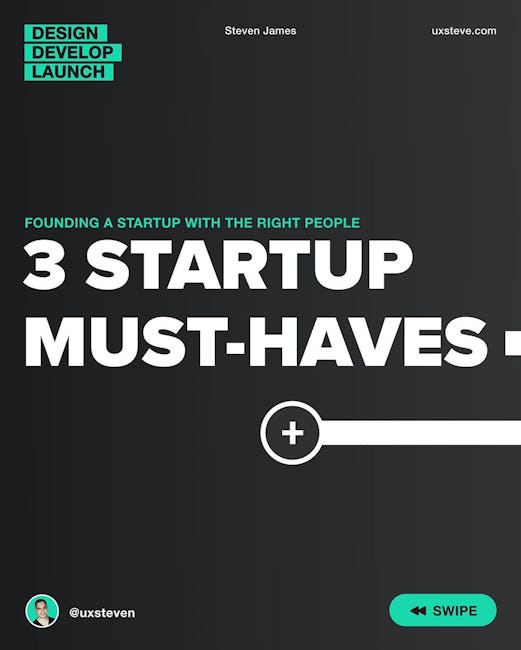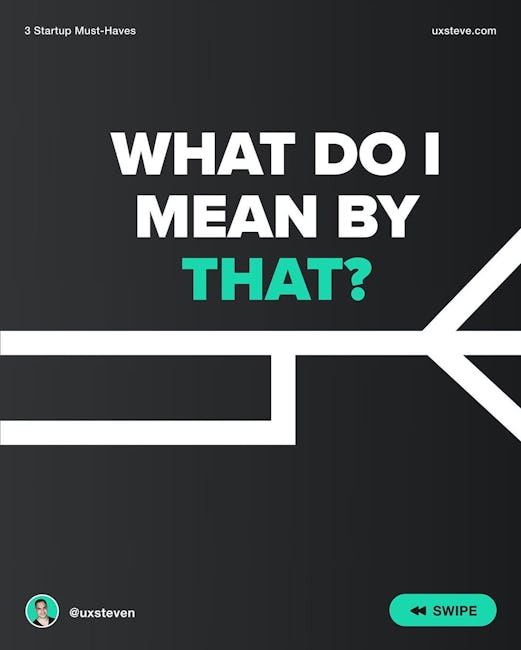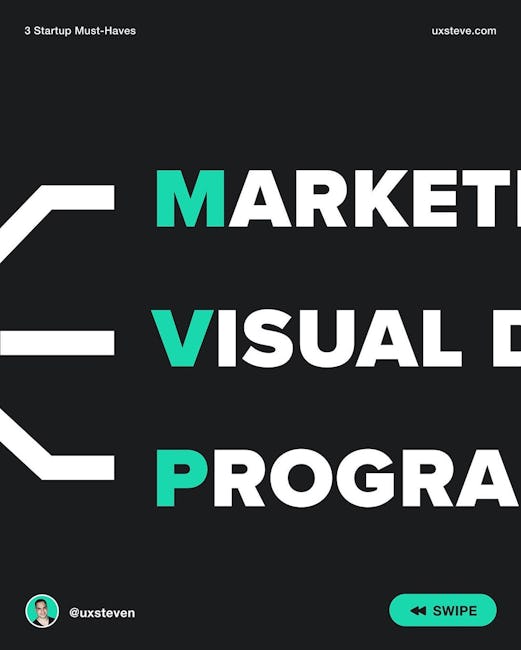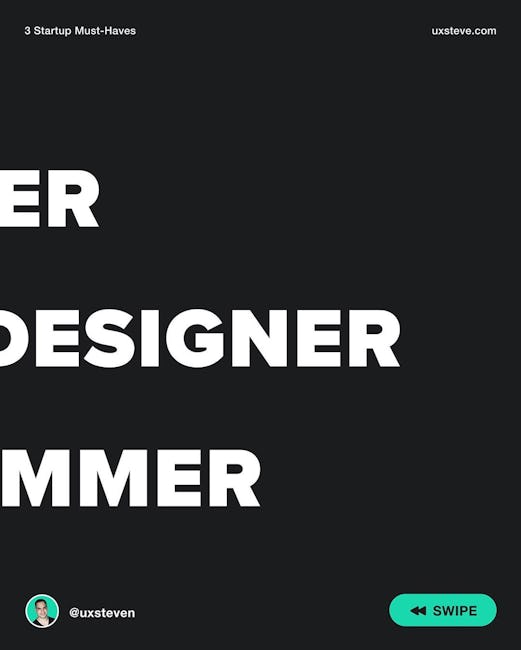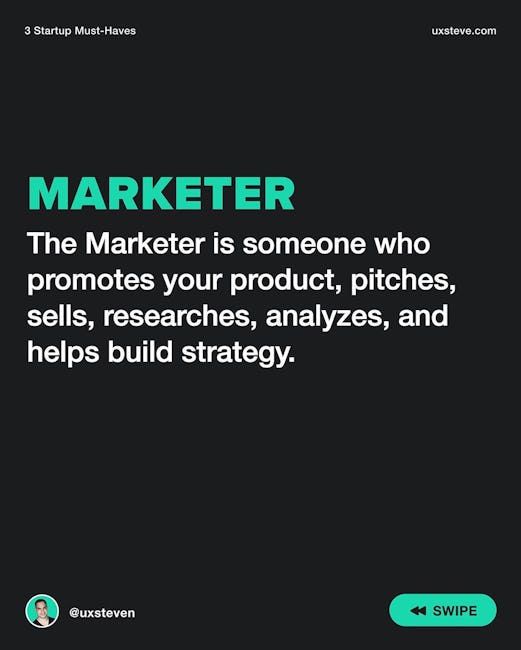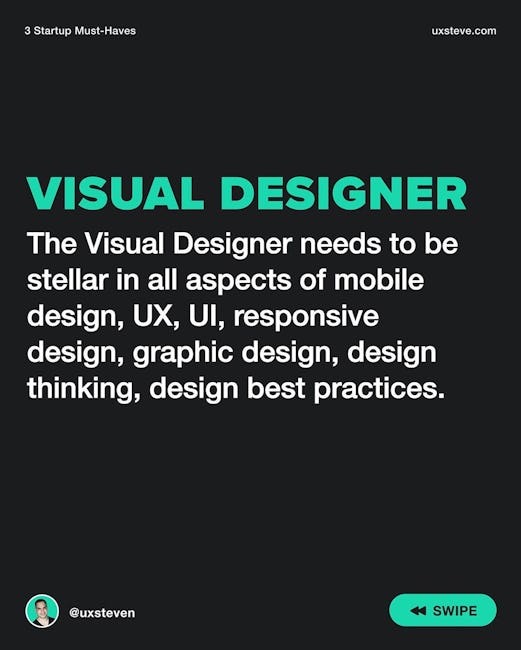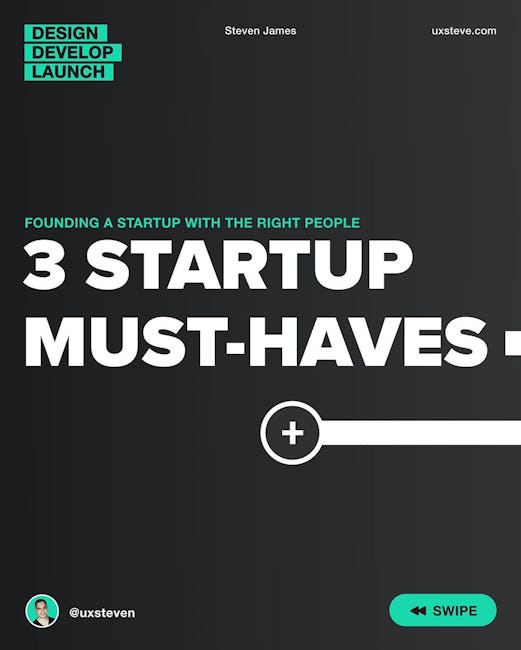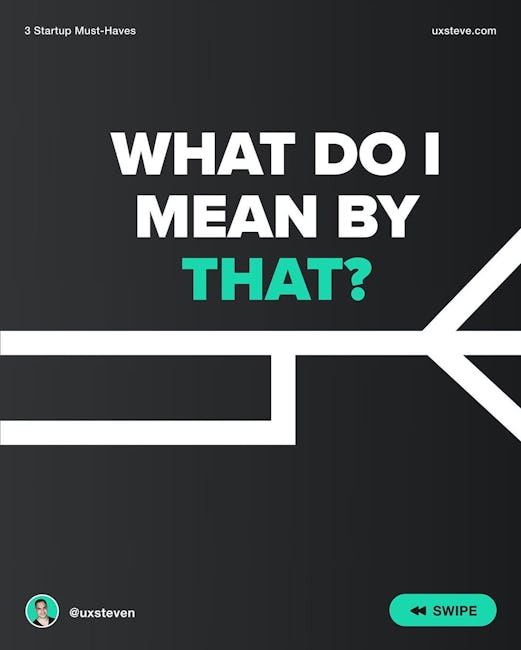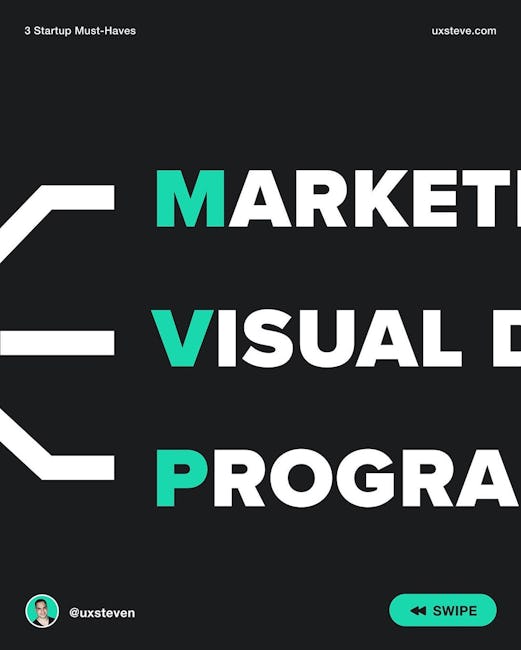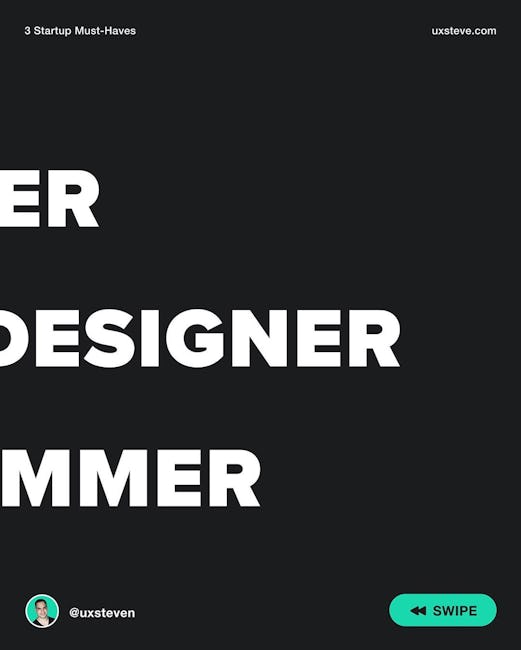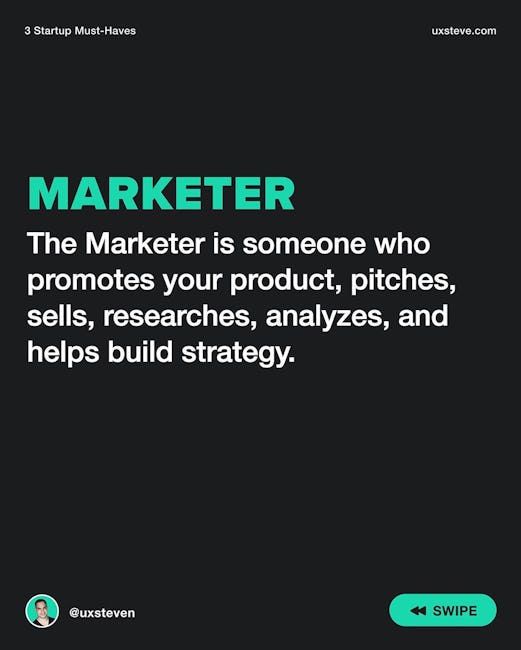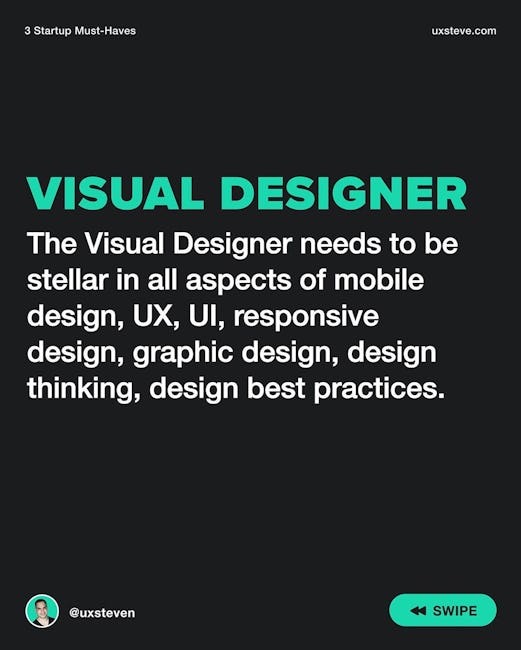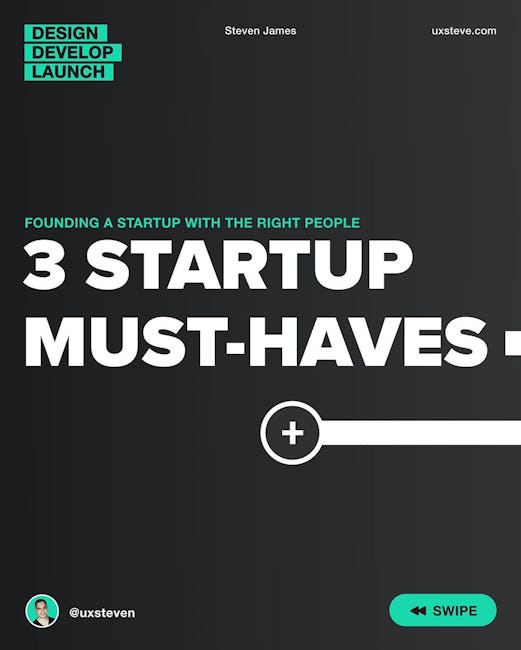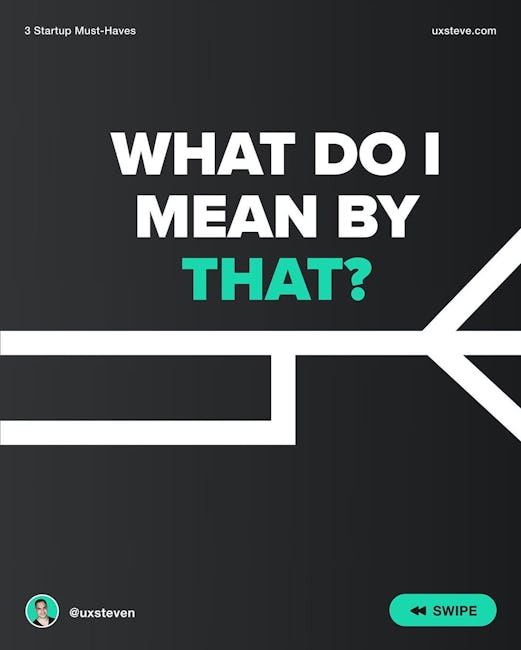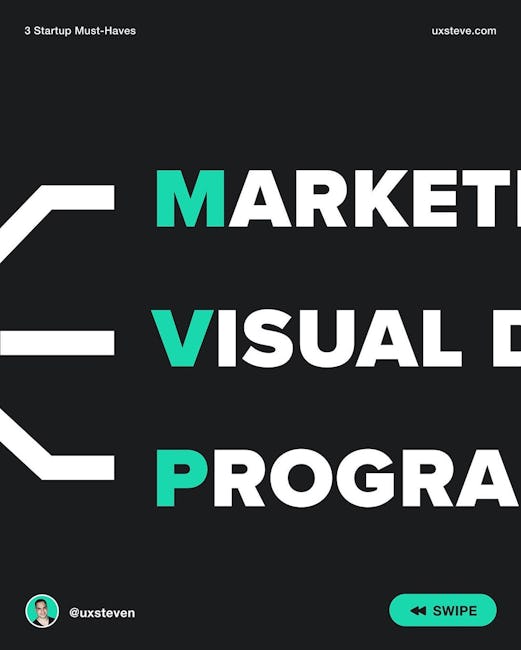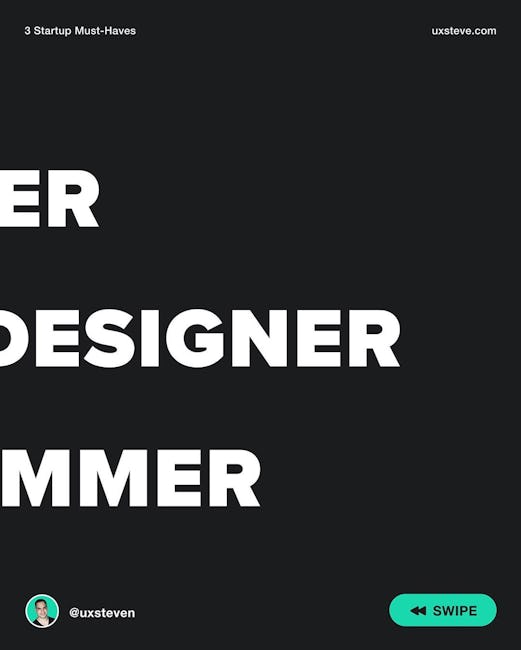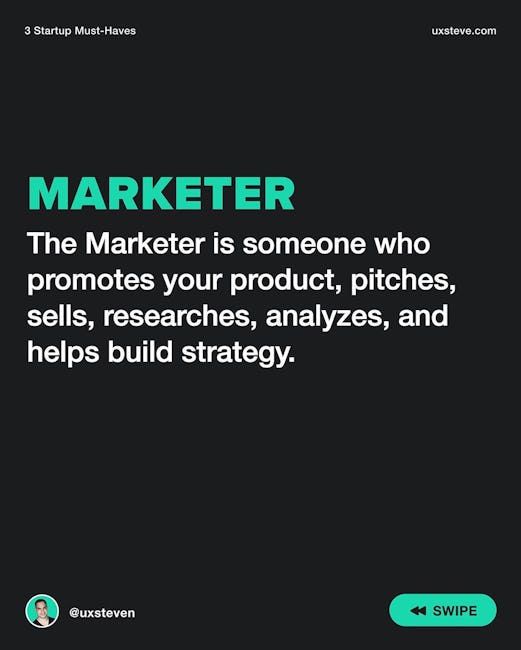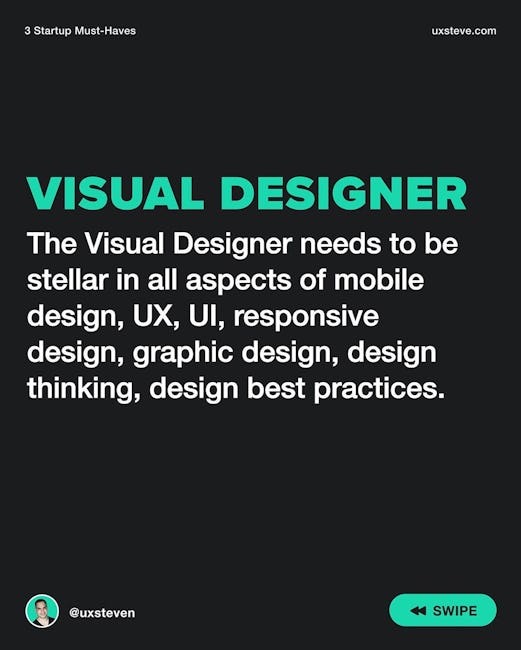 FOUNDING A STARTUP WITH THE RIGHT PEOPLE
3 Startup Must Haves
WHAT DO I MEAN BY THAT?
MARKETING
VISUAL DESIGNER
PROGRAMMER
MARKETER
The Marketer is someone who promotes your product, pitches, sells, researches, analyzes, and helps build strategy.
VISUAL DESIGNER
The Visual Designer needs to be stellar in all aspects of mobile designs, UX, UI, responsive design, graphic design, design thinking, design best practices.
PROGRAMMER
The Programmer is the person who is going to bring your application or idea to life. Handy on the backend / frontend and knows how to translate design comps to a workable, usable product.
Thanks Follow me for more UX, design, strategy, and startup advice
More booklets by Steve Mellor
More Marketing booklets
Your recently viewed booklets
See all booklets