Booklet
3 Logo design tips for young designers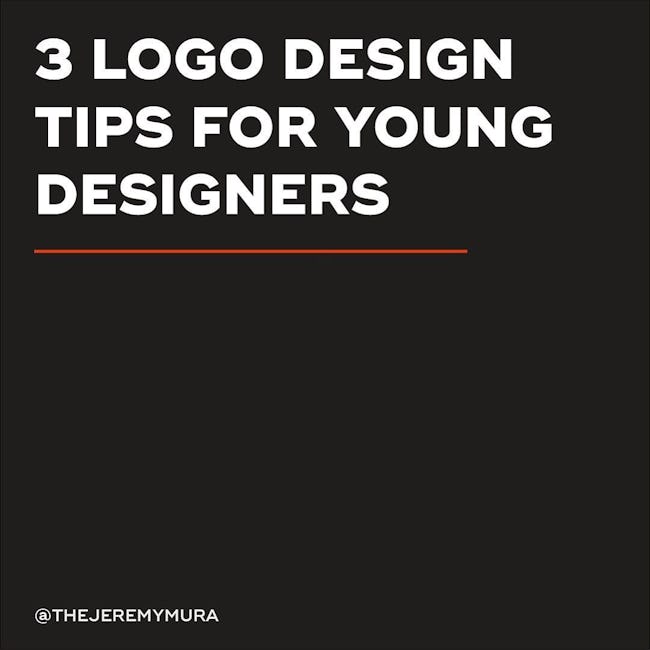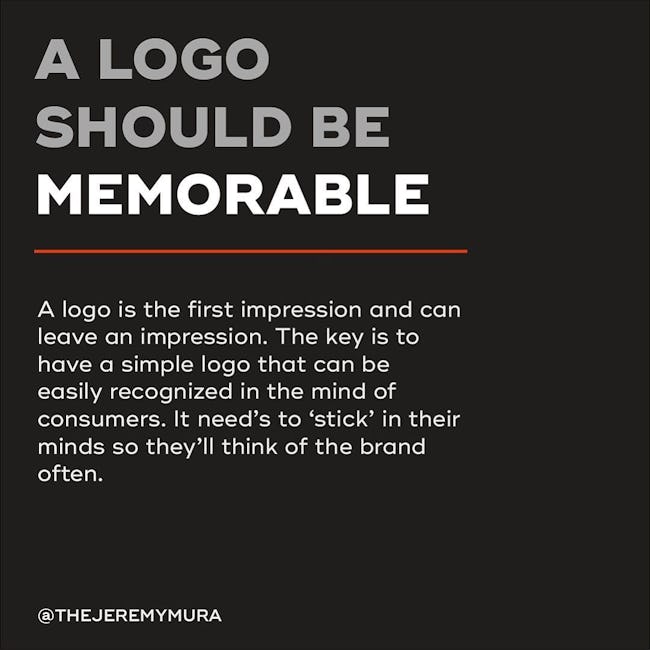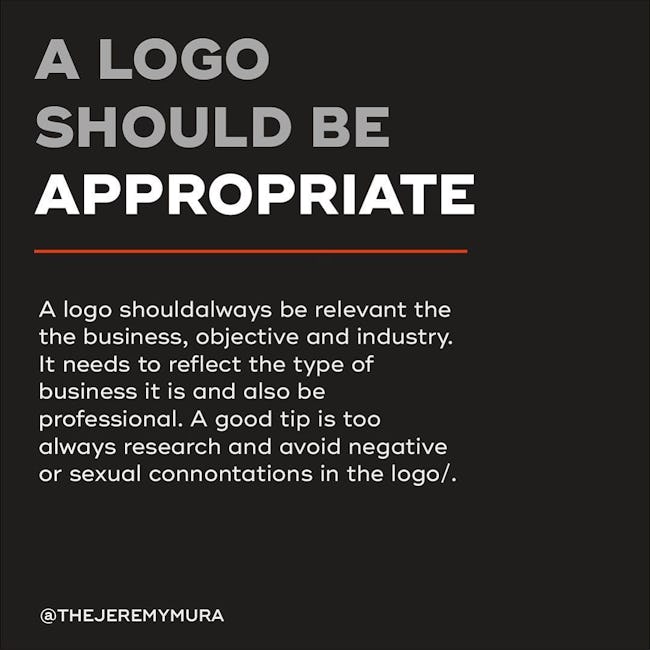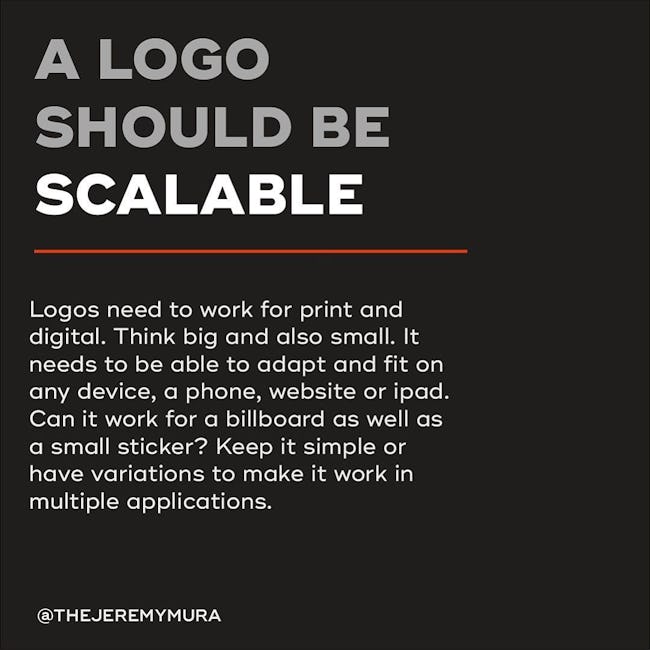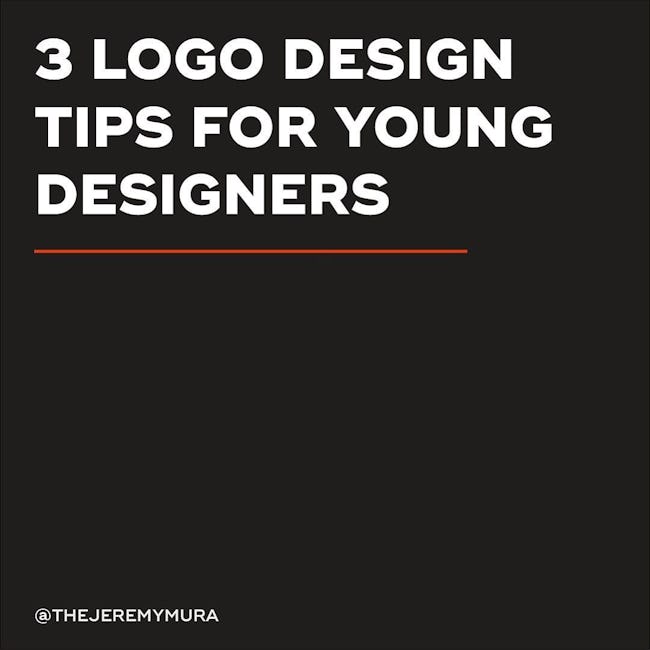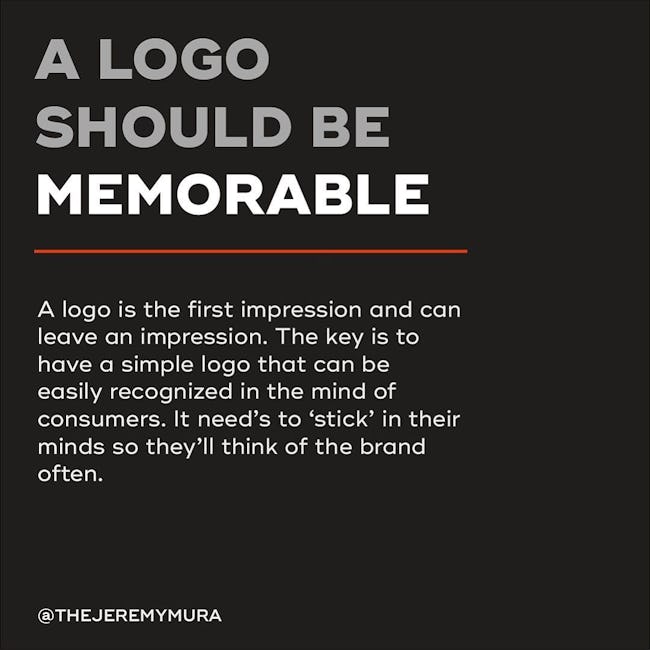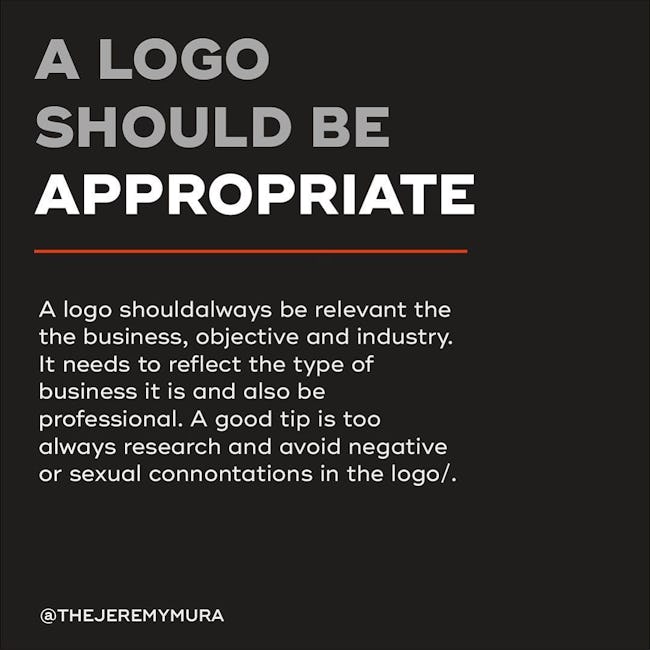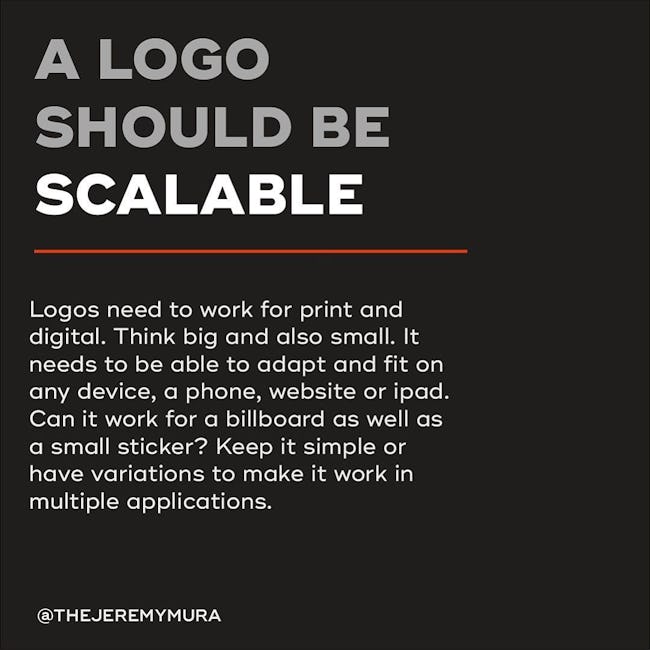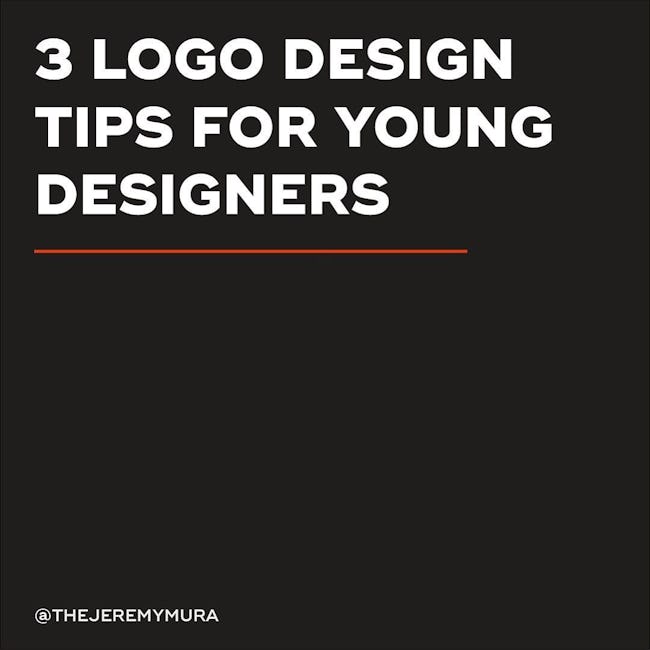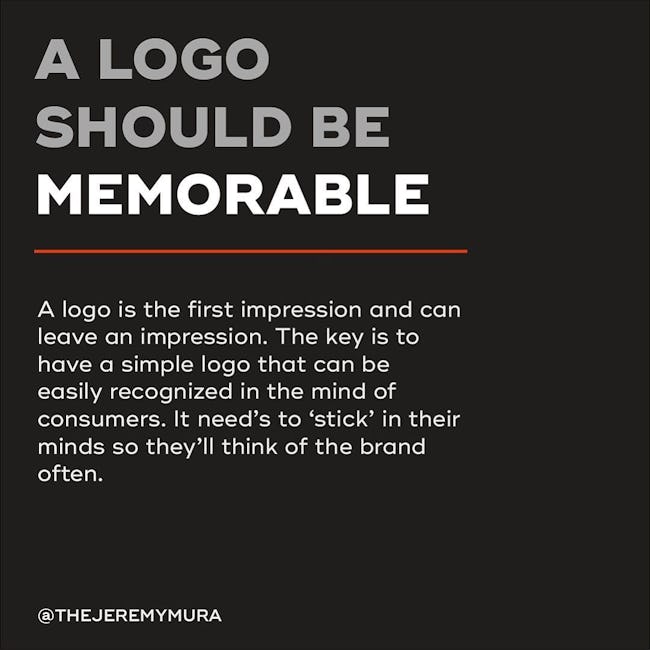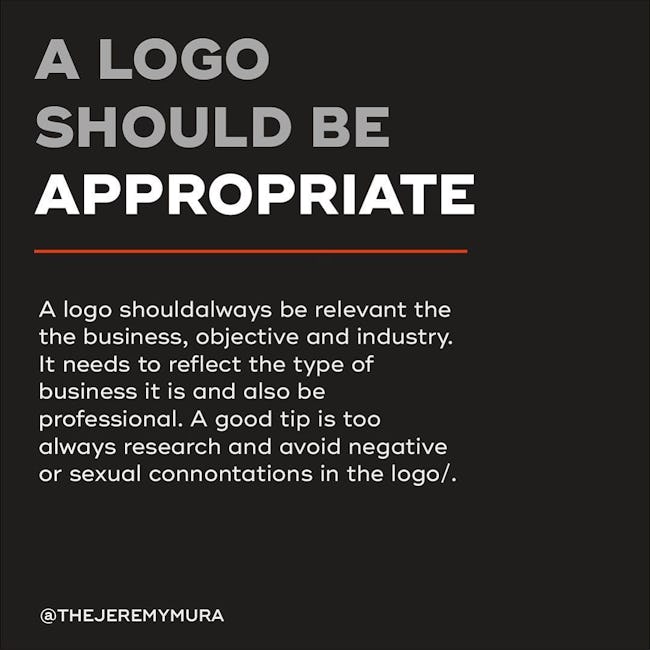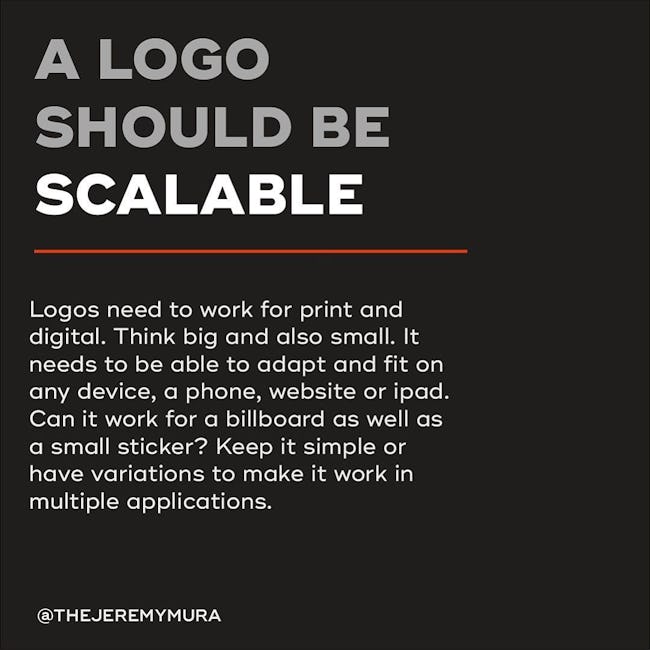 3 Logo design tips for young designers
A LOGO SHOULD BE MEMORABLE
A logo is the first impression and can leave an impression. The key is to have a simple logo that can be easily recognized in the mind of consumers. It needs to 'stick' in their minds so they'll think of the brand often.
A LOGO SHOULD BE APPROPRIATE
.A logo should always be relevant to "the business, objective, and industry. It needs to reflect the type of business it is and also be professional. A good tip is too always research and avoids negative or sexual connotations in the logo.
A LOGO SHOULD BE SCALABLE
Logos need to work for print and digital. Think big and also small. It needs to be able to adapt and fit on any device, a phone, website, or iPad. Can it work for a billboard as well as a small sticker? Keep it simple or have variations to make it work in multiple applications.
More booklets by Jeremy Mura
More Design booklets
Your recently viewed booklets
See all booklets