Booklet
3 components of a great newsletter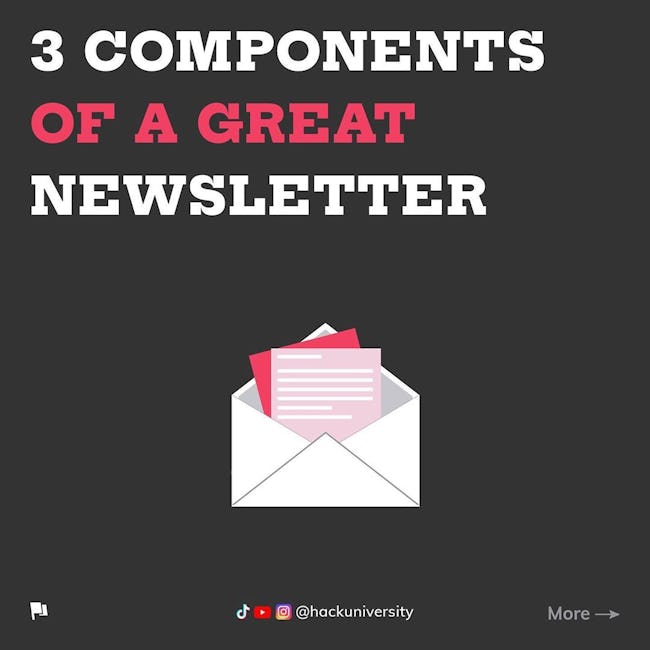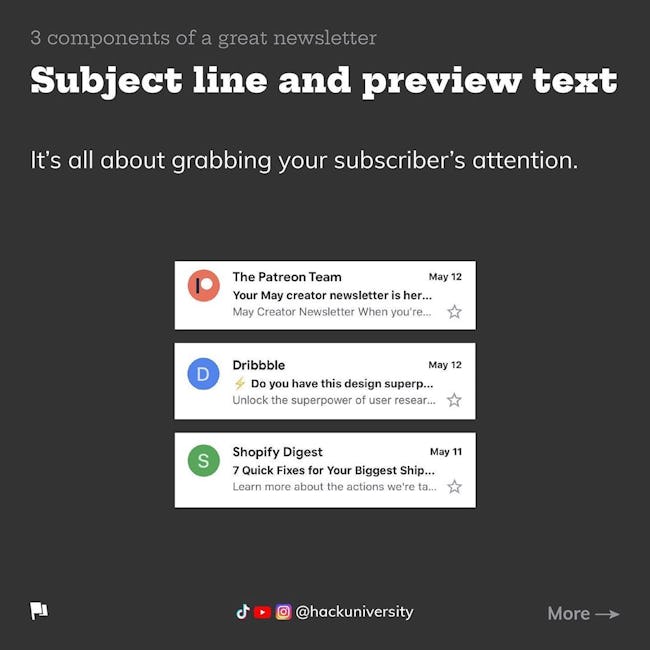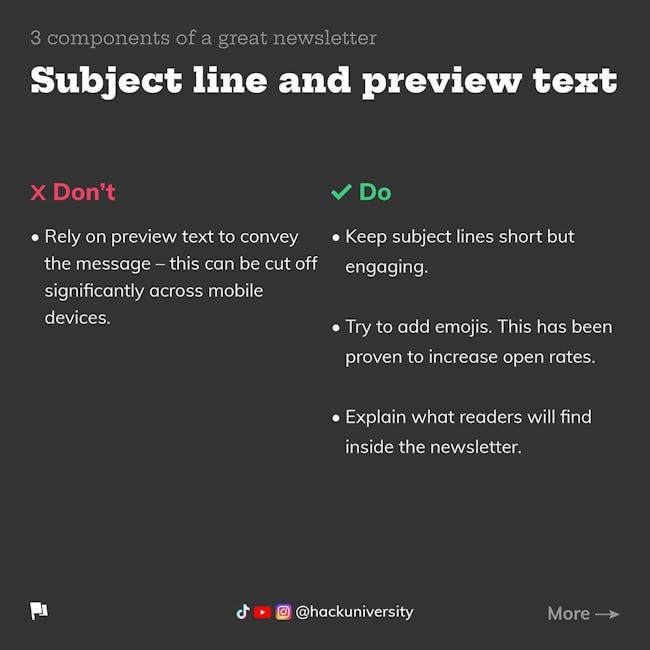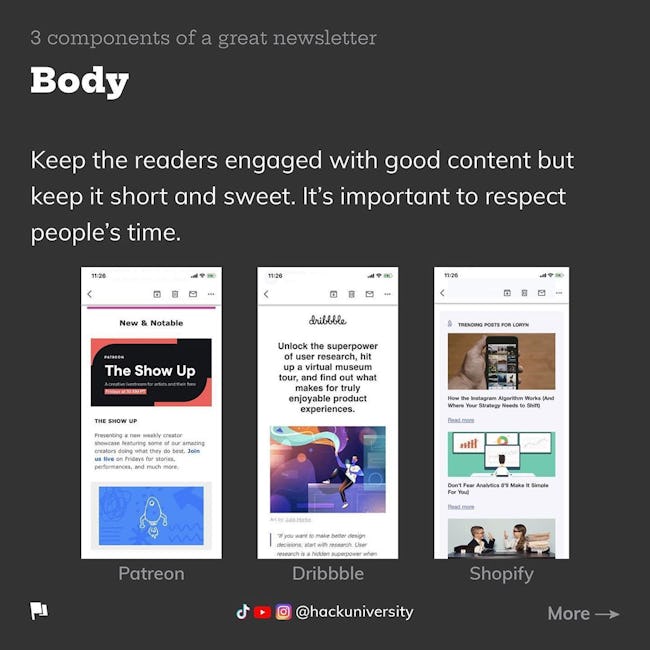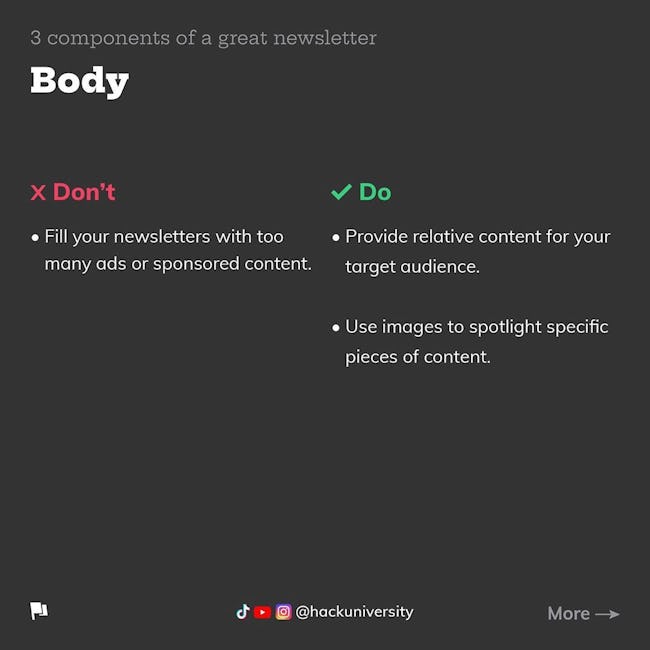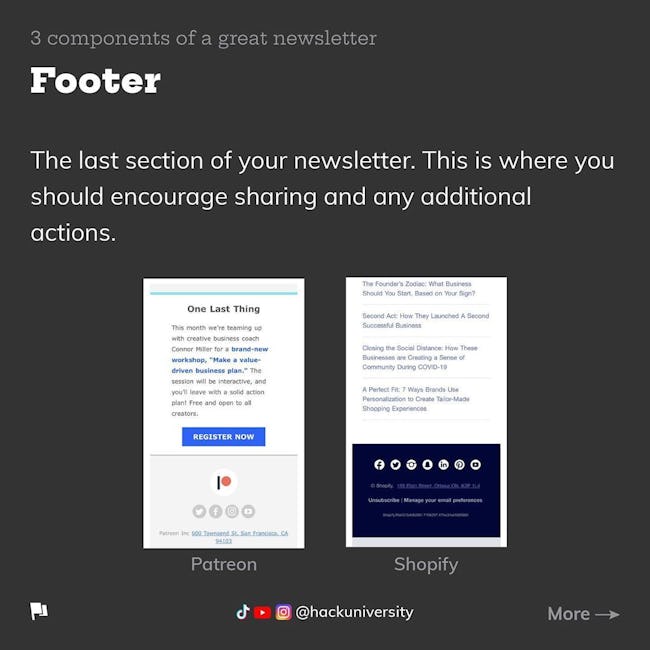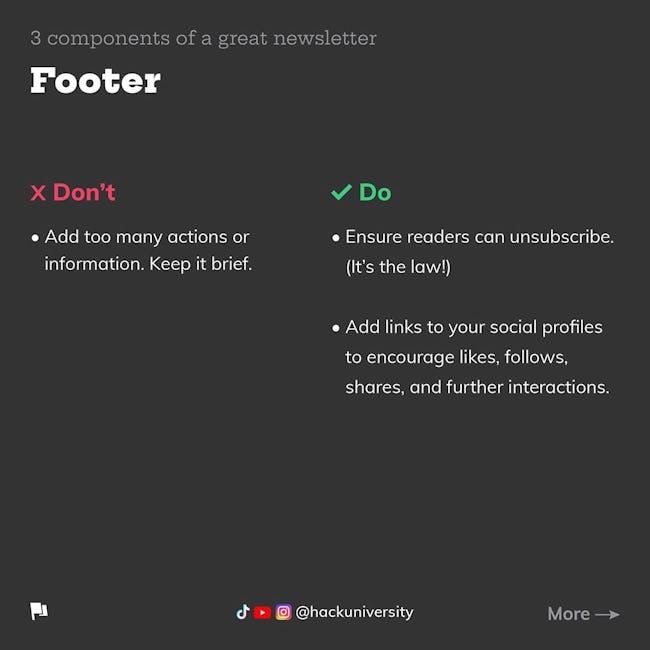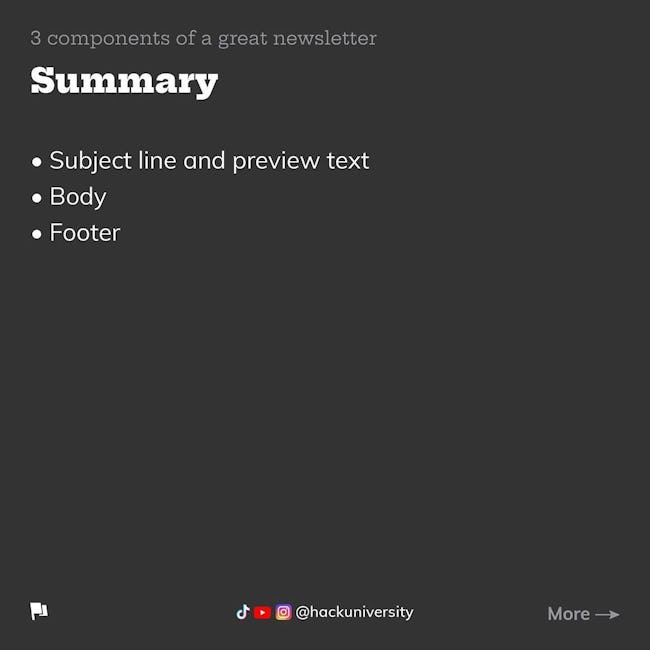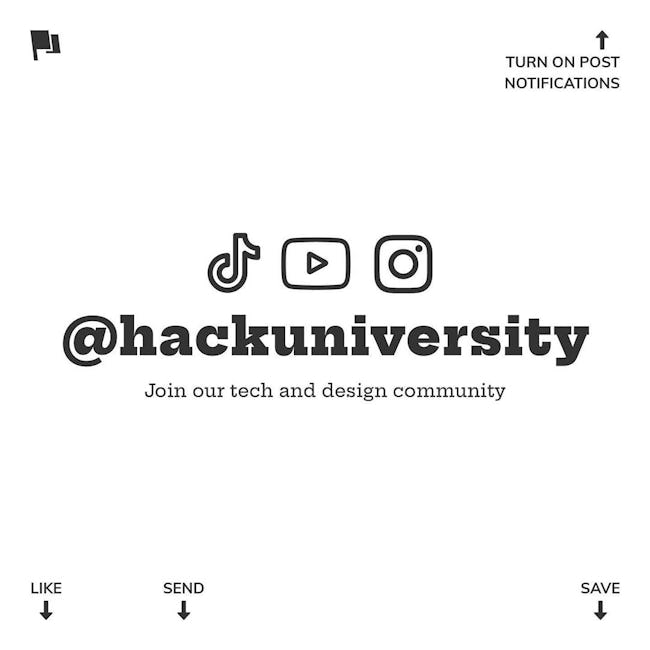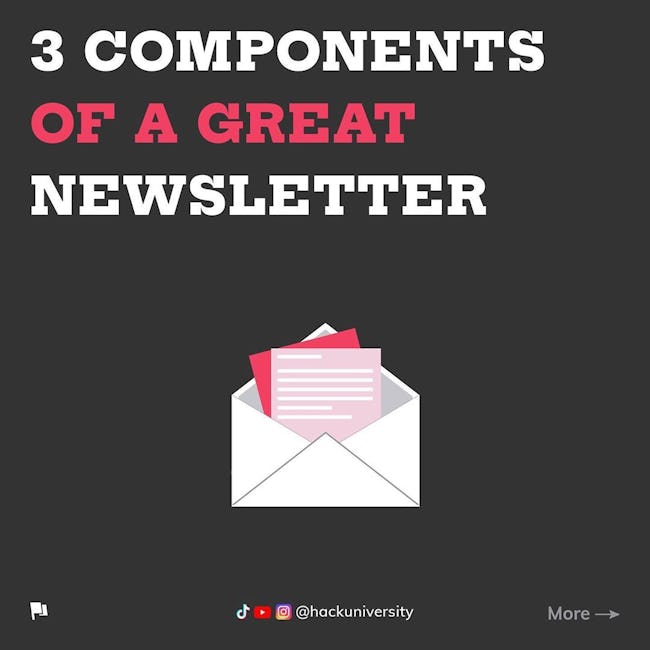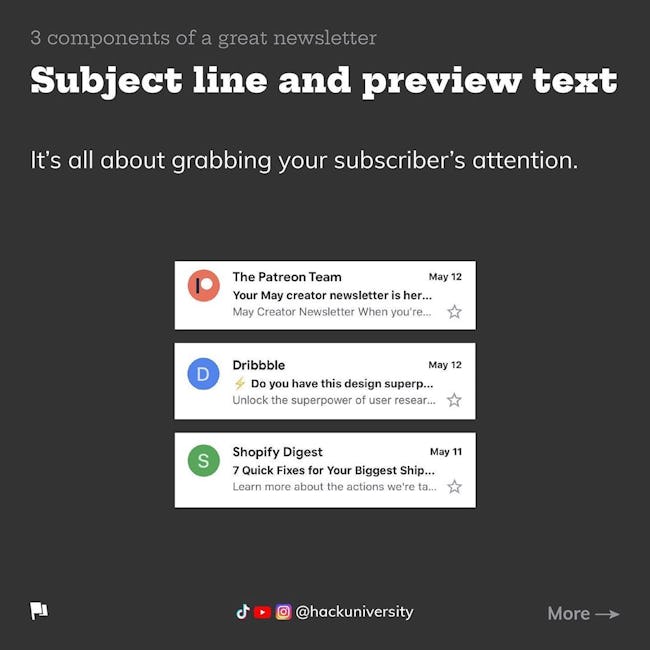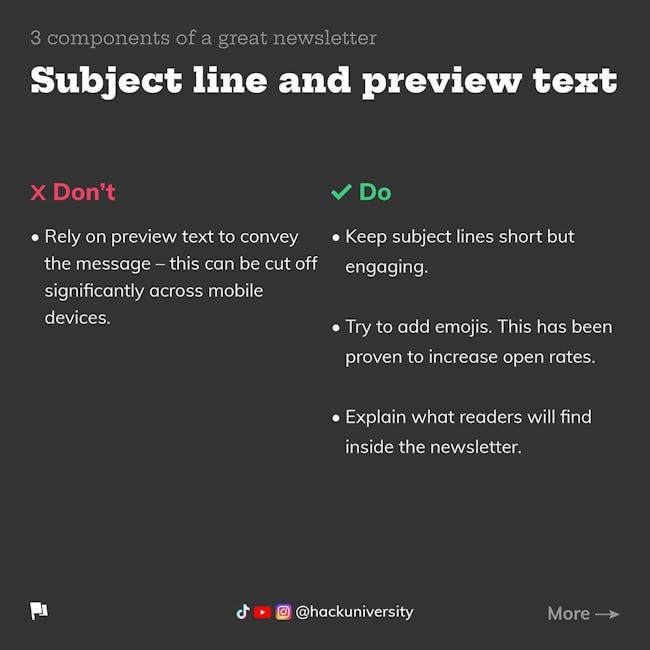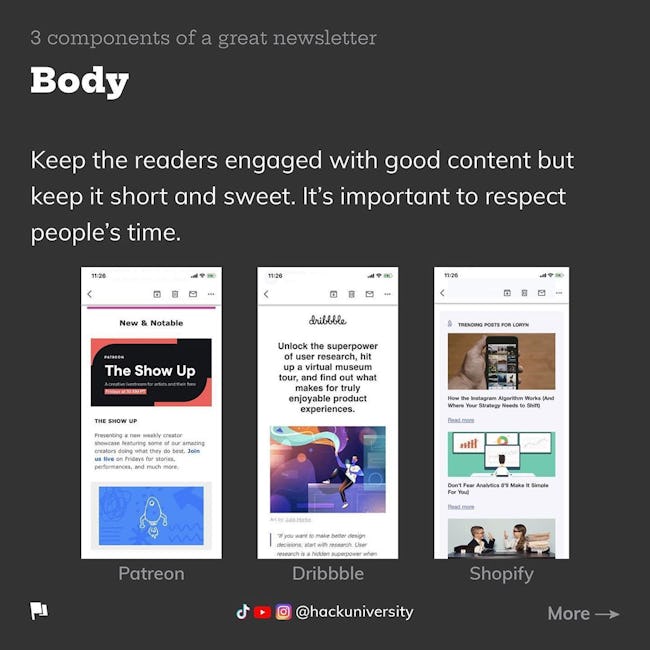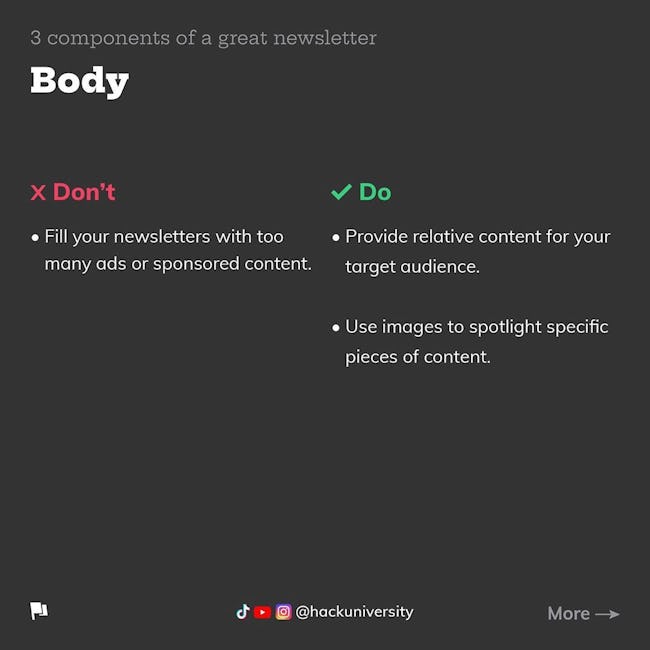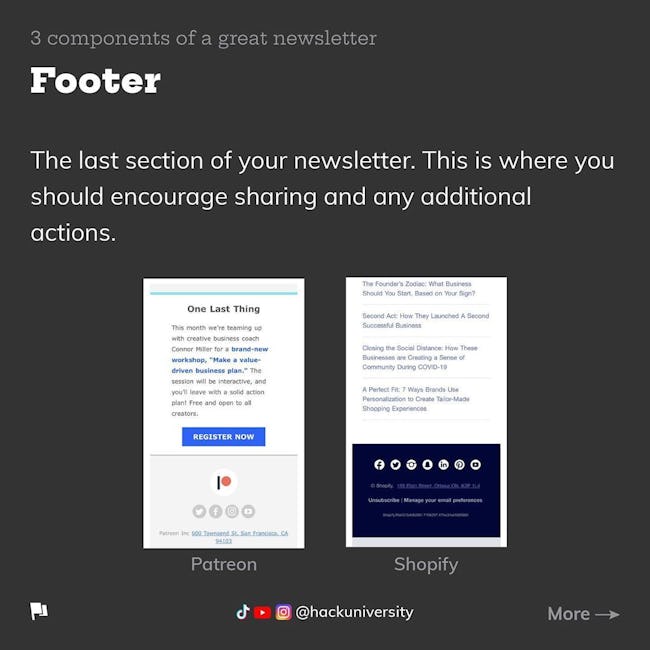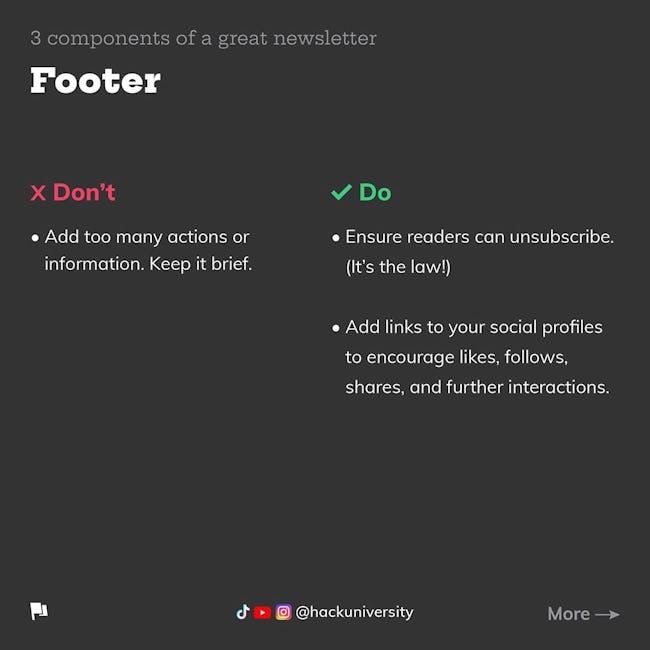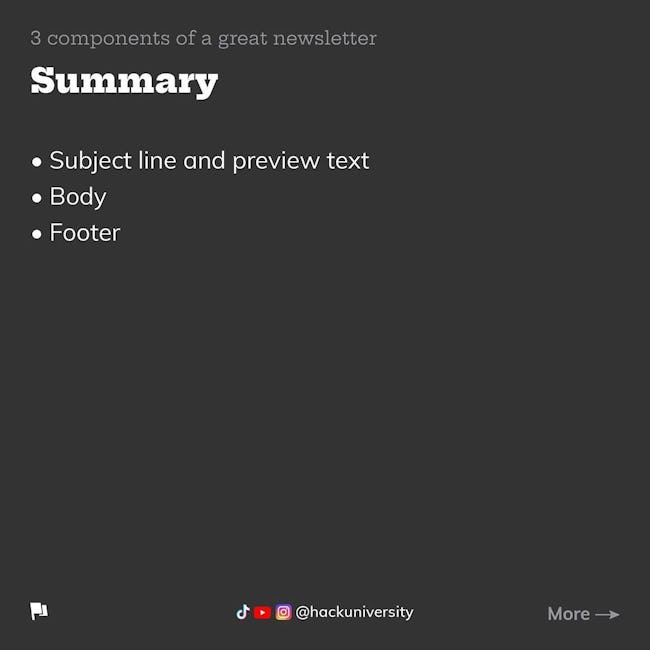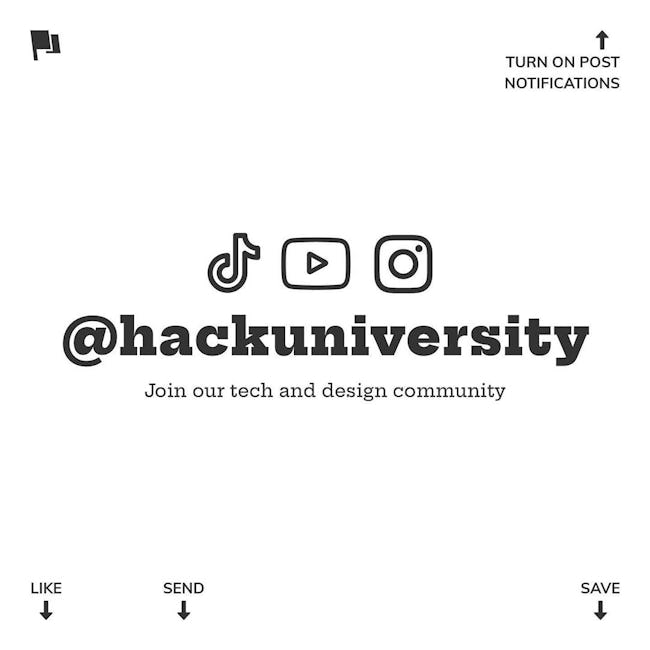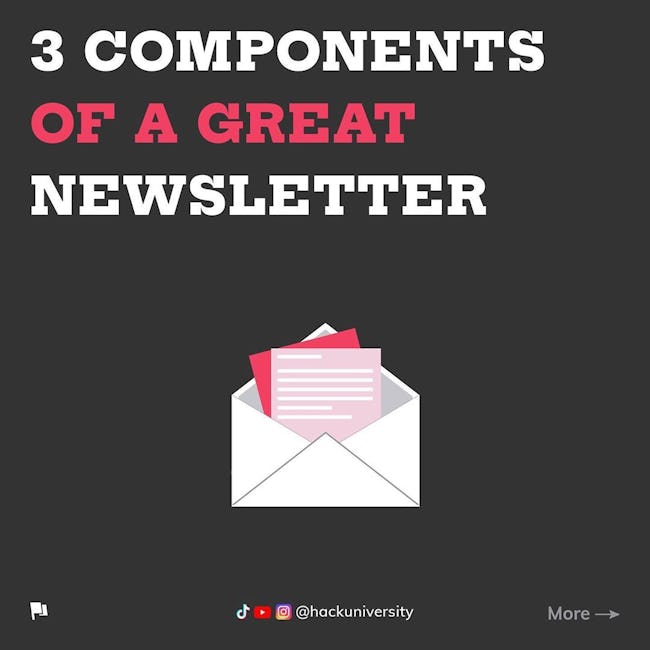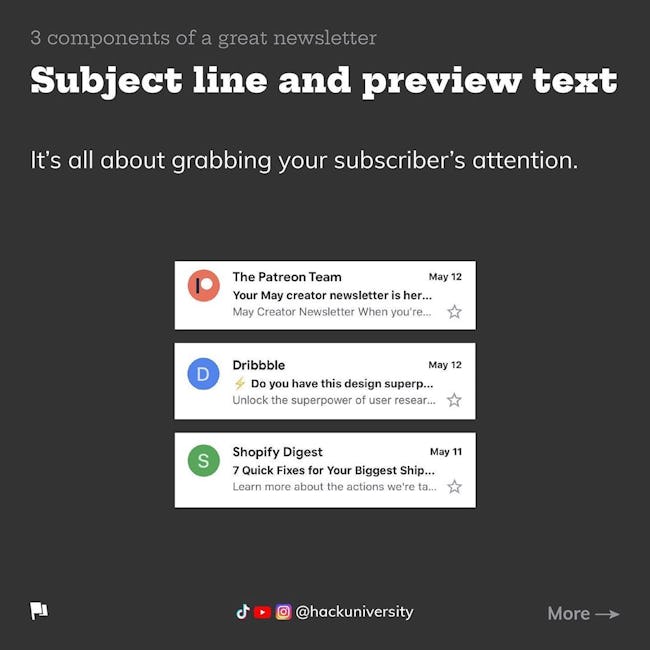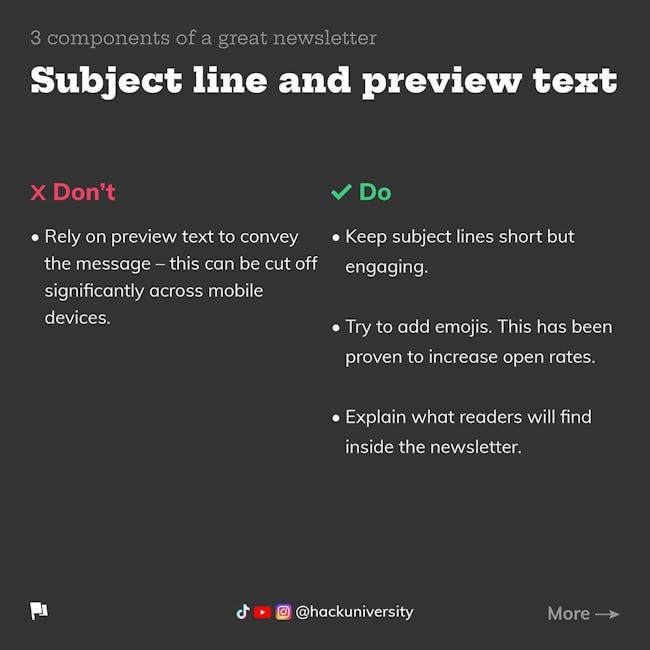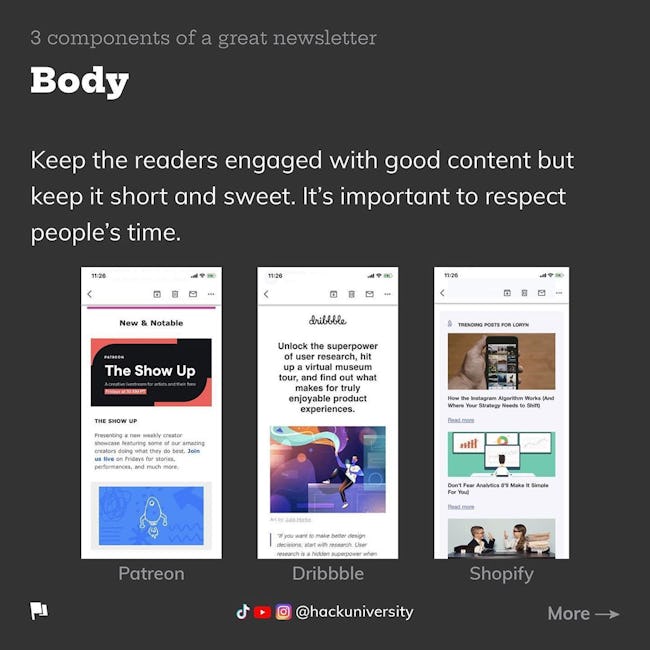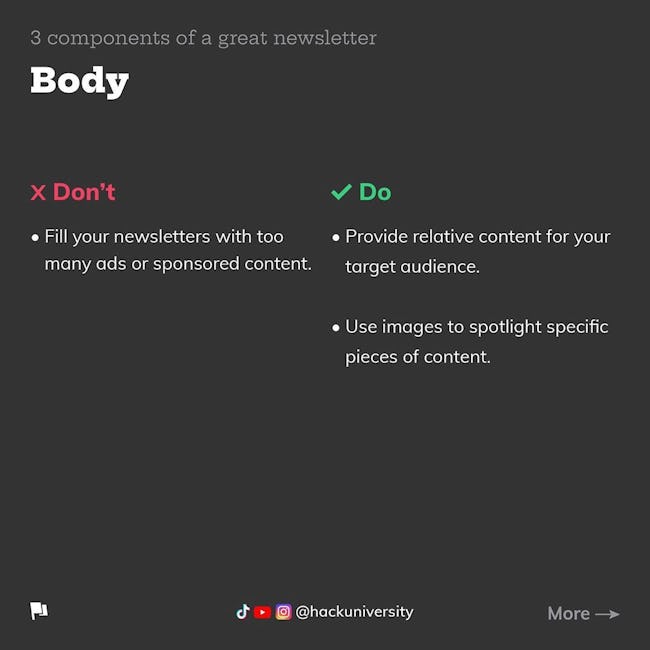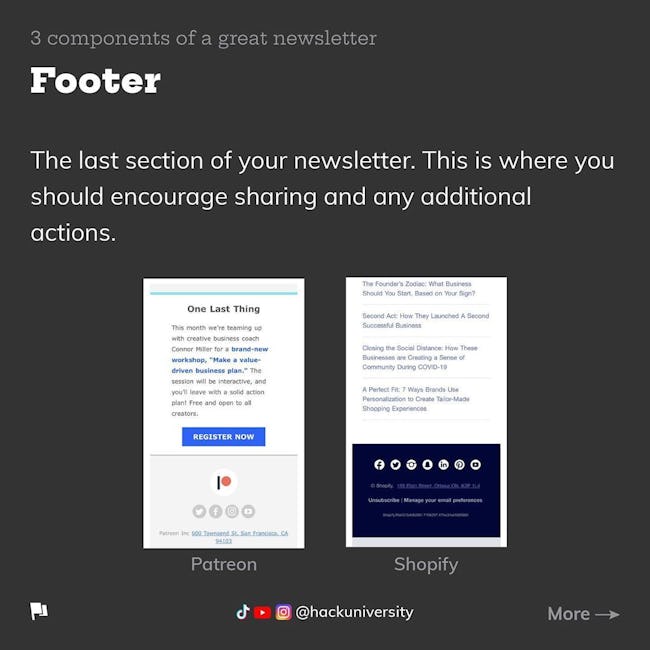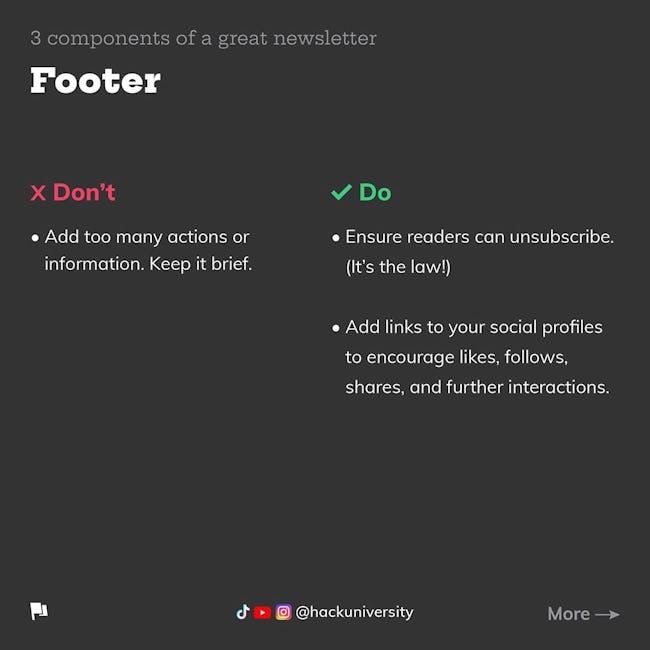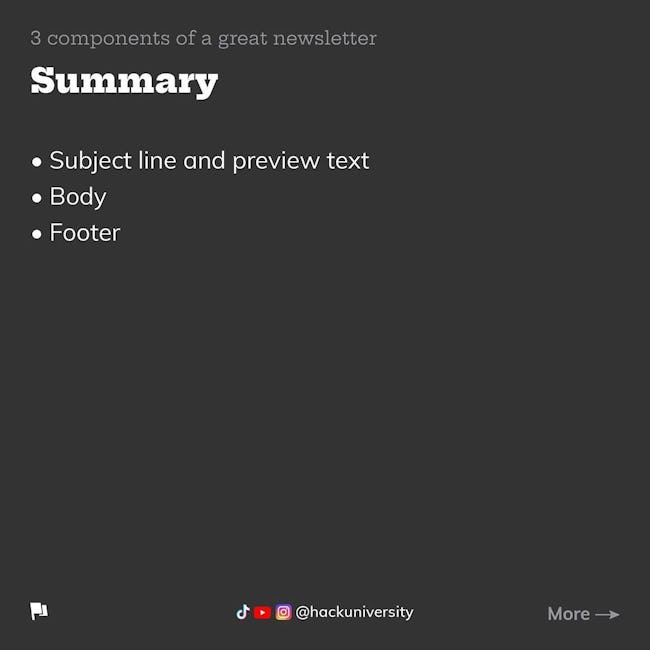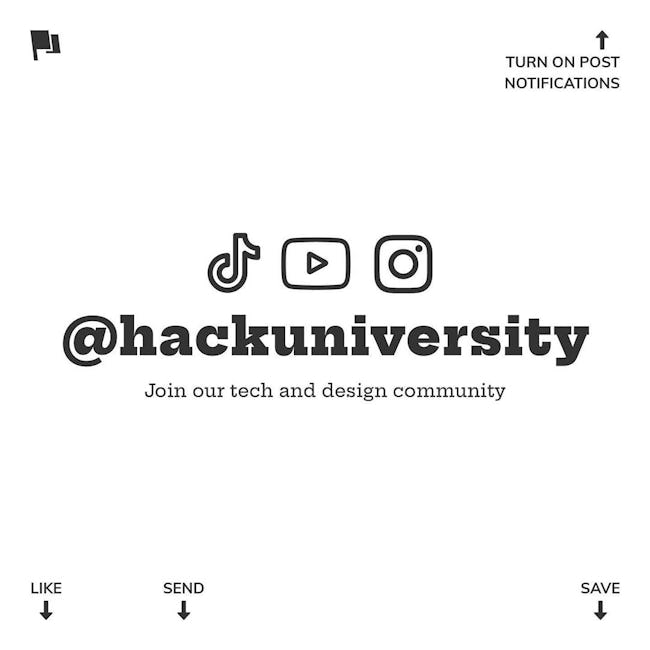 3 components of a great newsletter
Subject line and preview text
It's all about grabbing your subscriber's attention.
Subject line and preview text
Don't
Rely on preview text to convey the message - this can be cut off significantly across mobile devices.
Do
Keep subject lines short but engaging.
Try to add emojis. This has been proven to increase open rates.
Explain what readers will find inside the newsletter
Body
Keep the readers engaged with good content but keep it short and sweet. It's important to respect people's time.
Body
Don't
Fill your newsletters with too many ads or sponsored content.
Do
Provide relative content for your target audience.
Use images to spotlight specific1 pieces of content.
Footer
The last section of your newsletter. This is where you should encourage sharing and any additional actions.
Footer
Don't
Add too many actions or information. Keep it brief.
Do
Ensure readers can unsubscribe. (It's the law!)
Add links to your social profiles I to encourage likes, follows, shares, and further interactions.
Summary
Subject line and preview text
Body
Footer
Join our tech and design community @hackuniversity
youtube.com/HackUniversity
tiktok.eom/@HackUniversity
facebook.com/TheHackUniversity
More booklets by Hack University
More Development booklets
Your recently viewed booklets
See all booklets