Booklet
22 Useful resource for getting started in UX design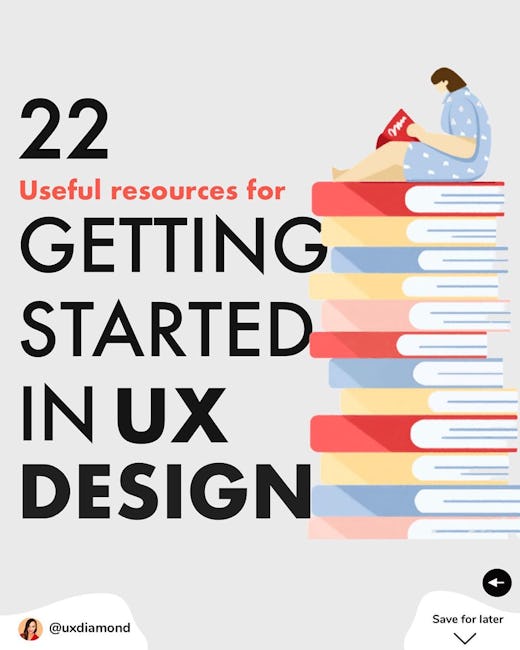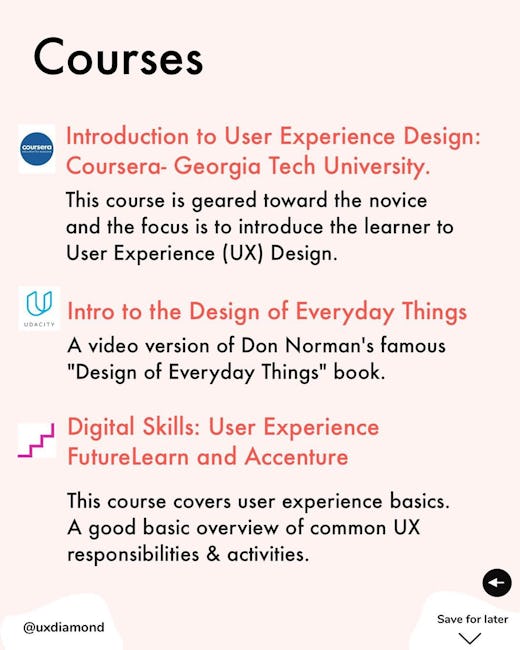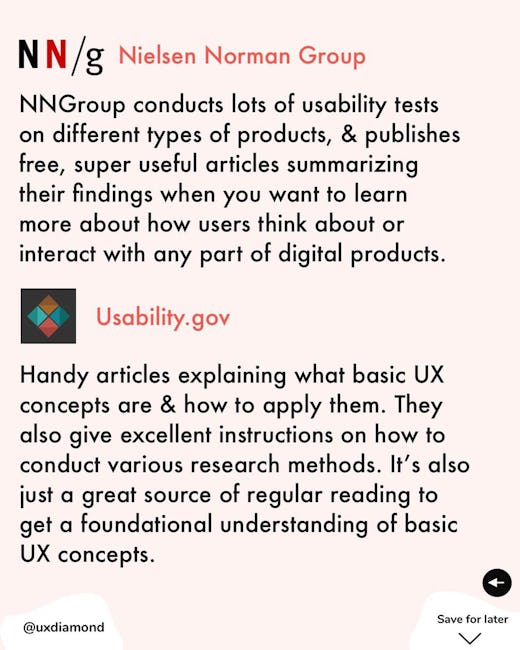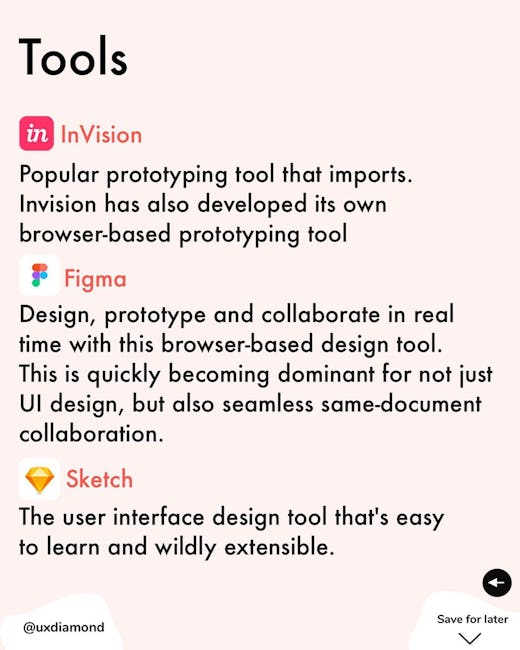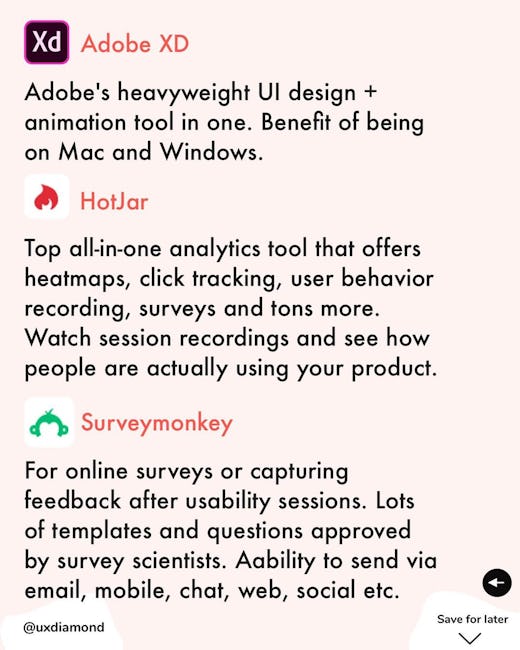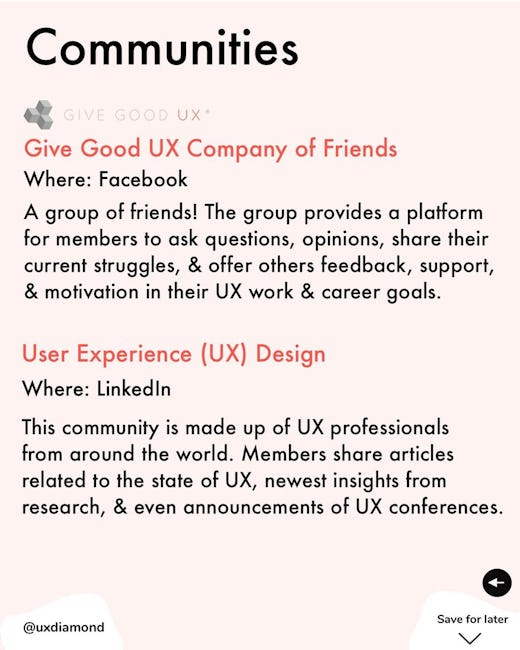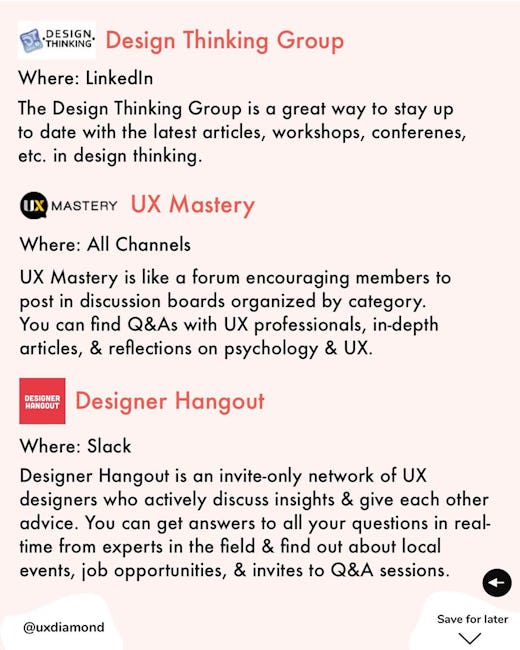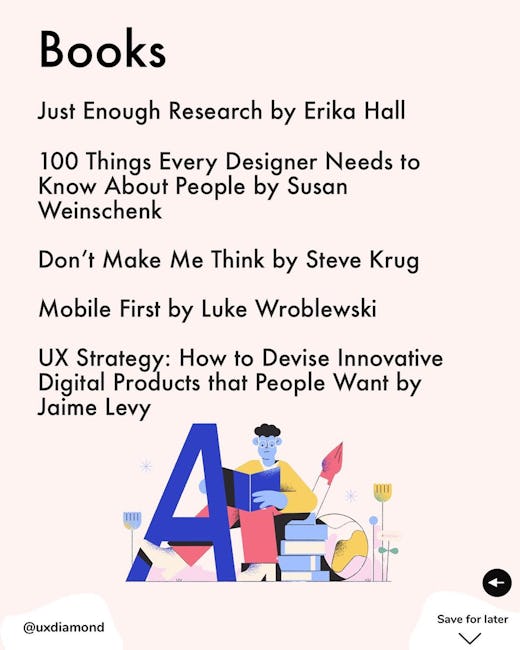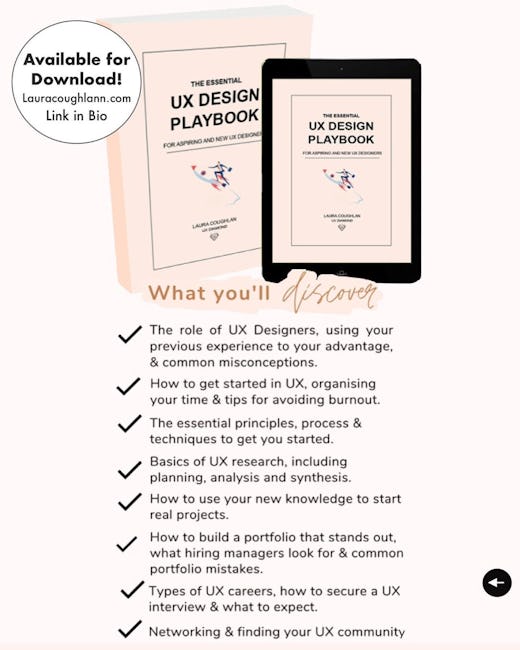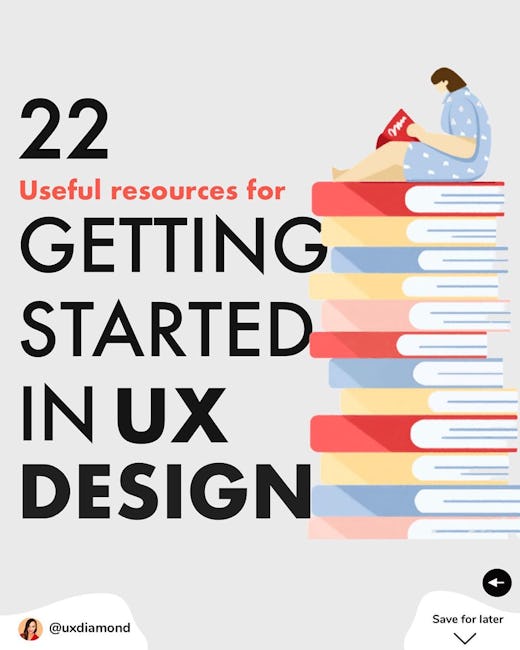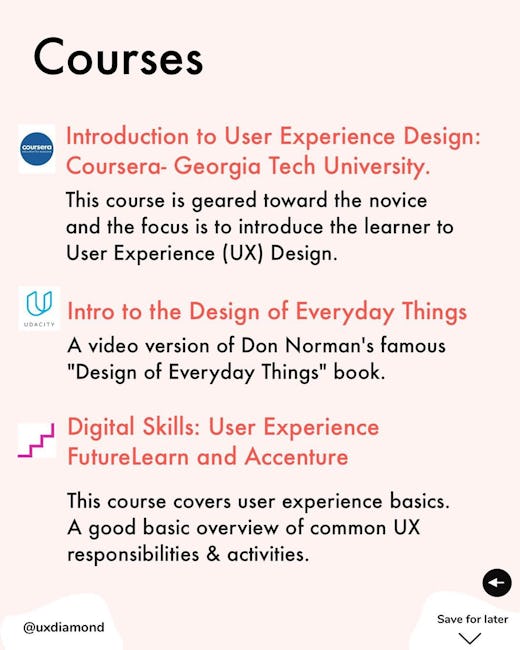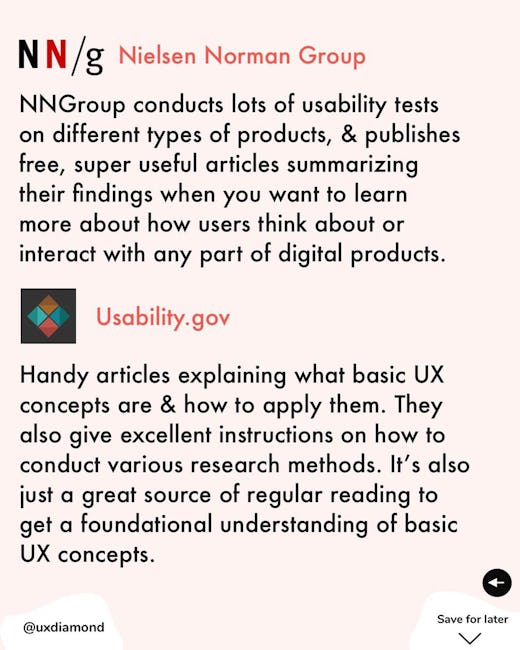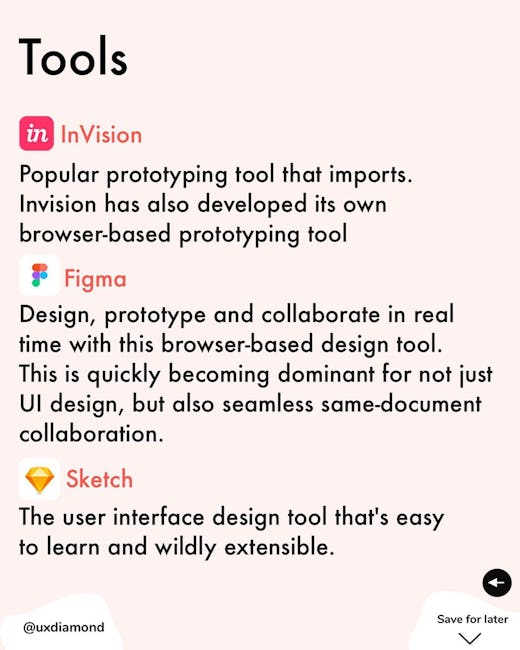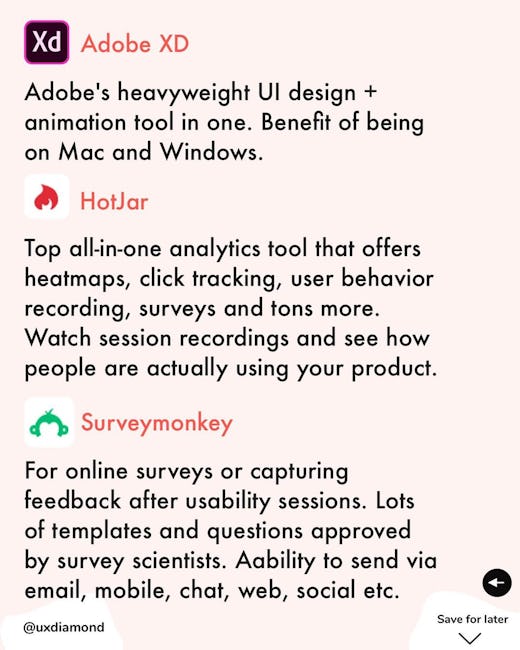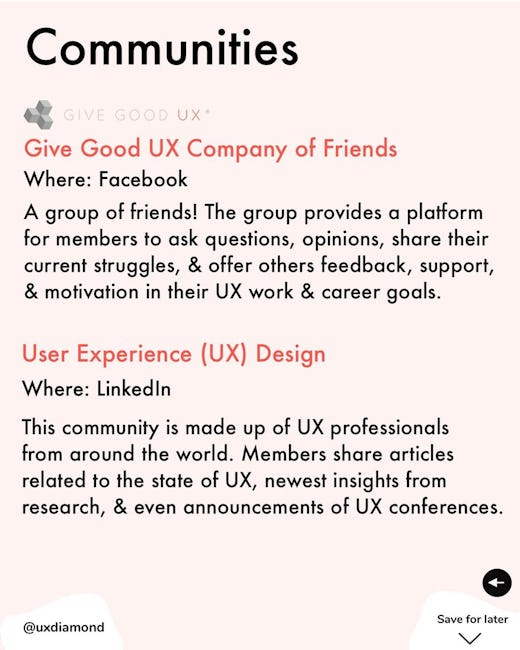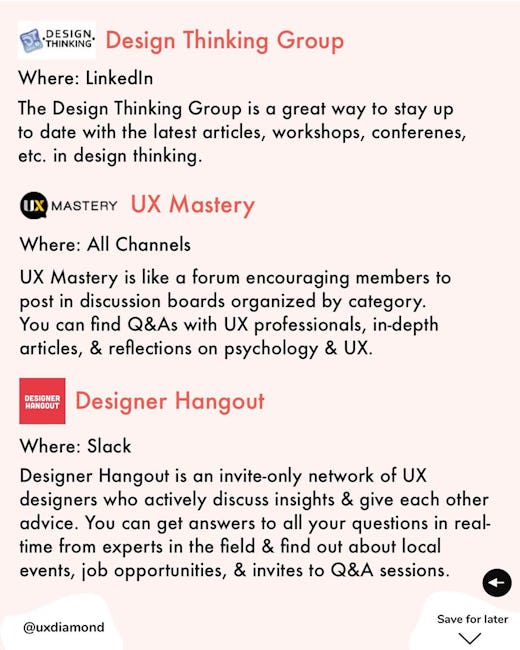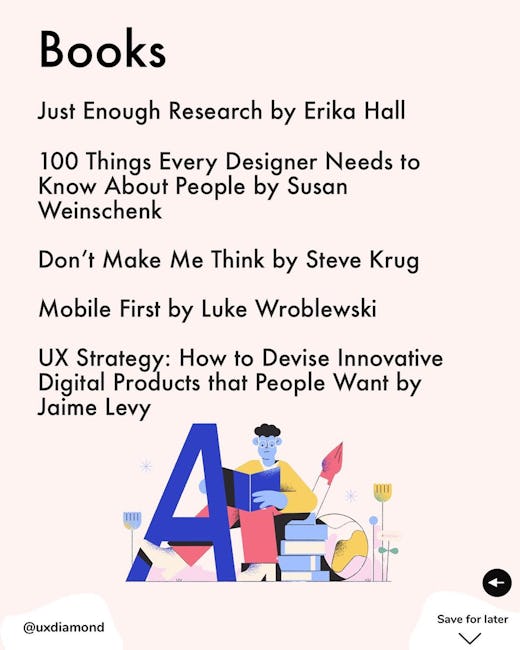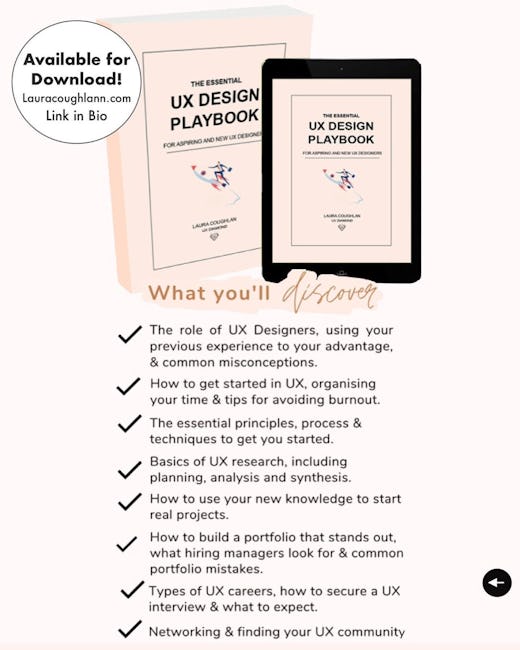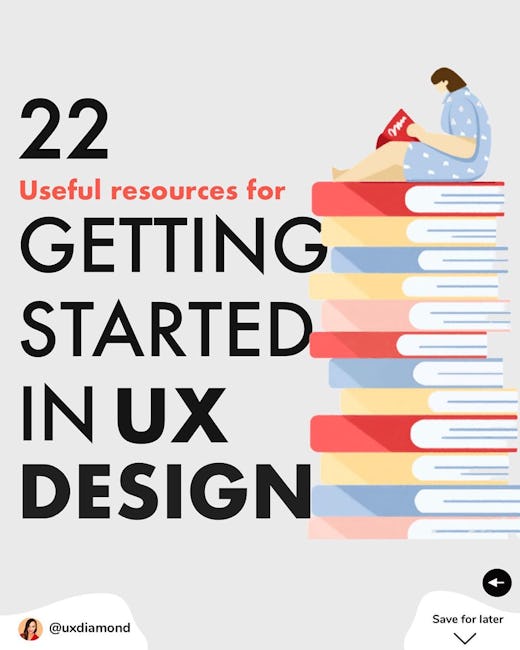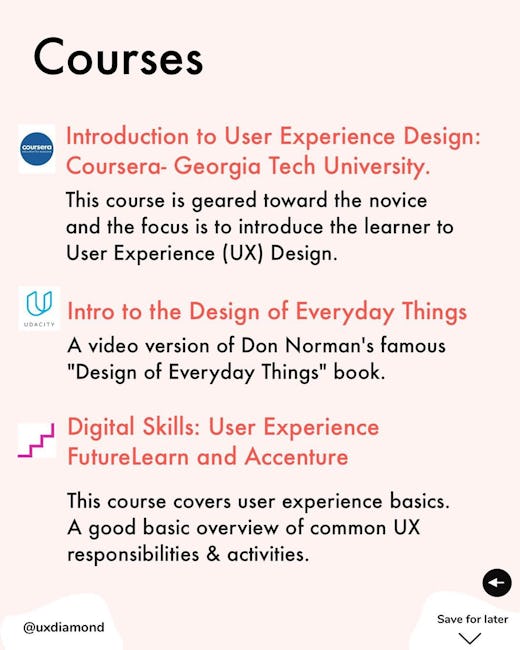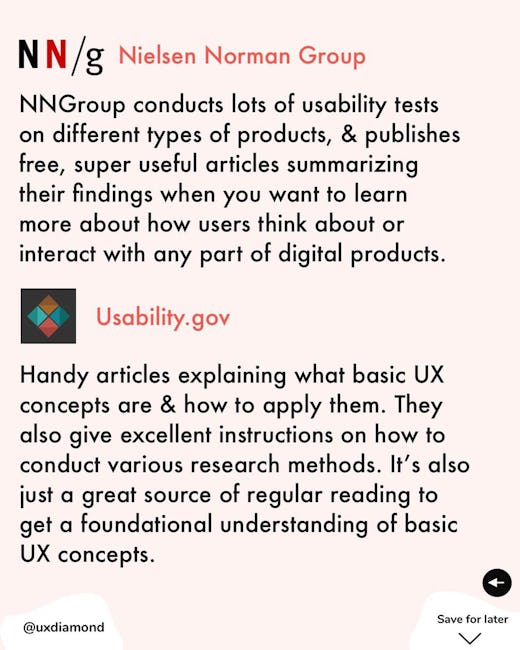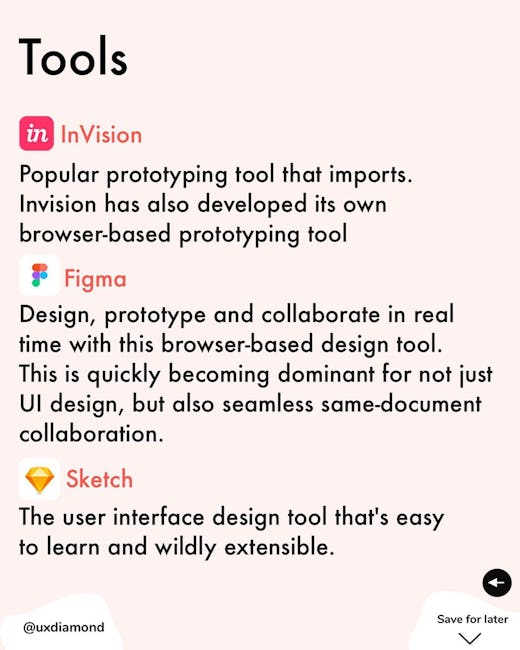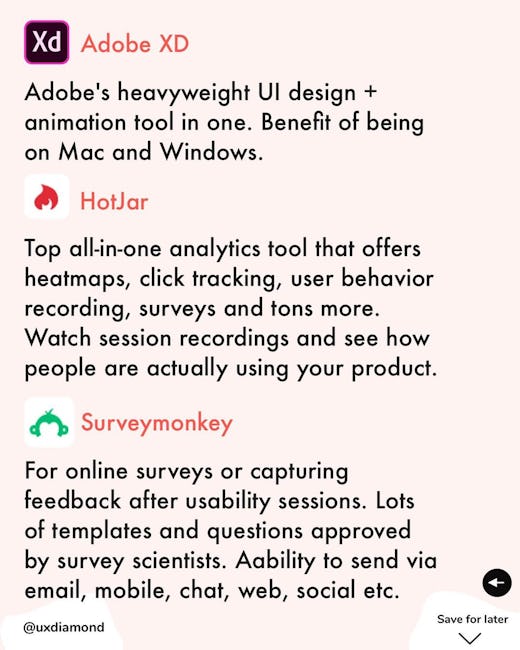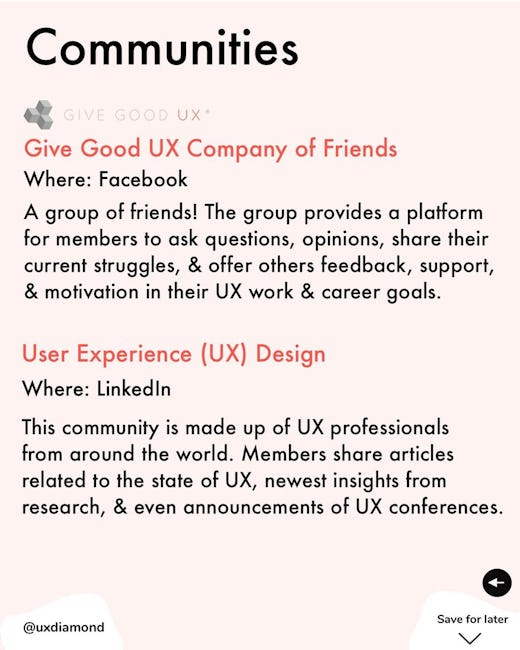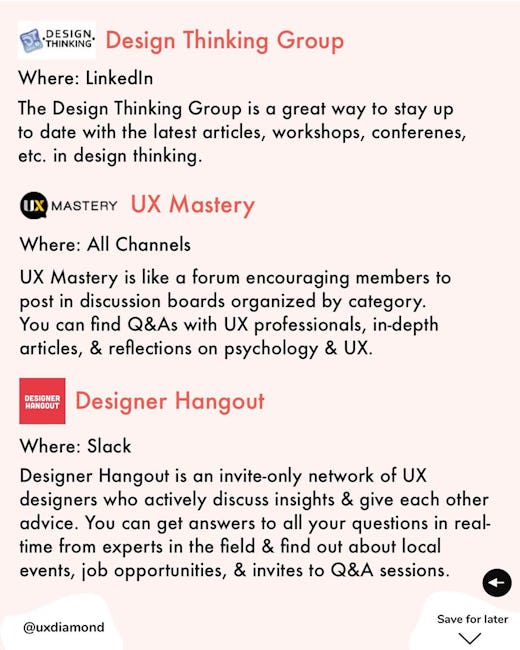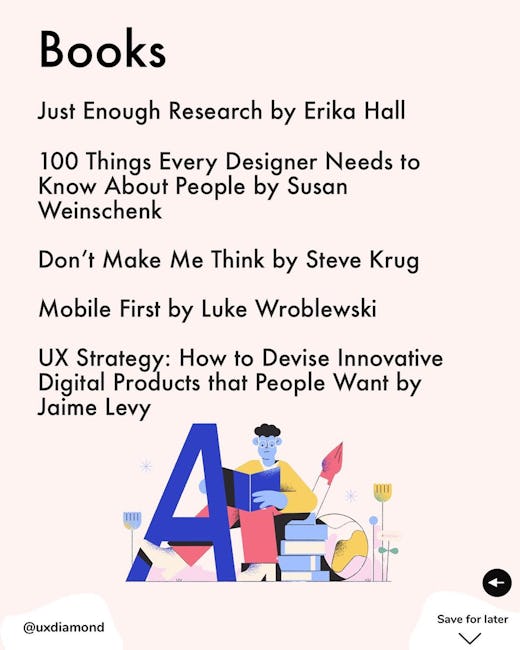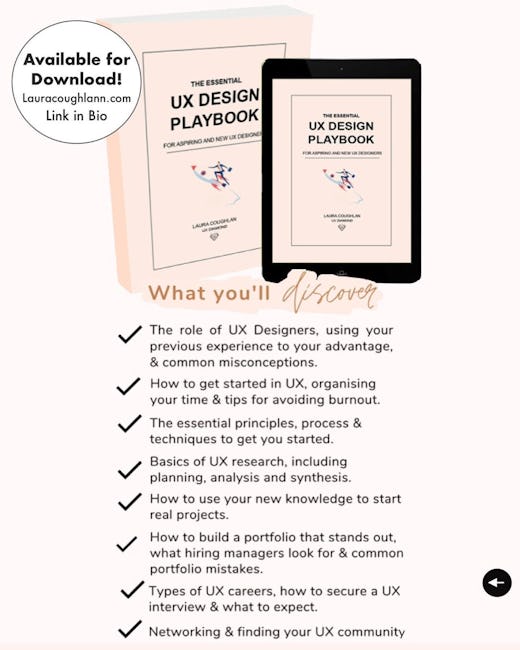 22 Useful resource for getting started in UX design
Courses
Introduction to User Experience Design: Coursera- Georgia Tech University.
This course is geared toward the novice and the focus is to introduce the learner to User Experience (UX) Design.
Intro to the Design of Everyday Things
A video version of Don Norman's famous Design of Everyday Things book
Digital Skills: User Experience FutureLearn and Accenture
This course covers user experience basics. A good basic overview of common UX responsibilities & activities.
N N/g Nielsen Norman Group
NNGroup conducts lots of usability tests on different types of products, & publishes free, super useful articles summarizing their findings when you want to learn more about how users think about or interact with any part of digital products.
Usability.gov
Handy articles explaining what basic UX concepts are & how to apply them. They also give excellent instructions on how to conduct various research methods. It's also just a great source of regular reading to get a foundational understanding of basic UX concepts.
Tools
InVision
Popular prototyping tool that imports. Invision has also developed its own browser-based prototyping tool
Figma
Design, prototype and collaborate in real time with this browser-based design tool. This is quickly becoming dominant for not just Ul design, but also seamless same-document collaboration.
Sketch
The user interface design tool that's easy to learn and wildly extensible.
Adobe XD
Adobe's heavyweight Ul design + animation tool in one. Benefit of being on Mac and Windows.
HotJar
Top all-in-one analytics tool that offers heatmaps, click tracking, user behavior recording, surveys and tons more. Watch session recordings and see how people are actually using your product.
Surveymonkey
For online surveys or capturing feedback after usability sessions. Lots of templates and questions approved by survey scientists. Aability to send via email, mobile, chat, web, social etc.
Communities
Give Good UX Company of Friends
Where: Facebook
A group of friends! The group provides a platform for members to ask questions, opinions, share their current struggles, & offer others feedback, support, & motivation in their UX work & career goals.
User Experience (UX) Design
Where: Linkedln
This community is made up of UX professionals from around the world. Members share articles related to the state of UX, newest insights from research, & even announcements of UX conferences.
Design Thinking Group
The Design Thinking Group is a great way to stay up to date with the latest articles, workshops, conferenes, etc. in design thinking.
UX Mastery
Where: All Channels
UX Mastery is like a forum encouraging members to post in discussion boards organized by category. You can find Q&As with UX professionals, in-depth articles, & reflections on psychology & UX.
Designer Hangout
Where: Slack
Designer Hangout is an invite-only network of UX designers who actively discuss insights & give each other advice. You can get answers to all your questions in realtime from experts in the field & find out about local events, job opportunities, & invites to Q&A sessions
Books
Just Enough Research by Erika Hall
100 Things Every Designer Needs to Know About People by Susan Weinschenk
Don't Make Me Think by Steve Krug
Mobile First by Luke Wroblewski
UX Strategy: How to Devise Innovative Digital Products that People Want by Jaime Levy
Thank you for reading! Do you have any extras to add? Let me know in the comments!
More booklets by Laura Coughlan
More Design booklets
Your recently viewed booklets
See all booklets