Booklet
20 Tips For Creating Exciting UX Copy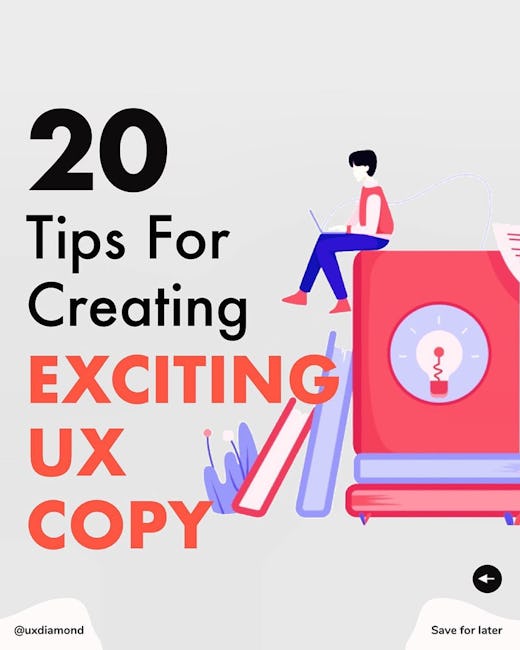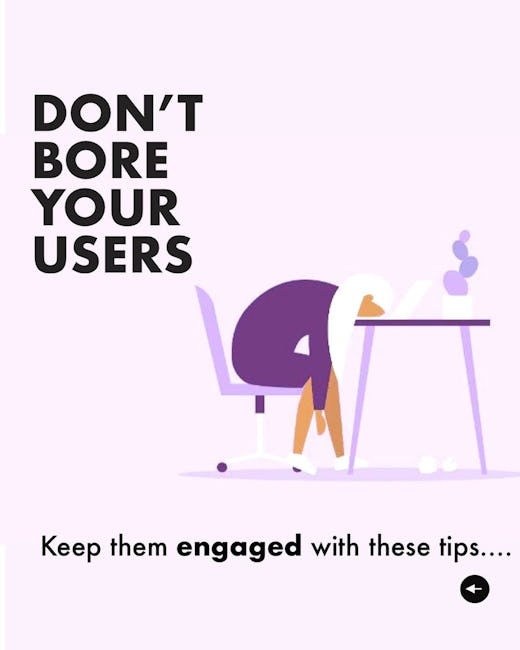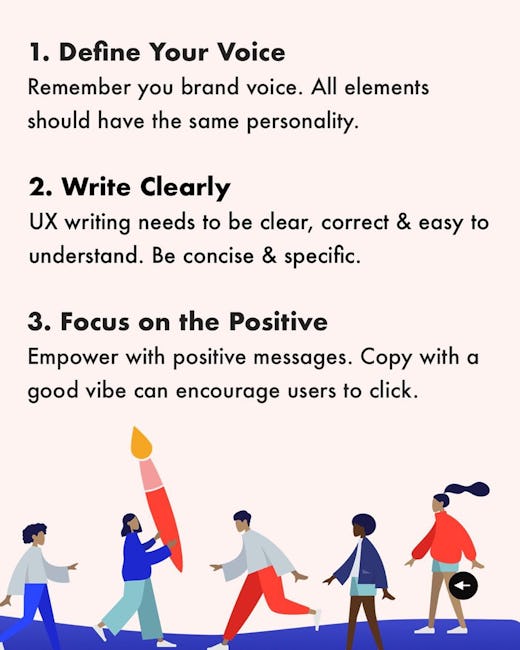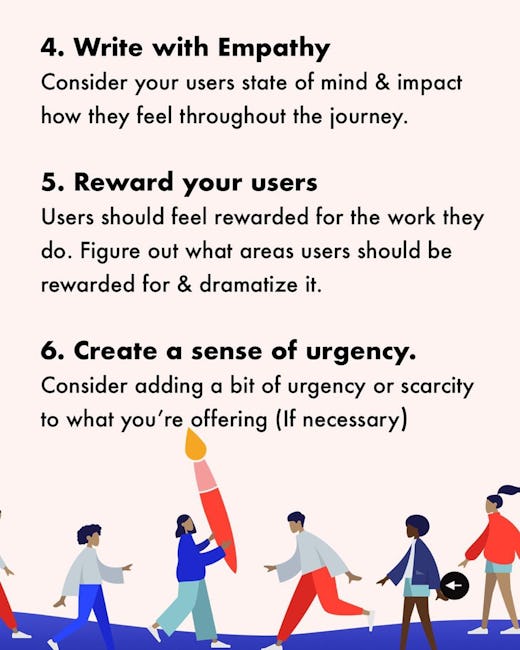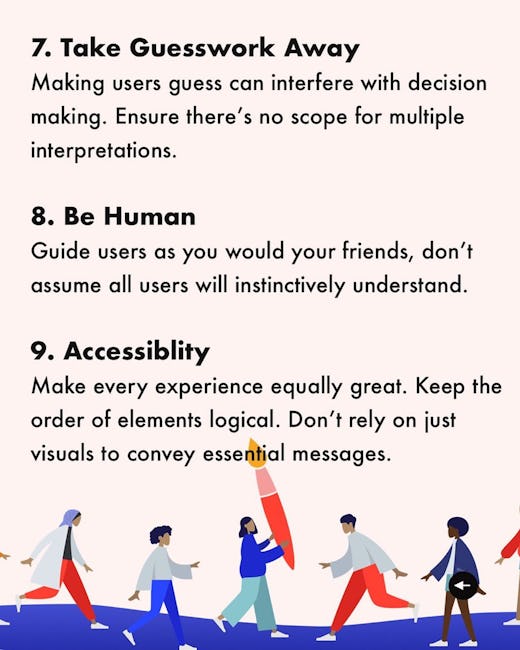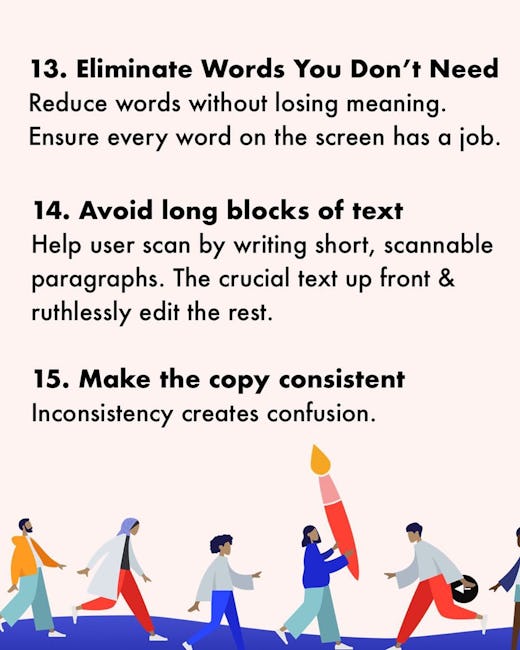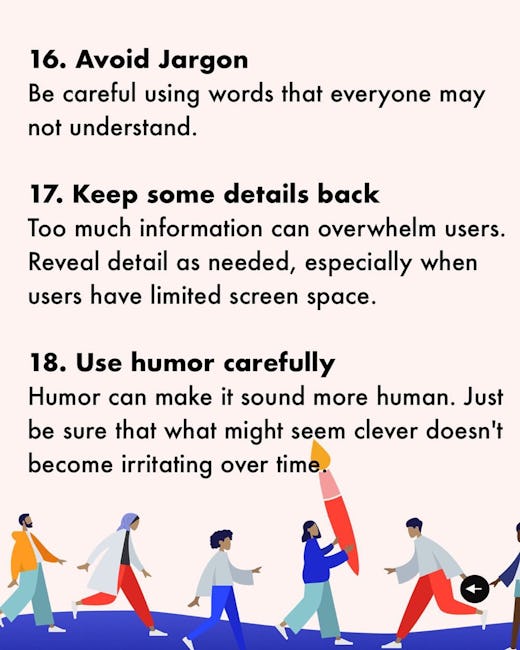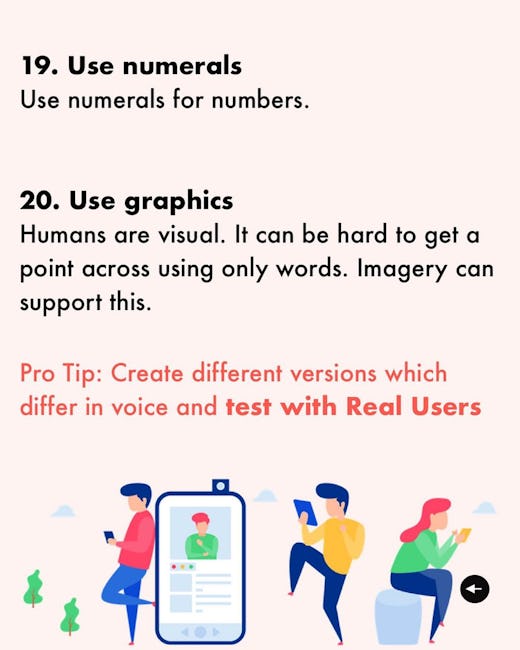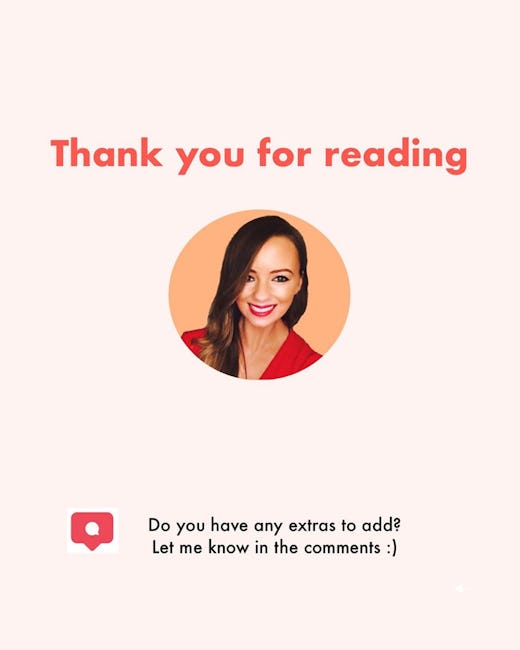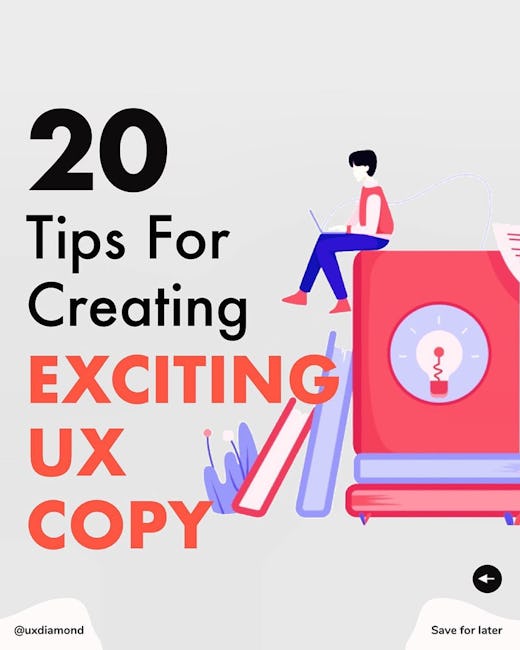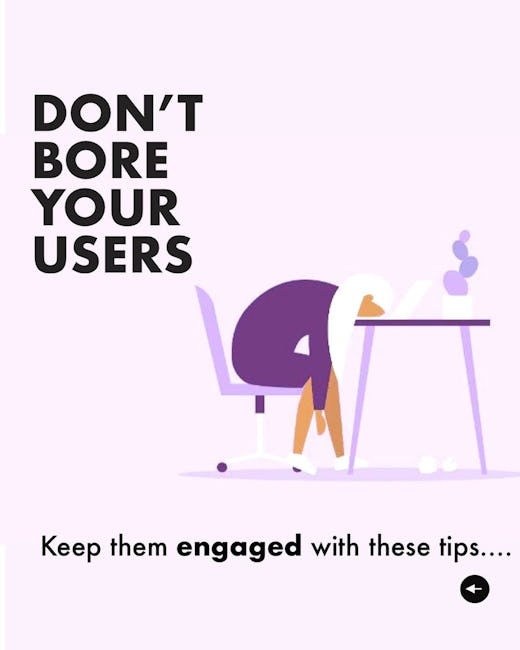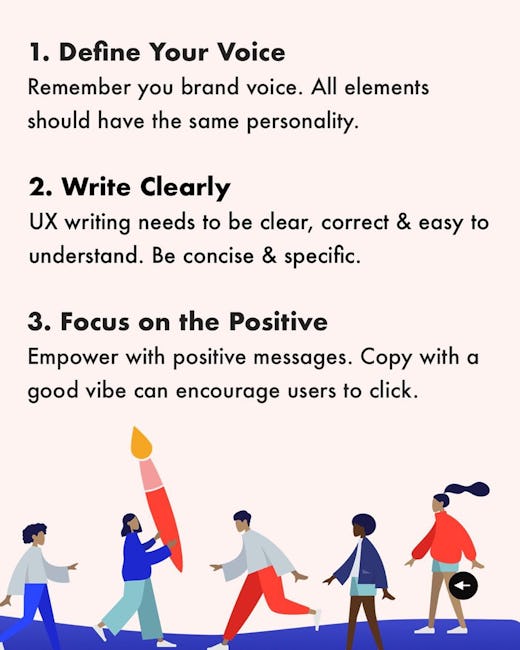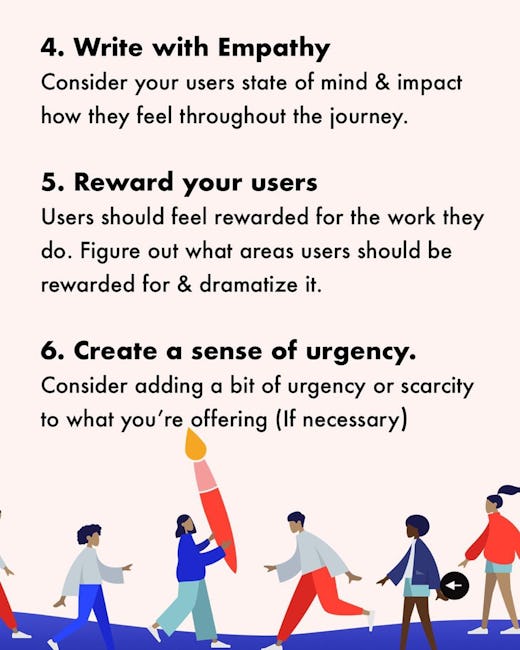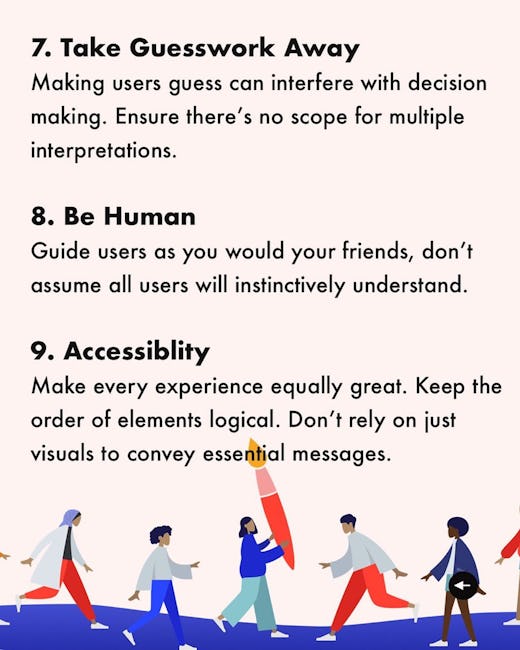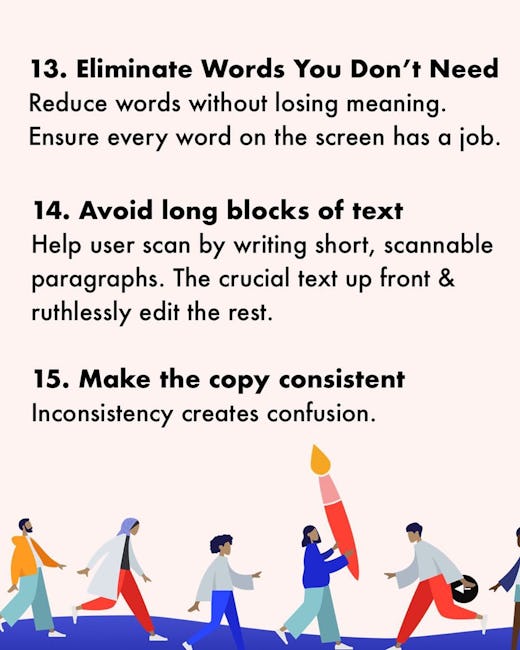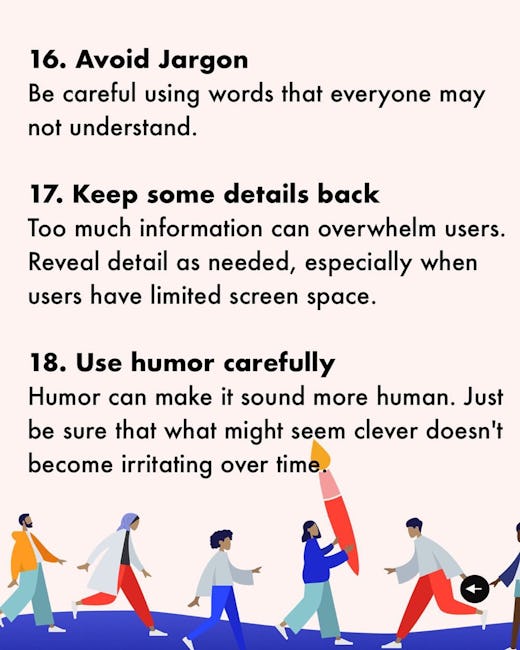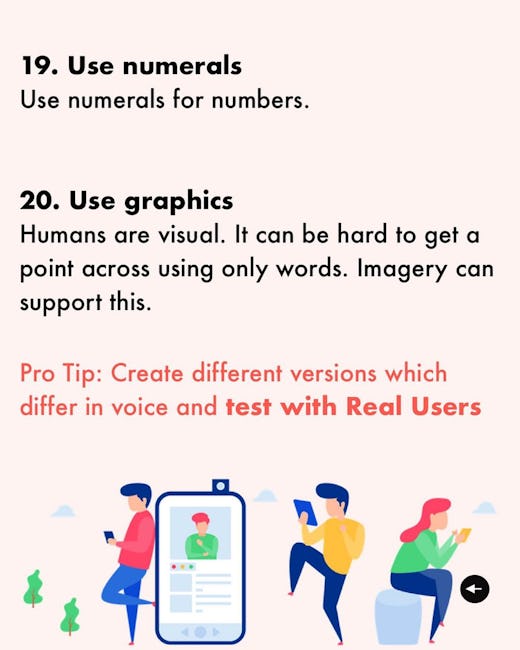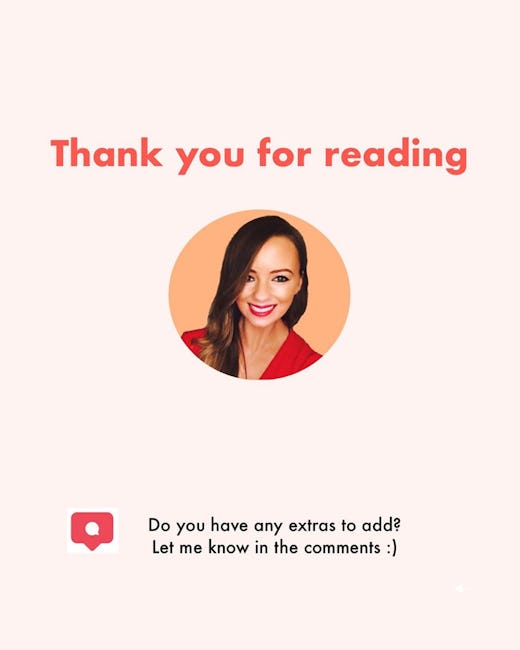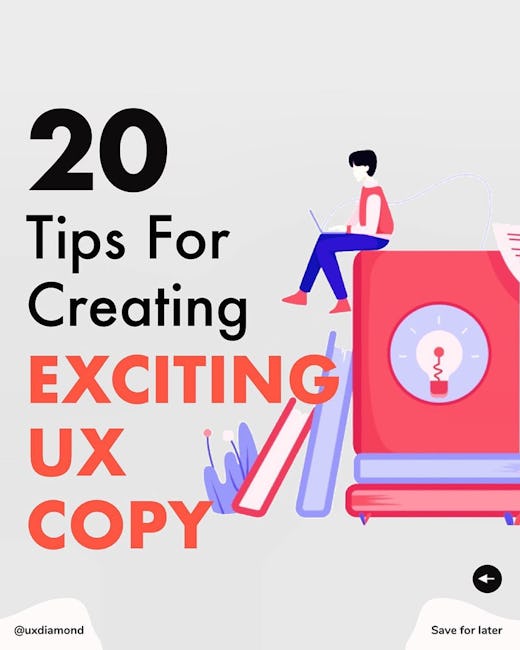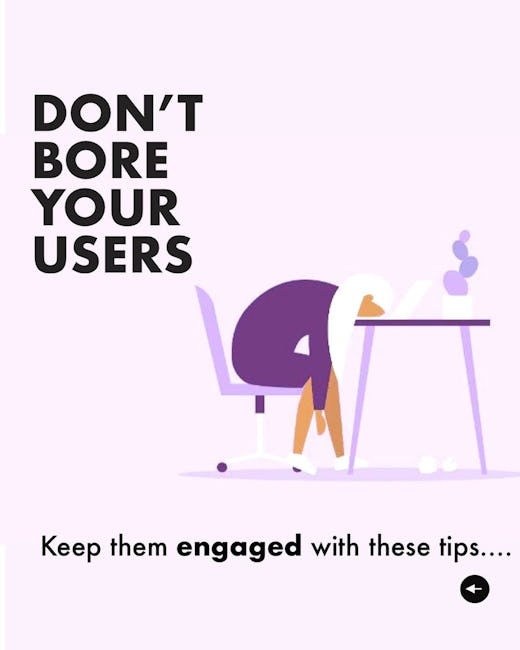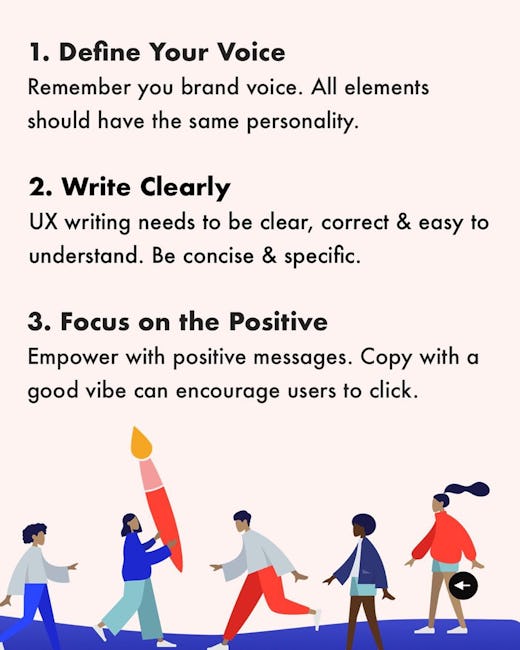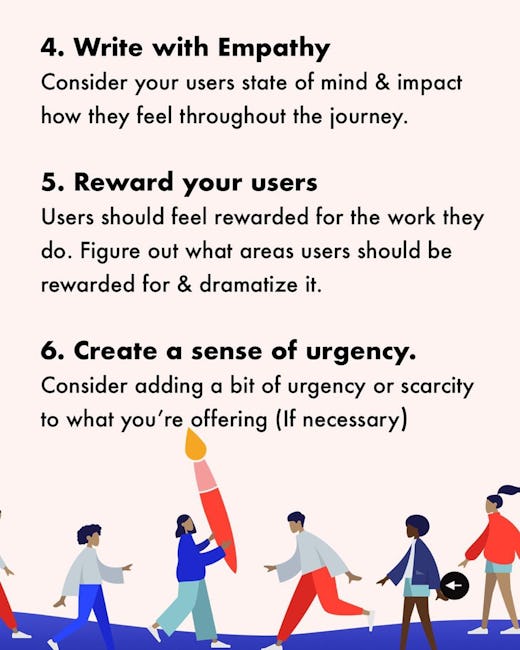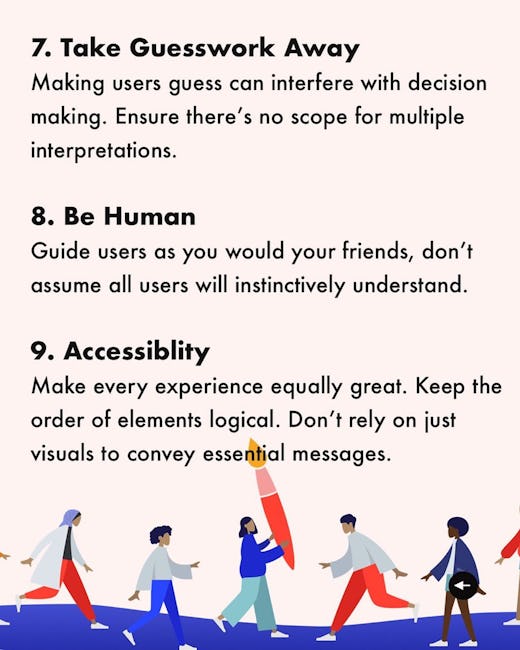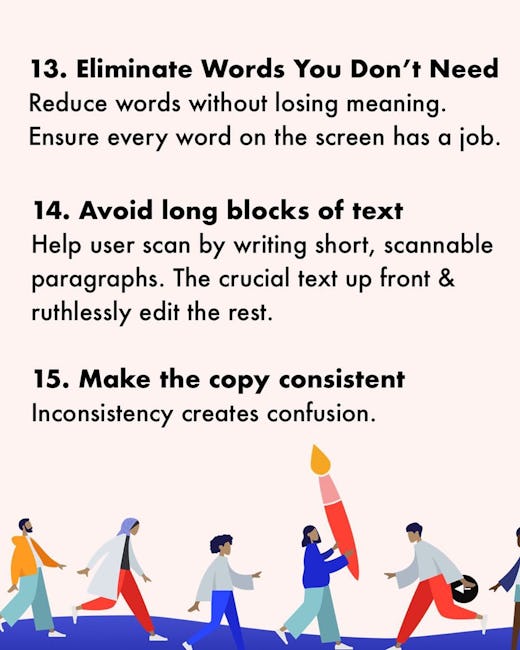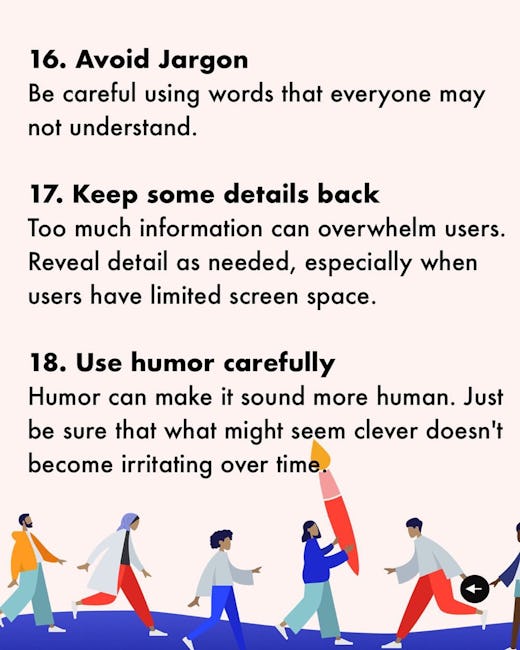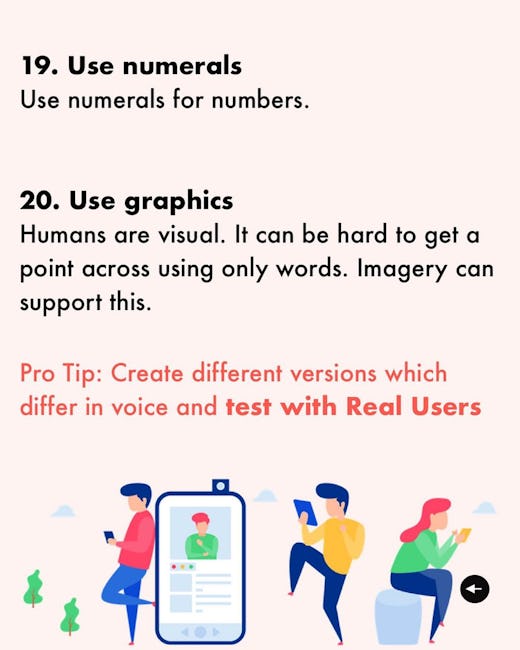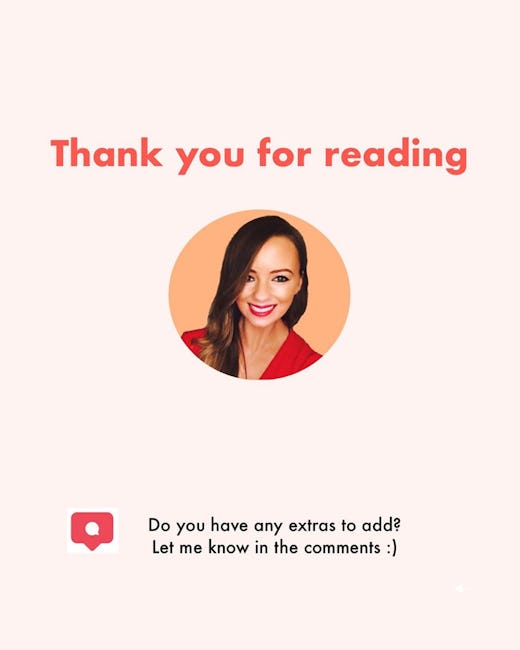 20 Tips For Creating Exciting UX Copy
DON'T BORE YOUR USERS Keep them engaged with these tips...
Define Your Voice - Remember you brand voice. All elements should have the same personality.
Write Clearly UX - writing needs to be clear, correct & easy to understand. Be concise & specific.
Focus on the Positive - Empower with positive messages. Copy with a good vibe can encourage users to click.
Write with Empathy - Consider your users state of mind & impact how they feel throughout the journey.
Reward your users - Users should feel rewarded for the work they do. Figure out what areas users should be rewarded for & dramatize it.
Create a sense of urgency. - Consider adding a bit of urgency or scarcity to what you're offering (If necessary)
Take Guesswork Away - Making users guess can interfere with decision making. Ensure there's no scope for multiple interpretations
Be Human - Guide users as you would your friends, don't assume all users will instinctively understand.
Accessiblity - Make every experience equally great. Keep the order of elements logical. Don't rely on just visuals to convey essential messages.
Engaging - Users quickly scan content. Lead with what' crucial, add elaborations later.
Hierarchy - Build typographic hierarchy & use white space to emphasize what's important.
Culturally aware - Your messages need to perform well across cultural and linguistic boundaries.
Eliminate Words You Don't Need - Reduce words without losing meaning. Ensure every word on the screen has a job.
Avoid long blocks of text - Help user scan by writing short, scannable paragraphs. The crucial text up front & ruthlessly edit the rest.
Make the copy consistent - Inconsistency creates confusion.
Avoid Jargon - Be careful using words that everyone may not understand.
Keep some details back - Too much information can overwhelm users. Reveal detail as needed, especially when users have limited screen space.
Use humor carefully - Humor can make it sound more human. Just be sure that what might seem clever doesn't become irritating over time.
Use numerals - Use numerals for numbers.
Use graphics - Humans are visual. It can be hard to get a point across using only words. Imagery can support this.
Pro Tip: Create different versions which differ in voice and test with Real Users
Thank's for reading & thank's so much to the amazing guests for participating! Do you have any extras to add? Let me know in the comments :)
More booklets by Laura Coughlan
More Design booklets
Your recently viewed booklets
See all booklets