Booklet
2 Steps To Keep Your UI Projects Consistent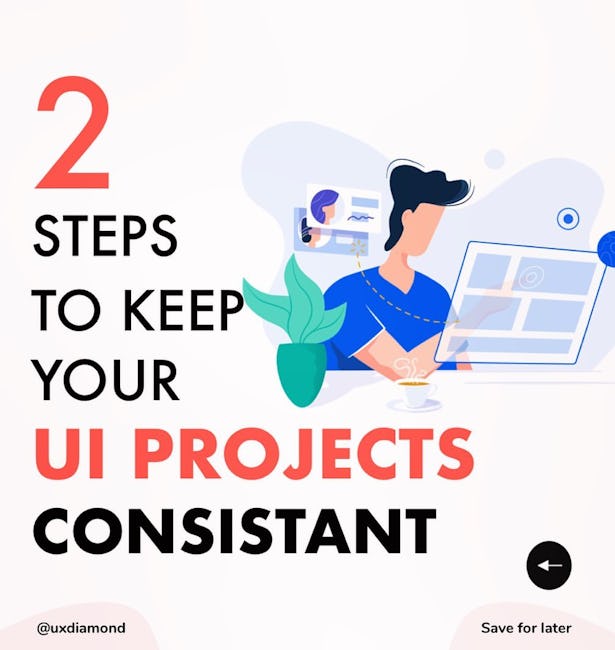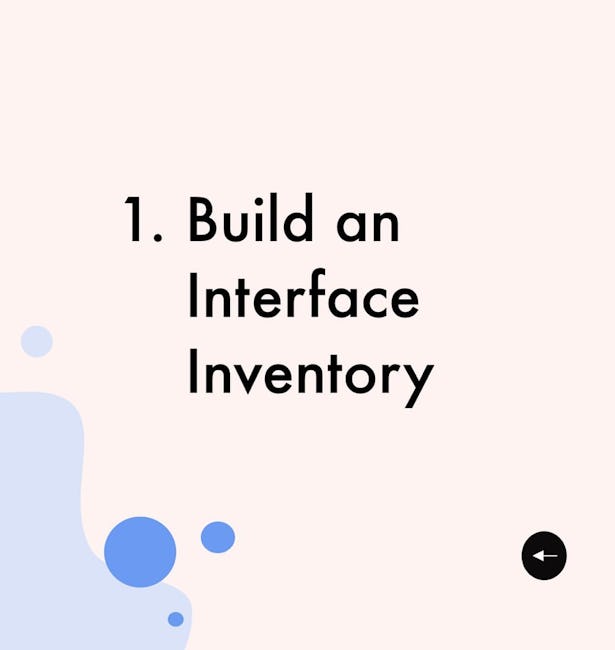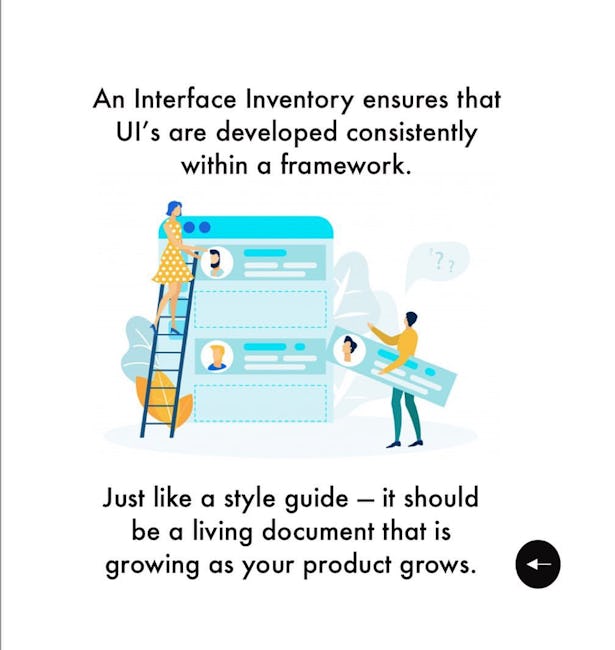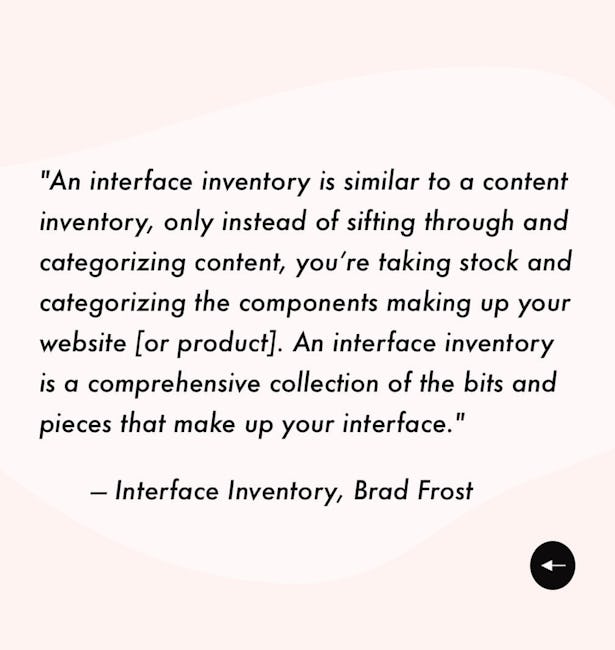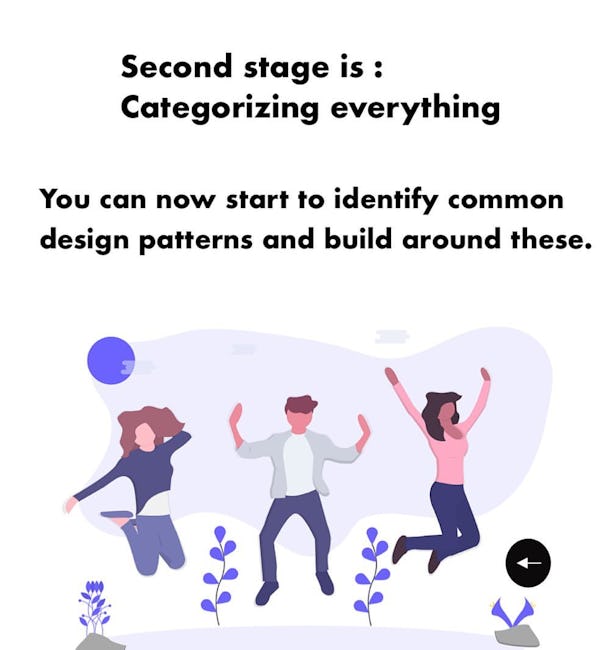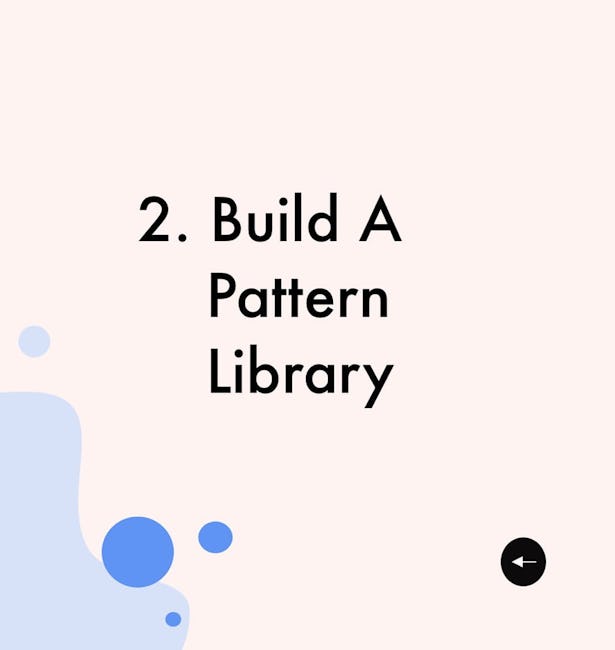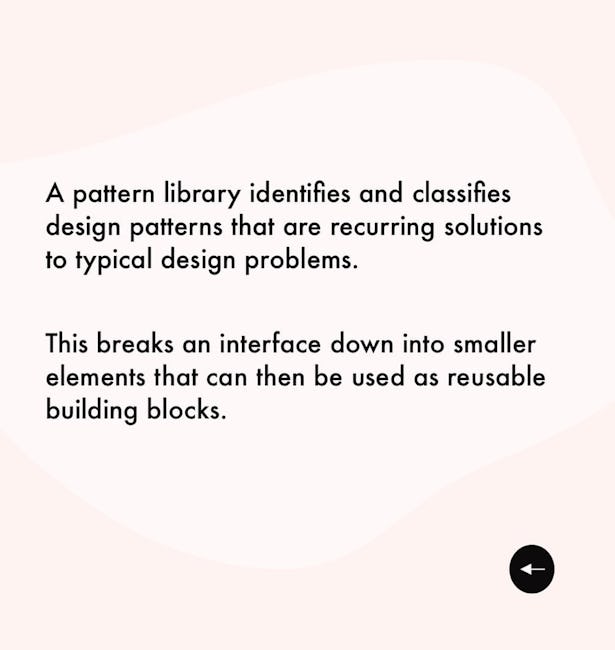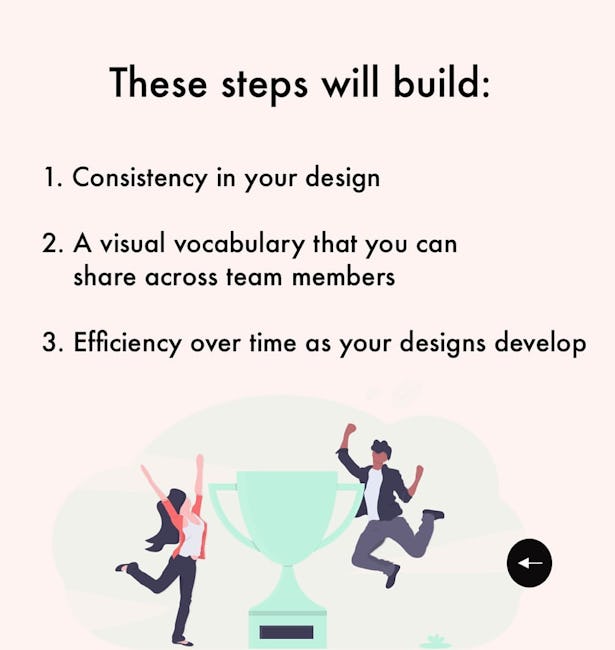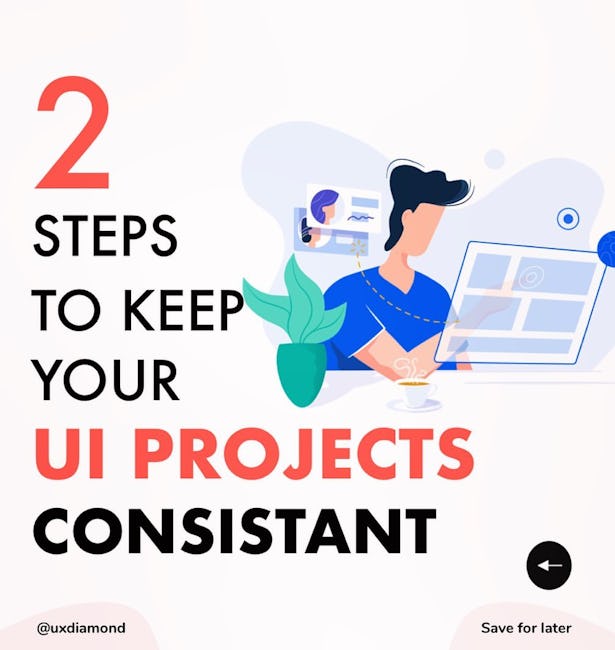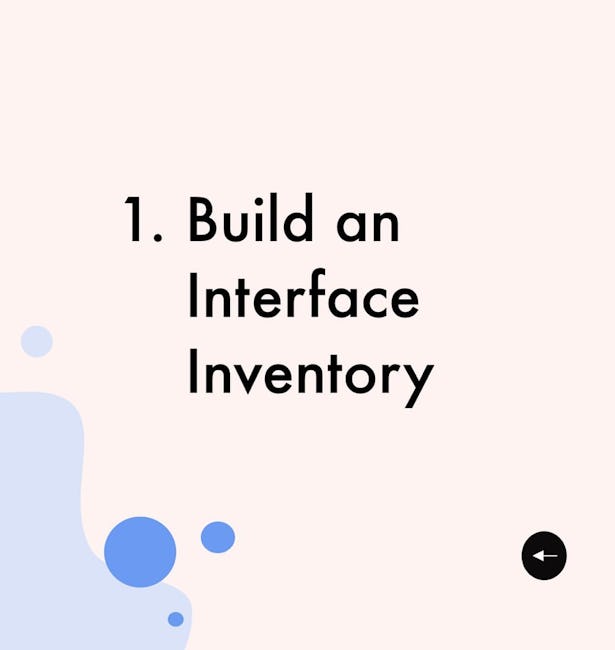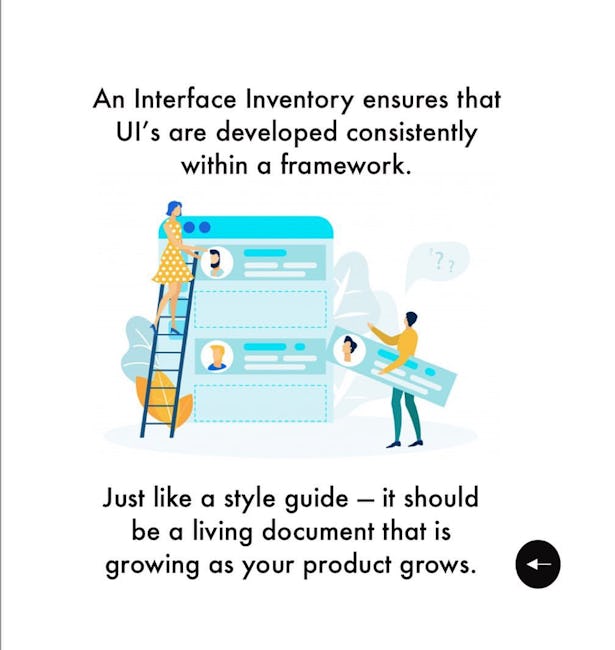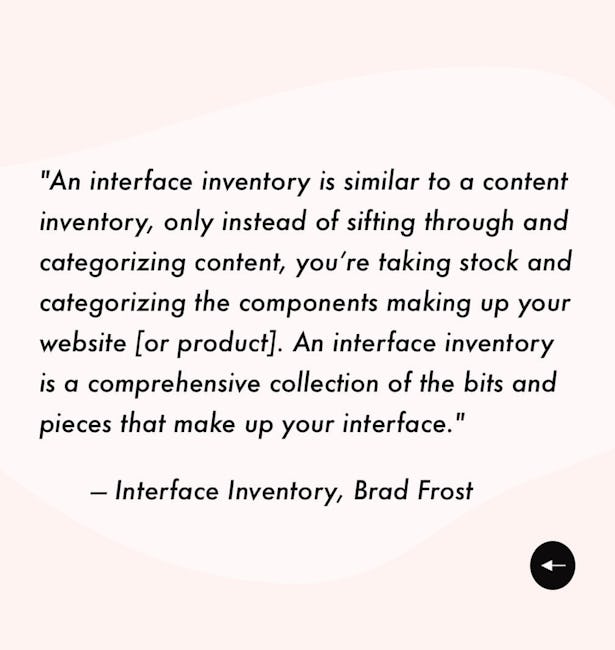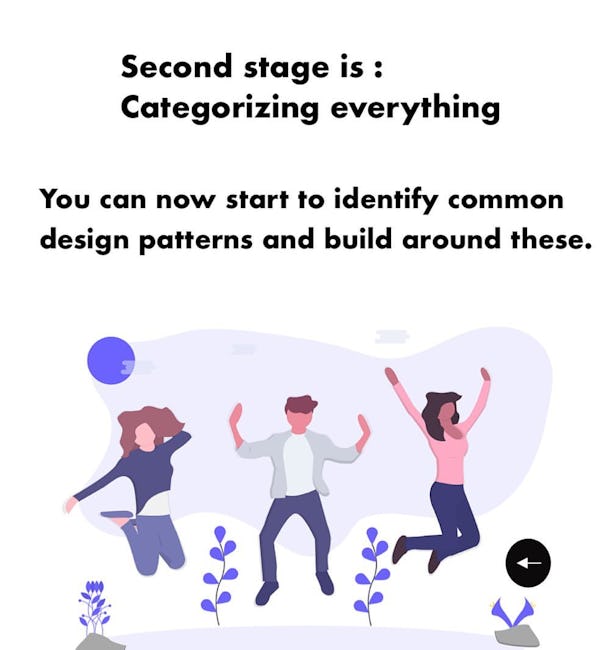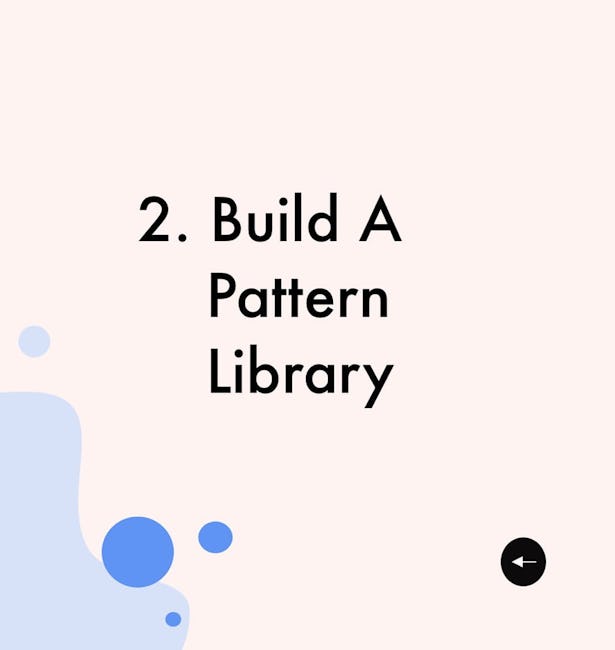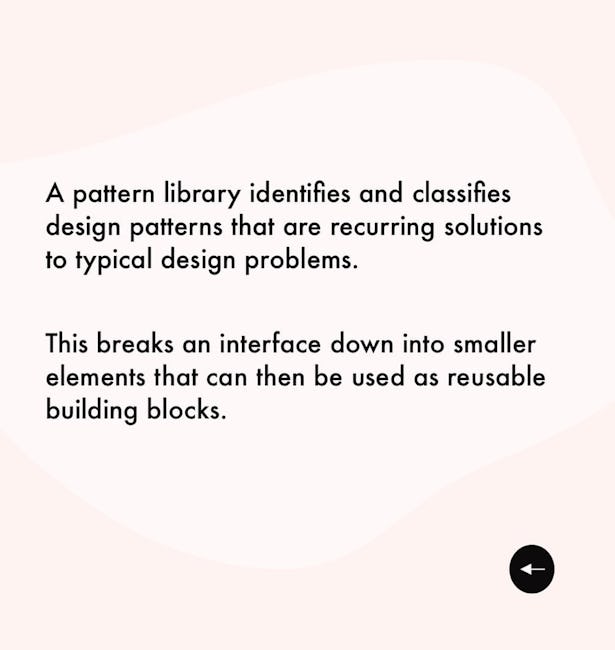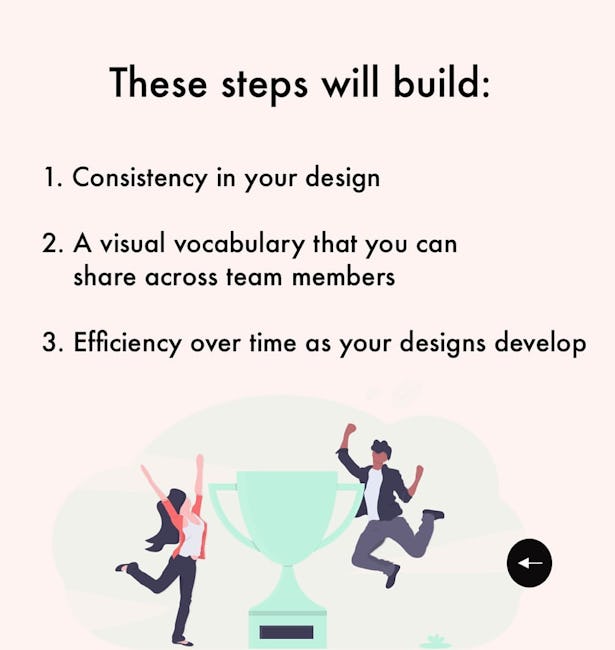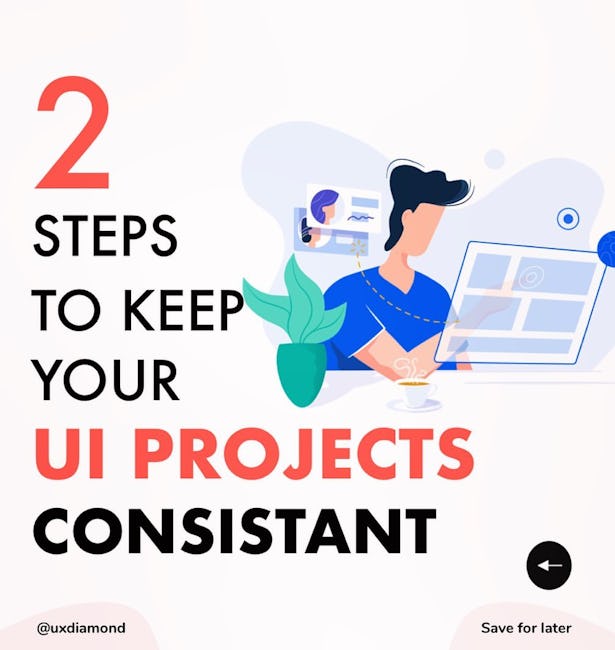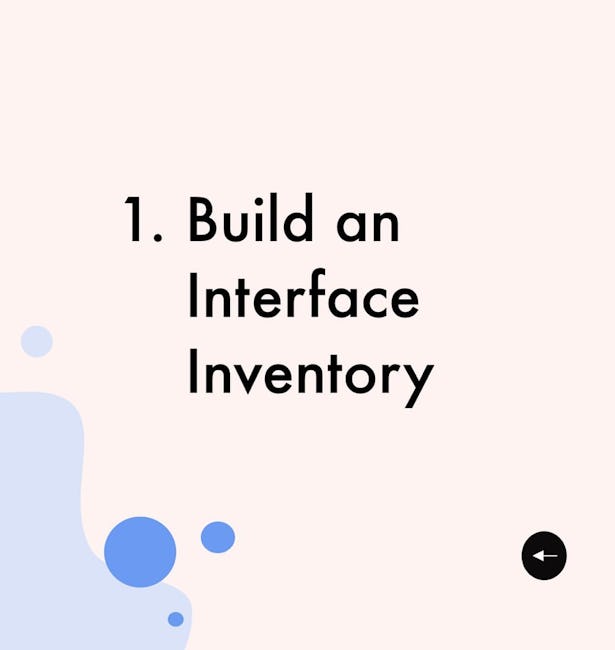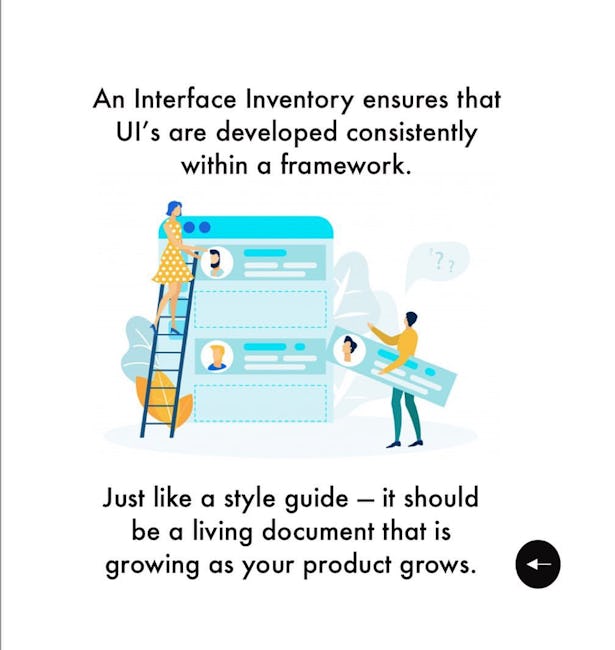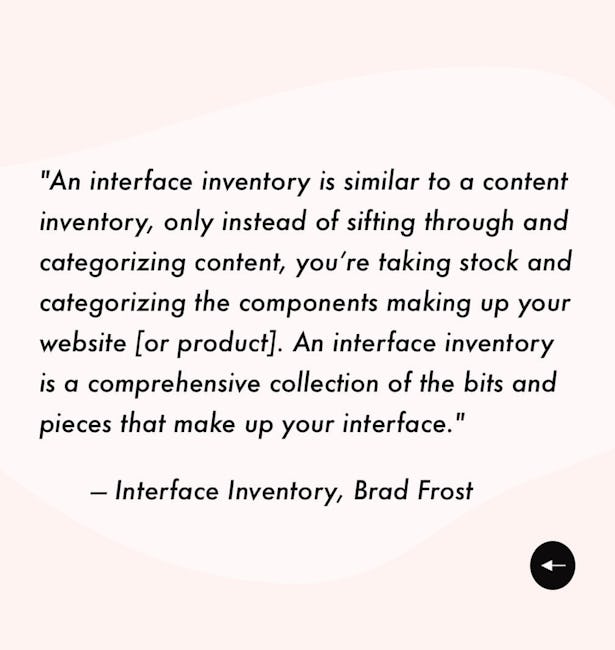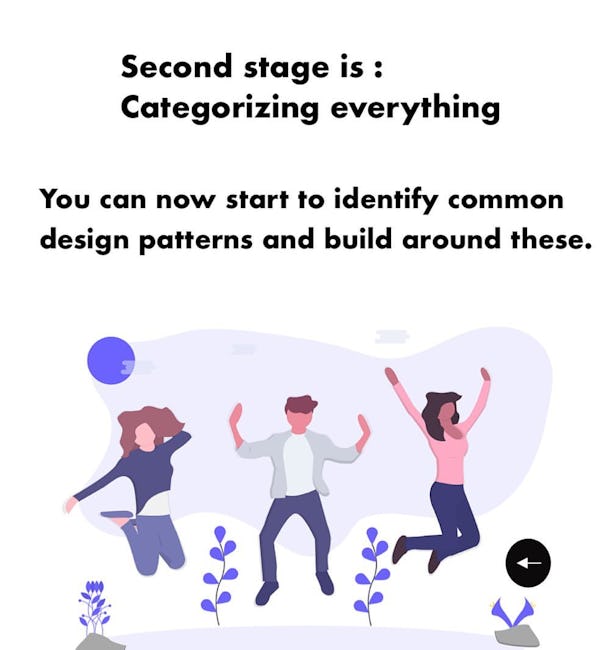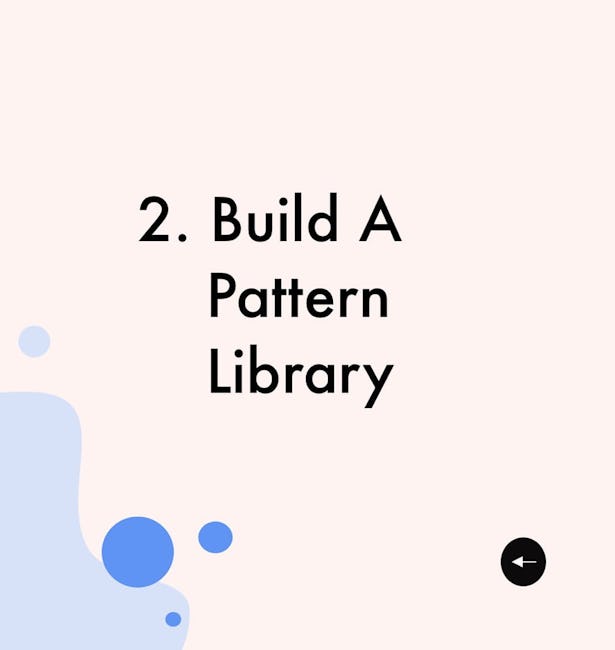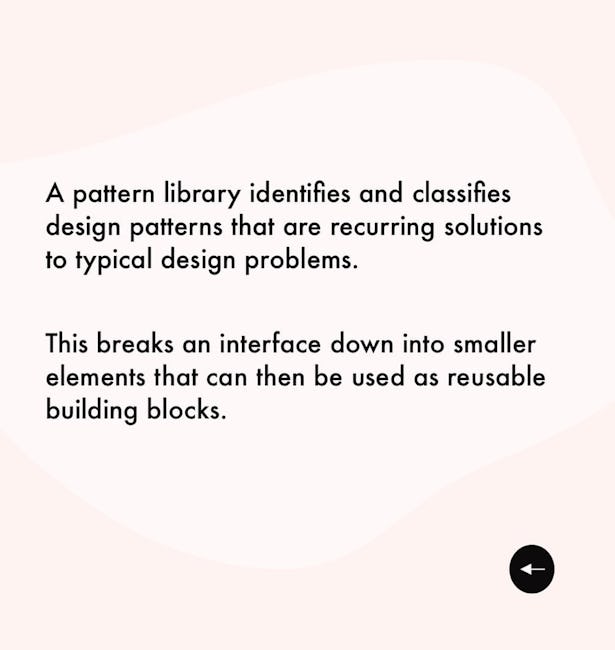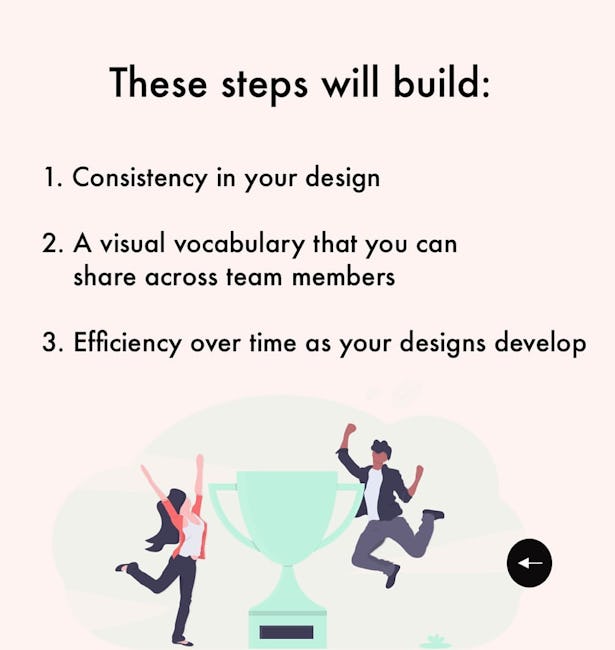 2 Steps To Keep Your UI Projects Consistent
1. Build an interface inventory
An interface inventory ensures that UI's are developed consistently within a framework.
Just like a style guide - it should be a living document that is growing as your product grows.
"An interface inventory is similar to a content inventory, only instead of sifting through and categorizing content, you're taking stock and categorizing the components making up your website [or product]. An interface inventory is a comprehensive collection of the bits and pieces that make up your interface."
- Interface Inventory, Brad Frost
The first stage is to systematically take screenshots of your designs, considering:
Typography
Text layouts
List and Menus
Images & Media
Logos Iconography
Forms
Radio/Checkbox
Second stage is: Categorizing everything
You can now start to identify common design pattern and build around these.
2. Build A pattern library
A pattern library identifies and classifies design patterns that are recurring solutions to typical design problems.
This breaks an interface down into smaller elements that can then be used as reusable building blocks.
These steps will build:
1. Consistency in your design
2. A visual vocabulary that you can share across team members
3. Efficiency over time as your designs develop
More booklets by Laura Coughlan
More Design booklets
Your recently viewed booklets
See all booklets