Booklet
2 Simple Rules of Proximity in UI Design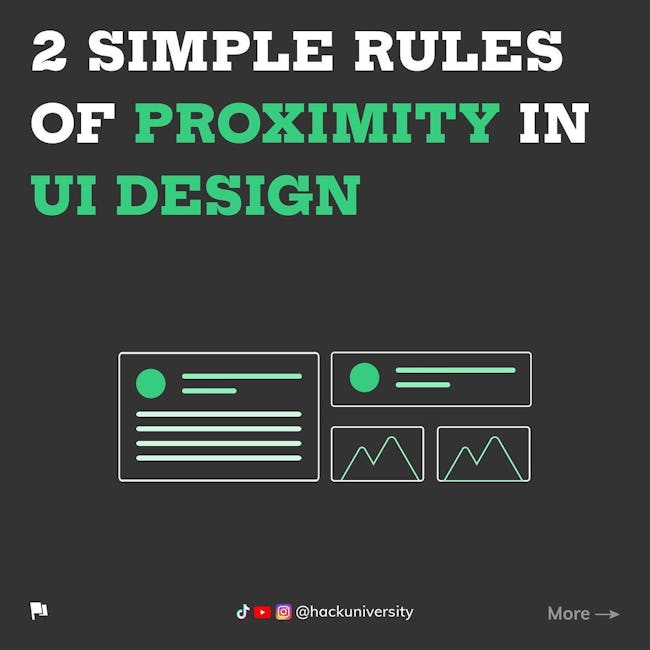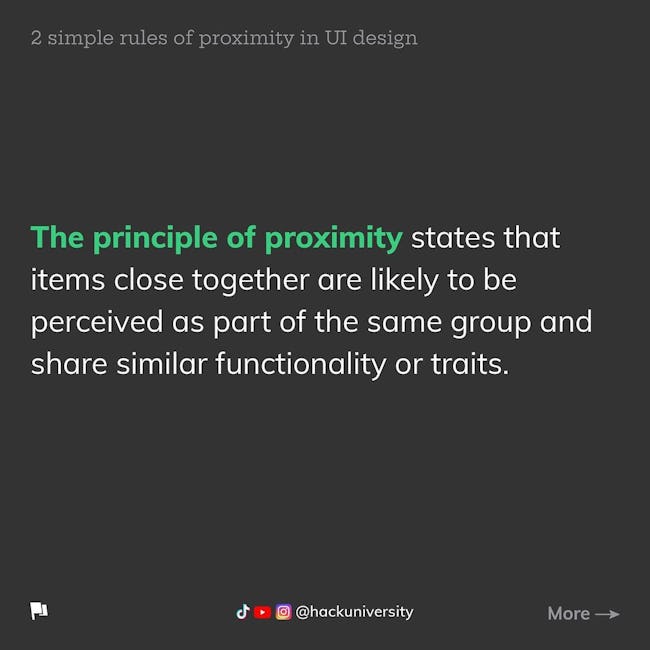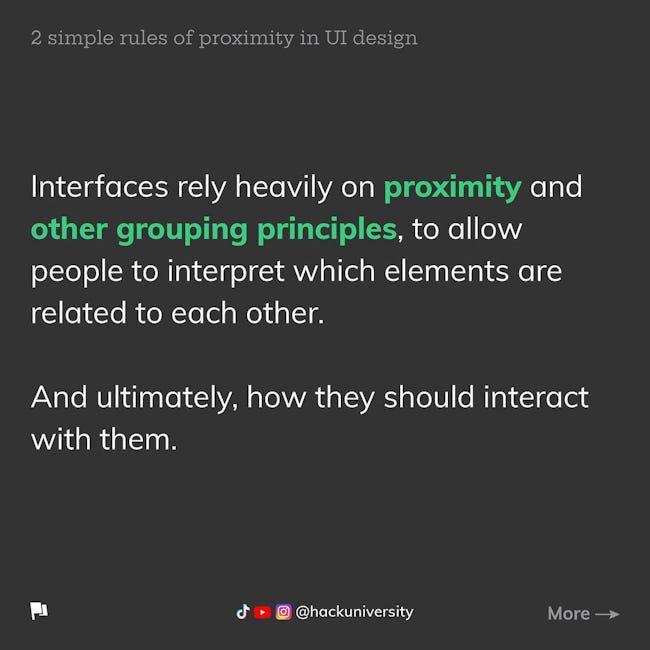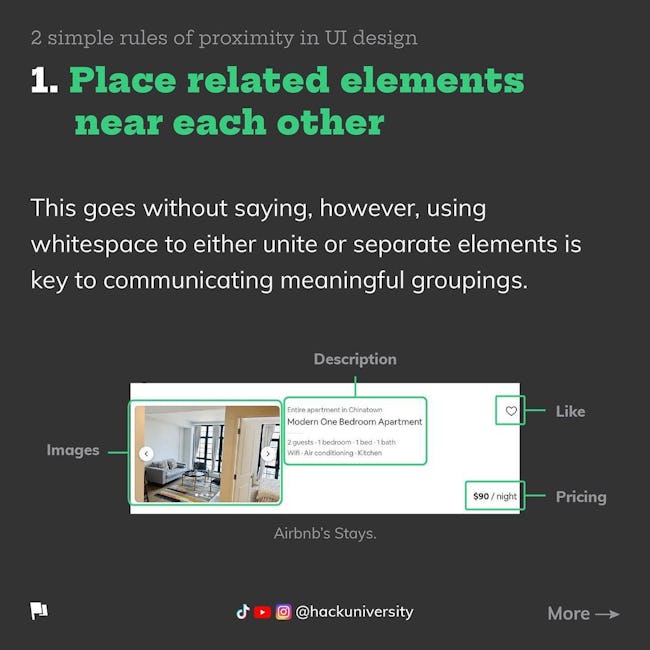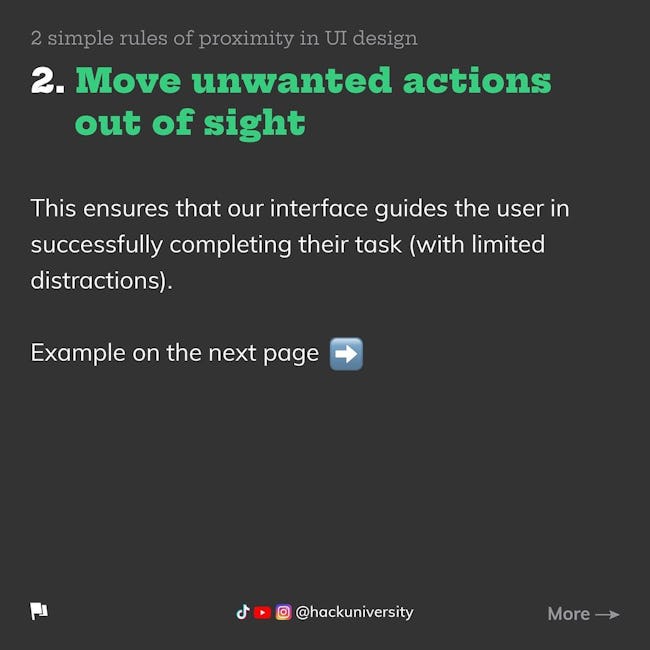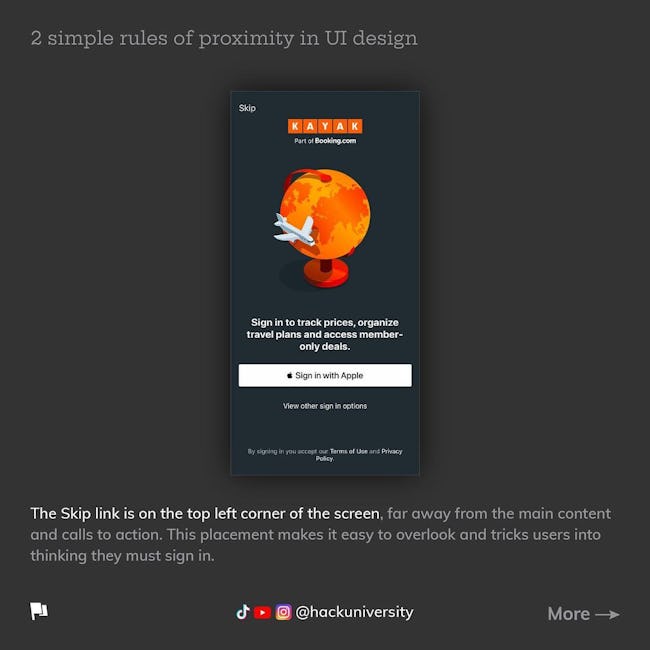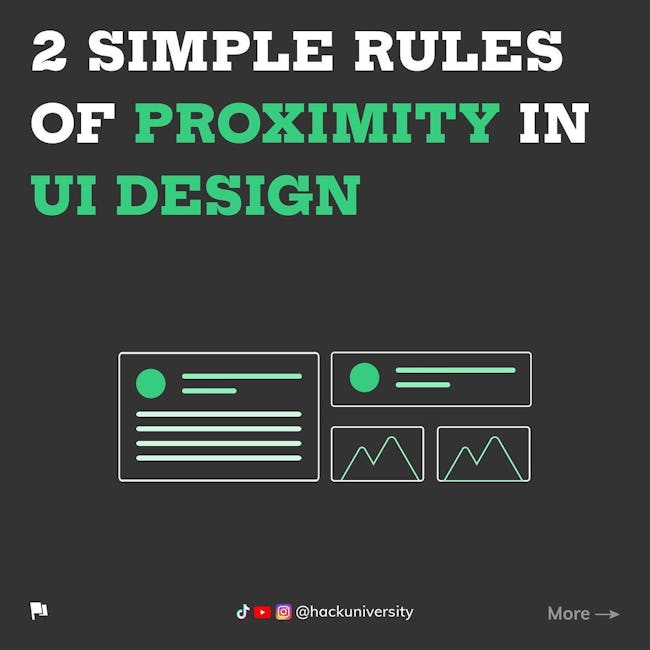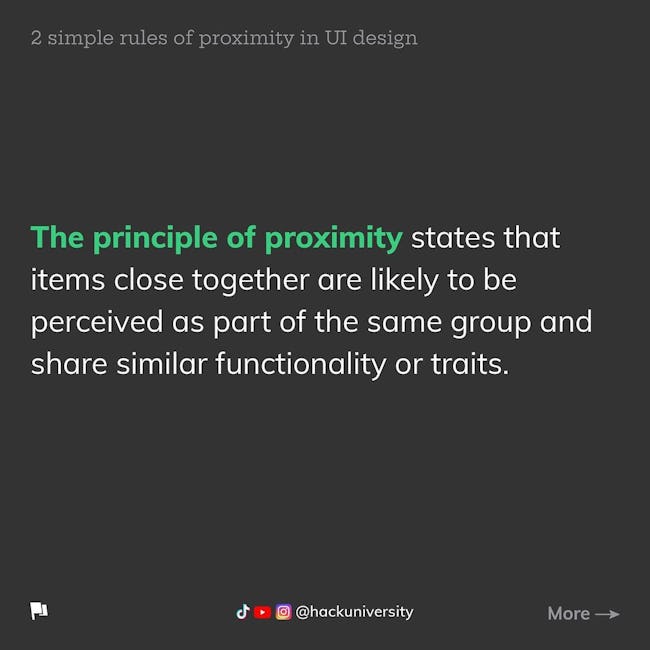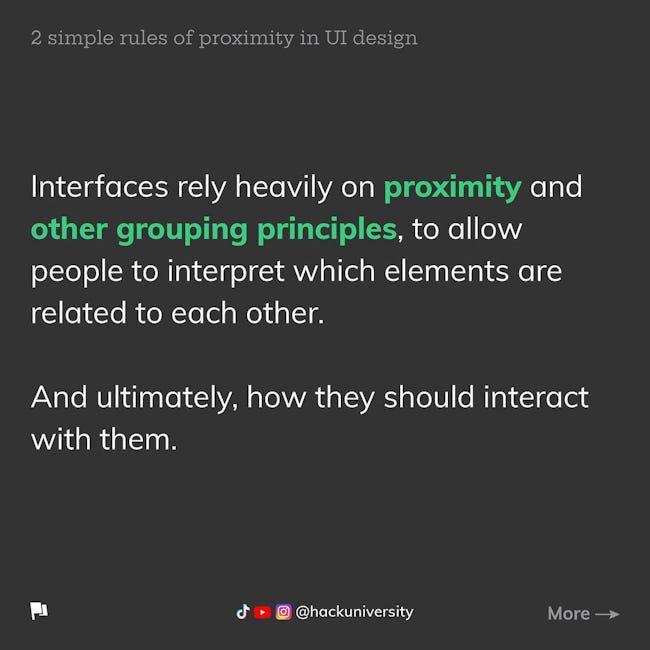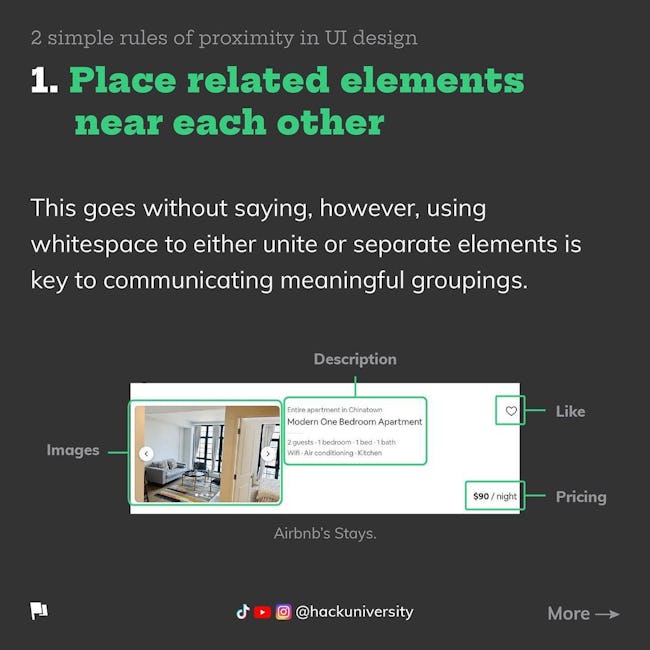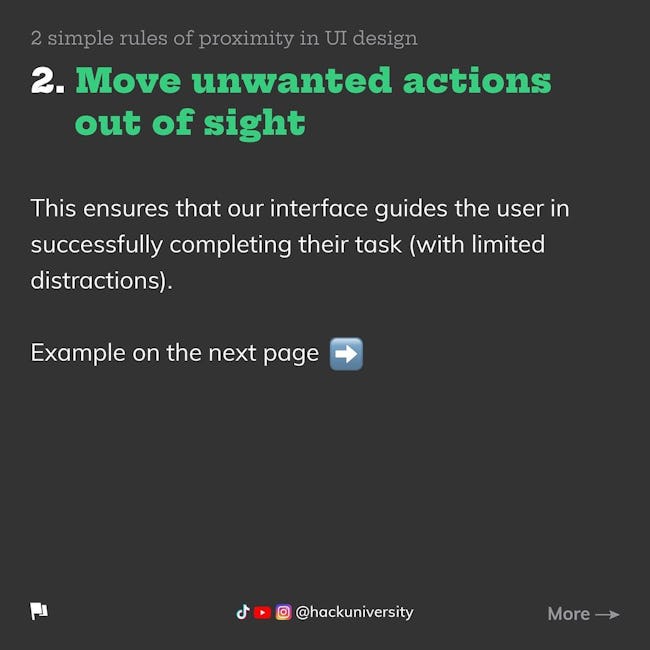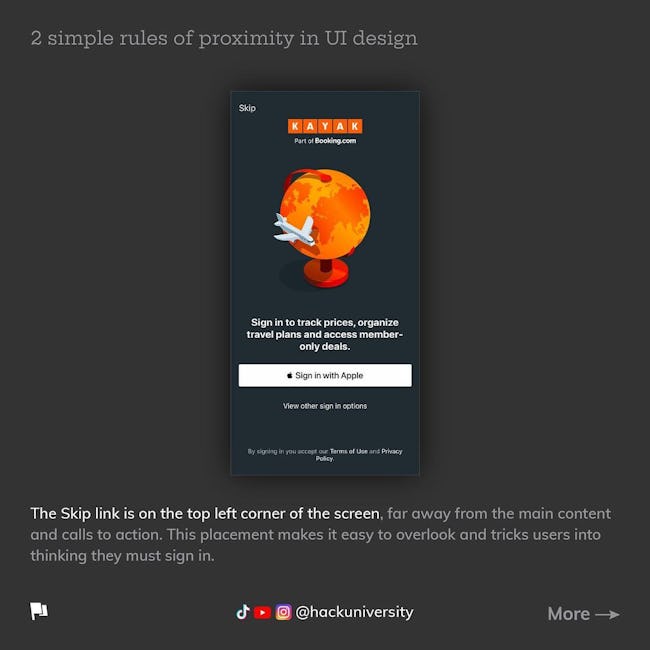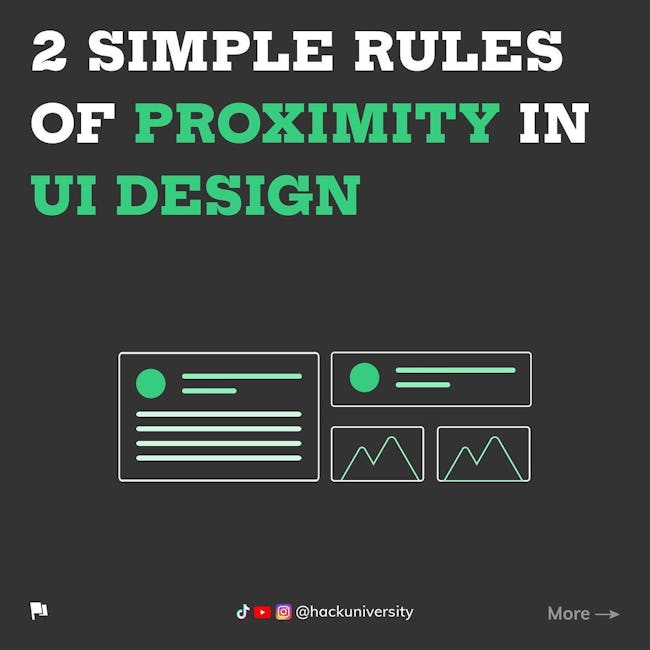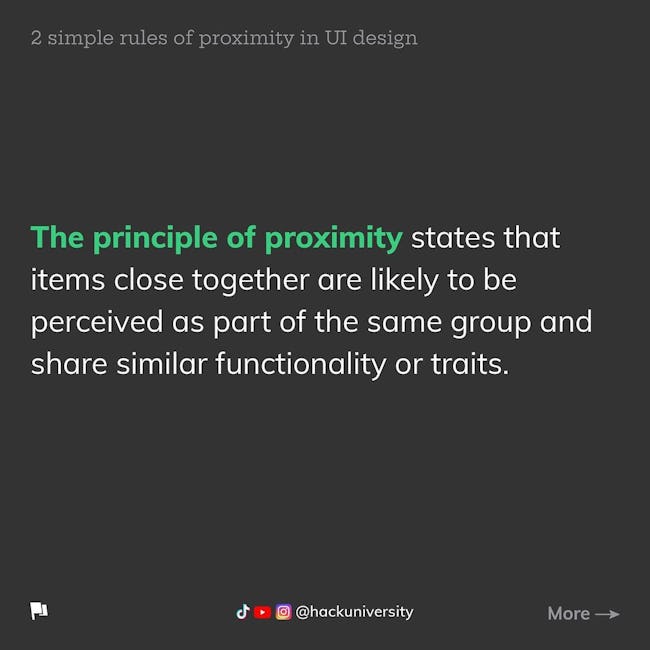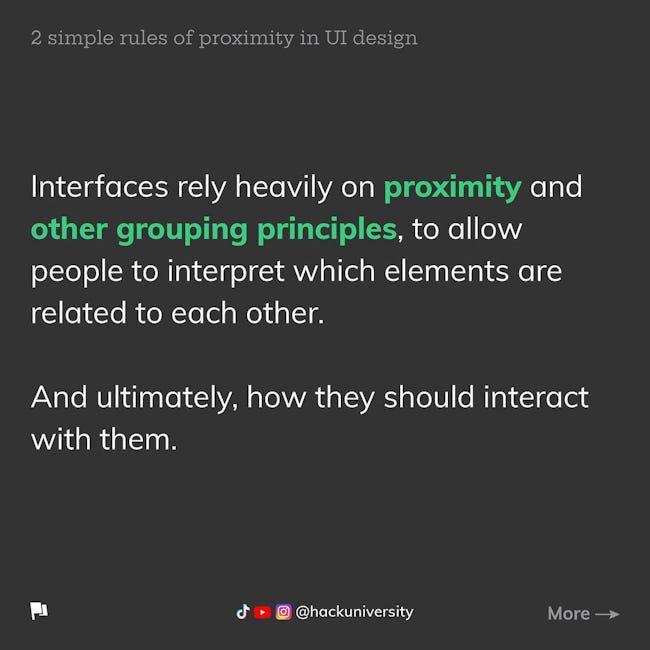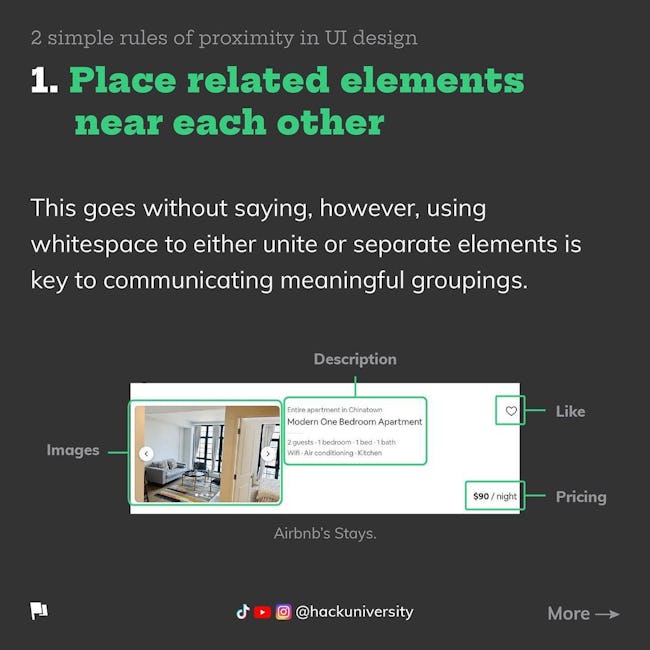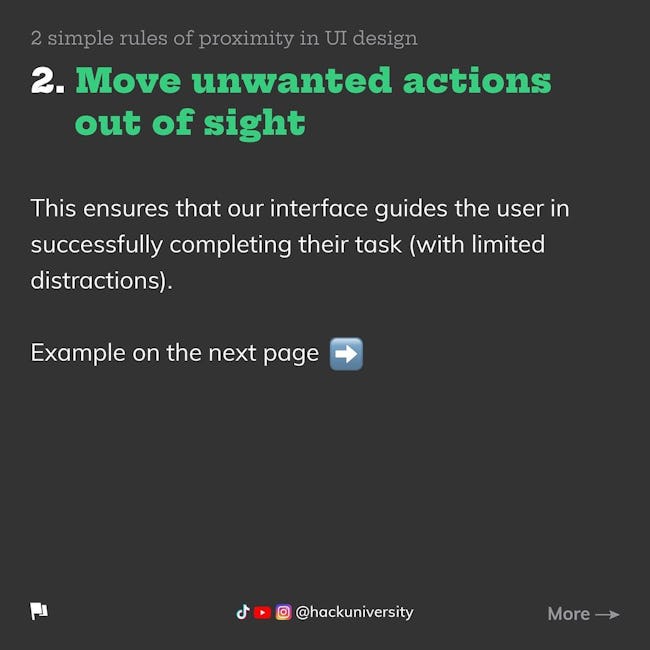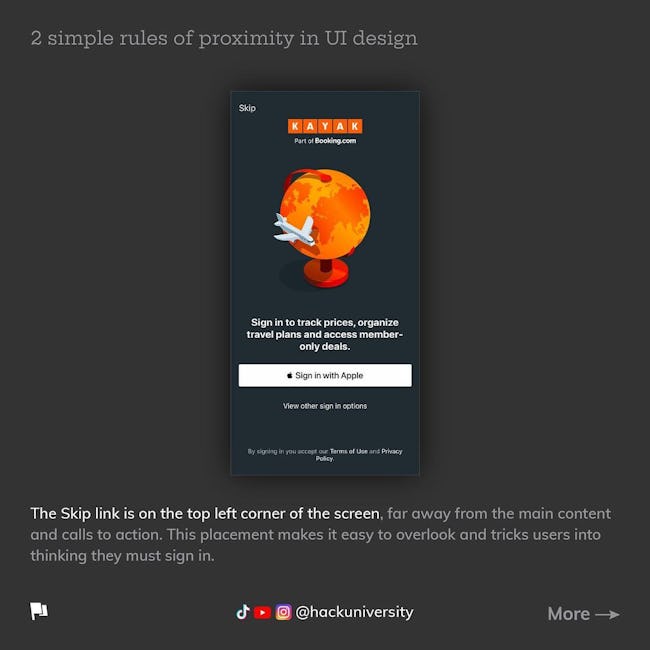 2 SIMPLE RULES OF PROXIMITY IN UI DESIGN
The principle pf proximity states that items close together are likely to be perceived as part of the same group and share similar functionalities or traits.
Interfaces rely heavily on proximity and other grouping principles, to allow people to interpret which elements are related to each other. And ultimately, how they should interact with them.
There are 2 important rules to remember when following this principle.
1. PLACE RELATED ELEMENTS NEAR EACH OTHER
This goes without saying, however, using whitespaces to either unite or separates elements is key to communicating meaningful groupings.
2. MOVE UNWANTED ACTION OUT OF SIGHT
This ensures that our interface guides the user in successfully completing their task (with limited distractions).
More booklets by Hack University
More IT & Software booklets
Your recently viewed booklets
See all booklets