Booklet
100 Profitable Brand Niche Ideas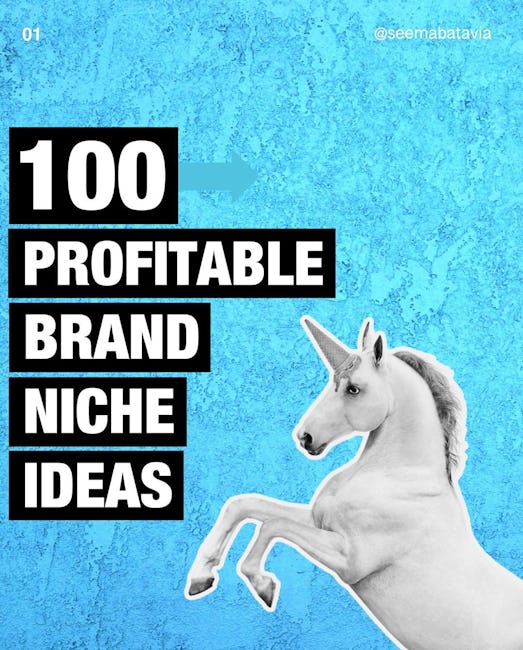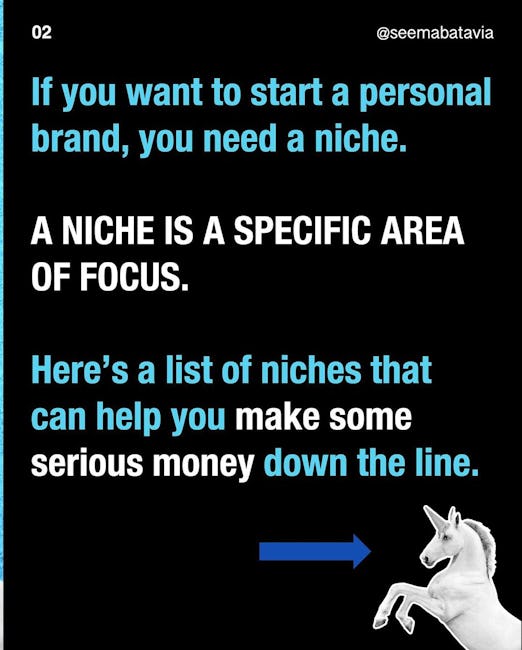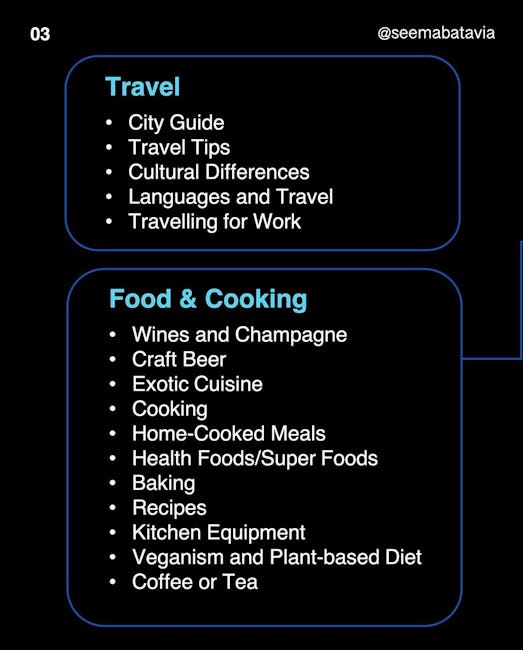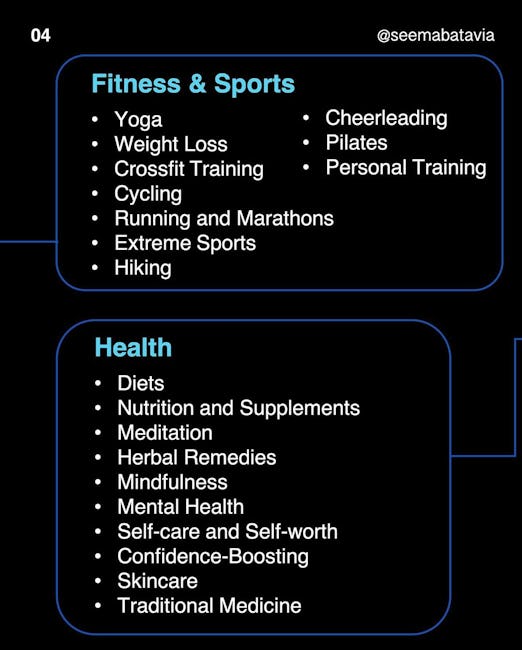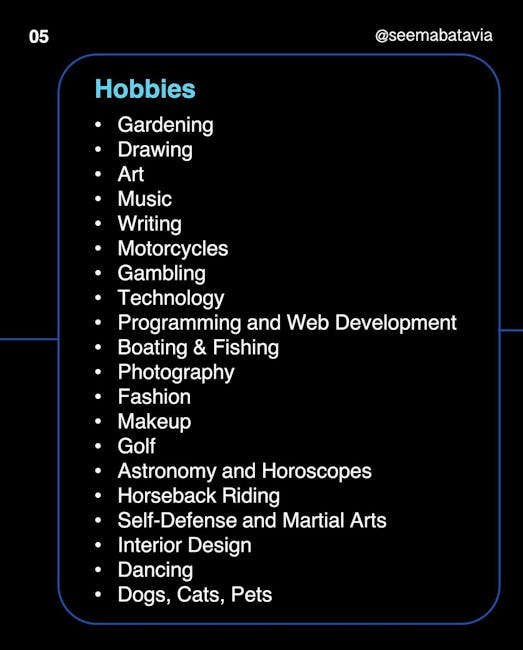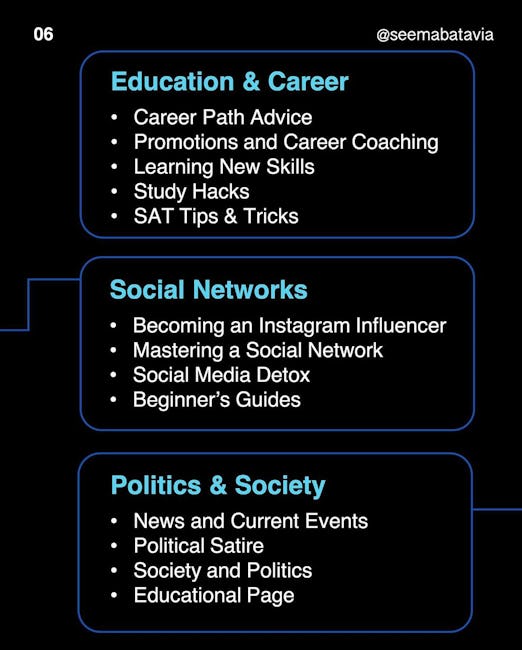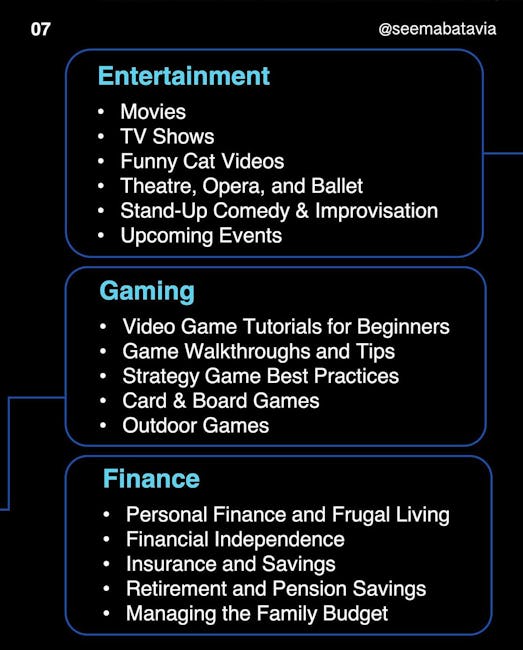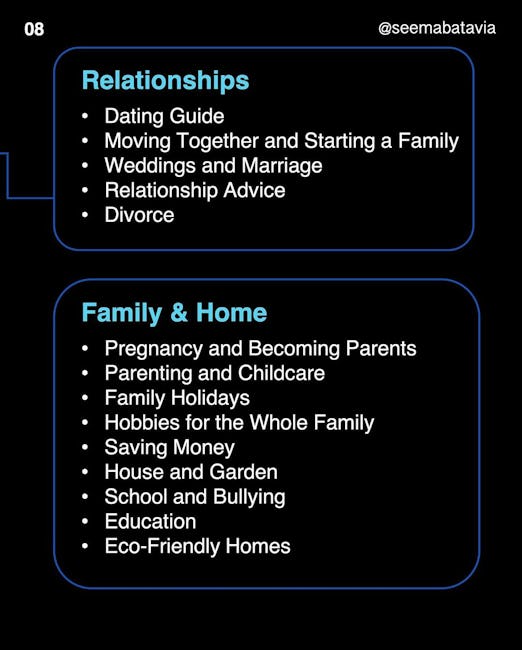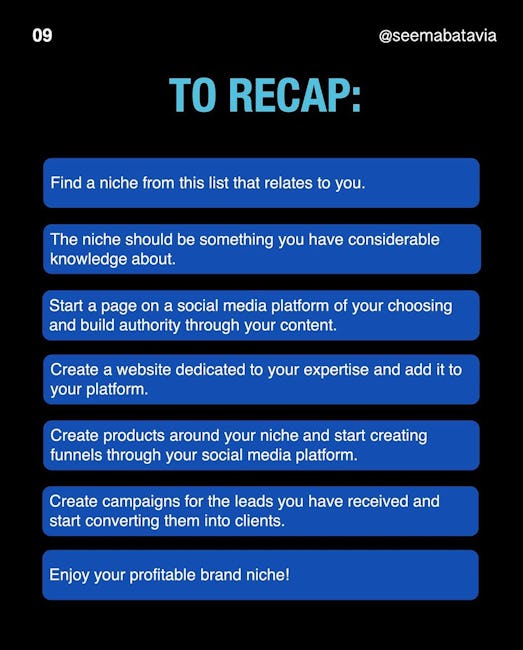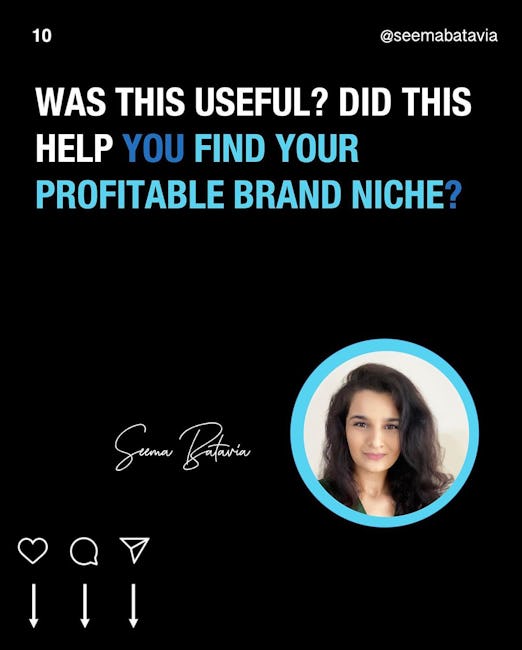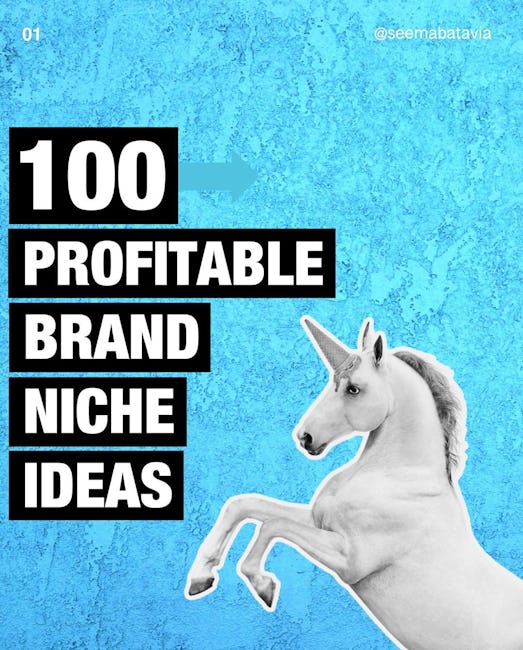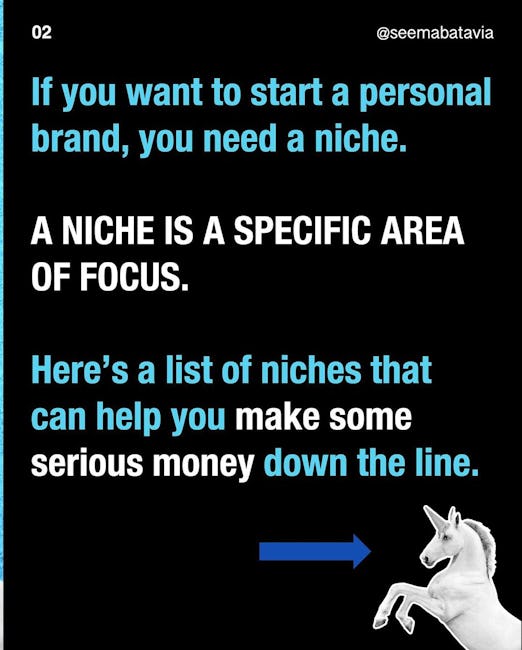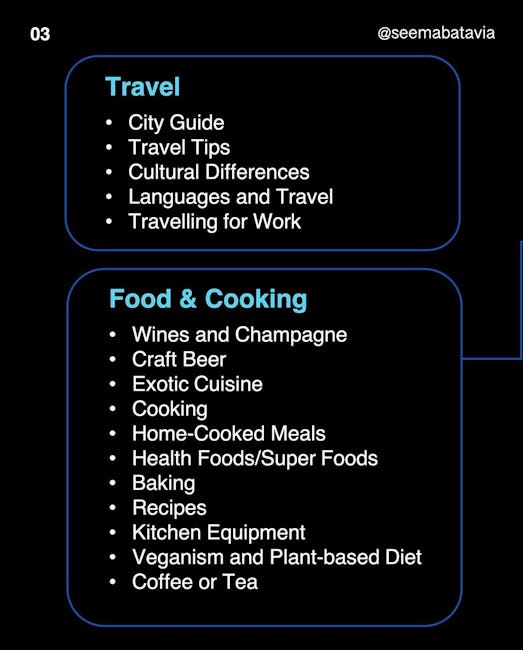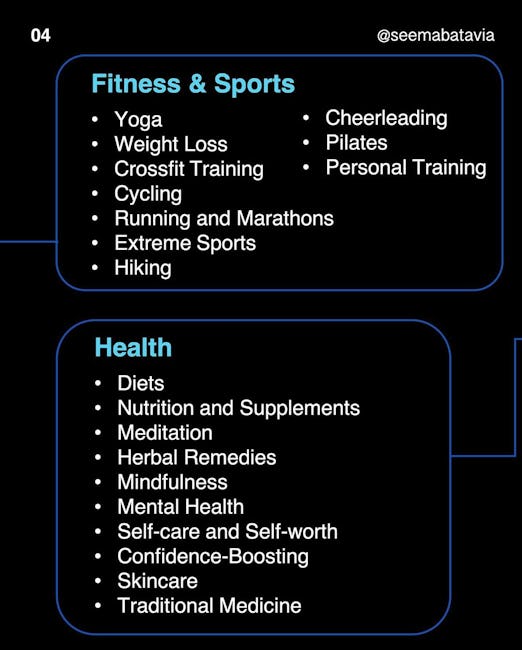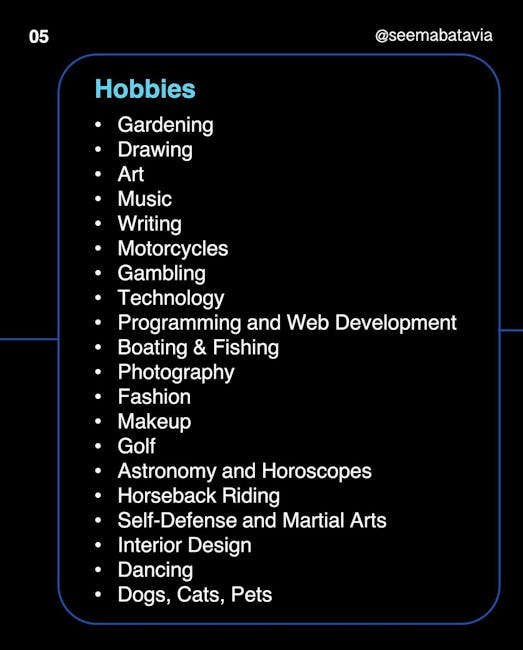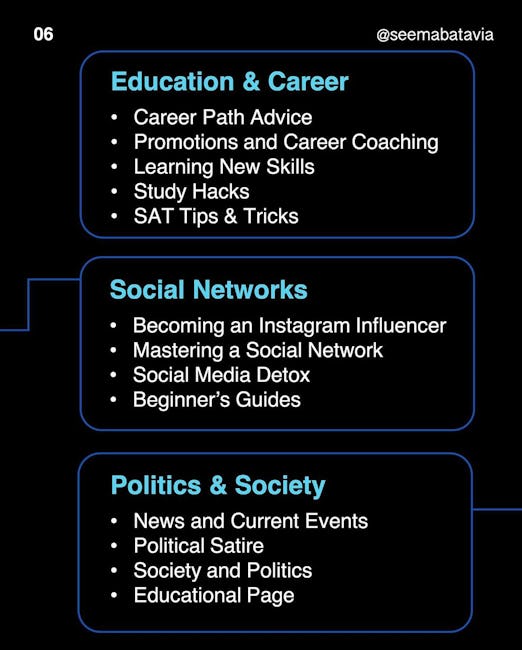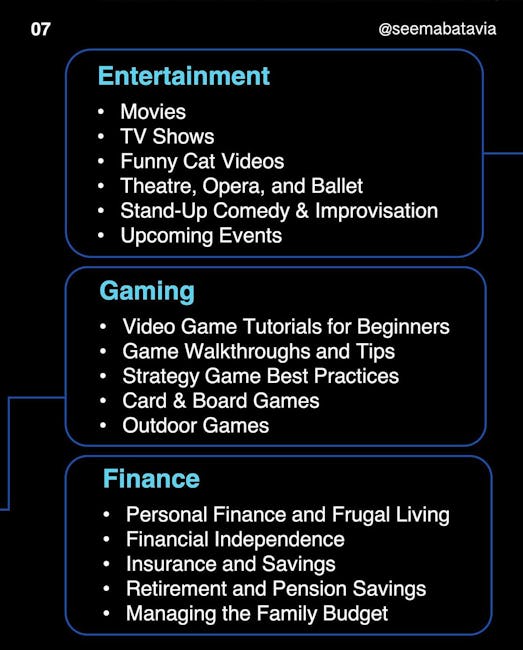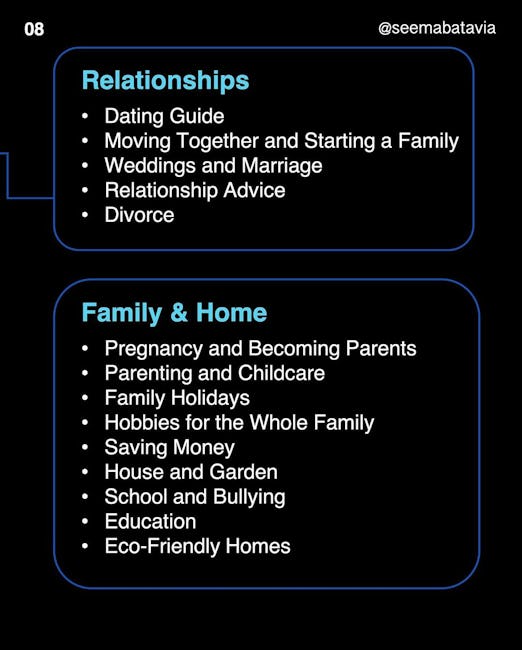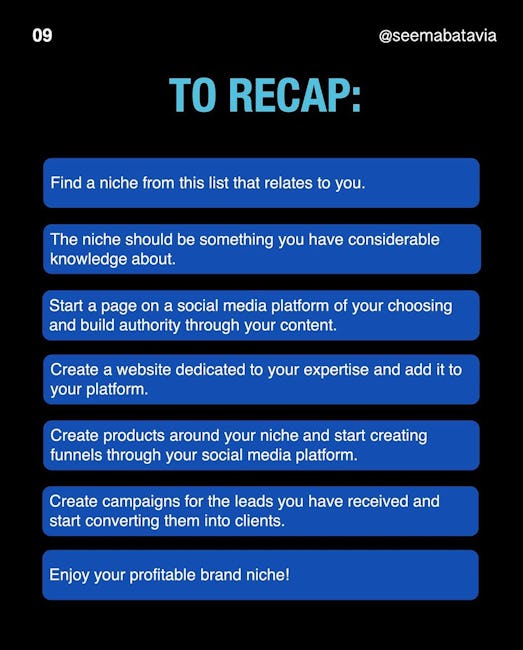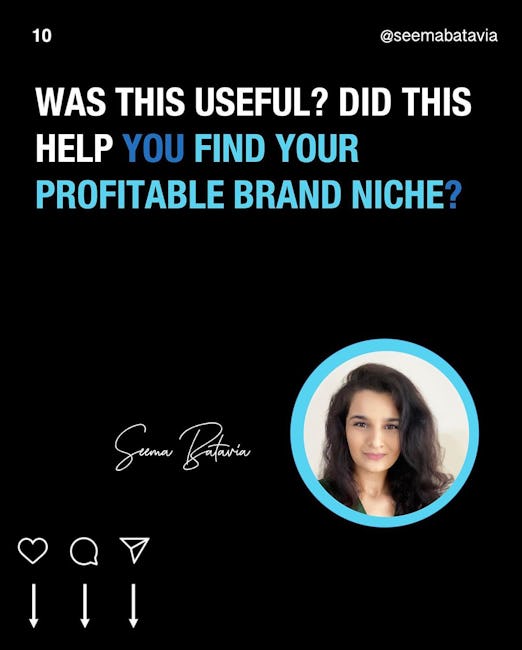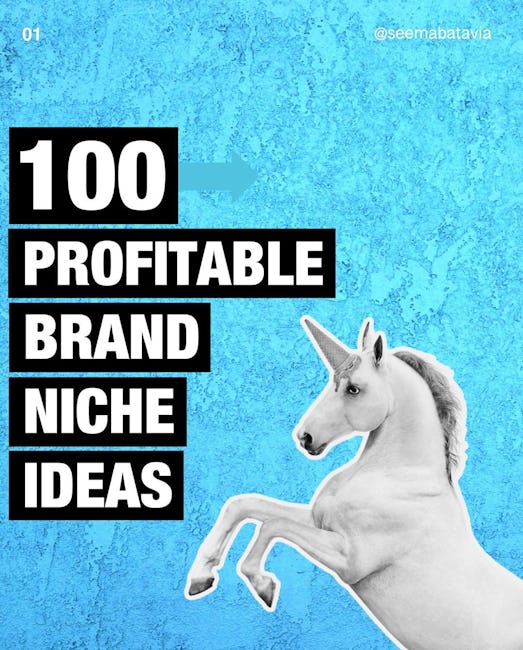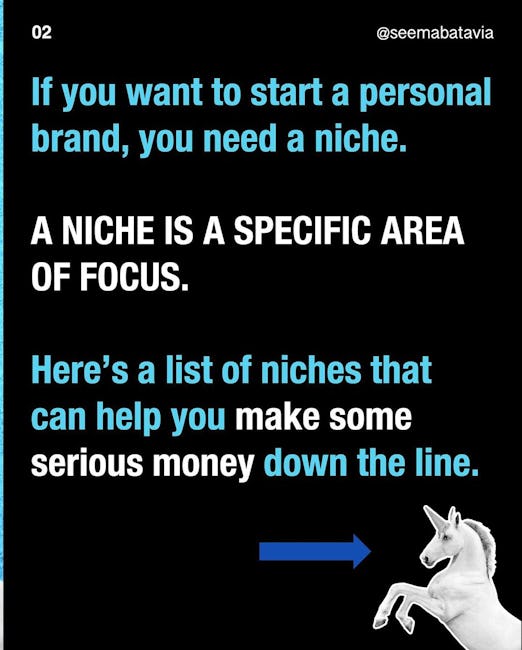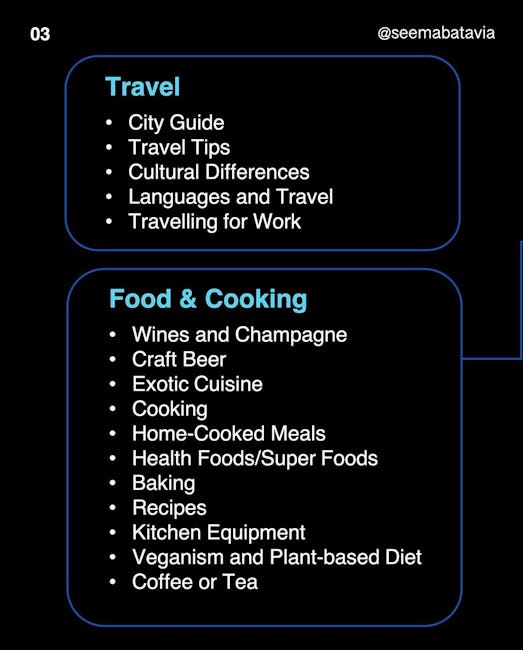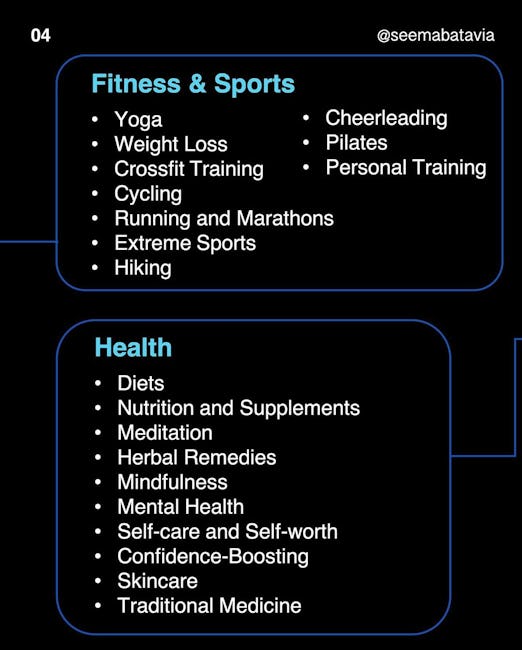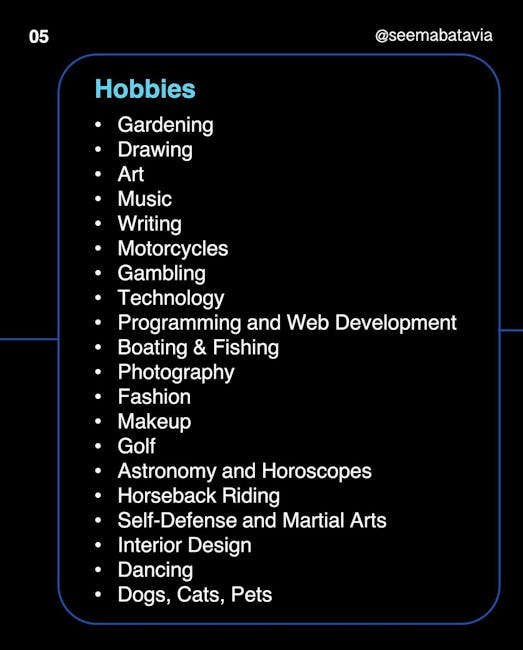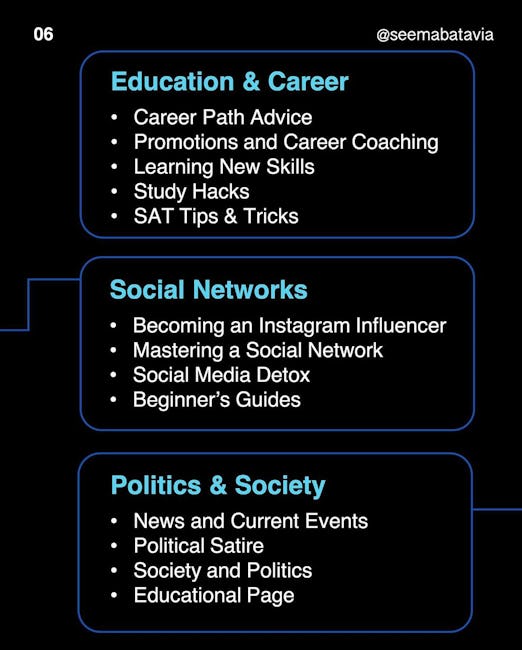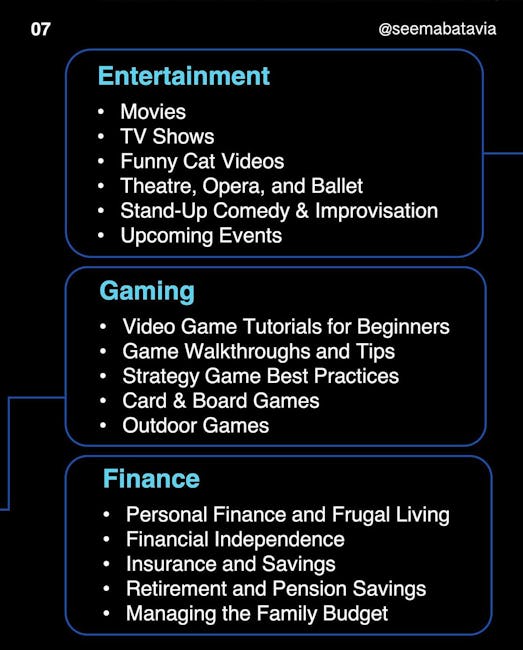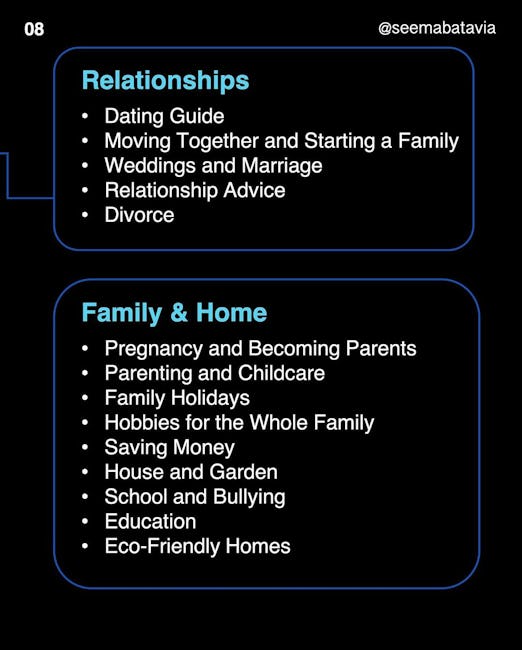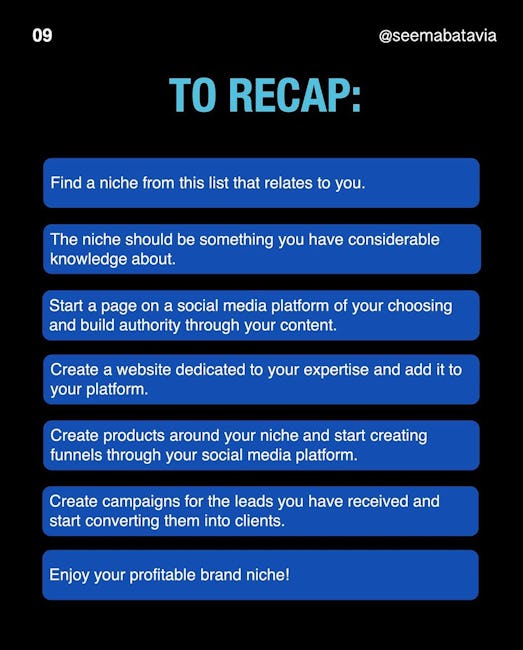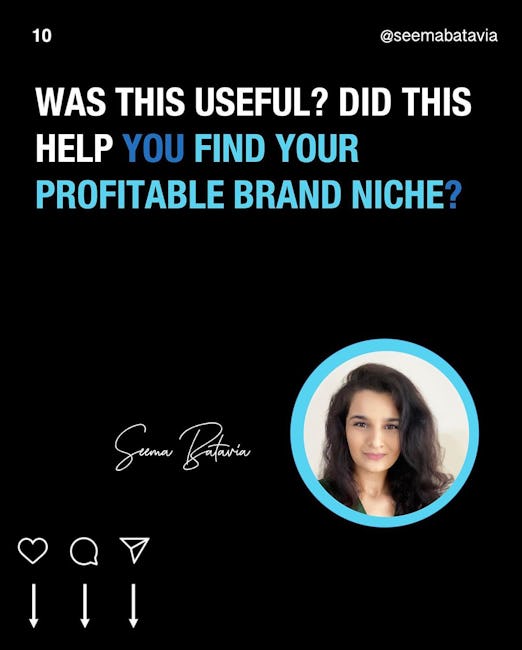 100 Profitable Brand Niche Ideas
If you want to start a personal brand, you need a niche.
A NICHE IS A SPECIFIC AREA OF FOCUS.
Here's a list of niches that can help you make some serious money down the line.
Travel
Food and Cooking
Fitness & Sports
Health
Hobbies
Education & Career
Social Networks
Politics & Society
Entertainment'
Gaming
Finance
Relationships
Family & Home
TO RECAP:
Find a niche from this list that relates to you.
The niche should be something you have considerable knowledge about.
Start a page on a social media platform of your choosing and build authority through your content.
Create a website dedicated to your expertise and add it to our platform.
Create products around your niche and start creating funnels through h our social media platform.
Create campaigns for the leads you have received and start converting them into clients.
Enjoy your profitable brand niche!
More booklets by Seema Batavia
More Marketing booklets
Your recently viewed booklets
See all booklets