Booklet
10 Ways You're Killing Your Instagram Brand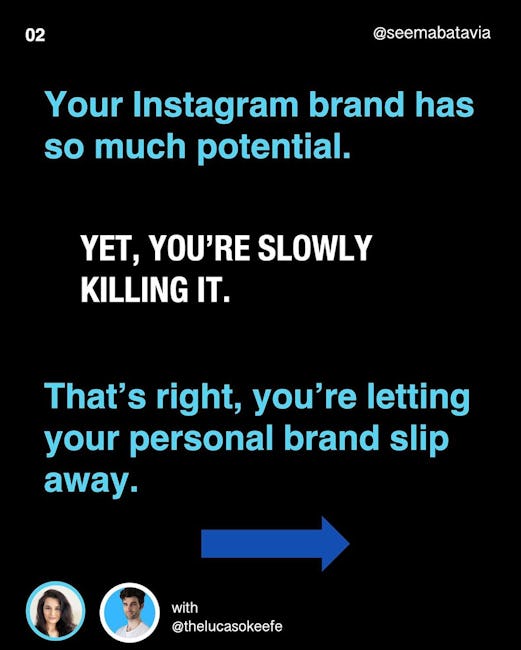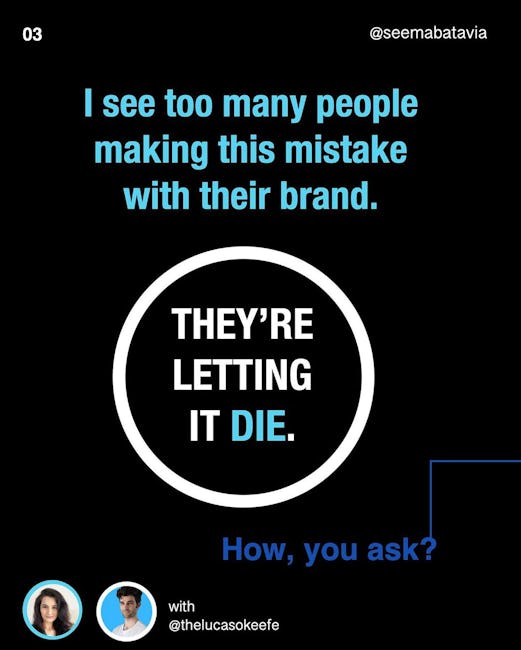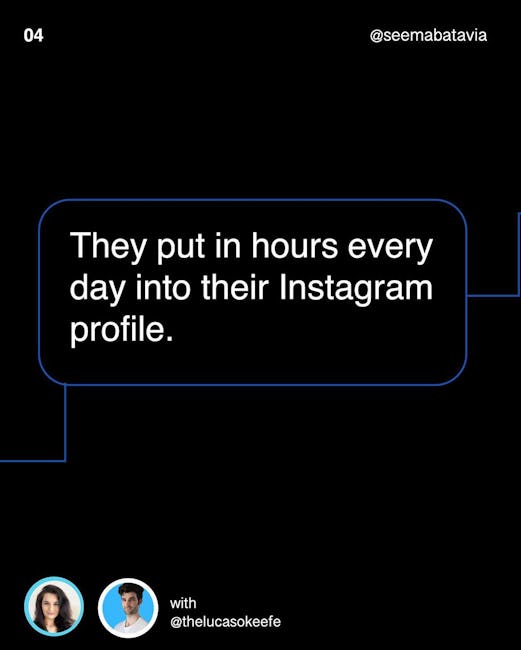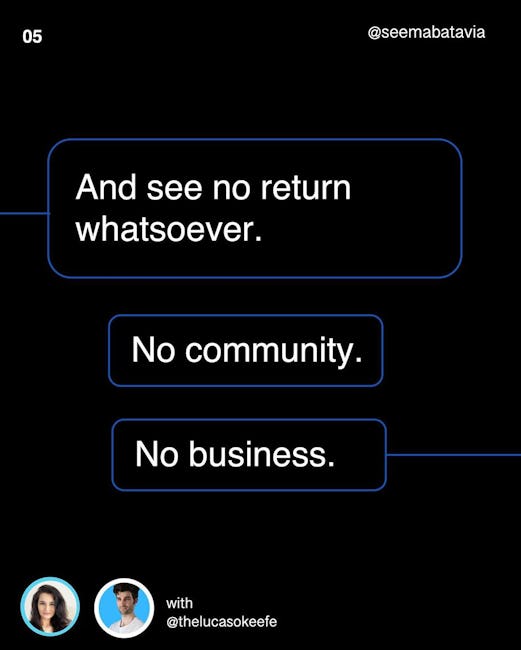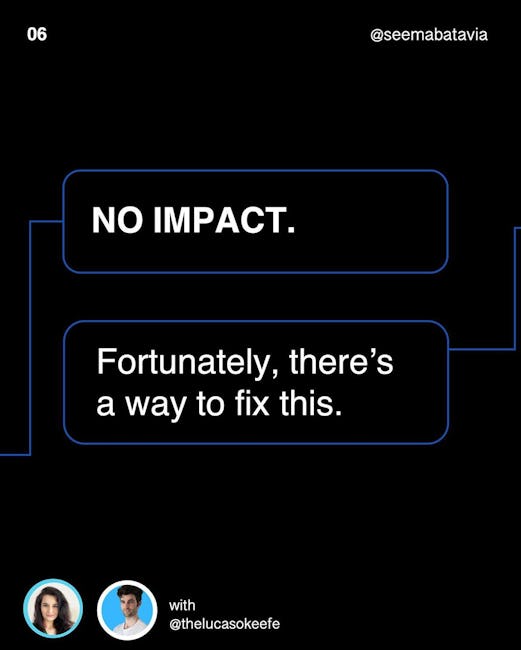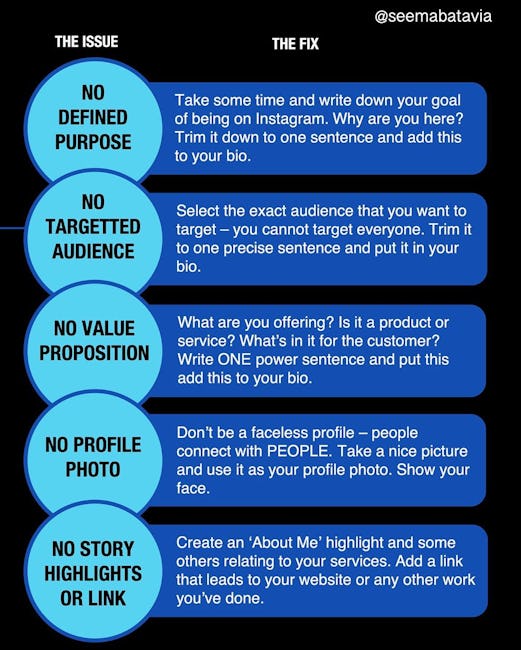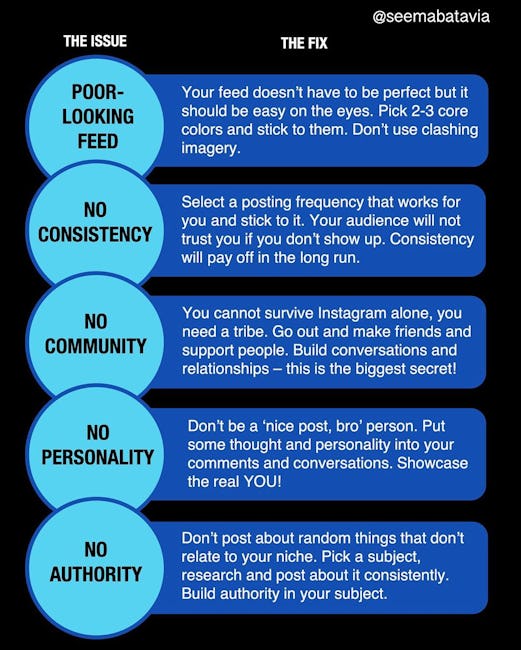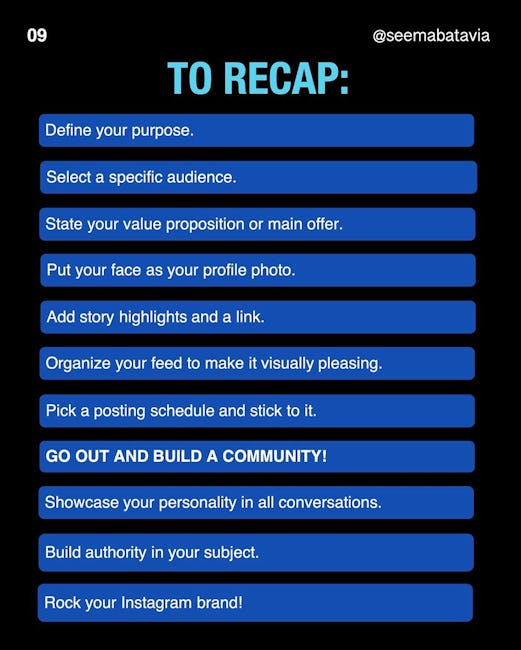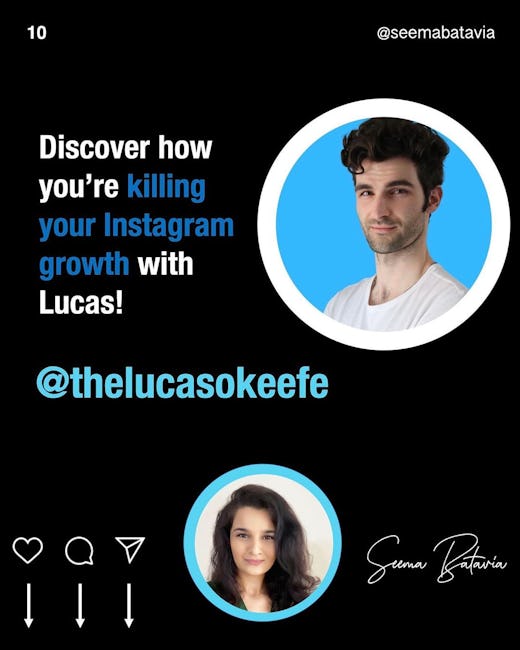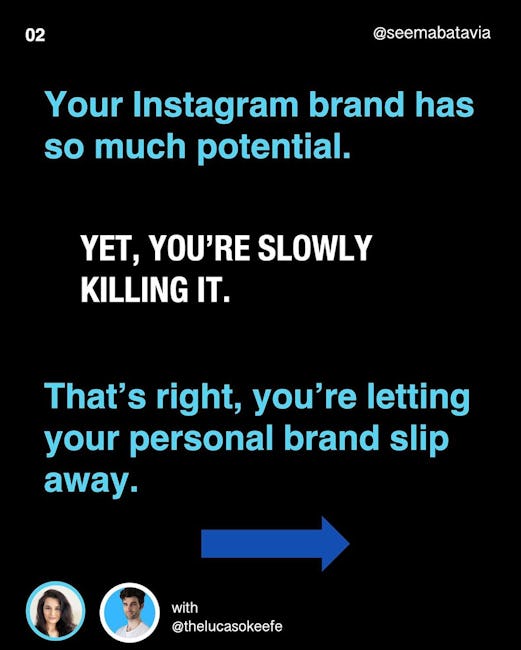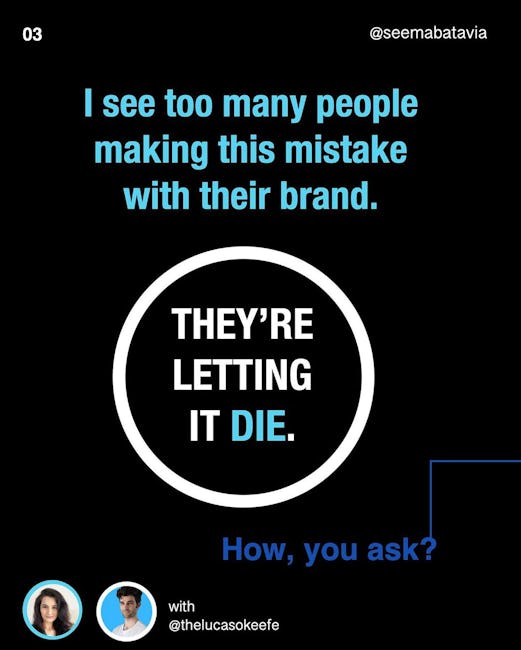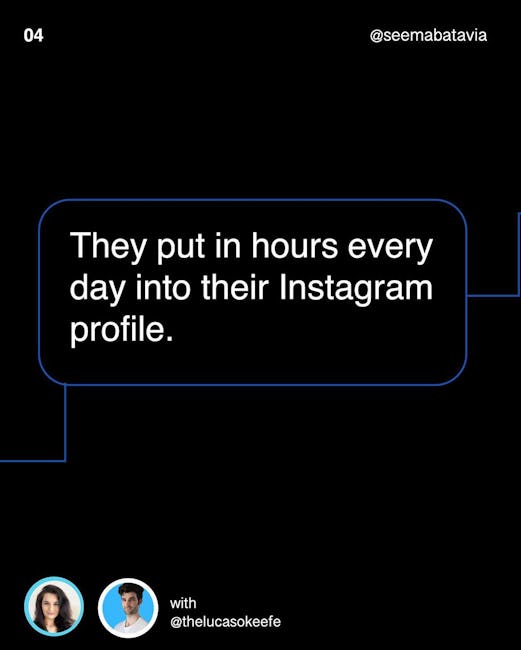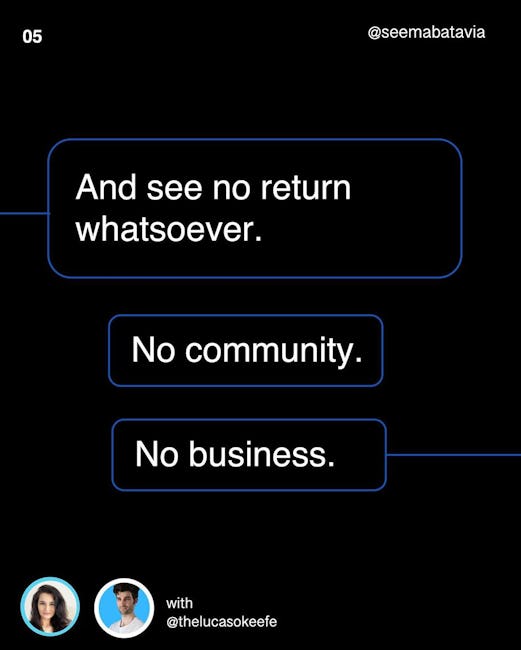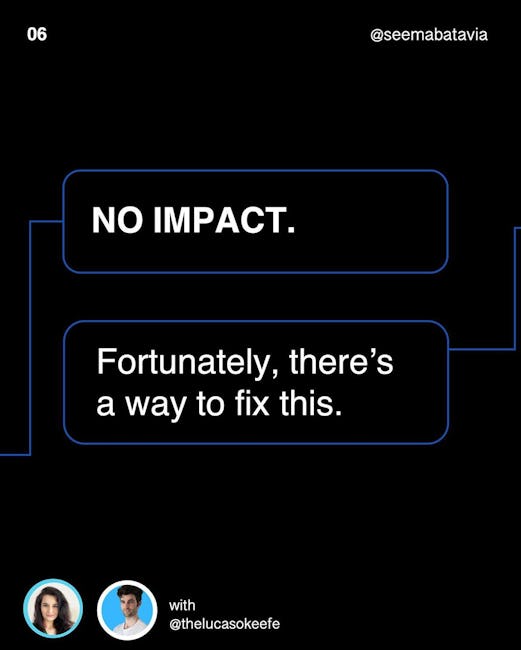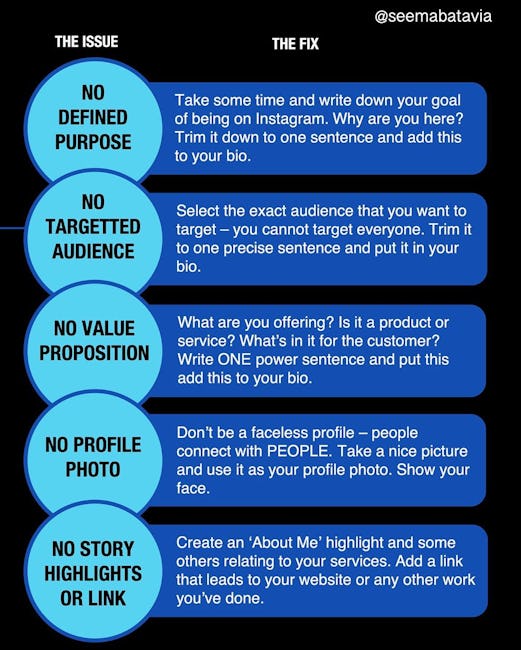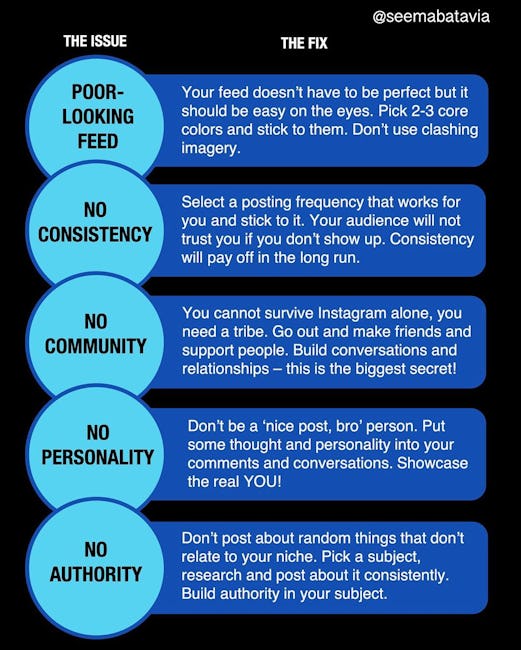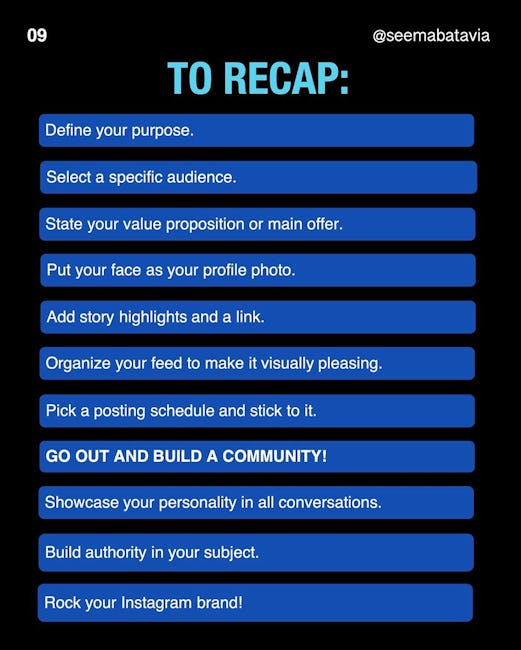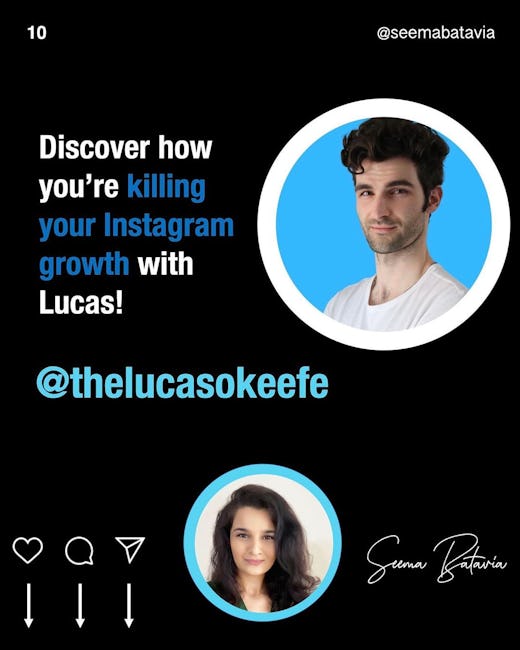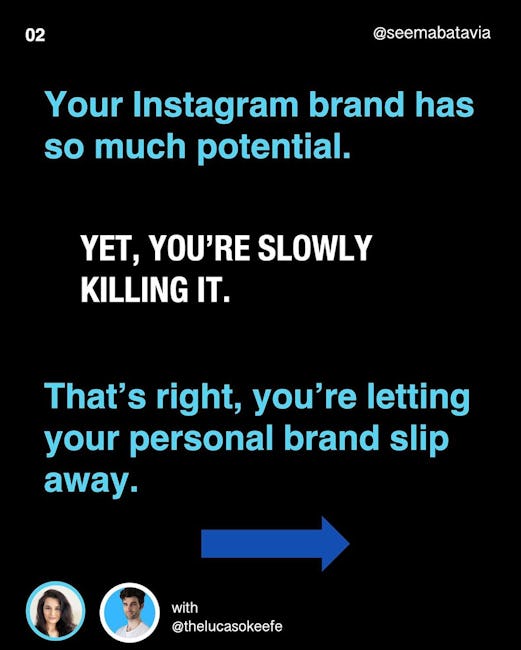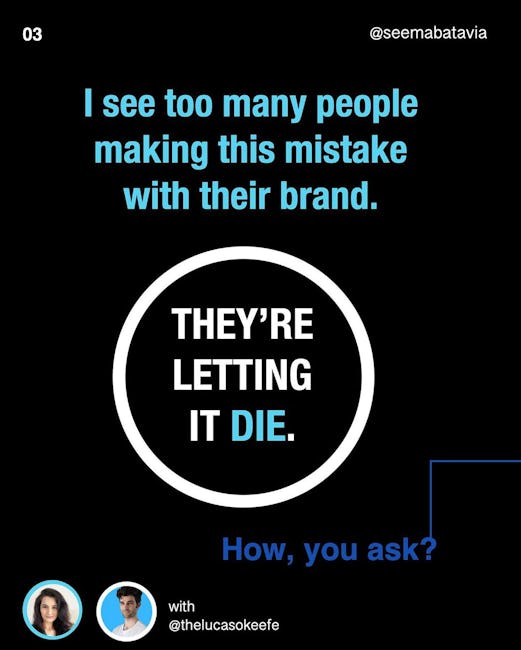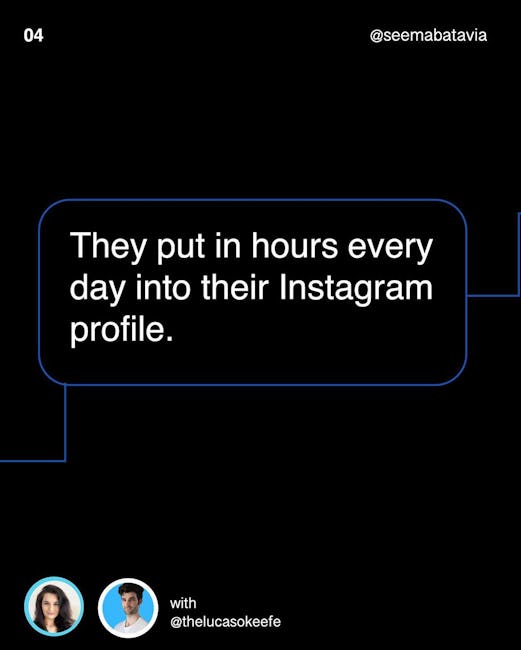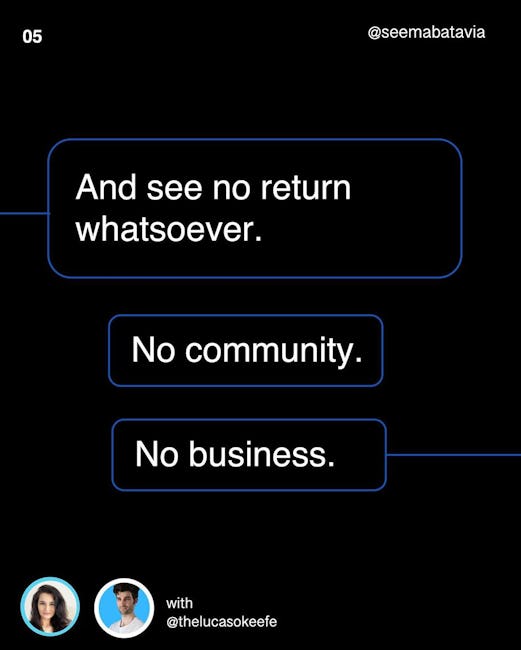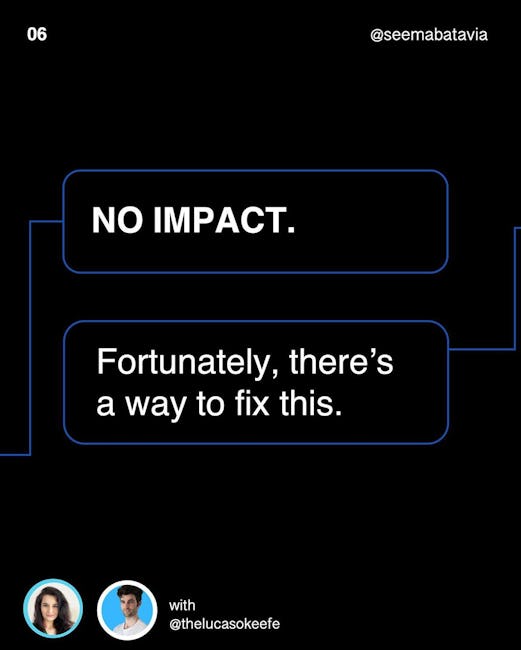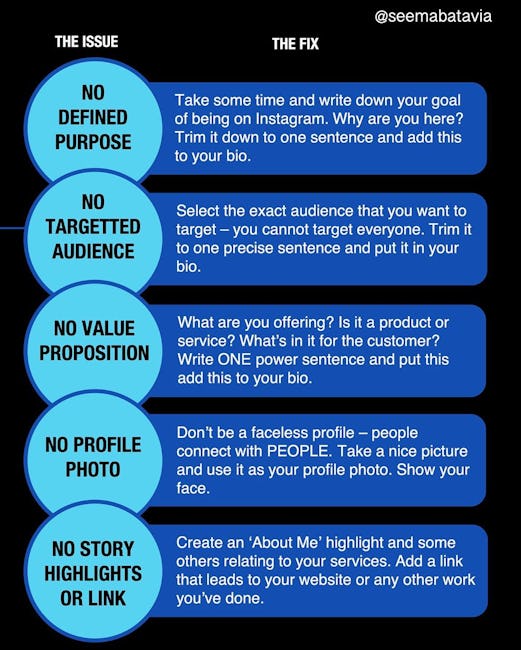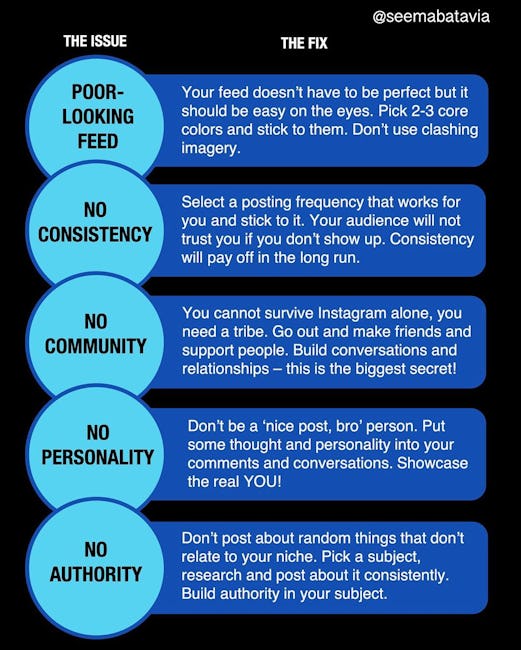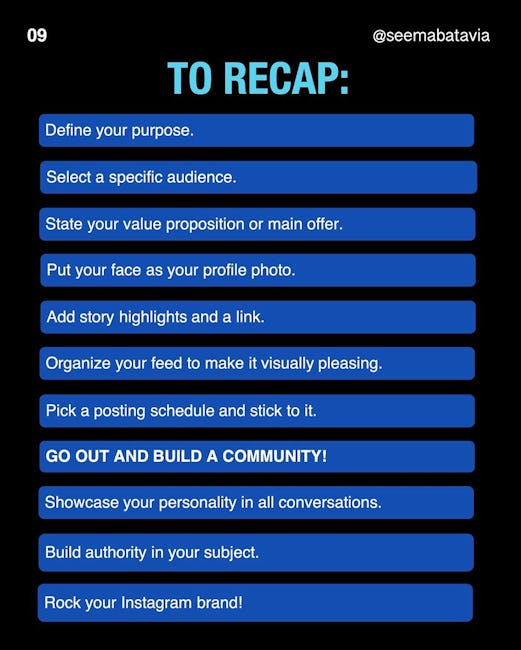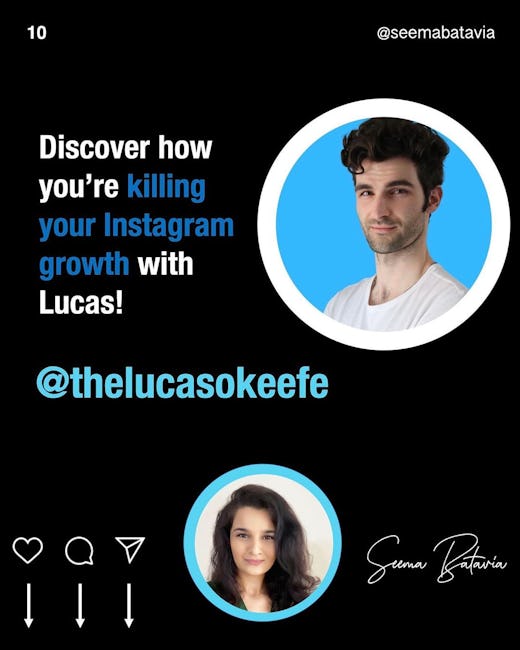 10 Ways You're Killing Your Instagram Brand
Your Instagram brand has so much potential.
YET, YOU'RE SLOWLY KILLING IT.
That's right, you're letting your personal brand slip away.
I see too many people making this mistake with their brand.
THEY'RE LETTING IT DIE.
How, you ask. > They put in hours every day into their Instagram profile. > And see no return whatsoever. > No community. > No business. > NO IMPACT. > Fortunately, there's a way to fix this.
NO DEFINED PURPOSE:
Take some time and write down your goal of being on Instagram. Why are you here? Trim it down to one sentence and add this to your bio.
NO TARGETTED AUDIENCE:
Select the exact audience that you want to target — you cannot target everyone. Trim it to one precise sentence and put it in your bio.
NO VALUE PROPOSITION:
What are you offering? Is it a product or service? What's in it for the customer? Write ONE power sentence and put this add this to your bio.
NO PROFILE PHOTO:
Don't be a faceless profile — people connect with PEOPLE. Take a nice picture and use it as your profile photo. Show your face.
NO STORY HIGHLIGHTS OR LINK
Create an 'About Me' highlight and some others relating to your services. Add a link that leads to your website or any other work you've done.
POOR- LOOKING FEED
Your feed doesn't have to be perfect but it should be easy on the eyes. Pick 2-3 core colors and stick to them. Don't use clashing imagery.
NO CONSISTENCY
Select a posting frequency that works for you and stick to it. Your audience will not trust you if you don't show up. Consistency will pay off in the long run.
NO COMMUNITY
You cannot survive Instagram alone, you need a tribe. Go out and make friends and support people. Build conversations and relationships — this is the biggest secret!
NO PERSONALITY
Don't be a 'nice post, bro' person. Put some thought and personality into your comments and conversations. Showcase the real YOU!
NO AUTHORITY
Don't post about random things that don't relate to your niche. Pick a subject, research, and post about it consistently. Build authority in your subject.
TO RECAP:
Define your purpose.
Select a specific audience.
State your value proposition or main offer.
Out your face as your profile photo.
Add story highlights and a link.
Organize your feed to make it visually pleasing.
Pick a posting schedule and stick to it.
OUT AND BUILD A COMMUNITY!
Showcase your personality in all conversations.
Build authority in your subject.
Rock your Instagram brand!
More booklets by Seema Batavia
More Marketing booklets
Your recently viewed booklets
See all booklets