Booklet
10% Rule For Massive Growth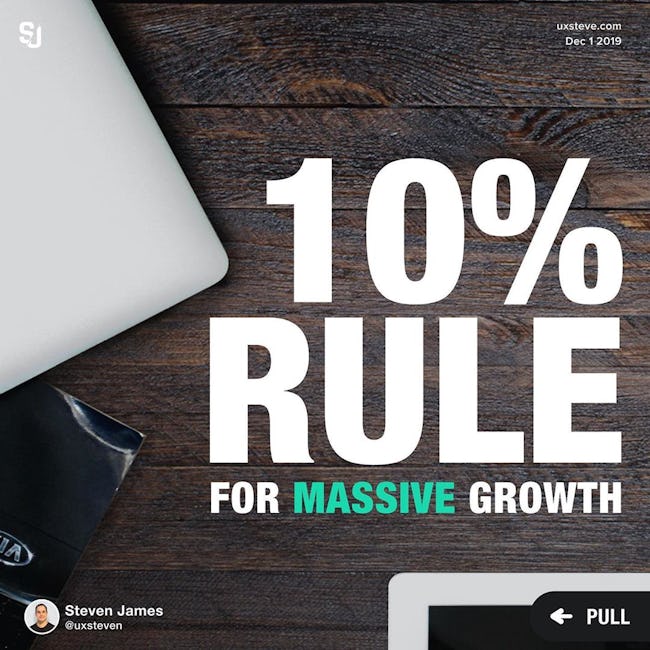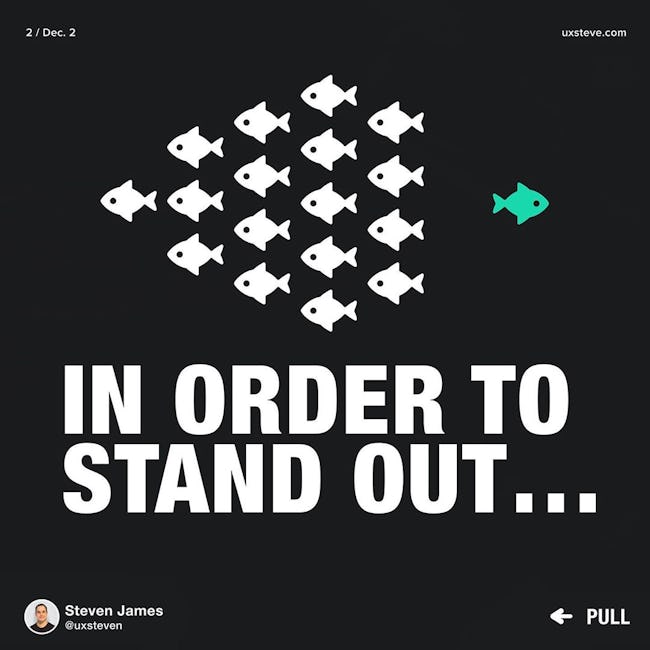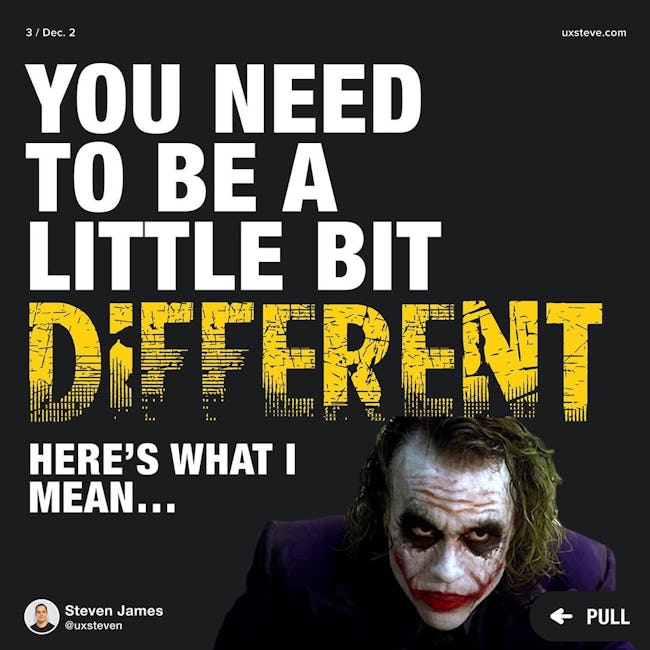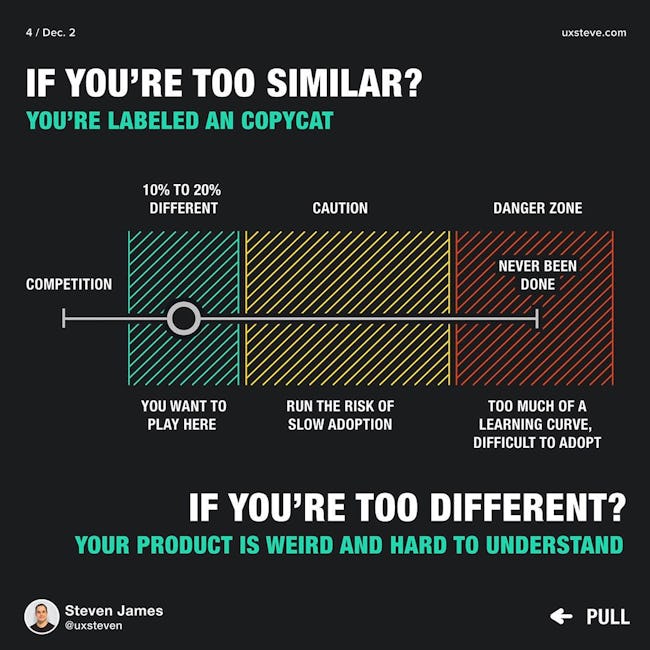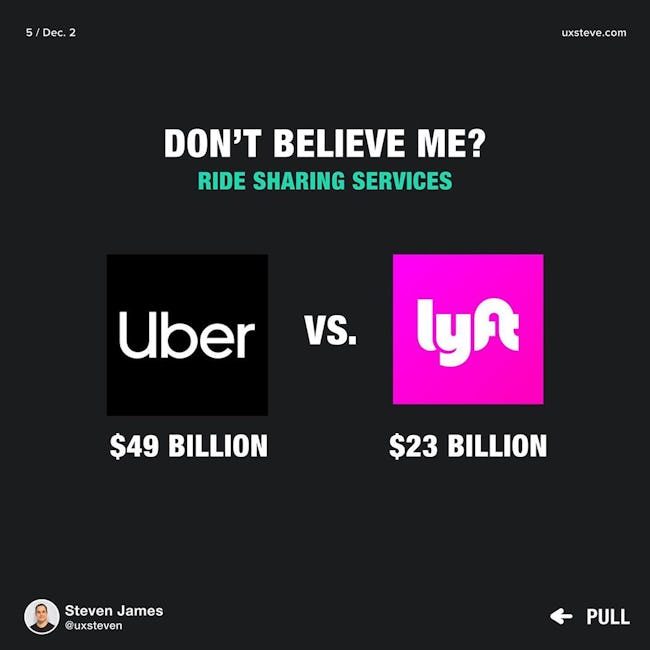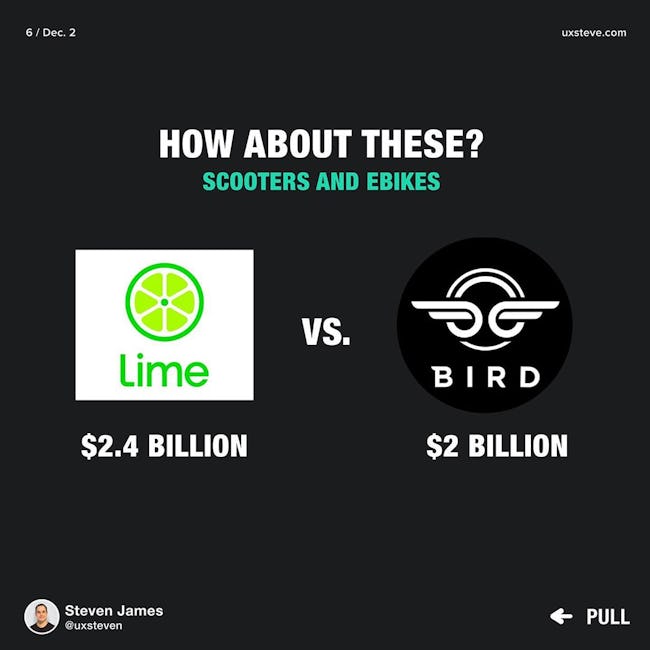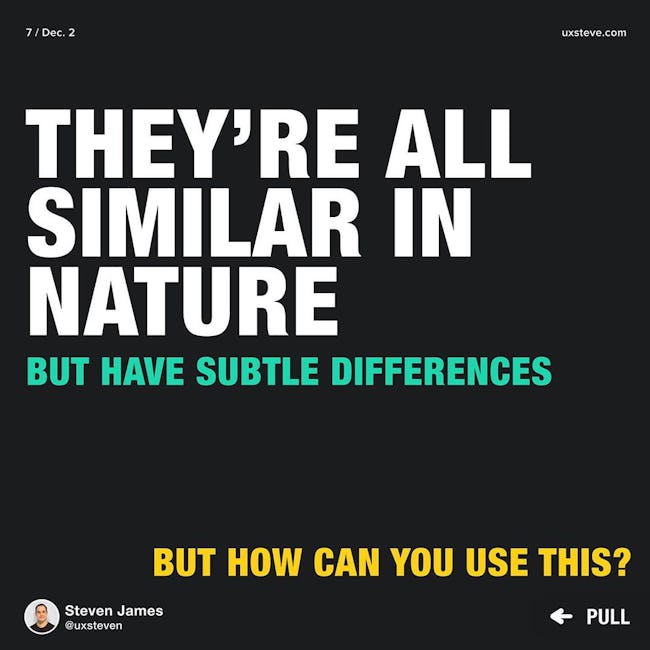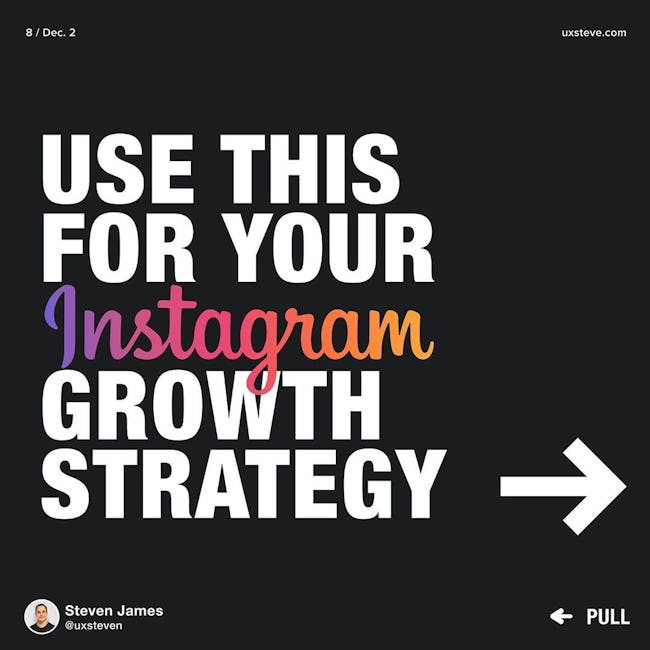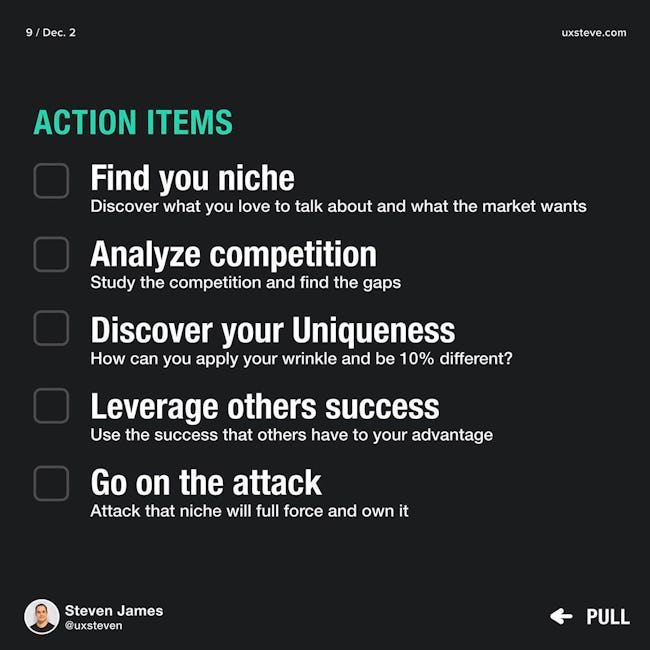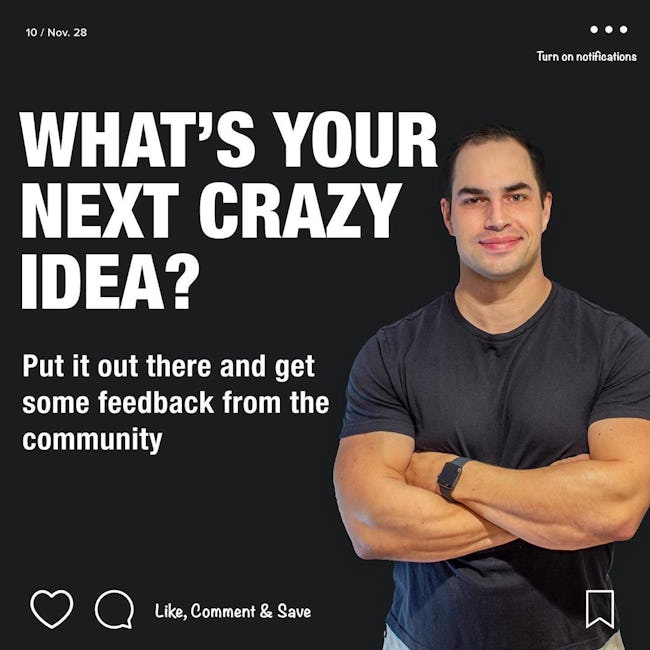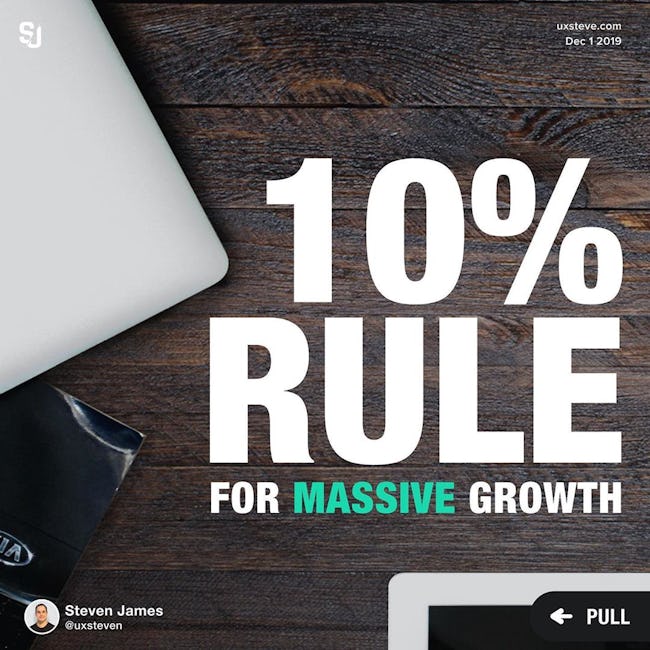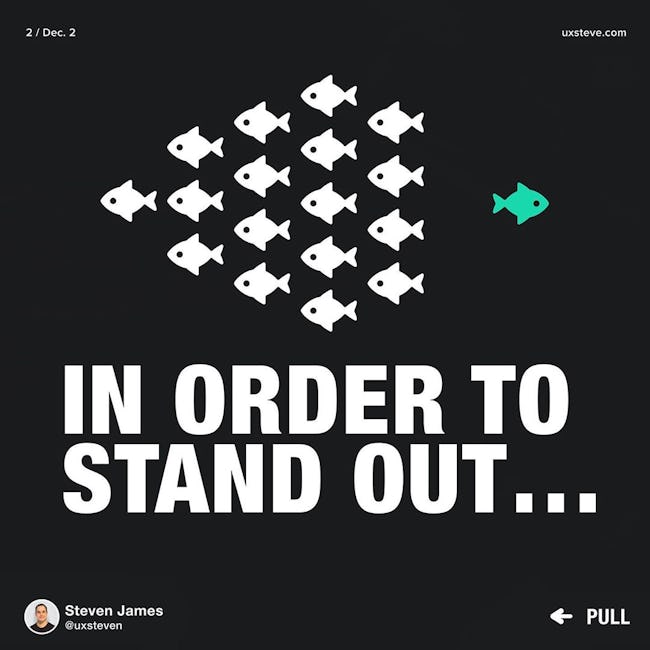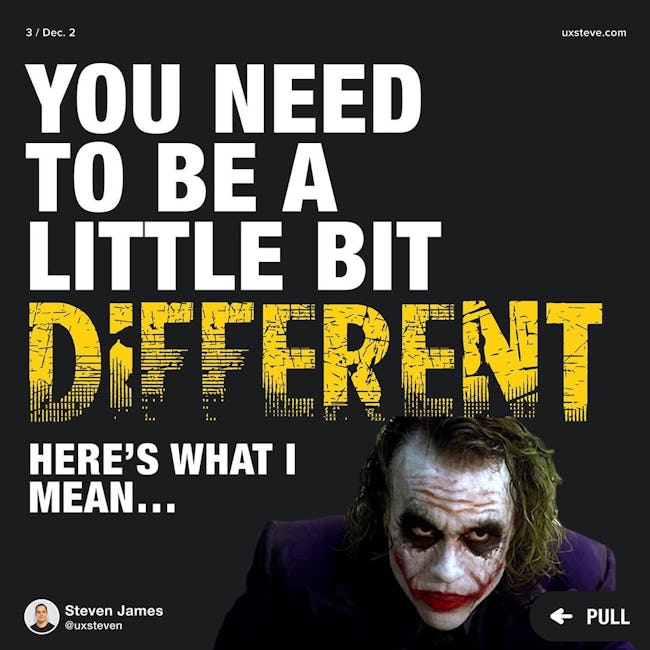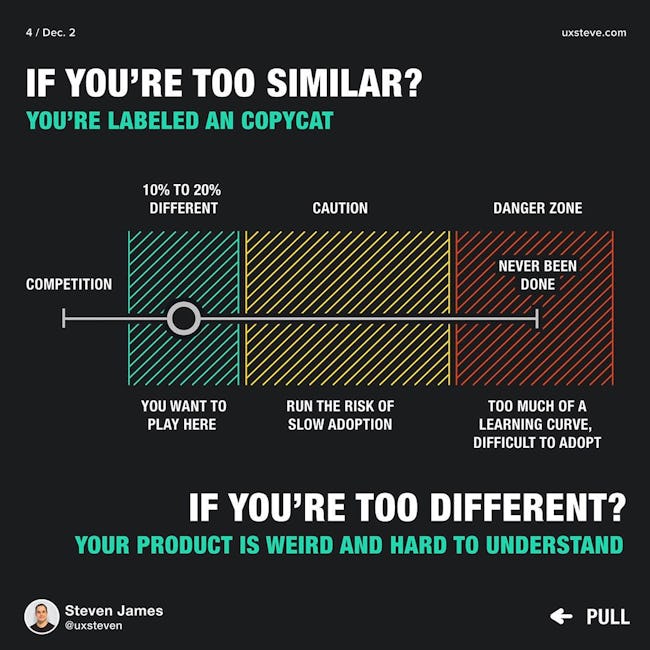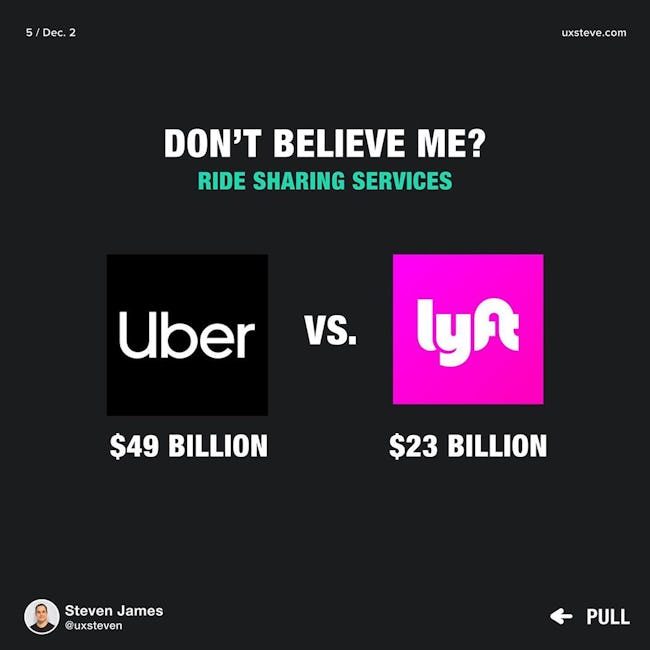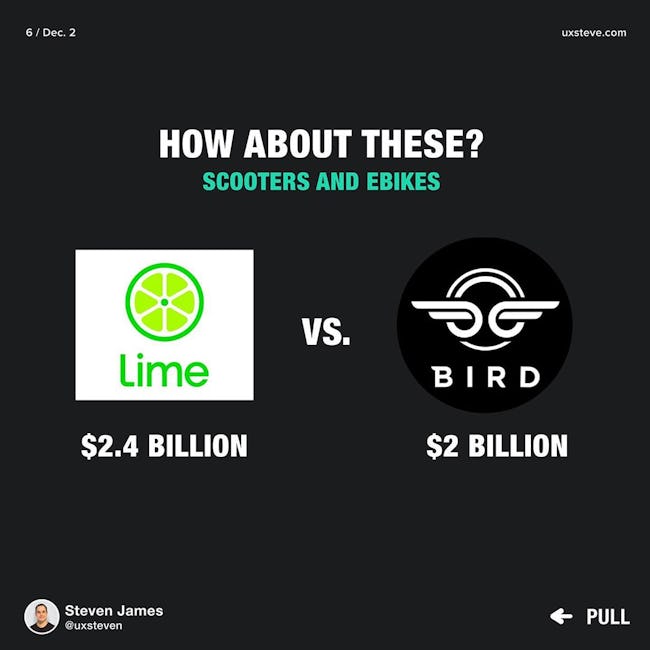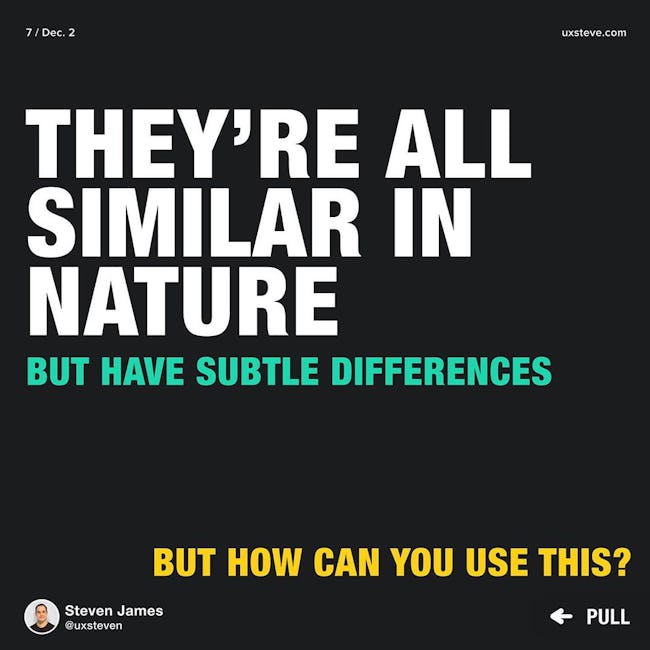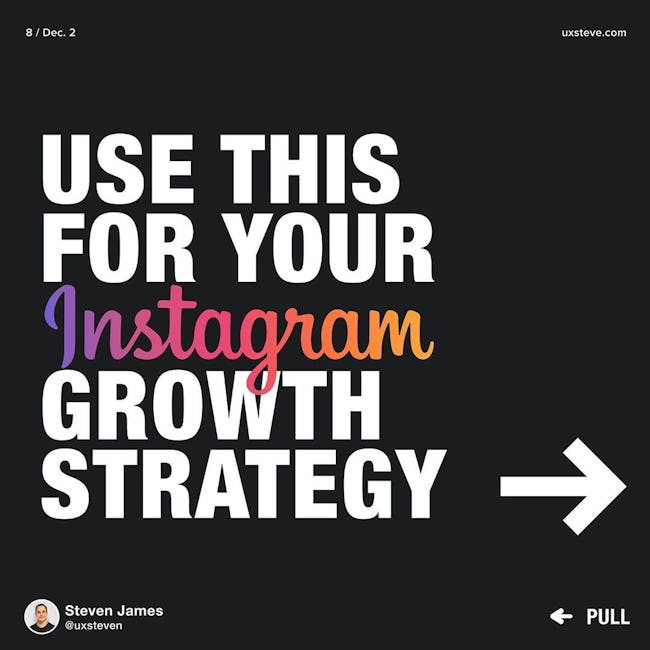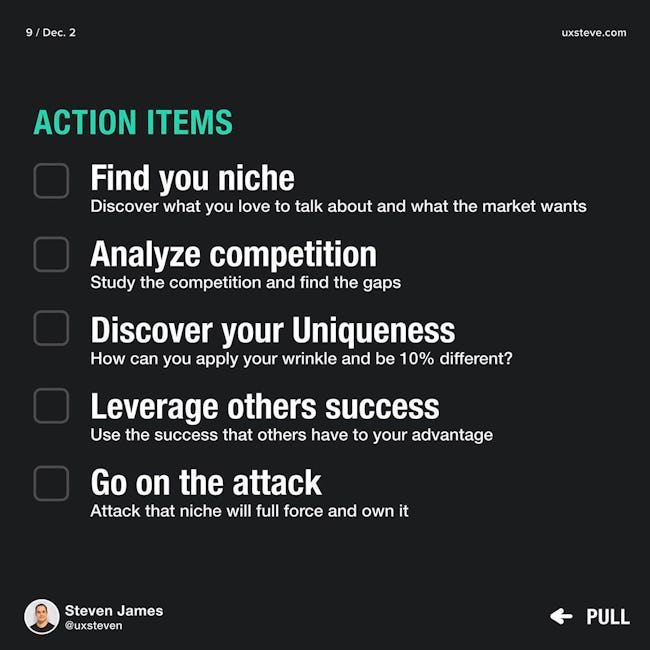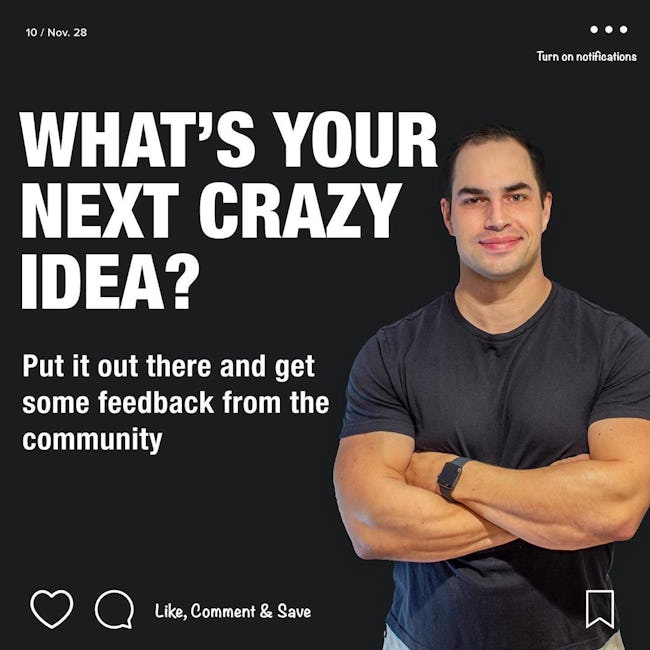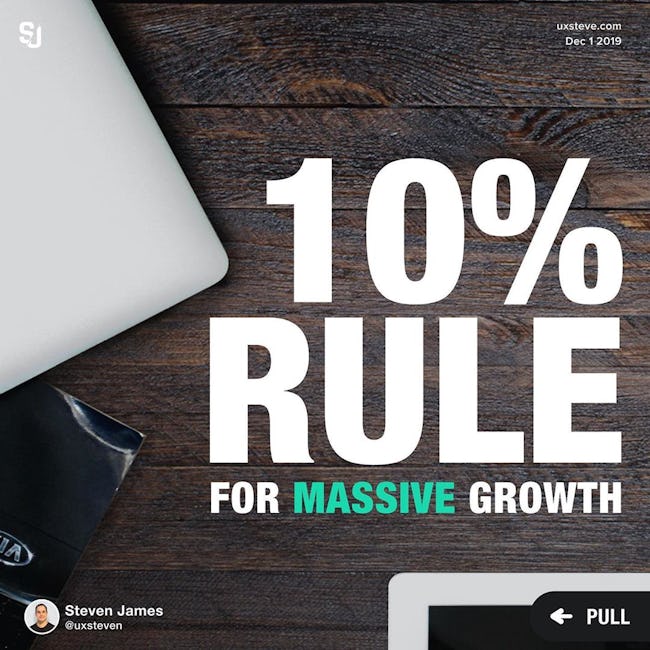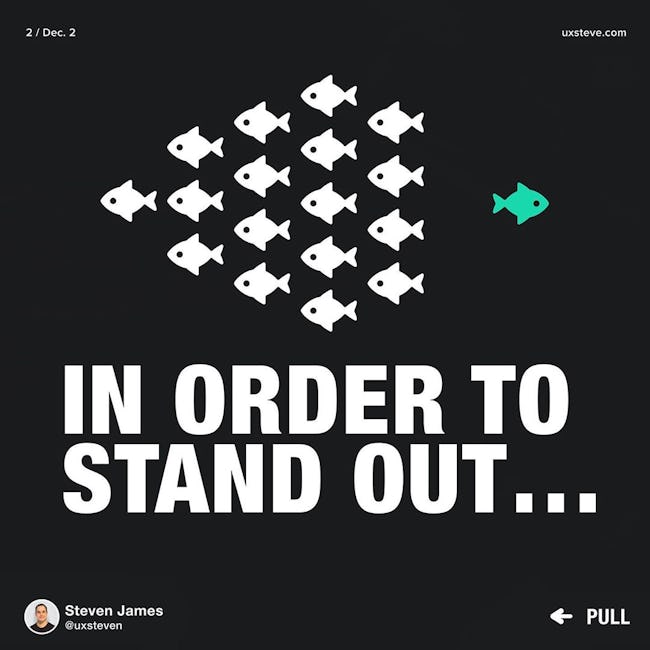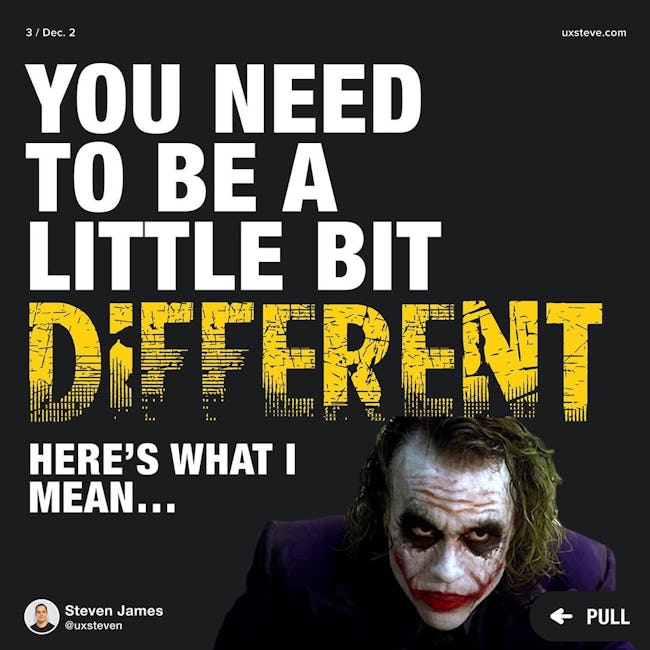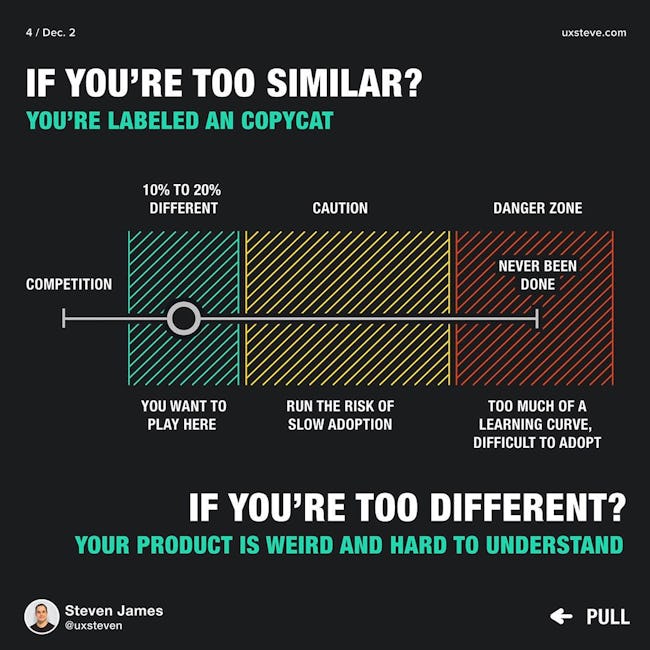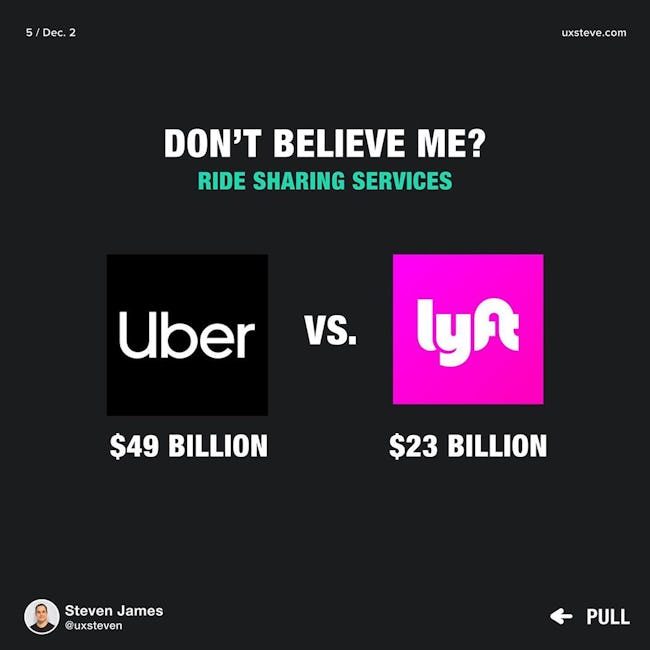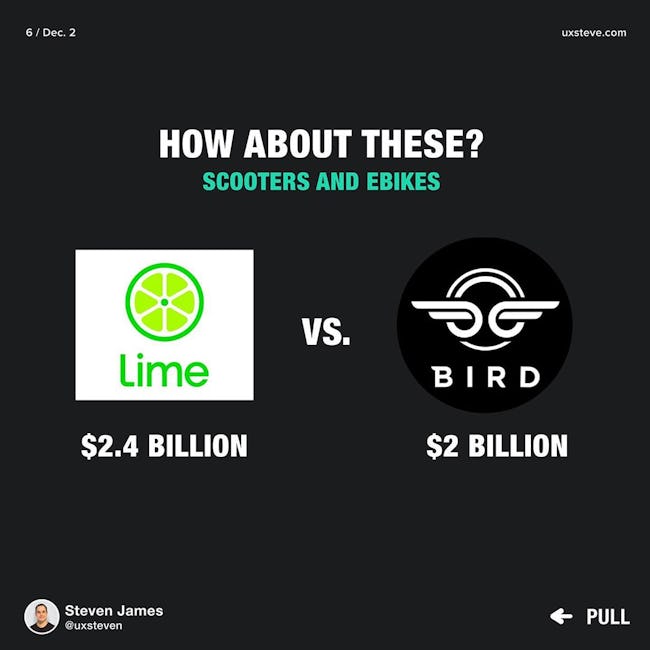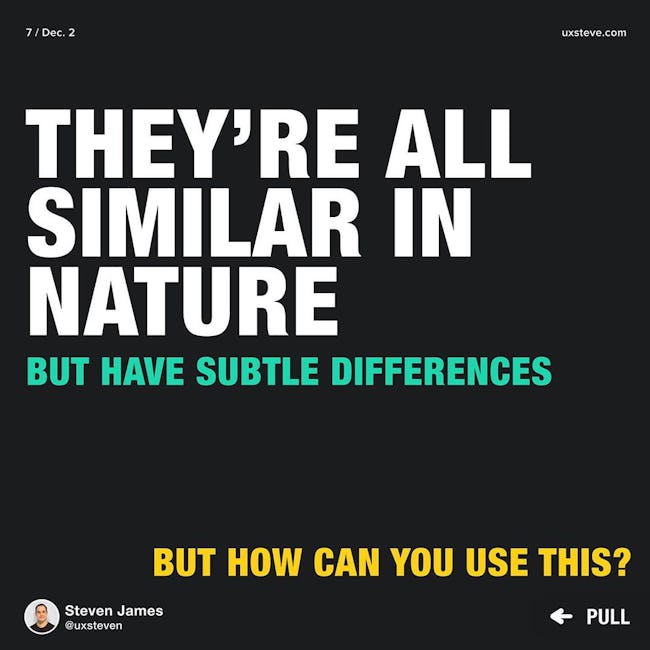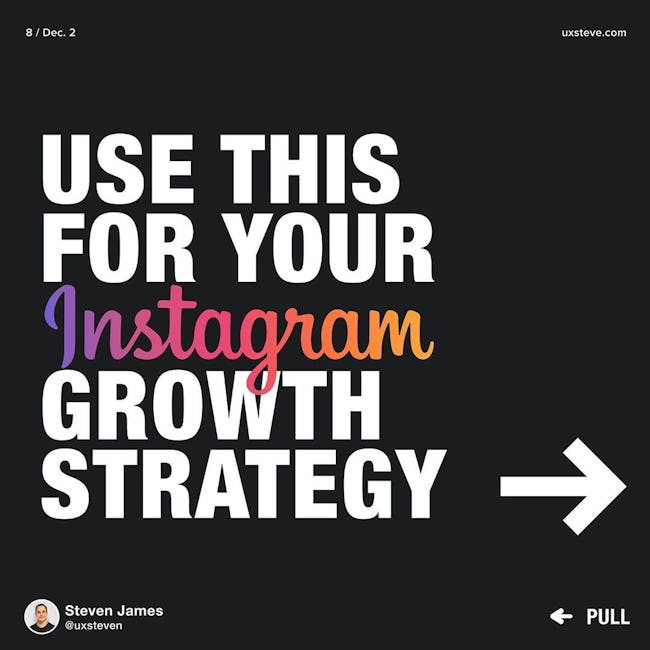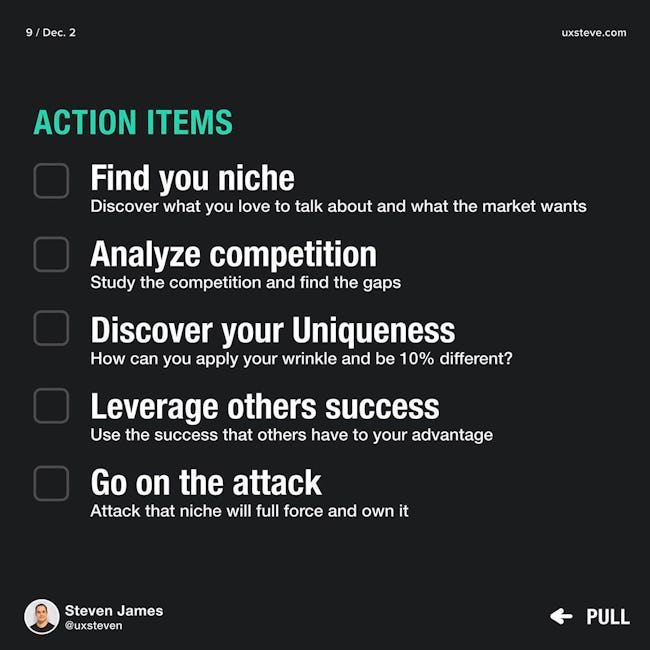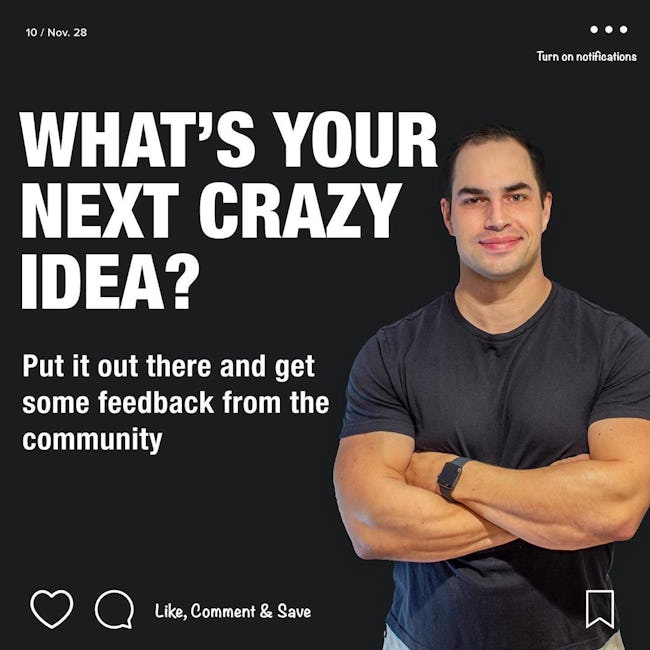 10% Rule For Massive Growth
IN ORDER TO STAND OUT...
YOU NEED TO BE A LITTLE BIT DIFFERENT
HERE'S WHAT I MEAN...
IF YOU'RE TOO SIMILAR?
YOU'RE LABELED AN COPYCAT
IF YOU'RE TOO DIFFERENT?
YOUR PRODUCT IS WEIRD AND HARD TO UNDERSTAND
Don't Believe Me?
Ride Sharing Services
Uber ($49 Billion) vs. Lyft (23 Billion)
How About These?
Scooters and Ebikes
Lime ($2.4 Billion) vs. Bird ($2 Billion)
They're all similar in nature but have subtitle differences
But how can you use this?
Use this for Instagram Growth Strategy
Find you nicheter
Discover what you love to talk about and what the market wants
Analyze competition
Study the competition and find the gaps
Discover your Uniqueness
How can you apply your wrinkle and be 10% different?
Leverage others success
Use the success that others have to your advantage
Go on the attack
Attack that niche will full force and own it
What's your next crazy idea?
Put it out there and get some feedback from the community
More booklets by Steve Mellor
More Marketing booklets
Your recently viewed booklets
See all booklets