Booklet
18 Interesting Facts About The Creative Mind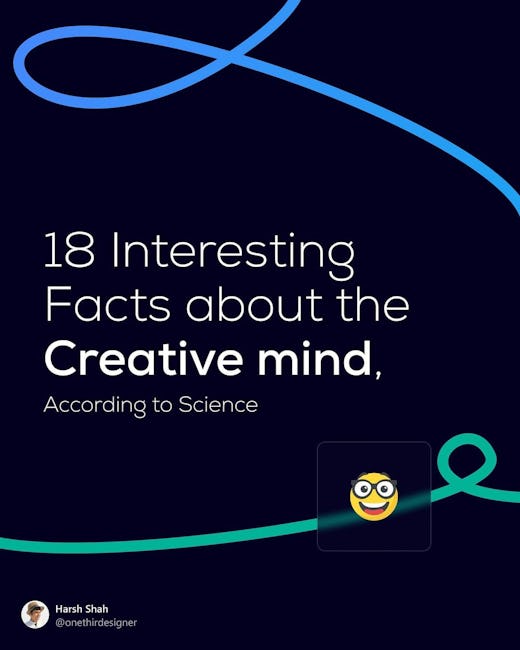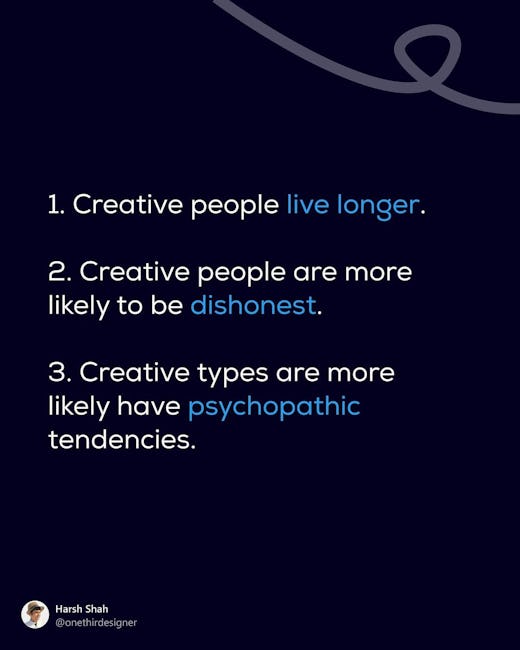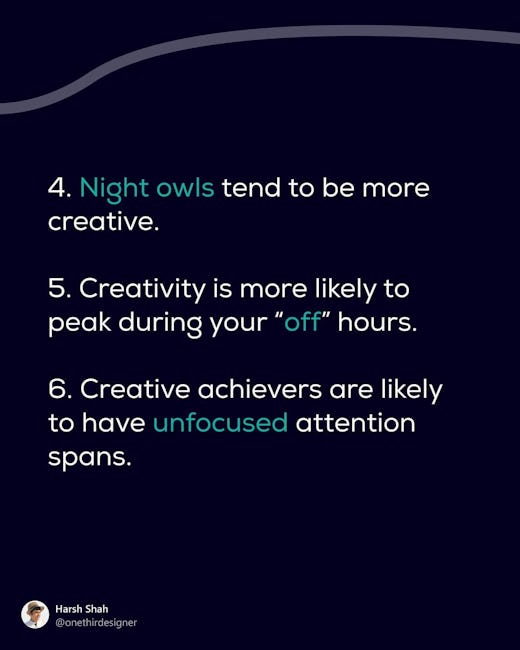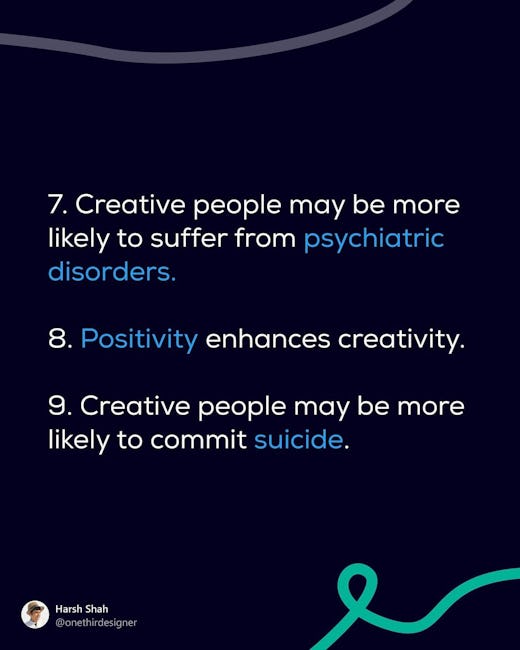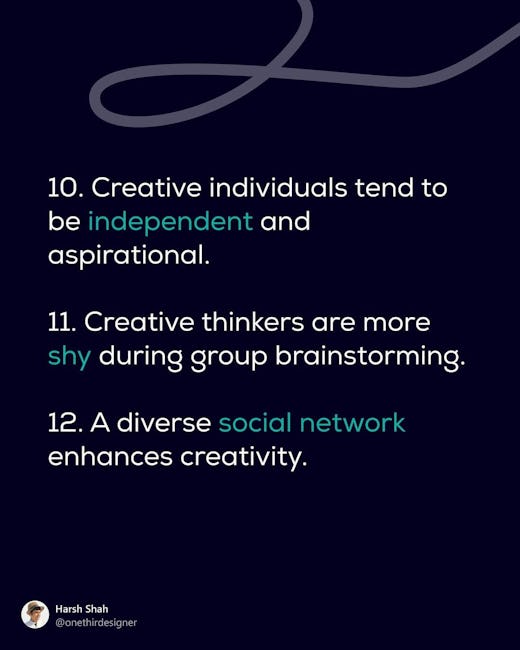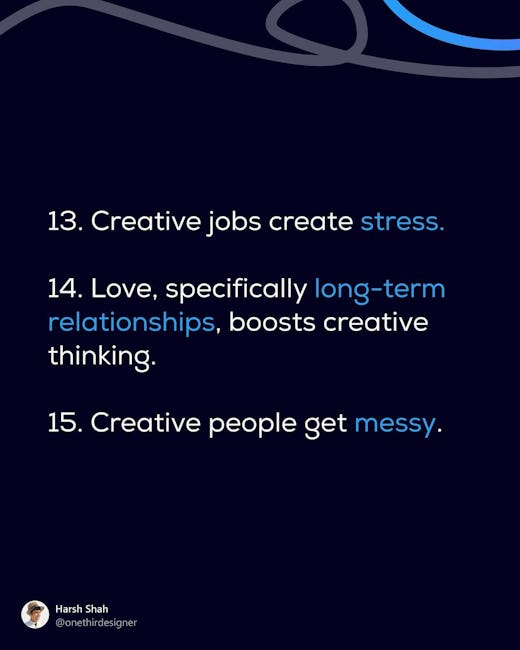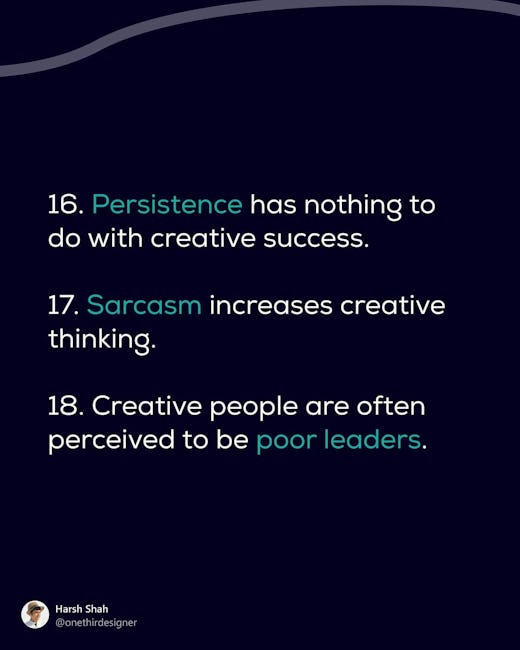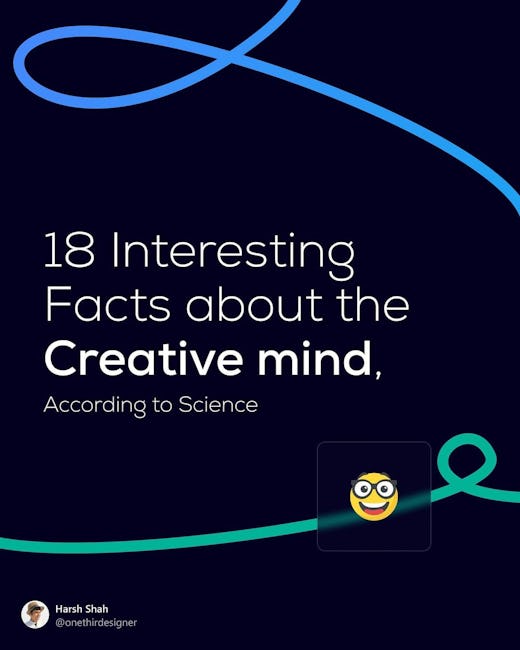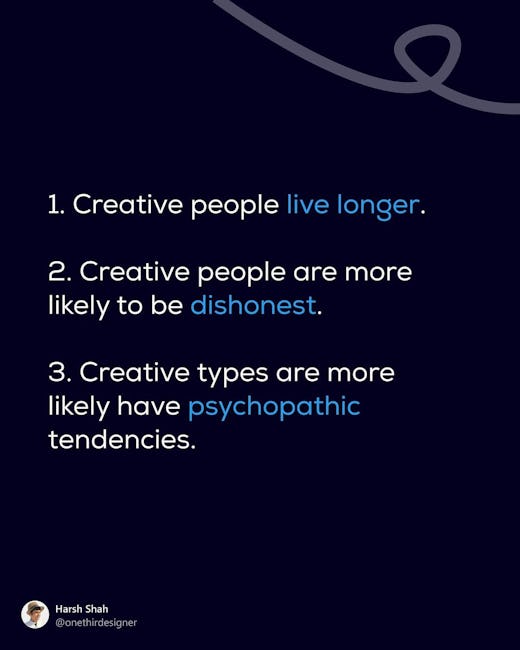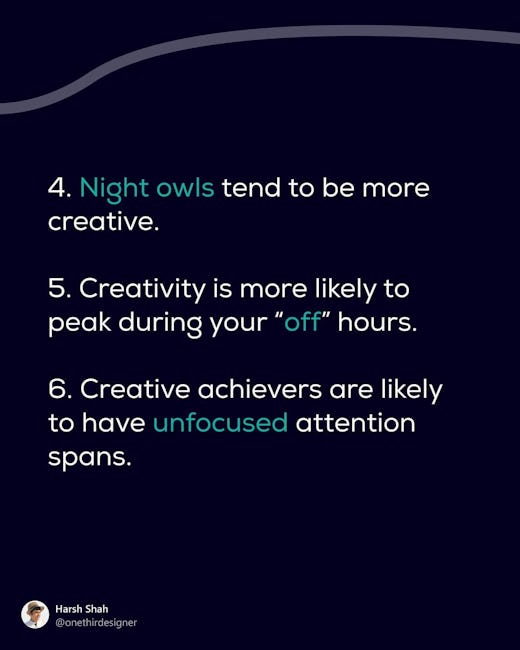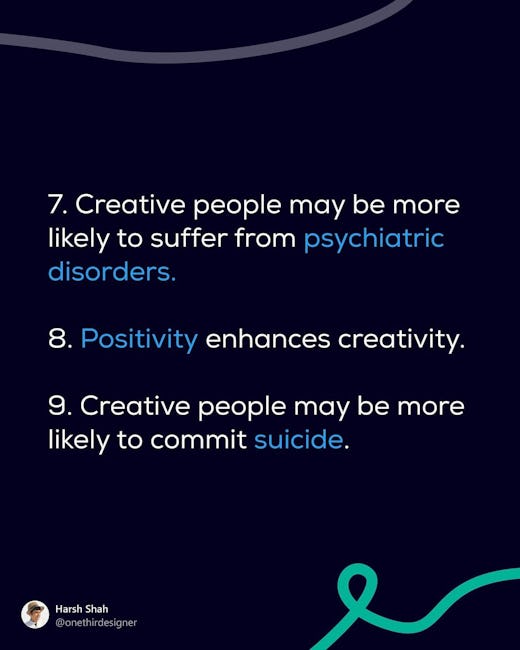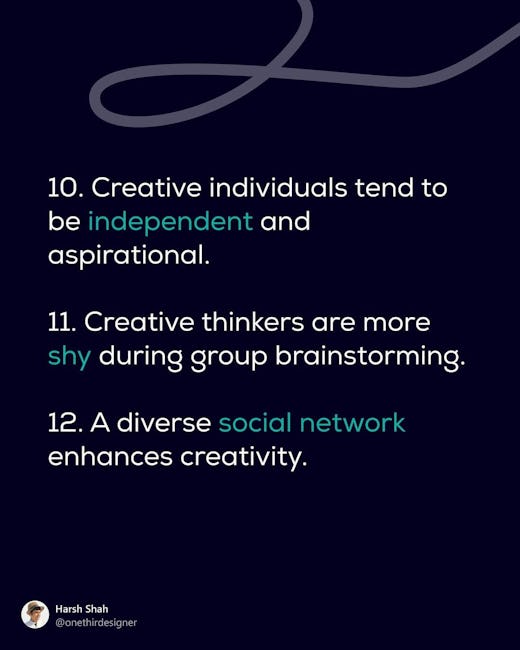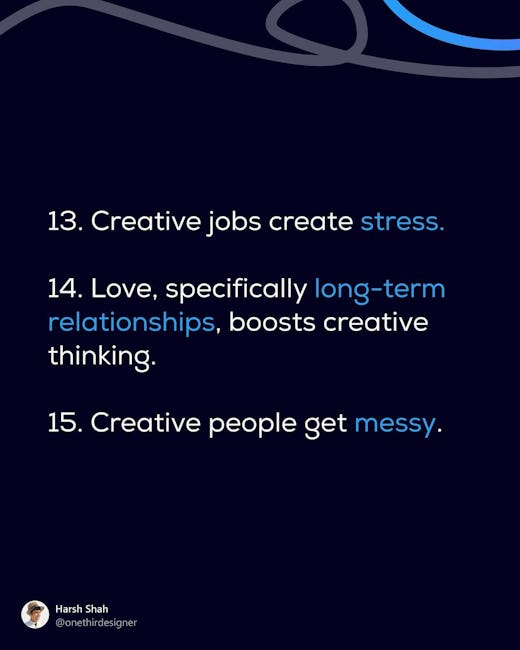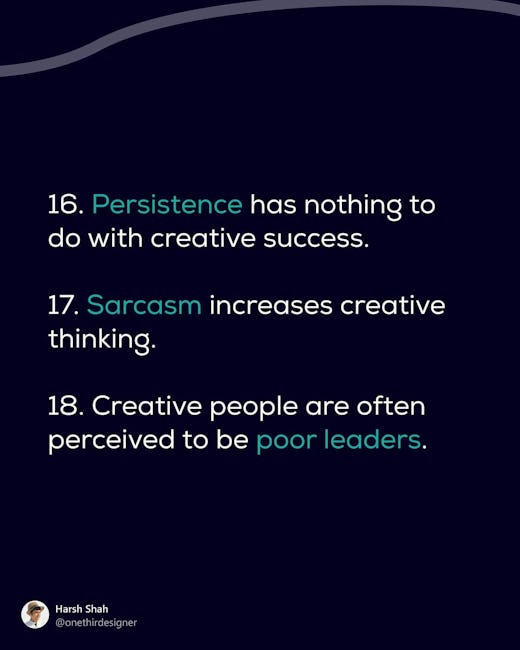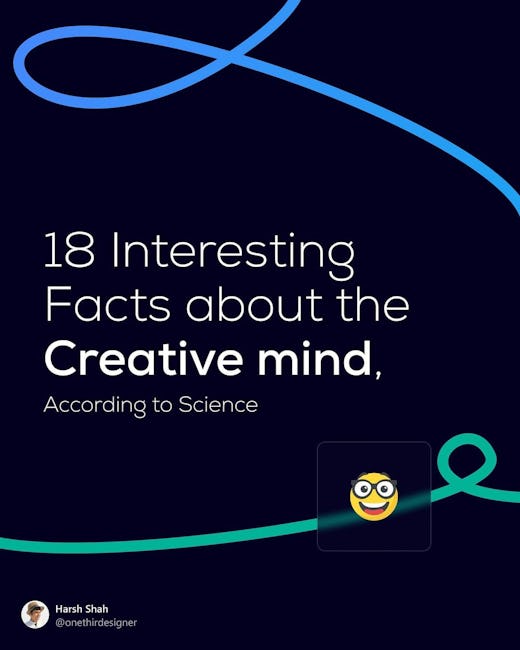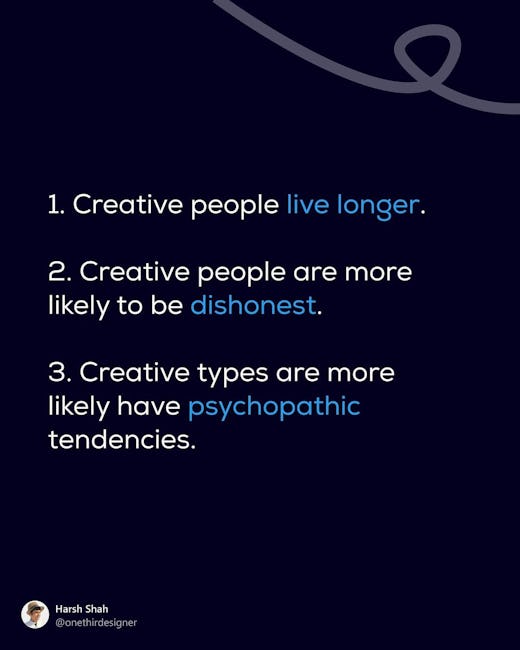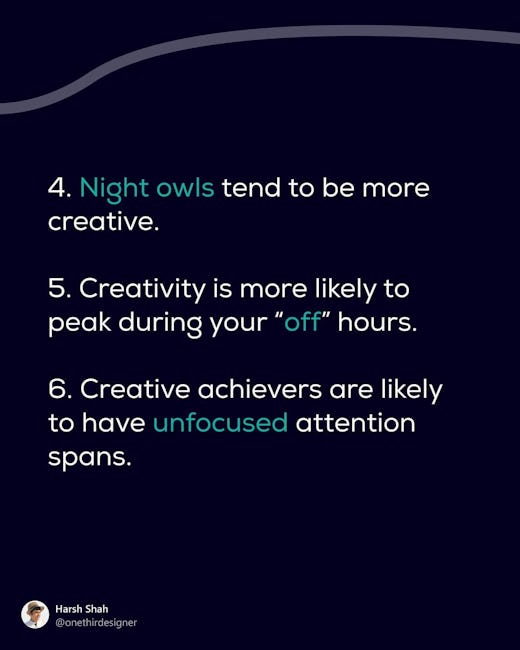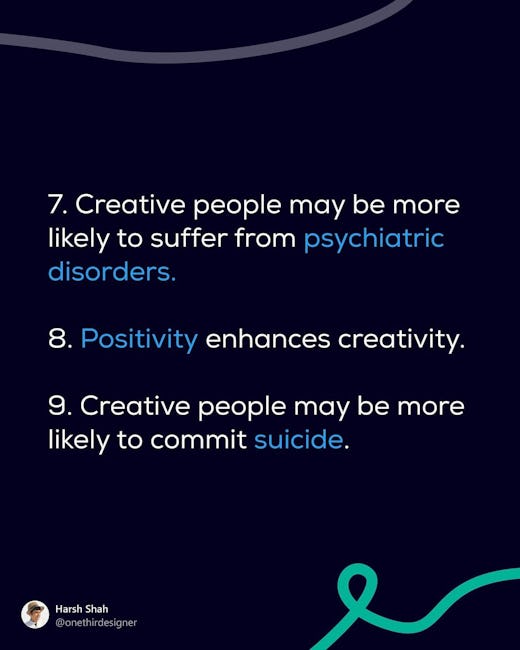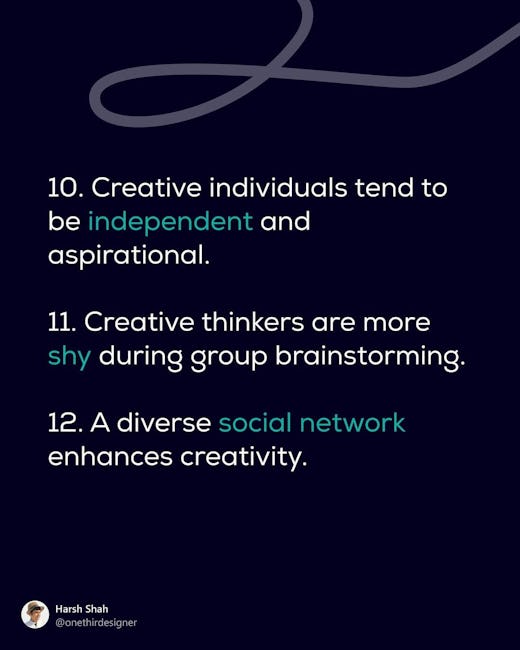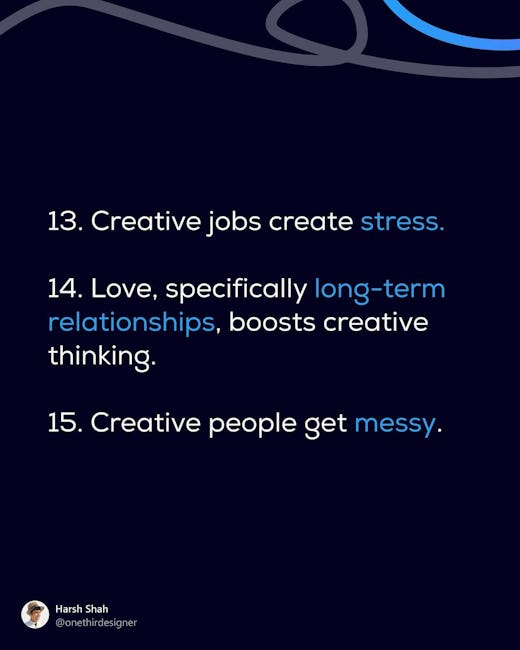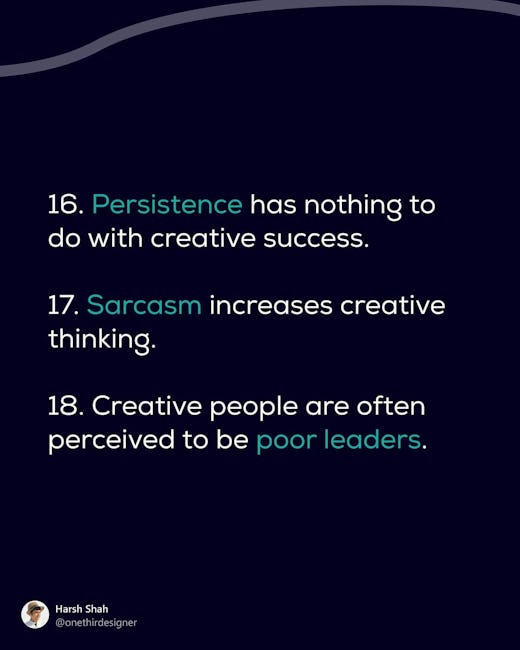 1. Creative people live longer.
2. Creative people are more likely to be dishonest.
3. Creative types are moe likely have psychopathic tendencies.
4. Night owls tend to be more creative
5. Creativity is more likely to peak during your "off" hours.
6. Creative achievers are likely to have unfocused attention spans.
7. Creative people may be more likely to suffer from psychiatric disorders.
8. Positivity enhances creativity.
9. Creative people may be more likely to commit suicide.
10.Creative individuals tend to be independent and aspirational.
11.Creative thinkers are more shy during group brainstorming.
12.A diverse social network enhances creativity.
13.Creative jobs create stress.
14.Love, specifically long-term relationships, boosts creative thinking.
15.Creative people get messy.
16.Persistence has nothing to do with creative success.
17.Sarcasm increases creative thinking.
18.Creative people are often perceive to be poor leaders.
More booklets by Harsh Shah
More Design booklets
Your recently viewed booklets
See all booklets