Booklet
1 Brief 5 Designers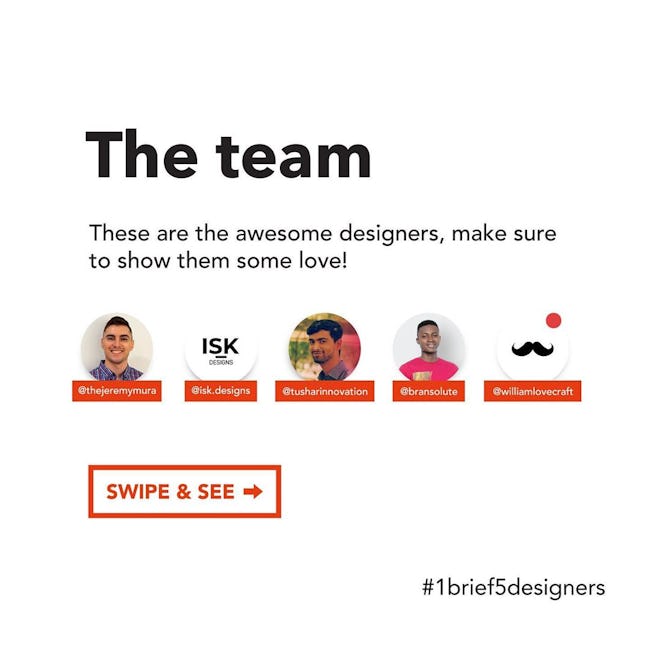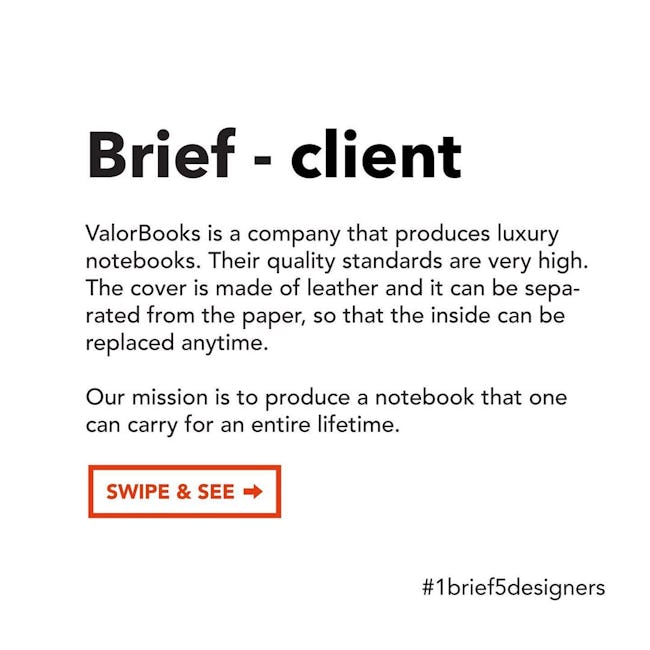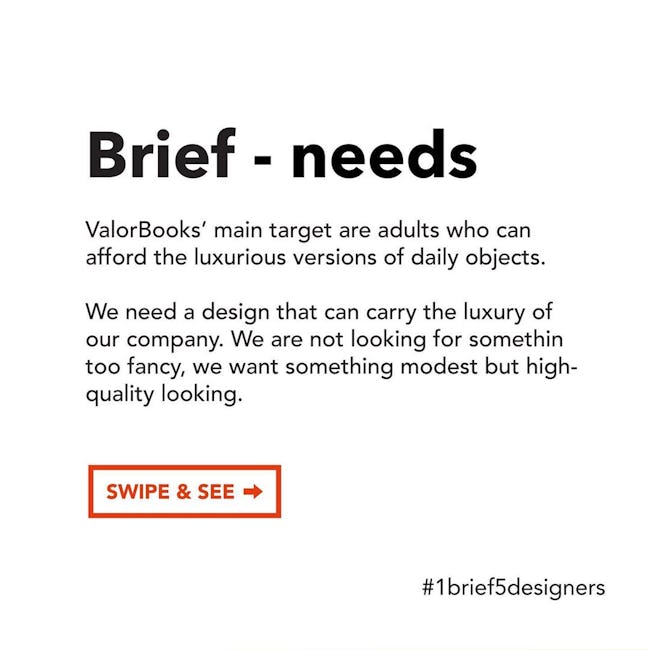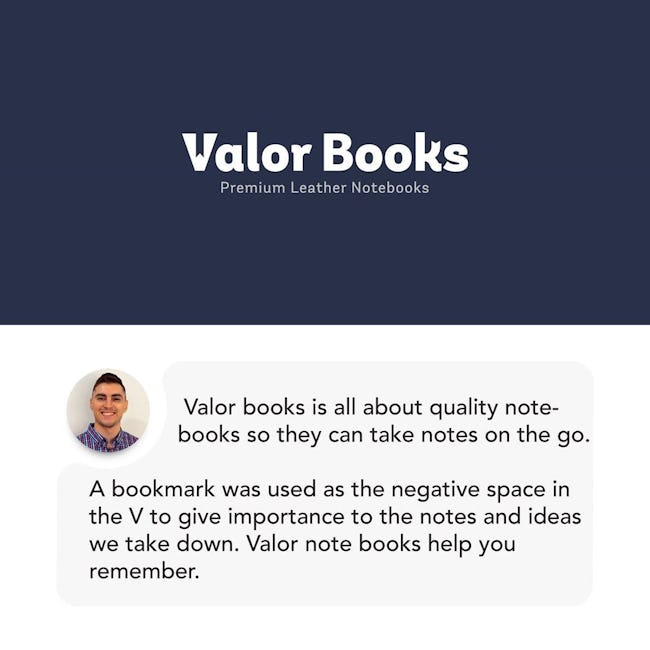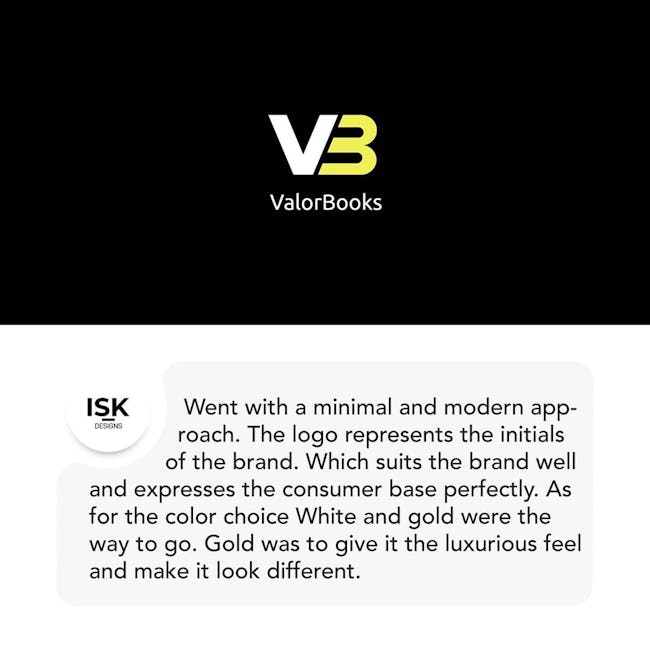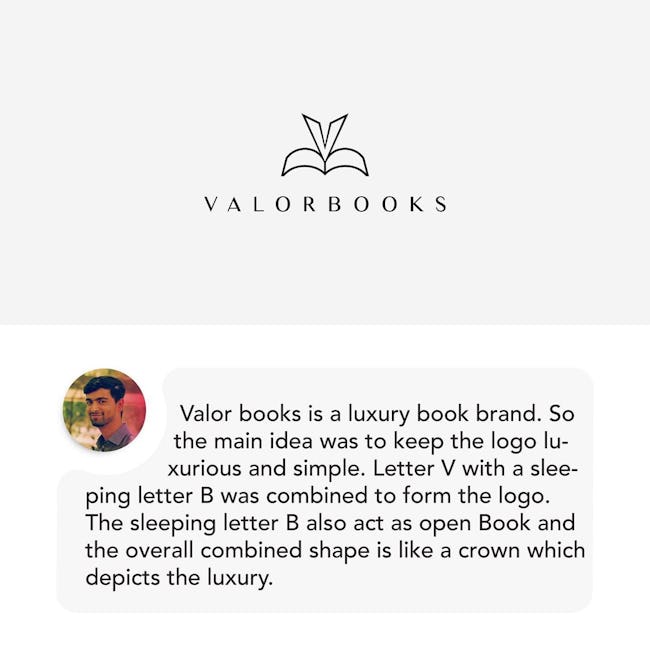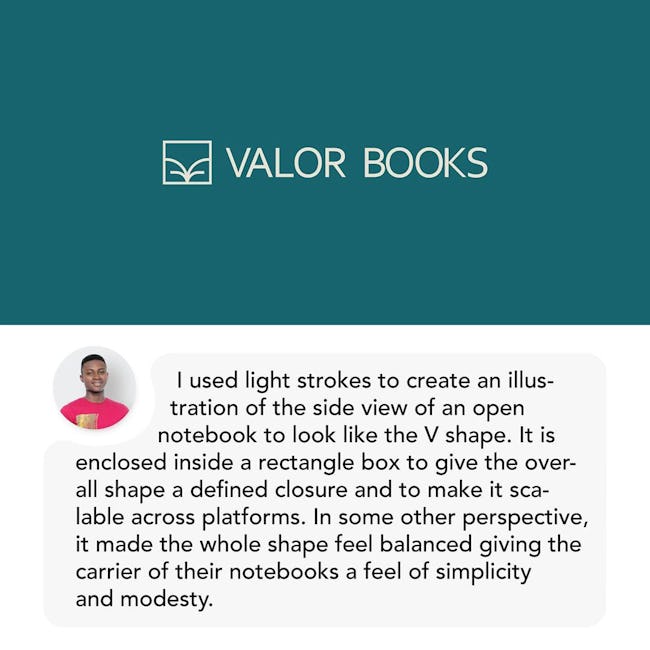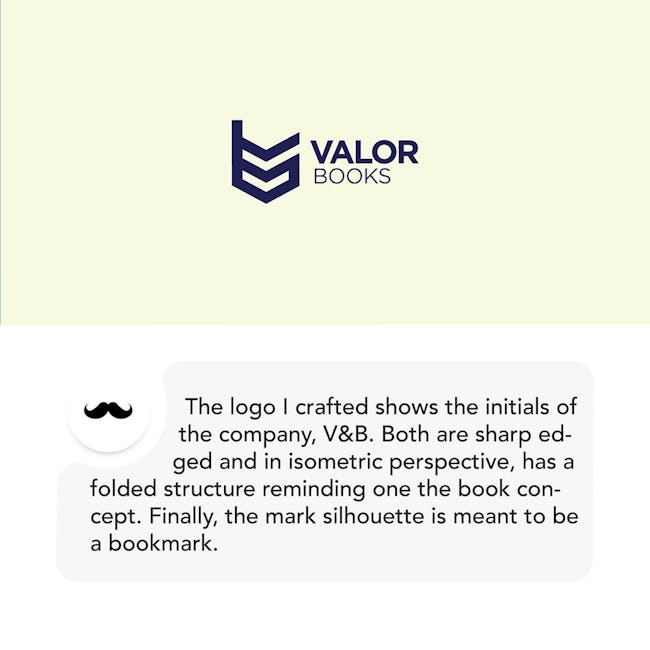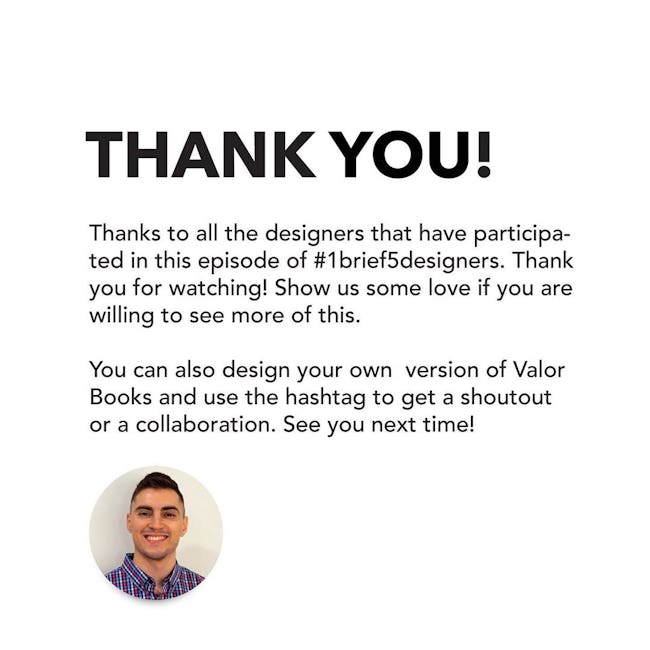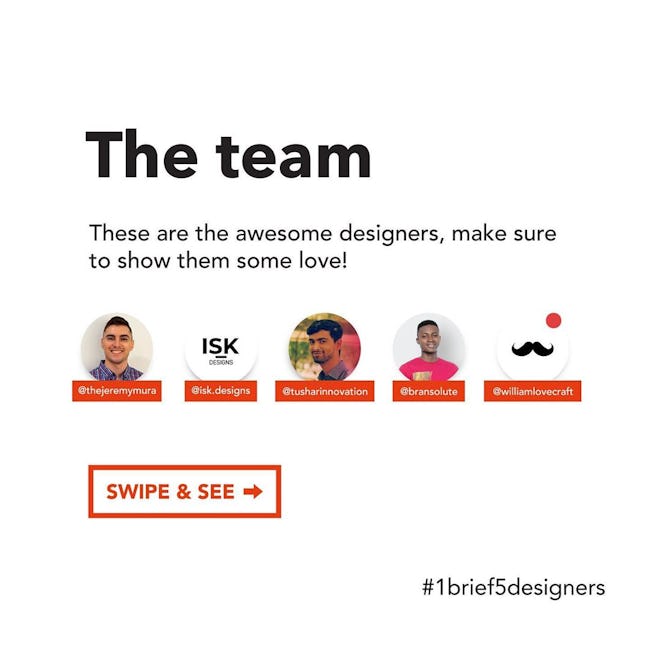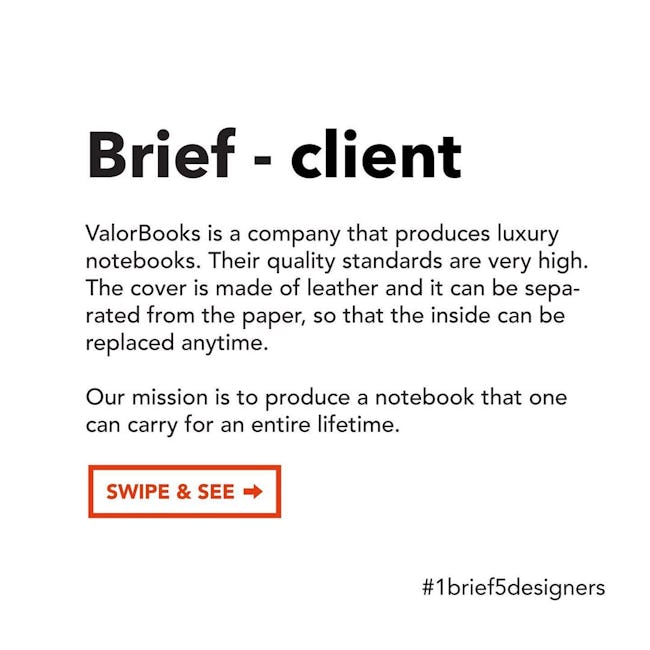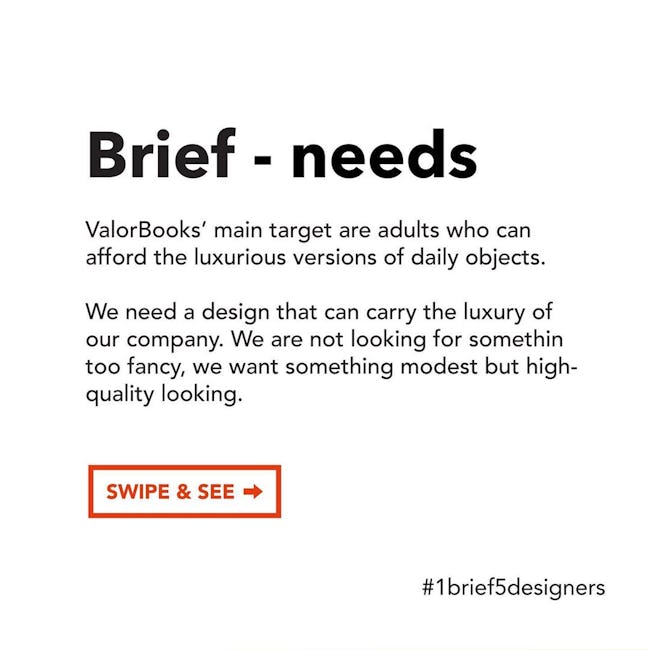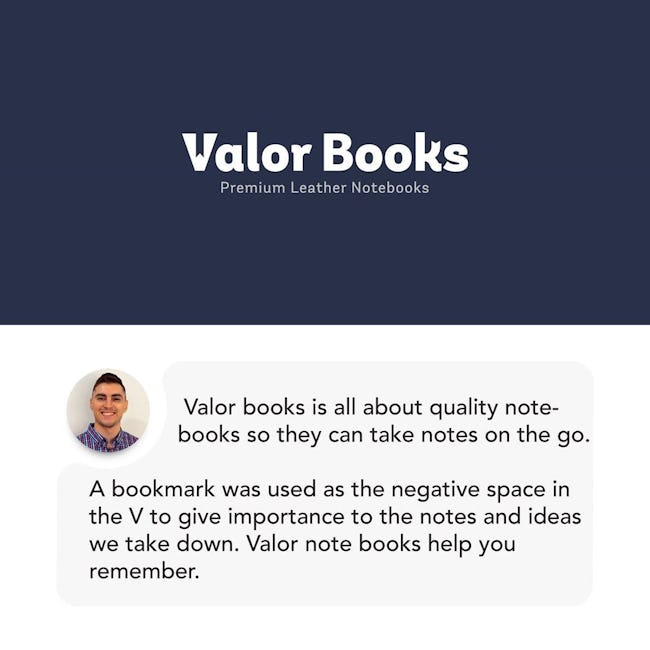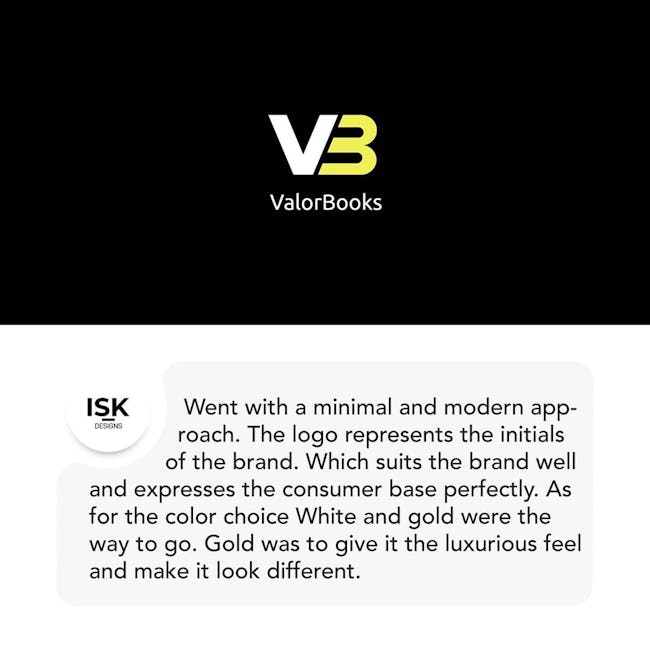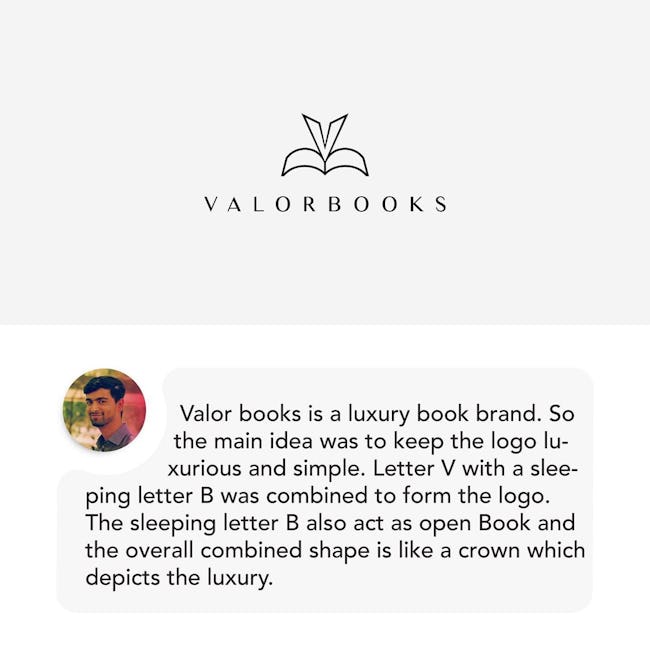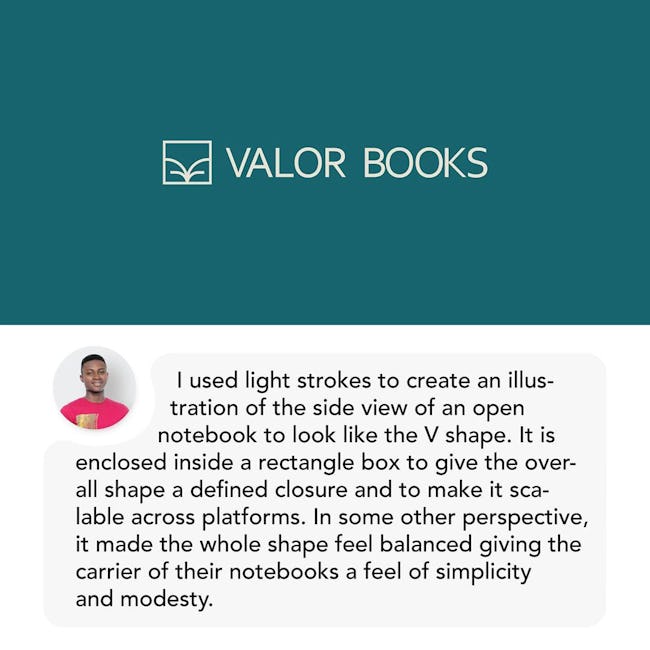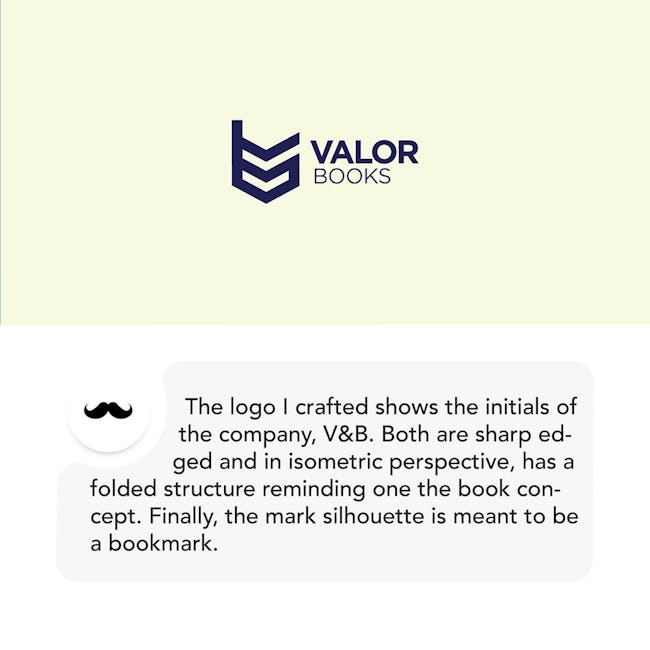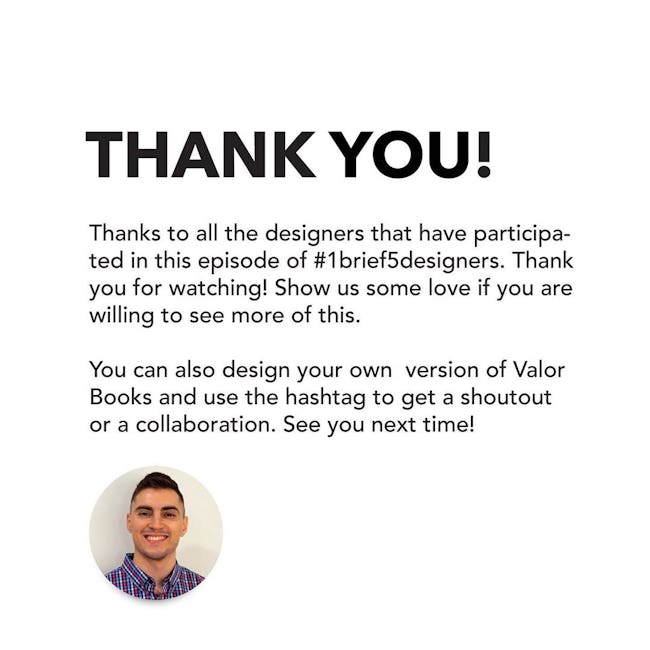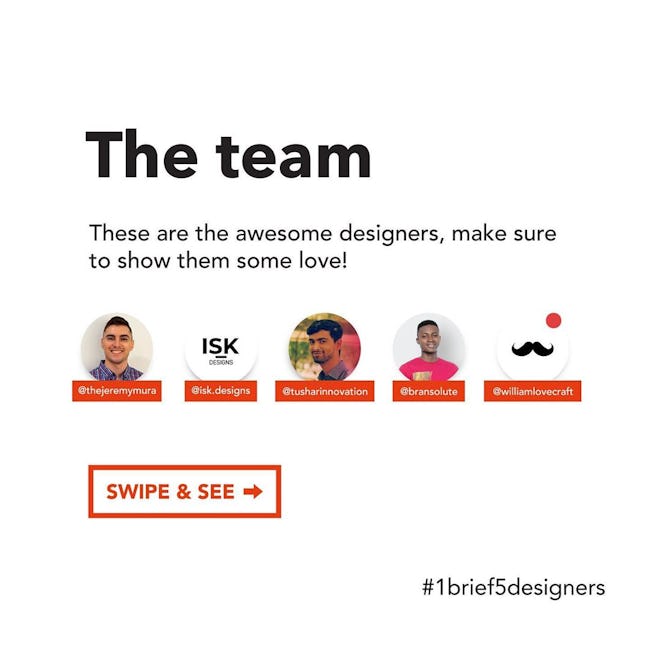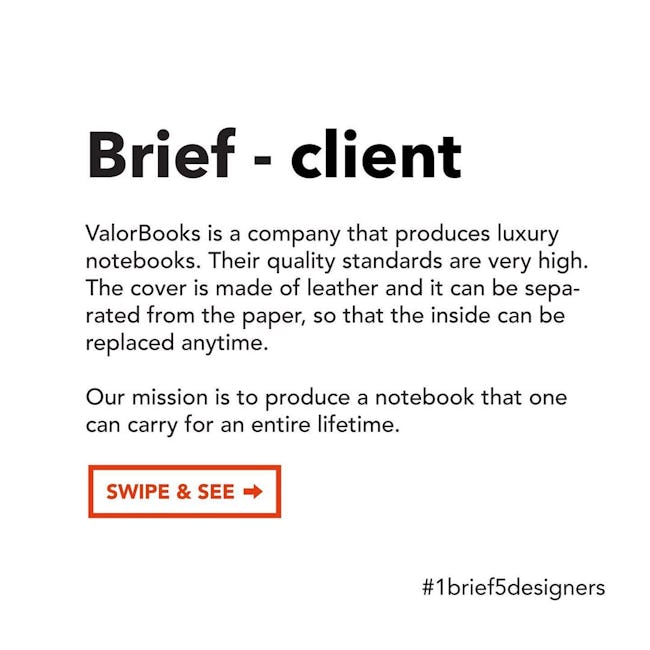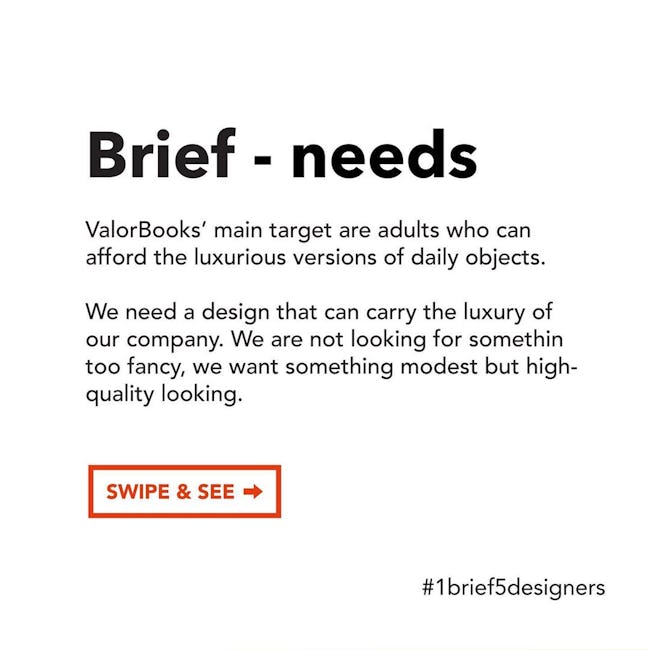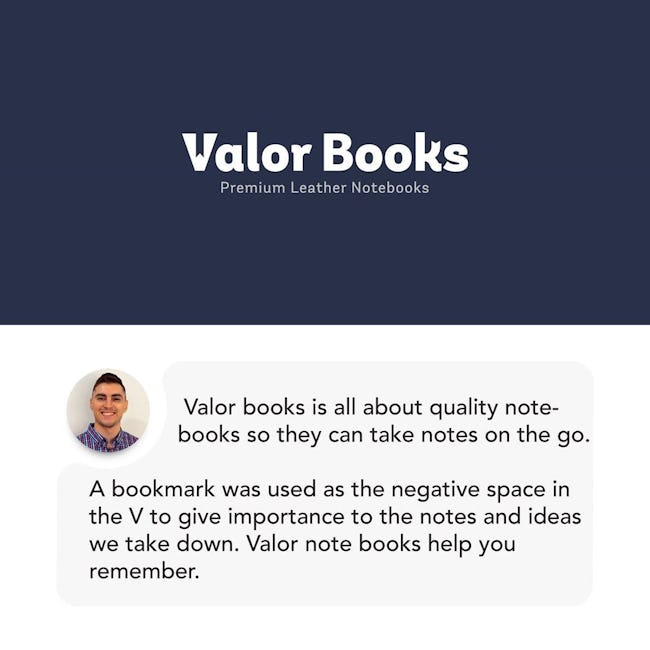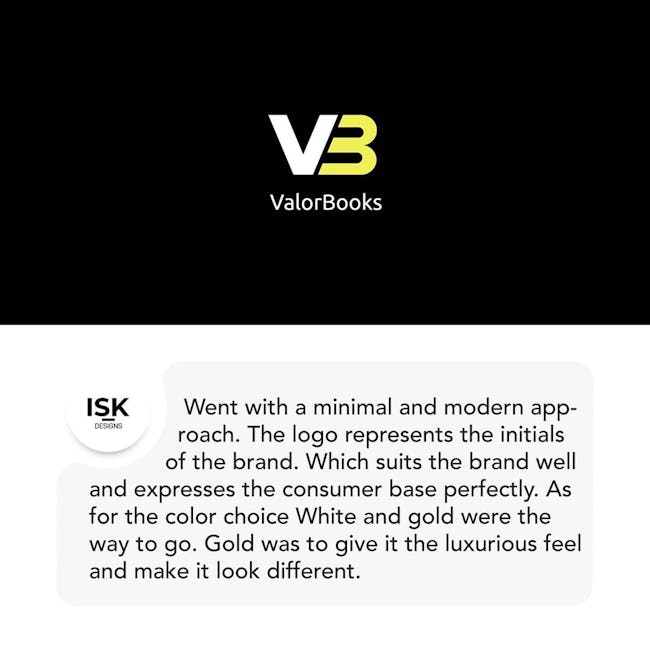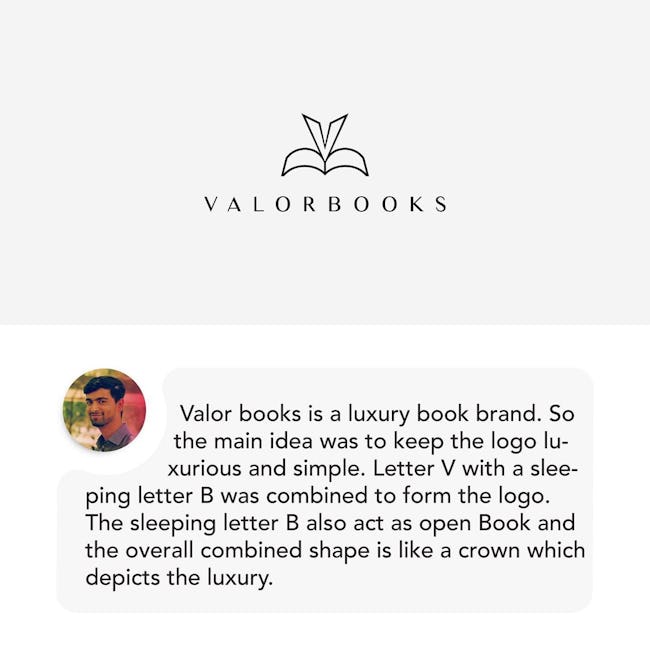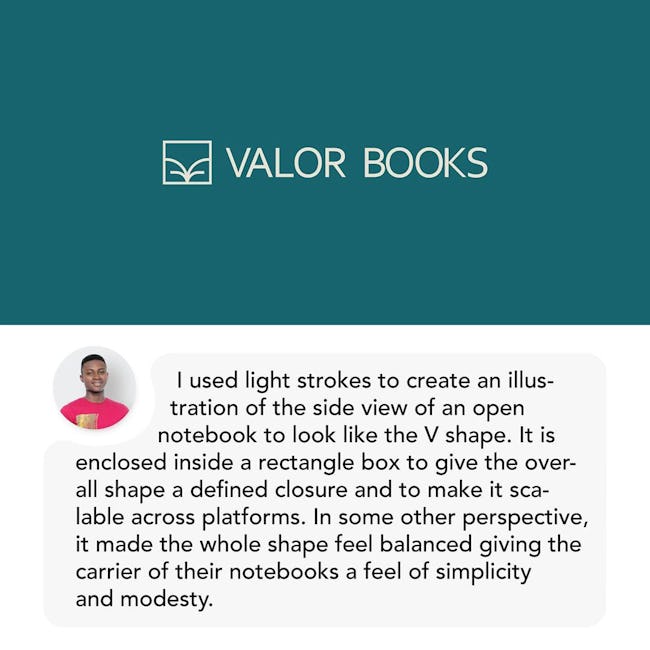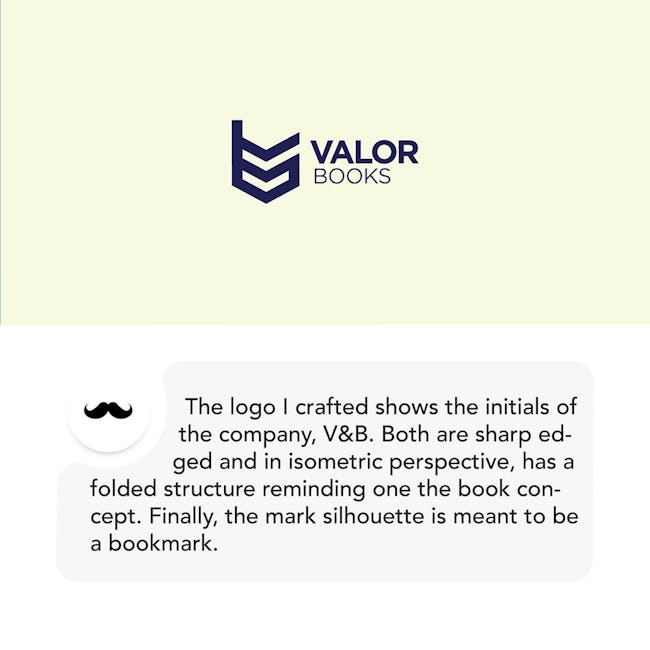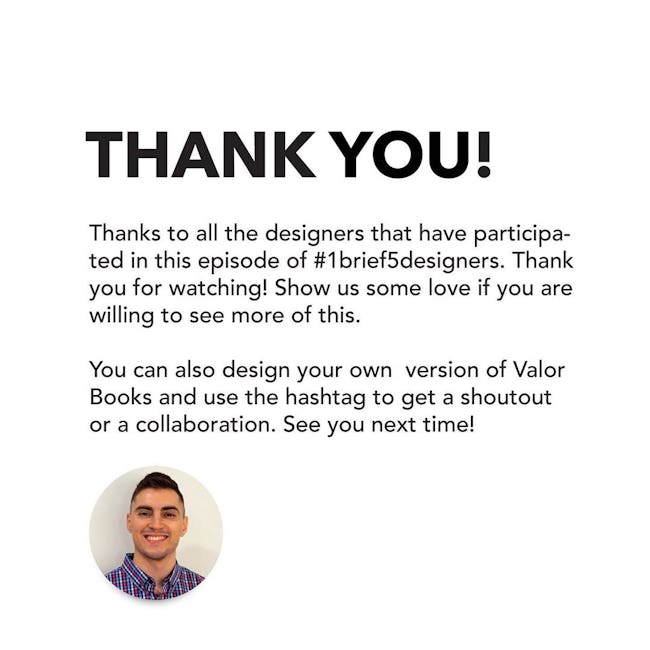 1 Brief, 5 Designers
Five designers have teamed up to make a logo design based on a fictional brief. Do you want to know how this developed? Stay and watch how different designers understand the same brief.
The team
These are the awesome designers, make sure to show them some love!
Brief - dient
ValorBooks is a company that produces luxury notebooks. Their quality standards are very high. The cover is made of leather and it can be separated from the paper, so that the inside can be replaced anytime.
Our mission is to produce a notebook that one can carry for an entire lifetime.
Brief - needs
ValorBooks' main target are adults who can afford the luxurious versions of daily objects.
We need a design that can carry the luxury of our company. We are not looking for somethin too fancy, we want something modest but high- quality looking.
THANK YOU!
Thanks to all the designers that have participated in this episode of #1 brief5designers. Thank you for watching! Show us some love if you are willing to see more of this.
You can also design your own version of Valor Books and use the hashtag to get a shoutout or a collaboration. See you next time!
More booklets by Jeremy Mura
More Design booklets
Your recently viewed booklets
See all booklets